Sometimes, you just want to take a break from Twitter, now X. Scrolling through hundreds of posts is a great way to get the latest updates. However, you spend hours going through countless tweets (now posts). Or, it feels overwhelming as your feed is full of content you no longer resonate with. In either case, it becomes mentally exhausting to use the platform. But you can't seem to stop yourself from opening the social media network on your device. If you're already at this point, learning to delete a Twitter account can give you a sense of peacefulness.
But the problem is that the platform doesn't outright give you the option to delete your profile. Thankfully, this won't be an issue any longer, as this article shows you how to do it on any device. It explains how to delete old or suspended accounts, especially when you can't access them. Also, you'll learn how to get a fresh start if you don't want to remove your profile permanently.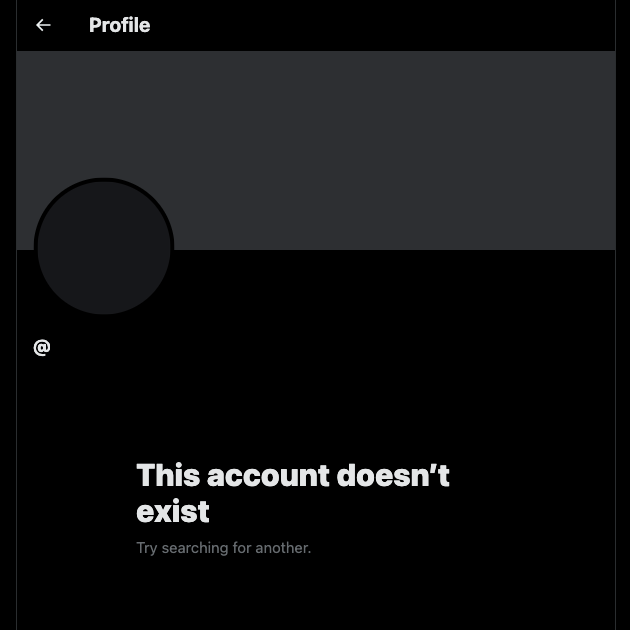 How To Delete a Twitter Account Permanently?
Before you learn how to delete a Twitter account permanently, it's a good practice to save your X history. This way, you'll always be able to look back at your posts. You can do this by downloading your X or Twitter archive:
If you use a browser to view X, formerly Twitter, click the More button. It's on the left side of your screen, in the quick navigation menu. On the other hand, if you use the mobile app, tap your profile icon. You can find it on the top left side of your device.
Click on Settings and Support, and from the dropdown menu, select Settings and Privacy.
Open the Your Account tab and select Download An Archive Of Your Data.
Enter your password. You must also share the authentication code the platform sends to your email or smartphone.
Click the Request Archive button. It will take 24 hours or longer before you can download this file. The platform will notify you that the file is ready for download via email.
Keep a copy of this file in another location, like cloud storage. This is to ensure you never lose your Twitter, aka X, history. Now, you can delete your account permanently by following these simple steps:
Select Settings and Support and open the menu option Settings and Privacy. These options are visible in the quick navigation menu.
Click the Your Account tab and select the Deactivate Your Account option.
You'll see the Deactivate button in red. Click it and enter your password. Select the Deactivate button again.
To permanently delete your X or Twitter account, you must wait 30 days. When you don't log in to your profile during this period, the platform removes your account from its database.
How To Delete a Suspended Twitter Account?
When Twitter or X suspends your account, you can't deactivate it. As a result, you can't follow the previous guide to delete your profile. So, how do you delete a suspended Twitter account? There is still a way to regain access and remove your account permanently, as highlighted below:
You need to appeal the suspension: Open the X website and log in to your X account.
Check if there are any instructions from Twitter to remove the suspension. If you don't see any message, open a new tab on your browser. Visit the following Help page link.
Click the Contact Us button on the top right corner of your device.
=Select Locked and Suspended Account Issues. Fill out the form and submit it. Wait for Twitter, now X, support to get back to you.
If they restore your account, you can follow the instructions in the previous section. Otherwise, use this guide to delete your suspended X or Twitter account:
Go to Twitter or X's Help Center page by pasting this URL in your browser.
Select the Contact Us button and click on Problems With Account Access.
Open the dropdown menu and select the issue with your profile. Even if you can't find the exact issue, select any problem.
Explain your issue in detail and provide the necessary information.
Click the Submit button. This sends your form to X or Twitter's customer support.
Even though you're deleting your account, the platform won't remove all your data. It retains information like your phone number and email address in its database. This is to prevent you from creating a new account for breaking the platform's rules and policies.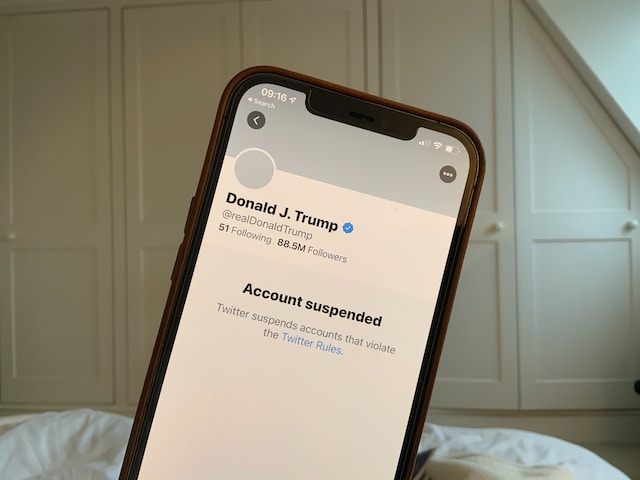 How To Delete Twitter Account Without Password?
You need to log in to your X or Twitter account before you can delete it. But what if you don't remember your password? It still won't be a problem as long as you know the email address or username. You can also use your phone number if you connect it to your X profile. Given below is how to delete a Twitter account without a password:
Open the X platform and click the Sign In button.
Select the Forgot Password button.
Enter one of the following: your username, email address, or phone number.
X or Twitter sends a verification code. Enter this code on your device.
Create another password and use it to log in to your account.

Now, you can go to the Your Accounts section on the settings page to deactivate your X or Twitter profile.
How To Delete Old Twitter Account Without Email Address or Password?
Are you unable to open your old Twitter, now X, account because you don't remember the email address or password? Or do you know the email address but can no longer access it? You don't have to worry if you know your old profile's username. Below is a guide explaining how to delete an old Twitter account:
Visit the X's log-in page and select Sign In.
Click Forgot Password and type your username on the next page.
The platform will provide a series of instructions. Follow them to reset your password and create new login credentials.
Use the new password to log into your old X, formerly Twitter, account.
You can deactivate your old X or Twitter profile from the Your Accounts settings page. The platform deletes your account if you don't log in to your profile within the 30-day deactivation period.
You can also use this guide if you don't remember the username but know the email address or password. If you can't recollect the username, email address and password, you won't be able to access your account. You can contact X's customer support and ask them to delete your old profile. However, they may deny your request as there is no way to verify you're the real owner.
How To Look At Deleted Twitter Accounts?
When you visit the profile of a deleted X account, you'll see a message informing you the account doesn't exist. Can you still look at their posts and activity on the platform even though they don't have an account? Yes, it is possible, but it may not work for every user. If you're looking for profiles from public figures, celebrities and other popular people, there's a higher chance of finding them.
However, you should know their username. If you don't have this information, look for articles using search engines that mention the person's account or tweets. Copy the URL and remove everything after the username. For example, Jim Carrey, the iconic comedian and actor, no longer has a Twitter account. If you find a URL like www.twitter.com/jimcarrey/status/1234567890/, delete everything after "jimcarrey." 
Here's how to look at deleted Twitter accounts using Internet Archive's Wayback Machine:
Open Internet Archive's Wayback Machine and insert the link. Using the previous example, it is www.twitter.com/jimcarrey.
Click the Browser History button.
It will show you a calendar if it has a version of the user's Twitter profile. You'll find the dates circled in blue, green and orange. Hover your mouse over any date with a blue circle. Avoid picking dates after the user deletes their account. The platform will show you a page informing you the profile doesn't exist. Any date before account closure will work.
Click on any snapshot to view the deleted user's profile.
The Wayback Machine shows you all the posts in the deleted account until the selected date.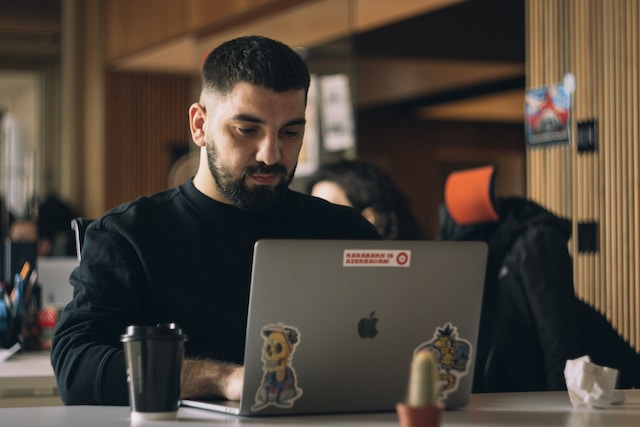 How To Report a Twitter Account and Get It Deleted?
If you come across an X or Twitter account that breaks the platform's rules, you should report it. Here's how to report a Twitter account and get it deleted:
Go to the X or Twitter user's profile page.
There's a three-dot button on top of their profile. It is under the web header image on Twitter or X, next to the profile picture. On the app, i.e., X for Android or iOS, it is on the top right corner of the device.
A menu drops down from this button. Select Report.
The social media network asks you a series of questions. This is to understand what rule the account is violating. Also, you can submit additional proof to highlight other instances of the profile breaking the platform's rules.
What happens after you submit the report? Let's use an example to explain what to expect.
An X or Twitter user keeps sending you spam messages or content with malicious links. When you report an account, the social media network sends you a notification about receiving your application. It reviews your report to see whether the user violates the platform's terms of service, policies, or rules. If it is clear that the account breaks the rules frequently, the social media network will suspend the account. However, it won't delete the account. Only the original account holder can ask the platform to delete their profile.
How To Delete All Tweets From Your X or Twitter Account?
You don't have to follow the how to delete your Twitter account guide to remove all your posts. One solution is to delete each tweet manually. This will work if you only have a handful of posts. If you're a frequent Twitter or X user, you can't use this technique as it will take forever. If you want to know how to delete all tweets, the instructions below will give you the necessary information:
You need to download your Twitter or X archive. You can find this file on the settings page in the Your Account section.
You need a third-party app to delete all posts from your profile. Upload the file to this tool and use it to remove every tweet.
The duration of this process depends on how many tweets you have in your profile's timeline. But this brings you to the question – which third-party app should you use? A Google search shows you hundreds of tools. Are you looking for a reliable third-party tool that deletes all your posts with a few clicks?
In this case, you can't go wrong with TweetDelete. It's easy to understand how to navigate this tool's interface. If you only want to remove specific posts, it can help you find and remove them. TweetDelete can remove likes, which helps you reset your feed. In other words, you don't have to follow this "how to delete Twitter account" guide. It is almost the same as creating a new account, but you get to keep your username. Use TweetDelete today to get a fresh start on X or Twitter!
Bulk Delete Old Tweets
Sign Up Now