Twitter trends give you insight into what the internet is discussing at any time. The platform makes staying up-to-date with what's happening worldwide easy. These trends are helpful whether you want to join the conversation or boost engagement.
As a Twitter user, there's much to learn from what's hot on social media. By the end, you'll know how to leverage this powerful and accessible resource for your account.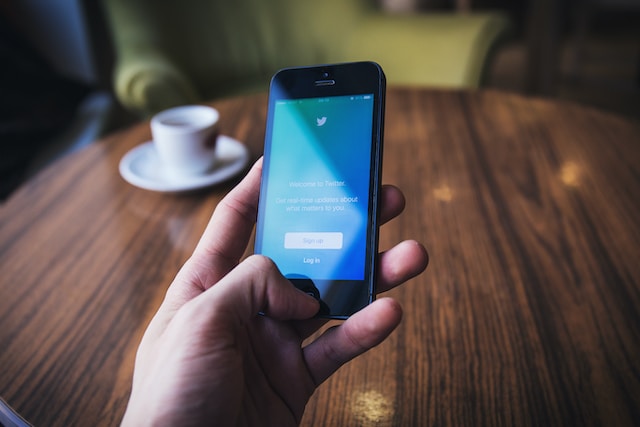 What Are Twitter Trends and How Do They Become Popular?
When many users talk about anything specific, they become Twitter trends. It can be a general topic, a phrase, or anything in between. For instance, when Christmas is around the corner, conversations about the festival take center stage. Or, after every NBA playoff match, what happened in the game becomes the hottest topic.
You'll find everyone talking about these events or topics on the platform. In other words, they start trending and mostly dominate your feed.
From the above examples, Twitter uses users' conversations to determine what should trend. In a way, this is true, as the algorithm notices what everyone is tweeting. However, this isn't the only factor the platform monitors for trending topics.
What if you don't follow the NBA but keep up with the latest NFL news? Twitter understands the nuances of users and uses this information to personalize your feed. For instance, the platform takes the time to understand your preferences. Do you only like NFL-related posts, or do you also follow college football?
The algorithm observes all the tweets you interact with regularly. It also considers the accounts you follow and your location. All this information gives an idea of your interests and recommends the same on your feed.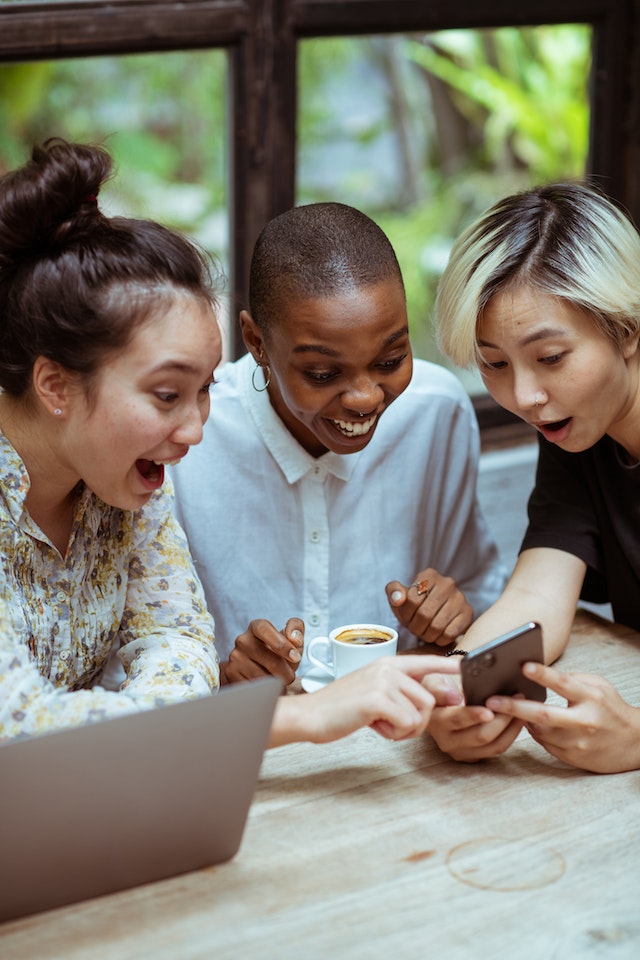 What Are Twitter Topic Trends?
If you have to keep up with individual Twitter trends, it's a tiring process. You have to know what's popular and follow relevant accounts. Instead, you can use Twitter topic trends, making the process easy.
Here's an example to understand this type of Twitter trend. You want to know the latest updates for various NFL players for your fantasy team. Does it make sense to follow each player individually?
Not really, as there are hundreds of players to follow; instead, you can follow NFL players as a topic. This way, you'll know when anything happens to any NFL player. If there's an injury, it'll pop up in your timeline.
There are several ways to discover Twitter topics. Go to Explore in the left sidebar if you use the web version. The first tab, For You, contains popular hashtags. As you scroll, you'll see several tweets. In between, you'll see a topic with the Follow button. Similarly, tap the search icon for Android and iOS devices and navigate to the For You section.
How does it work? The platform shows a bunch of similar tweets. The topic is at the bottom of these posts. When you follow a topic, all relevant content appears in your timeline. You'll also see tweets from accounts you don't follow.
How To See the Twitter Topics You Follow?
If you're using the official mobile app, here's how to access Twitter trends topics:
Tap on your profile photo to see a new option – Topics.
Select it, and you'll see all the topics you follow under the Followed Tab.
For the web version, you have to do the following:
Go to your homepage and select More.
Under Settings and Support, open Settings and Privacy.
Click Privacy and Safety and navigate to Content You See.
Click on Topics.
If you want to unfollow a topic, tap on Following next to the topic. Tap on the popup that appears to unfollow the topic. Also, depending on what you follow, you'll see sub-topics. Press the '+' icon to add the topic. Otherwise, click the 'X' icon to remove the suggestion. If you select 'More Topics,' Twitter will show all the subjects of interest. When you click the 'X' icon, it will appear under the 'Not Interested' tab.
What Are the Top Trends in Twitter Right Now?
There is no definite answer regarding the popularity of Twitter trends. What is on everyone's timelines today may change drastically the next day. Let's take March Madness as an example. During the championship, it will be among the top trends on Twitter. Even though it lasts a month, a sudden turn of events can shift the trends.
For instance, Daniel Jones, the quarterback, signed a massive new contract in March. Although March Madness was trending, the news about the quarterback can take the limelight.
As the article highlights, the algorithm plays a significant role in influencing trends. However, it doesn't only show you what's been popular for a while. There can be a substantial change in what you see in the morning and evening. Twitter trends are what is popular right now.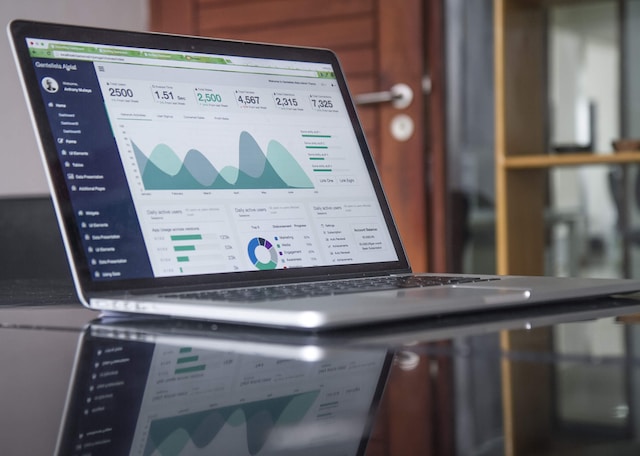 How To See the Latest Twitter Trends?
Twitter knows why its users are on their platform, which is why it is easy to follow Twitter's trends. Any device that can open the social media website is all you need. If you want to know the latest Twitter trends, here's how you can keep yourself in the loop:
Web
Visit the Twitter website on a web browser, like Brave, Chrome, Edge Firefox, Opera or Safari.
Enter your Twitter username and password.
Once you're on the homepage, select Explore. You'll find it in the left sidebar. You'll see what's popular on the new page on the platform.
Click on the Trending tab to see the hottest conversations on Twitter.
Android or iOS Official App
Open the official Twitter app and log in to your account.
Find the search icon and tap on it. You'll find it on the bottom bar.
On the new page, select the Trending tab.
How To See Trends Worldwide Twitter?
Generally, users use Twitter trends to see what's popular in the United States. But you can also check out the hottest topics internationally. Here's how to see trends worldwide on Twitter on different devices:
Web
Log in to Twitter and select More. It is visible on the left sidebar.
Now, go to Settings and Support>Settings and Privacy>Privacy and Safety.
Click on Content You See> Explore Settings. Now, uncheck Show Content In This Location.
A new option appears – Explore Locations. Select this setting.
Enter the country's name and select it. Close the menu and navigate to Explore.
Now, you'll see the latest trends based on the selected location.
Android and iOS
Perform a left-to-right swipe on the official Twitter app. Or tap on your profile photo.
Open Settings & Support>Settings and Privacy>Privacy and Safety in the new menu.
Select Content You See and tap on Explore Settings.
Ensure you uncheck Show Content In This Location.
Tap on Explore Locations and search for any country.
Select the country and go back to the home page.
Tap on the search icon and navigate to the Trending tab.
The results you see are no longer what's popular locally.
What Can You Do With Twitter Trends?
So, what can you do with Twitter trends? It shows you what's popular, but how is this information helpful? Well, here's how you can learn from these trends.
Increase Your Tweet's Visibility
If you want more followers, Twitter's trends are a powerful resource. When you check this tab, you can see all the trending tweets. As everything is in a single place, analyzing the posts is easy.
Take a closer look at why these tweets appear on the trending page. Make a note of all the phrases in the posts. Similarly, see what Twitter hashtags they use while tweeting. With this information, you can include them in your tweets.
Ensure the hashtags and phrases you use are relevant to your post. Otherwise, your tweet won't perform well. The platform wants to serve quality posts to Twitter users. Using irrelevant hashtags decreases the tweet quality.
Also, pay attention to the hashtags and phrases. Twitter reduces the post's visibility if you use sensitive hashtags and phrases. For example, avoid using profanity in your tweets.
Get the Pulse of Trending Topics
There are several ways you can interpret Twitter trends. Let's say you notice a topic has been on the rise for a week. In this situation, should you also tweet on this topic? With trends, you can see whether the subject is popular or interest is waning. Rather than posting something on the downturn, find other hot topics.
Here's another way you can use trends effectively. Let's say a subject is trending in your locality. Should you also jump into this conversation and post your views? Instead, you can see what other users say about the topic.
Now, you can make a tweet that adds to the conversation and gets people's attention. It's an excellent way to increase the likelihood of your post trending. At the same time, the boost in visibility will help you get more followers.
Plan Engaging Tweets Accordingly With Twitter Trends
As you keep track of Twitter's trends, you'll notice patterns. Common ones are recurring events and festivals. For example, you know March Madness takes place every year. Why not plan out your tweets for this month in advance? What about the holiday season? Understanding trends allows you to stay ahead of other users. You can join the conversation early and be relevant. Also, it becomes easier to develop creative ways to stay within the character limit.
Unlock Your Profile's Potential With Twitter Trends
As you can see, Twitter trends is an excellent resource. You get to recognize what's popular and participate in the discussion. It helps you discover hashtags and phrases to boost your tweet's visibility. You can plan your tweets well and come out on top. Stay on top of the trend by following relevant topics. It suggests thought leaders and interesting tweets. Ultimately, you get information to optimize your tweets for better visibility.
What if you joined a trend but didn't see other users' thoughts about the topic? You posted several tweets, which in hindsight, weren't suitable for your profile. Although you can remove these tweets, you must do it individually. Instead, why not bulk remove these posts with TweetDelete? With its built-in filter, you can find and delete all these posts. Revamp your Twitter timeline with a few clicks today!
Bulk Delete Old Tweets
Sign Up Now