Twitter, or X, is a social media platform where millions of users around the globe connect by following each other. Information about Twitter followers and followings is useful for public figures and people who use Twitter for promotional purposes. An easy way to stay in the know is to request your Twitter export following list. The list will enable you to discover eggheads, spam, and parody accounts.
Thus, you can restructure your list and unfollow all inactive followers who do not contribute to your growth on X. Besides that, you can also use your Twitter following list to know how many profiles you follow. Then, you can unfollow some if necessary. With your Twitter lists, you can control who accesses your content and help Twitter's algorithm identify whose profile interests you. But to do all this, you must learn to access your following and followers list.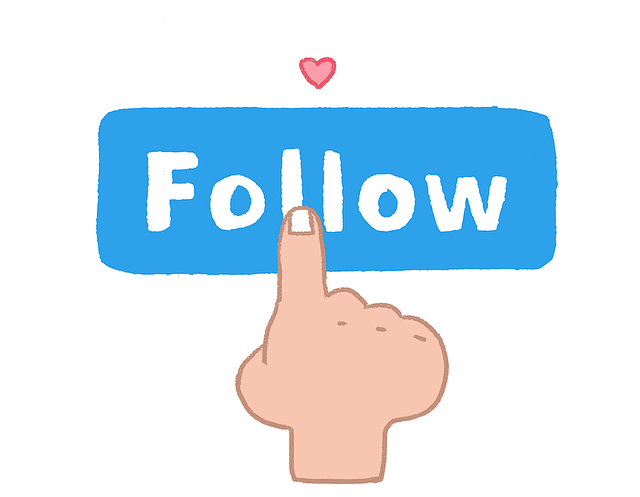 What Is the Twitter Export Following List? An Analytical Database
While most social media platforms allow users to send friend requests or add friends, Twitter operates differently. The modus operandi on X involves following people you want to establish contact with. However, these people may or may not follow you back.
But as you discover and follow Twitter users, others seek to build a network on the app. Therefore, many people will also follow you if you're active on Twitter, aka X. So, it's a two-way street where the people you follow constitute your following. Likewise, those who follow you are your followers.
Going by the explanation above, the Twitter export following list is a curation of people you follow on the app. There's also a follower list consisting of those that follow you. You can export a Twitter follower list from the app or with a third-party tool. However, third-party apps are easier to use and provide a more detailed database.
Depending on the app, you can get User IDs, names, usernames, verification statuses, profile URLs, and profile image URLs. You can also access the user's follower, following, tweet, list, retweet, reply, quote, and like counts alongside other details.
So, this list is great for analytical purposes and can help you manage your Twitter network effectively. Supposing you own a business, the list can provide insight into potential influencers based on their engagement in several regions. So, you can partner with such individuals to advertise products and attract potential customers.
It also helps in understanding demographics, follower growth patterns and tracking the success of ad campaigns. The information can aid social listening for optimizing your brand's image. Additionally, supposing you suddenly lose your Twitter account, having an export follower list can help you regain contacts. Moreover, you may require the list for personal record keeping.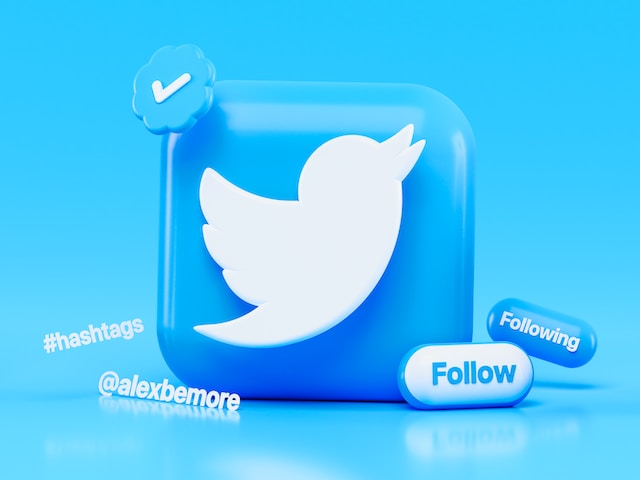 Can You Download Twitter Following List? Collecting Data From the Archive
Of course, you can download the Twitter following list directly from the app. It's as easy as requesting your transaction history from your bank app. You first have to request your export Twitter follower list. After Twitter, aka X, processes your request, you will receive the list in your verified email. Exporting your follower list from Twitter is simple. However, the steps vary depending on your mode of accessing the app.
How To Export List of Twitter Followers From Twitter Web
You can export your Twitter follower list from the desktop website or mobile app. So, if you're using Twitter on your browser, follow these four steps to download or export your following list.
Launch your desktop or PC browser and visit Twitter's website.
Click the more icon on the side panel menu. Scroll down and select "settings and support."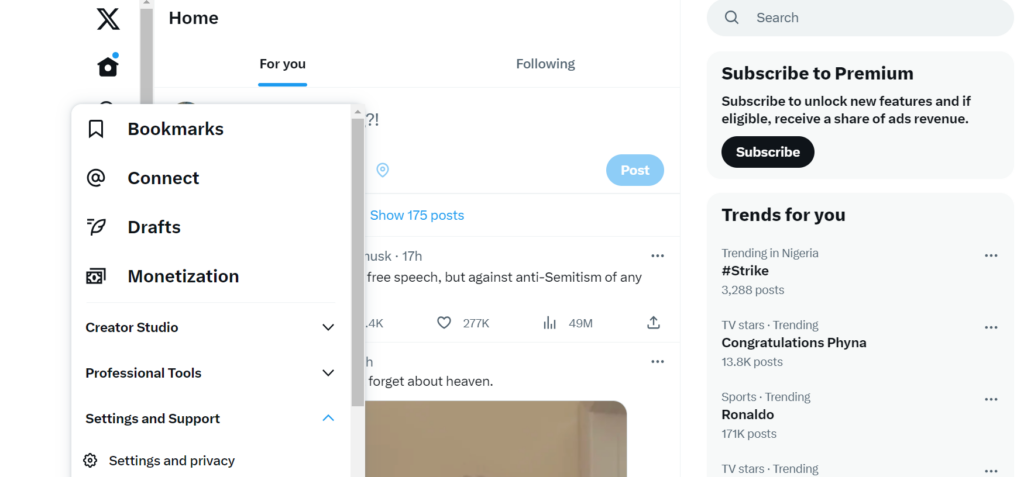 Tap Settings and Privacy, then select "Your account."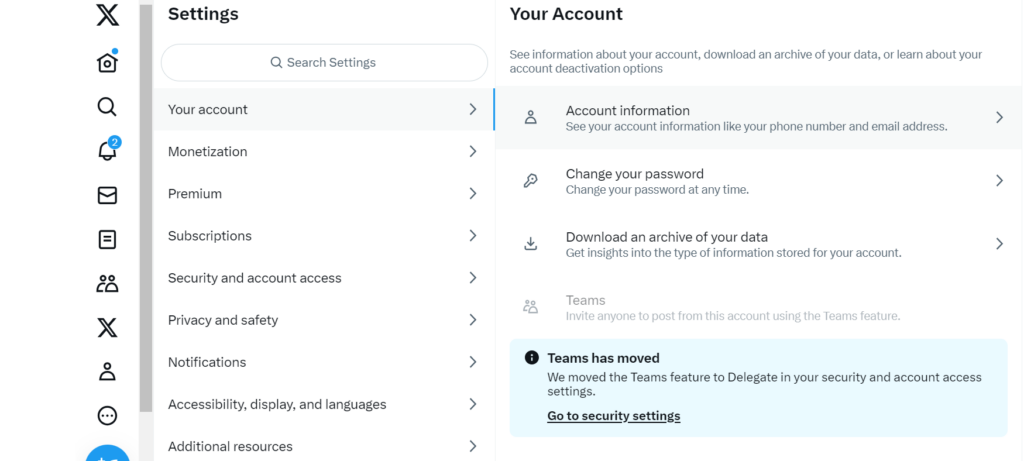 Proceed to download an archive of your data, then enter your password and confirm.
Twitter will receive your request only after you confirm the action. Upon receiving your request, Twitter will compile the necessary data and generate your following list. This process may take some days, depending on the number of pending requests on the network. Finally, you'll receive your export list of Twitter followers in your verified email address in JSON format. You can then download the Twitter following list file.
How To Export Twitter Follower List With a Mobile Device
Twitter's archive stores all your account's activities from day one until now. So you can easily export the list of followers from your Twitter archive. With this list, you can note your active Twitter followers for giveaways.
Follow these four steps to access Twitter's archive and get your following/ follower list.
Open the Twitter or X app on your mobile device.
Tap your profile picture, profile icon, or the navigation menu (whichever you see) to open the side menu tab.

Click settings and privacy, open the account tab, and select "download an archive of your data."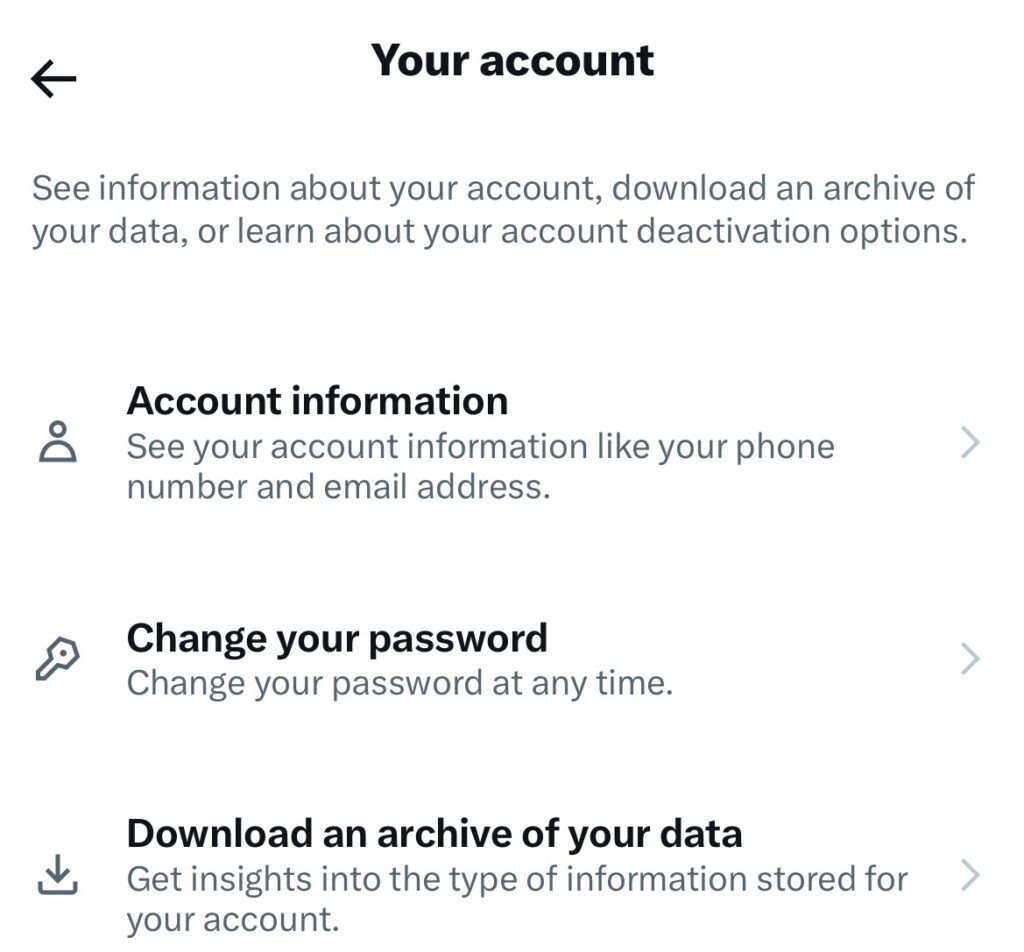 Follow the prompt and enter your password, then click done.
Twitter archives this information as backup data pending your request. You'll receive an email notification when Twitter sends you a link containing the list in a Zip file. You must download the JSON file and sort the data to find your following or follower list. Upon accessing the user IDs in the list, you can now conduct a manual search. After searching the ID, you can discover the owner of the account and the person's Twitter username.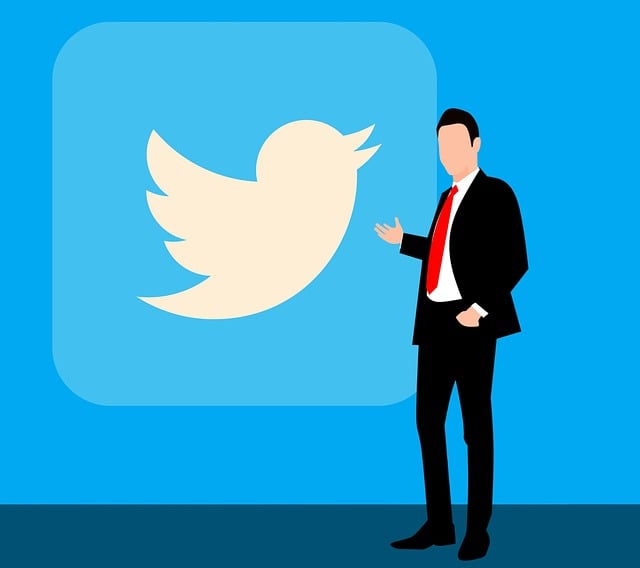 How To Export List of Twitter Followers and Followings in CSV Format
When you request to export a Twitter follower list, the application will send it as a JSON file. When you open the file, you'll see a long list of Twitter IDs and user links. However, this does not directly disclose your needed information. So, you'll have to go through a tedious process of identifying your active followers by searching the user IDs. Due to this, developers have created third-party apps that can reveal your followers or followings in an easy-to-read CSV format.
There are many such analytic tools, and some can export the follower list in PDF format. The same applies to your following list. However, some of these apps offer free usage, while others require fees. Examples of such third-party apps include Twtdata, Circleboom Twitter management tool, and Followers Analysis. You can survey their interface to decide which to use.
After downloading your Twitter export following list, you can clear your archive and free up space. But for convenience, you need a tool that can load, import, and delete archives. With such a tool, you can perform all activities effortlessly.
So, at TweetDelete, we have invented a simple, highly efficient web application for filtering and deleting archives and tweets. This app helps load, import, and delete tweets and archives in a few easy steps. This web tool does not spread promotional information on your Twitter timeline. So, start filtering and cleaning your Twitter timeline today!
Bulk Delete Old Tweets
Sign Up Now