In December 2022, Twitter introduced a new feature known as view count to all its users. Elon Musk, the CEO of Twitter, wanted to show that the platform is alive. However, if you don't like this feature, you'll want to hide Twitter view count. After all, why should everyone see your tweet's metrics, especially if you didn't sign up for it? Also, how is this beneficial for you or other users on the platform?
You may have questions like whether Twitter allows you to turn off this feature. Let's jump straight into this topic to clarify all your doubts.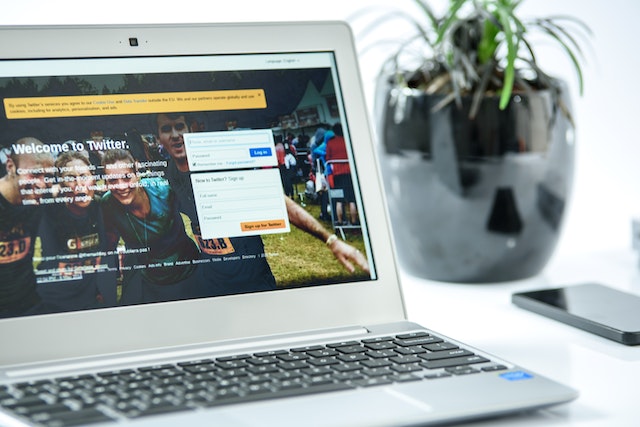 What Is the View Count Feature on Twitter?
First, you must understand this feature before learning how to hide Twitter view count. As the name suggests, it lets you track how often users check out your tweet. It's like what you see on Instagram and YouTube videos. These platforms show views at the bottom of the video.
Twitter's new view count feature is similar to other social media platforms. Now, you may wonder why Twitter added view count in the first place. Well, the answer is to give you an idea of the popularity of your tweets. Or, think of it as the reach of your posts on this platform.
How Does the View Count Feature on Twitter Work?
It's understandable why you want to hide your Twitter view count. So why is it on every tweet, and how does it work? Twitter's view count feature is similar to other social media platforms. However, there are differences in how the counts on tweets work.
For starters, when any user sees your Tweet, it counts as a view. It doesn't matter where your post appears on the platform. It is a view of whether your tweet comes up on another user's search or home timeline.
Do they have to spend some amount of time on it? Nope, it has no criteria to fulfill to count as a view. Should they be following you on the platform? The answer is no. However, the user should log into Twitter to affect the tweet view count.
Similarly, any tweets you embed in your blog or other websites won't increase this figure.
There are differences when it comes to videos. The count doesn't change unless it meets specific requirements. First, the user has to watch the content for at least 2 seconds. Second, half of the video player must be in view. These two criteria don't only apply to videos you upload. The requirements are the same for live broadcasts.
Why Should You Hide Your Twitter View Count?
If you don't fall into the following categories, it makes sense to hide your Twitter view count:
Business
Influencer
Public figure
Social media manager
Besides, the Twitter view count feature doesn't accurately represent your tweet's performance. Did you know when you view your post, it counts as a view? As you can imagine, countless ways exist to inflate this statistic. Asking friends or using bots will artificially increase the number. Or you can keep checking your post and see the number go up. Alternatively, you can keep opening your tweets from your phone and desktop. The platform counts this as two views.
The view count can increase if users spam their tweets on other platforms. Again, this isn't representative of the post's popularity.
It can also be a cause of anxiety. You may only want to use Twitter to share your opinions. You don't care how many people see it. However, this feature is available to everyone by default, so it's hard to ignore. Since it's at the bottom of your tweet, you can't help but take a look.
Or, you want to protect your tweet's privacy. Why should everyone know how many views your posts get regularly? Earlier, this feature was available only in analytics. So, only users interested in tracking their tweet's performance enable it. It is on by default, even if you're not a business or creator. Besides, you don't see any value in this feature.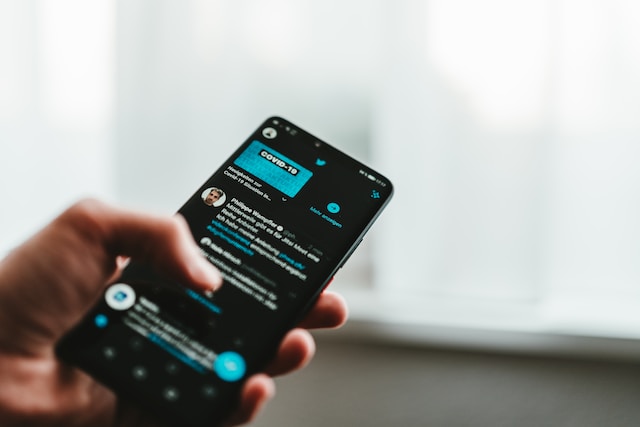 How To Hide View Count On Twitter With 3 Simple Solutions?
Elon Musk promised to allow users to hide their Twitter view count. However, the platform is yet to roll out the option to toggle it off. Until then, these solutions are the only workaround on how to hide the view count on Twitter.
Hide Twitter View Count With Browser Extensions
An easy way to hide Twitter view count is to install the browser extension – Hide View Count. It is available on Chrome and Firefox. You must use another extension for other browsers, like Edge, Opera, or Safari. However, you should know that it only hides the view count for you. If other users check your tweets, they can see the view count.
Here's how to install the Hide View Count extension on the following browsers:
Chrome
Open Chrome Web Store and search for Hide Twitter View Count.
Select the extension as per your preference and click on Add to Chrome. A popup appears, informing you about the data the extension will access.
Select Add Extension to install it on your browser. You'll receive a notification about the installation.
Tap on the Extension icon that is next to the address bar. It looks like a puzzle piece.
Press the Pin icon next to the installed extension for easy access.
Firefox
Open the Firefox Extension Store in your browser.
Search for Hide Twitter View Count.
Select Add To Firefox. A notification pops up highlighting the data the extension can access. Click on Add.
Click on the checkbox if you need this extension to work in incognito mode. Otherwise, click on Okay to proceed.
Once you install this extension on Chrome or Firefox, visit Twitter. You'll see it hides the Twitter view count successfully. If the view count is still visible, restart the browser.
Alternatively, you can try Twitter Demetricator on Chrome, Edge, Firefox, Safari and Opera. You won't see the likes, comments, retweets, and view count from all tweets. It also hides the number of tweets, followers, and following metrics from all profiles. However, other users can still view your metrics.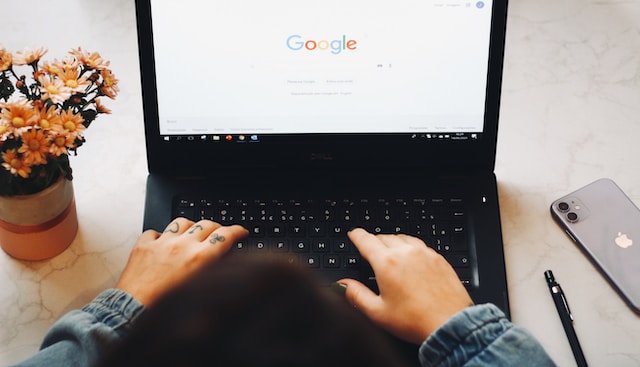 Tweet in Communities To Hide Twitter View Count
You can hide your Twitter view count if you don't post regular tweets. The platform doesn't track this metric if you post in Twitter Communities. Discover and talk to like-minded people in this place. However, before joining, you must agree to each community's terms and conditions.
Currently, Twitter offers three types of memberships to users on the platform. If it is open, you'll find the Join button after opening the community page. Another option is to get a community member to invite you to the group. Or, you can message the community moderator to grant access.
Some groups only allow users to join after sending them a request. Even if your friend is in the community, they can't send an invite.
After you are a member, you can access the community tweets. The view count won't appear on these types of tweets. One advantage of joining a community is your tweet is only visible to members. Your followers won't see your posts unless they are a part of the same group. Also, any tweets you post in the community won't appear on your profile.
Make sure you change the audience from Everyone to the community before tweeting. Unfortunately, there is no clear way to create a community. You'll need to contact Twitter's customer support to make one.
Hide Twitter View Count With Twitter Circles
Twitter Circles is handy when looking for solutions on how to hide the view count on Twitter. It is also a way to ensure only a handful of users see your tweets. Think of it as creating a Twitter Community without contacting customer support. As per the latest update, you can add up to 150 users in a Twitter Circle.
There are other features to improve tweet privacy. Only users you add to the circle can engage with your posts. All the circle members won't know they are part of one. However, when a user interacts with your tweet, it becomes visible to other members.
Well, what if the user is part of another Twitter Circle? In this case, your tweet won't be visible to members outside your circle.
You can go one step further in Tweet privacy by protecting your account. Users must be followers and part of the circle to see your post.
What if another user in your circle protects their account? It is a good tweet privacy practice as it hides your post from their followers. However, they can see the tweet if they are part of your circle.
Don't worry; your Twitter Circle members cannot retweet your posts. The only way other users will know is if they share a screenshot.
The downside of using Twitter Circles is you can only create one. However, you can get around this by protecting your tweets. Post once for your circle and the other for your followers.
Hide Twitter View Count for Your Privacy
The above tips barring the browser extension, allow you to hide your Twitter view count. According to the platform, older tweets also don't have this metric. However, how old the posts must be to evade tracking isn't clear. While protecting your tweets is an option, it cannot hide the view count.
If you're unhappy with this change and want to protect your Twitter privacy, there's a better solution. Delete your tweets, and you never have to think about counts on tweets. If you want to delete a handful or bulk-remove posts, TweetDelete makes it easy. This tool erases specific or all tweets from the platform with a few clicks. It also comes with filters to help locate that one tweet you remember posting but don't know when. Check out how to reclaim your Twitter privacy by deleting your posts today!
Bulk Delete Old Tweets
Sign Up Now