According to Statista, more than 422 million people were victims of data breaches. In a world focusing on going digital, protecting your online accounts has become all the more important. This is especially true for social media profiles, as bad actors can cause significant damage to your reputation. They can pretend to be you, share illegal content and deceive your followers. Imagine if you use Twitter for affiliate marketing; this can have a huge negative impact. Fortunately, you can make it harder for bad actors to gain access with Twitter two-factor authentication.
It adds a security layer to protect your account. Today, let's learn how to enable this feature and turn it off when necessary. Also, this article covers common issues you may face with two-factor authentication.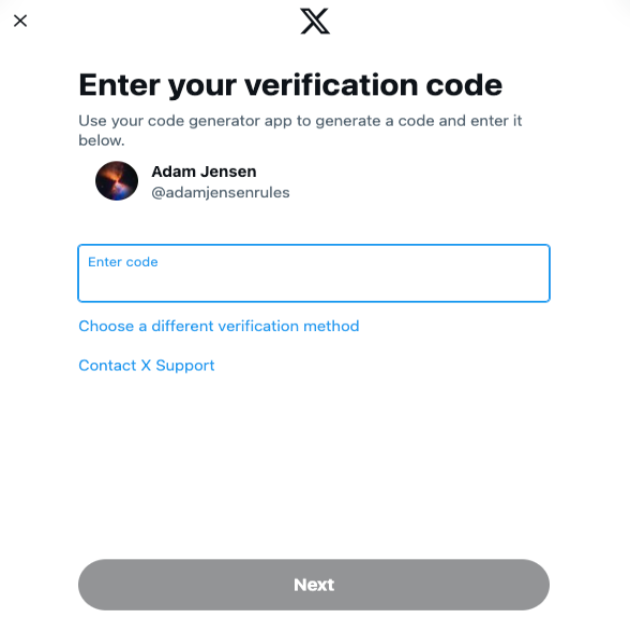 How To Turn On Two Factor Authentication on Twitter?
When you enable this setting, you must authenticate every time you log in to your Twitter account. There are three two-factor authentication methods on X or Twitter:
Text Message – X, now Twitter, will send an SMS authentication code to your smartphone. Enter this code to access your account. This feature is only available to subscribers of X Premium, formerly Twitter Blue.
Authentication App – You can use authenticator apps like 1Password, Authy Google Authenticator, Microsoft Authenticator and Duo Mobile. Their authentication codes have a short lifespan. As a result, they tend to be safer than text message two-factor authentication.
Security Key – The highest form of security is to use a security key. They are physical security devices that authenticate digital logins.
The steps below highlight how to turn on two-factor authentication on Twitter:
Open Twitter on a desktop, laptop, or smartphone. On the web, i.e., desktop and laptop users, select More from the quick settings menu. If you are on the official app, tap your profile photo.
Go to Settings and Support and pick Settings and Privacy from the dropdown menu.
Click Security and Account Access and go to Security.
Select Two-Factor Authentication from this page.
Pick the type of two-factor authentication method you want to use.
X or Twitter will ask you to re-enter your password. This is to ensure you have access, not another person. You may have to verify your email address. This only happens if you didn't do it before.
The instructions differ depending on the authentication method. Follow them to enable two-factor. Twitter, now X, will also give you a backup code. If you can't log in, make a note of this, as you'll need it if you can't access your account. Use password managers like Enpass to save this information.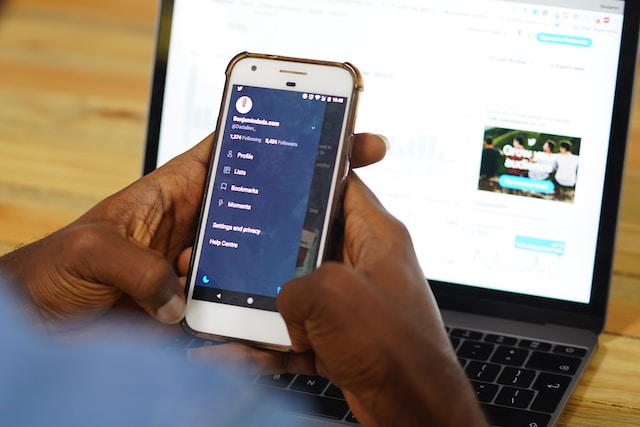 How To Fix Twitter Two-Factor Authentication Not Working?
There will be situations where two-factor authentication doesn't work. Although this is frustrating, there are several ways to fix this issue. Here's how to fix Twitter's two-factor authentication not working:
If you're using text two-factor, wait for a while. Sometimes, there are delays in receiving the code. Also, Verizon users may face issues logging into their accounts using this method. In this case, there are two ways to fix this problem. The first solution is to log out and re-enter your credentials. You will receive the authentication code via SMS. Alternatively, send GO to 40404 to allow X or Twitter to text you. Try logging into your X, formerly Twitter, account again. This time, you will receive the code.
If you can't log in as your smartphone doesn't have an internet connection or network, there is an easy solution:

Open the official app and go to the main settings page from Settings and Privacy. It is under Settings and Support.
Navigate to Two-Factor Authentication and select Login Code Generator. This setting is within the Security page, under Security and Account Access.
You can log in to your account with this code. Remember, this is only possible on a smartphone.

The backup code will work if you don't have your smartphone. Twitter, now X, allows you to generate this code five times. When you use it, you have to follow the same order. Otherwise, you won't be able to use any of the codes.
Is two-factor authentication not working even after following these instructions? You must contact X or Twitter customer support to resolve this issue.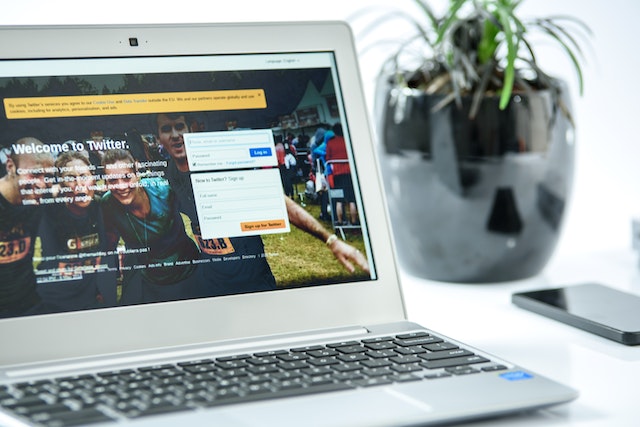 How to Twitter Turn Off Two-Factor Authentication?
Turning off two-factor authentication is a good practice if you want to switch devices. Or you plan on getting a new phone number or changing your email address. This way, you won't lock yourself out of your Twitter account. This guide explains how to Twitter turn off two-factor authentication:
Visit Twitter's settings page on any device. To do this, you need to select Settings and Support and open Settings and Privacy. Twitter for the web, i.e., desktop and laptop users, click More and then follow the previous instructions.
You need to go to Two-Factor Authentication. This setting is available under the Security tab in Security and Account Access.
Select Two-Factor Authentication and deactivate the verification method.
You need to type your password. This is part of Twitter or X's verification process.
The social media network will ask if you want to deactivate this feature. Select the Turn Off button.
This removes two-factor authentication from your account. Next time you log in, you won't have to enter the authentication code.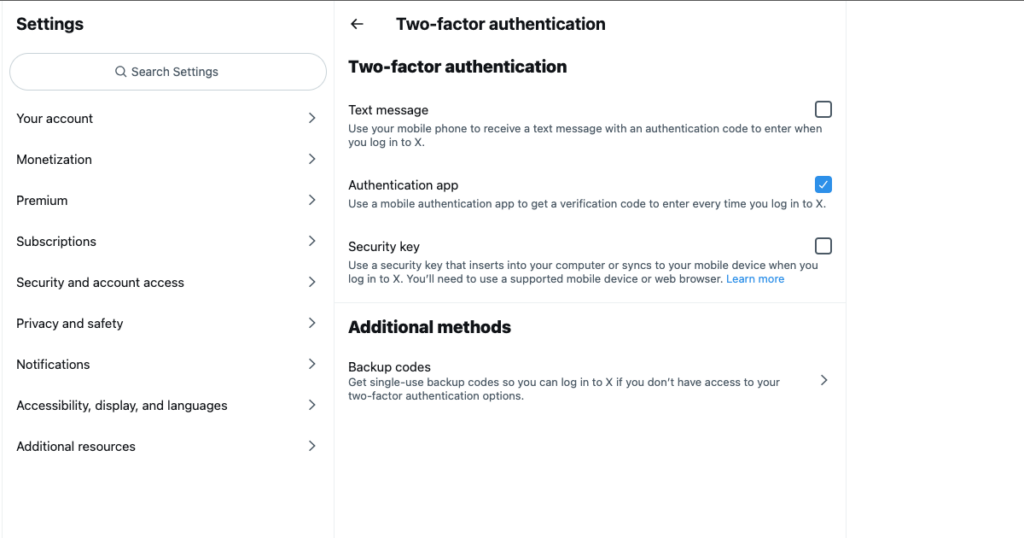 Keep Your X Account Safe With Two-Factor Authentication
Two-factor authentication on Twitter gives you peace of mind, even if there's a data breach and bad actors have your password. However, this layer of security doesn't mean it is undefeatable. Like every other security measure, there are flaws in the system. For instance, a man-in-the-middle (MiTM) attack can bypass two-factor authentication easily. Bad actors will intercept your connection and get all the necessary information to access your account. As always, be cautious when going online:
Avoid public Wi-Fi. Use a VPN if you need to use public Wi-Fi.
Always check the website's URL before entering your login credentials.
As highlighted earlier, you need X Premium to enable Twitter two-factor authentication via SMS. However, if you break the platform's rules, they can revoke the subscription. As a result, your account will be unsafe. Sometimes, what you post on X or Twitter may be against its policies or terms of use. In this instance, the only solution is to remove every post that doesn't adhere to the platform's rules. As X only allows you to delete posts individually, you need TweetDelete. With its auto-delete feature, you can easily remove any policy-violating post within seconds. It also allows you to find tweets between specific dates to delete them. You can also clean up your Twitter feed by using this tool, unlike certain posts. Sign up with TweetDelete today to keep your X or Twitter account safe!
Bulk Delete Old Tweets
Sign Up Now