Scrolling through their Twitter feeds, you hit the like button on posts that tickle your fancy. While you may think it ends there, Twitter saves all your liked tweets. Unfortunately, everyone can see these liked posts on your profile. This means that your interactions on the platform are public unless you choose to lock your account. So, users are now concerned about how to hide liked tweets.
There are several viable options for Twitter users to erase their likes. One option is visiting that section of their profiles and removing the likes one after the other. Several web tools help to unlike tweets in mass. This guide covers how to hide liked tweets, explaining everything involved.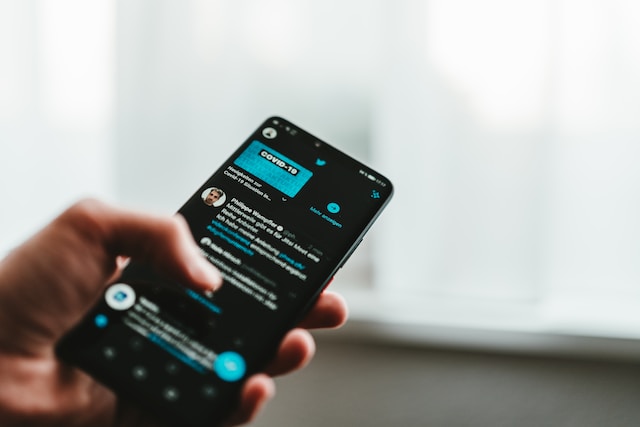 How To Hide Likes on Twitter Mobile
Many Twitter users access social media platform on their mobile devices. So, these users employ their mobile devices when considering hiding their likes on the platform. Unfortunately, Twitter does not provide a direct option to hide likes. However, there are a few ways to maneuver around it. If you're wondering how to hide likes on Twitter mobile, here are alternatives that help.
Make Your Twitter Account Private
The most obvious way to hide your Twitter likes is to make your account private. This way, you would be assured that not everyone can view your Twitter likes. This is so because making your account private lets you determine who views your profile. Making your account private prevents your tweets from popping up in Google searches or any search engine.
This option is excellent if you're looking for alternatives to hide liked tweets. After you've made your account private, only your followers can view your likes, posts, and entire profile. Also, you'd have to manually approve or decline follower requests. Even then, Twitter does not allow your approved followers to retweet your posts or make comments on them. Fortunately, you can do this on a mobile device. It works on both the iOS and Android versions of the Twitter application.
If you find this option viable, here is how to make your Twitter account private on your mobile device. First, open the Twitter app on your Android or iOS device. From the Home Screen, click on your profile icon in your screen's top right corner. A layover menu appears. Find the "Settings and privacy" option in the bottom menu and tap on it.
Next, scroll down and tap on the fifth option, "Privacy and safety." Scan the next list that pops up under "Your Twitter activity," and tap on "Audience and tagging." A toggle button appears next to the words "Protect your tweets." Now, turn on the toggle button, and your job is complete.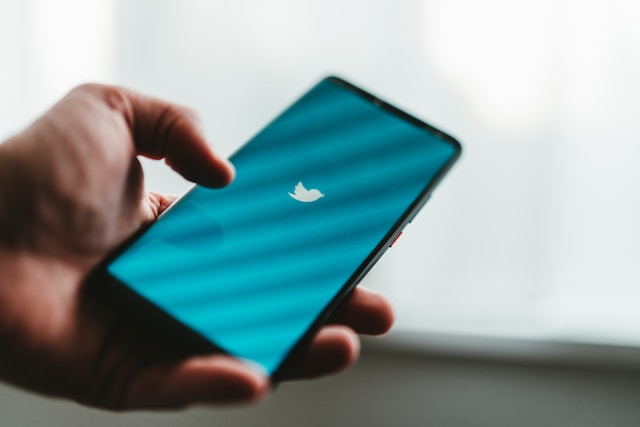 Remove Your Likes One After the Other
Making your account private limits your reach, growth, and interaction on the platform. There may be better options for someone looking to grow their network. That is why removing your likes is an excellent option. You must know how to hide liked tweets on your Twitter mobile application.
Undoing likes on your account allows you to subtly erase your likes without causing real damage. However, this process can be tedious, especially if you've liked thousands of tweets on the platform. But if this option works for you, here's how to hide liked tweets on Twitter with your phone.
First, launch the app, and ensure you've logged in to your account. Next, tap on the profile icon in the top left corner of your screen. From the layover menu that appears, tap the "Profile" option. You'll see four tabs under your personal information, but you will automatically find yourself under "Tweets." Go to the extreme right tab labeled "Likes."
You will see all the tweets you've liked in that tab. The like button on those would indicate that you've liked them. So, simply unlike all of them as you go down the list. This may take a while, depending on how many likes you have.
How To Hide Liked Tweets on a Personal Computer
Hiding Twitter likes using your personal computer does not entirely differ from doing the same on your mobile device. Because Twitter has no dedicated action for hiding tweets, there are a few recommended options that you may find helpful. Have you ever wondered how to hide liked tweets on a personal computer? Let's glide through the process.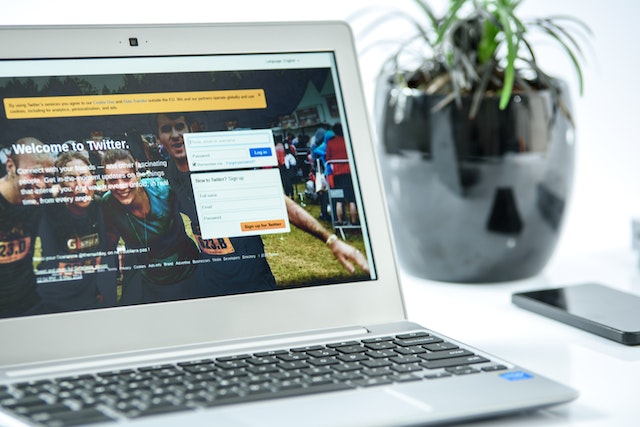 To hide likes on your personal computer, you should lock your profile or undo your likes. Locking your profile entails limiting the people who can view your profile, tweets, retweets, and likes. Although this action does not hide your posts from your approved followers, it restricts public viewing. It is an excellent choice if you're concerned about how to hide liked tweets on your personal computer.
First, visit the Twitter website on your browser to protect your tweets or launch the Twitter application. Next, log into your account and click the "More" option on your left. Then, hit "Settings and Support" from the pop-up menu that appears. "Click on Settings and privacy" from the drop-down menu that appears.
Click on "Privacy and safety" from the next page that appears. Then head to the "Audience and tagging" option to the right of the screen. From there, the "Protect your Tweets" option will appear with a checkbox, allowing you to tick and untick the option. Mark the checkbox, and Twitter will ask you to confirm your decision. Click the "Protect" option and complete your action.
How To Hide Liked Tweets in Mass
Besides hiding all tweets, Twitter does not allow users to hide their likes en masse. However, several third-party web applications allow users to mass-undo likes on your posts. While some of these tools offer this service for free, others require subscriptions. Over the years, many Twitter users have found these alternatives to hide liked tweets in mass very useful.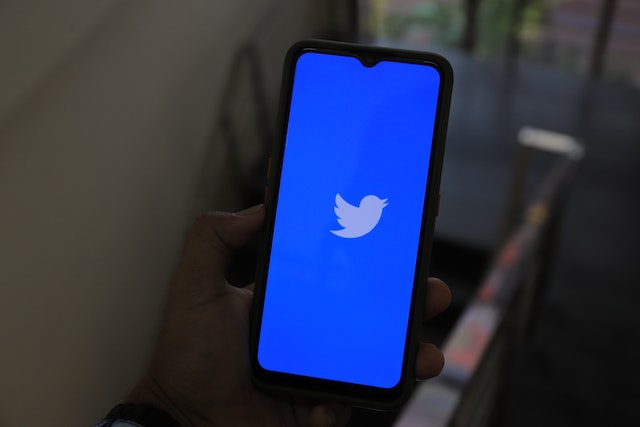 How To Hide Liked Tweets With TweetDeleter
TweetDeleter allows users to search and remove likes on tons of liked tweets. This is an excellent alternative if you're trying to figure out how to hide liked tweets. This tool is efficient as it allows tweeps to carry out this action with the click of a button. In addition, this web application removes likes automatically if users choose to.
This web tool also helps users search for likes based on dates, keywords, or time. This feature makes it easier to filter and remove likes from specific posts. First, log into the TweetDeleter website with your Twitter account. Next, upload your Twitter archive to provide access to all your tweets.
Next, select likes on your TweetDeleter dashboard to surf your Twitter likes. Here, you can use different search functions. Then, unlike the likes you've ticked, "Select all" from the top checkbox to select all tweets in your chosen categories. Finally, click the "Unlike" button to remove all your likes forever.
This web tool offers several pricing plans. However, you would have to subscribe to the TweetDelete Unlimited plan to be able to undo your likes. This is because the feature that allows you to browse your likes is only available to users on the Unlimited plan.
How To Hide Liked Tweets Using Soaster
Soaster is another option for Twitter users concerned with hiding liked tweets in mass. This tool lets users search their liked tweets using usernames, keywords, and hashtags. This web application makes this action of removing likes simple. It also cuts the time needed to scroll through your tweets and take them out one after the other.
To unlike your liked Tweets here, sign into Soaster. You can do this with your Twitter, Facebook, and Apple accounts. A new page will appear, displaying three tabs: Tweets, Likes, and Retweets. This page will allow you to alternate between the three tabs and work with your needed option. Beside each post, you'll see its number of retweets, likes, and published date.
Next, go to the likes tab from the three tabs available, and select the tweets you want to unlike. You can filter these by searching specific keywords and working with the results. If you want to delete all likes, you can select all liked tweets by clicking on the first checkbox. When you've finished selecting all unwanted likes, click the red "Delete Selected Likes" button.
Soaster has several plans, including the Free, Basic, Professional, and Premium plans. However, only the Professional and Premium plans, costing $9.99 and $19.99 a month, allow users to delete likes.
How To Hide Liked Tweets in Bulk for Free
Although most third-party applications for mass removing likes on tweets require subscriptions, others offer this service for free. Even those that offer the service for free place some limitations on them. That notwithstanding, there are some valuable tools for those concerned about hiding liked tweets in bulk for free.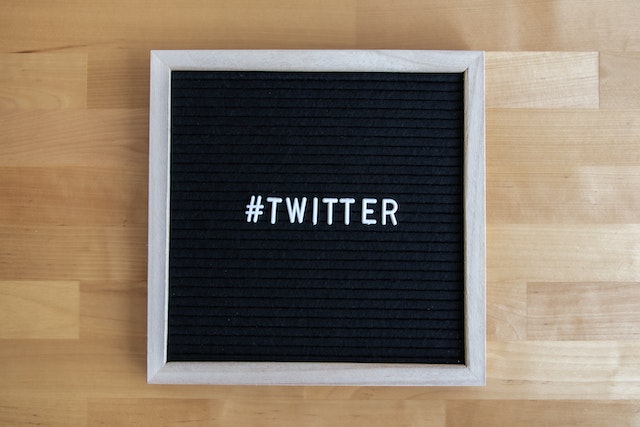 How To Hide Liked Tweets With Twitter Archive Eraser for Free
Twitter Archive Eraser, a third-party application, allows Twitter users to delete their likes for free. This personal computer application is quite straightforward and has Windows and Mac versions. You'll first have to install and open the application to use it. Then, you'll have to sign in with your Twitter account, authorize it, and get to work.
After signing in, go to the "Delete Favorites" option. Here, the application will display the like count and the limitation to your activity at the page's top. Next, click the "Start" option to collect all your available Twitter likes. From here, the application shows the number of likes collected, allowing you to click on "Erase selected tweets." Finally, click on "Okay" to finalize your action. You'll see a "Success" update when the process is complete.
Due to an issue with Twitter's API, this application may not necessarily work with your Twitter account. Also, this application's free version only lets you delete 1,000 tweets not up to two years old. Nonetheless, it's still an excellent choice for those concerned about how to hide liked tweets.
How To Hide Liked Tweets With Circleboom for Free
Circleboom Twitter management tool also helps users clear their Twitter likes for free. This web application permits using the limited free package while offering unlimited features on the paid packages. This web application is handy for those figuring out how to hide liked tweets without paying a fee.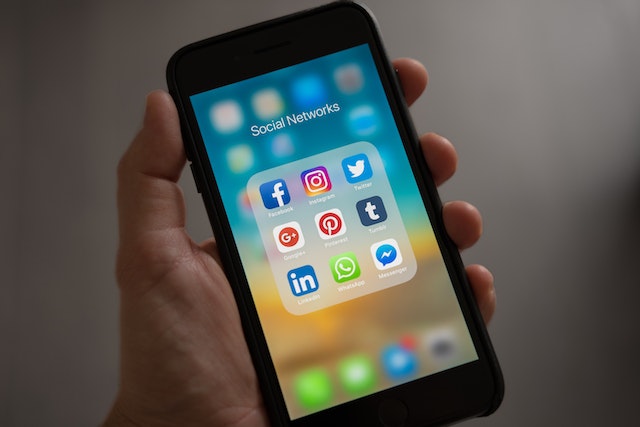 First,t sign into your Twitter account on the Twitter website to use this tool. Then open Circleboom in another tab and create an account with the app. Next, provide permission, and your Circleboom dashboard will appear. Place your cursor over the menu, and click "My Tweets." Select "Unlike" from the drop-down menu that appears. Finally, click "Unlike all," The tool will erase your likes in minutes.
At TweetDelete, we've created a straightforward, efficient web application that helps to filter and delete tweets in bulk. This tool lets you quickly load, import, and delete tweets. Also, this tool does not spread promotional content on your Twitter timeline. So, start filtering and cleaning your Twitter timeline today!
Bulk Delete Old Tweets
Sign Up Now