Are you seeing tweets, now posts, with a warning message about age-restricted content? Do you want to change your sensitive media settings but can't do it? Do you plan to join Twitter's, now X's, Ad Revenue Sharing program? If it's a yes to any of these questions, you need to know one thing—how to change age on Twitter? This is essential as the social media network restricts accounts without a birthdate.
It becomes easier for the platform to ensure it complies with the laws on users below the legal age. By the end of this article, you'll learn to locate the setting to change your age on X, aka Twitter.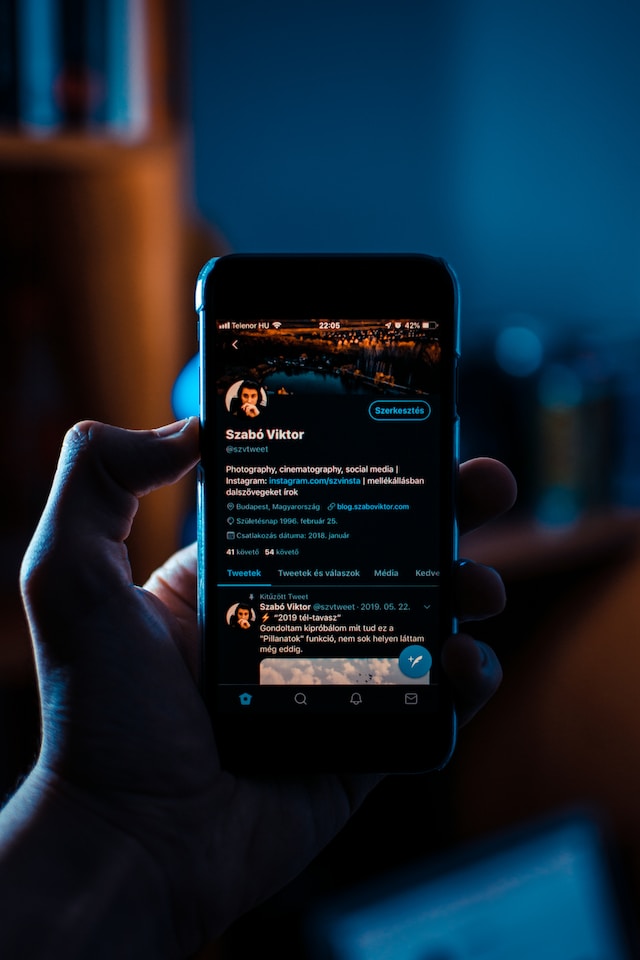 How To Change Your Age on Twitter: Should You Do It?
When talking about how to change your age on Twitter, you'll want to know why you should do it. What do you stand to benefit as an active user by sharing your birthdate with the platform? Below are three reasons highlighting why changing your age is a good idea:
You want to join Twitter's Ad Revenue Sharing program: If you're getting 5 million impressions organically from all your posts, it's a good idea to apply for revenue sharing. However, this is only one of the many requirements to be eligible. You also need to be at least 18 years, according to X's Creator Monetization Standards. Sometimes, it's possible to get away without changing your age. However, the platform can stop you from participating in the program.
You don't like seeing X's sensitive media warning on several posts: The platform doesn't allow any account without a birthdate to view sensitive content. This is especially true for adult material like sexual behavior and nudity. The only way to deactivate the sensitive warning on posts is to provide your date of birth.
You're looking to start a subscription on X, formerly Twitter: Twitter rebranded Super Follower to subscriptions after Elon Musk became the owner. It is an attractive proposition as you can earn 97% of your revenue. Even if you cross the $50,000 threshold, you still get 80% from your subscriptions. However, one of the requirements to start a subscription is to be at least 18 years. The only way to show this is to include your birthdate in your profile.
How To Change Age on Twitter for the Web?
If you use Twitter for the web, changing your age won't take more than five minutes. Once you share this information, the platform uses this data to show you relevant ads. Also, you'll start seeing other types of content in your timeline. Here's how to change age on Twitter for the web:
You must log in to your Twitter account and go to your profile page. Click the Profile icon on the quick navigation bar. It is on the left side of your laptop or desktop screen.
Under your cover photo, you'll find the Edit Profile button. Click it to open your account information page.
Next to the Birth Date option, there's an Edit button.
Several new settings will appear on this page. Under Birth Date, you'll see month, date and year. Add your date of birth.
Select Save after you complete adding your birth date.
Now, when you check your profile page, you'll see your date of birth along with when you joined X.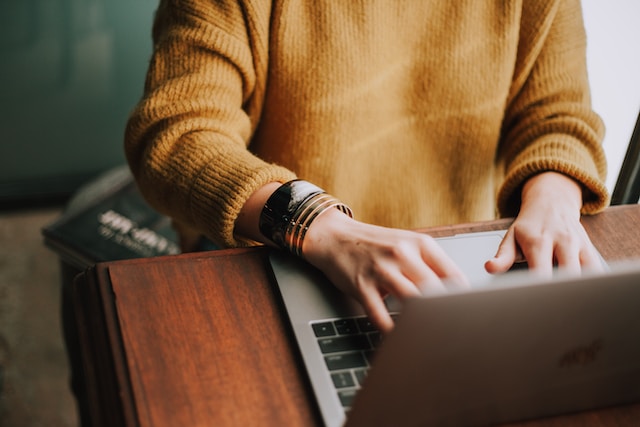 How To Change Your Age on Twitter for Android and iOS?
Did you know you could only show your birthday on Twitter in 2015? It really goes to show how different the platform was back in the day. If you have an Android or iOS device, this guide explains how to change your age on Twitter:
Tap the icon with your profile photo on the Twitter app. This will open the quick navigation menu.
Select the first option in this menu, i.e., Profile. The app will take you to your profile page. Or, tap on your profile photo again to go to the same page.
Tap Edit Profile, which you'll find under your account's cover photo.
In the Edit Profile page, tap the Birth Date section.
You can change your age on this page. Tap Continue to make sure the social media network registers the edit.
Tap Save, and the platform will display your age.
Can You Change the Visibility or Remove Your Birthdate via Settings for Twitter?
If you change your birth date after January 2022, there is a change in the visibility of this data. Now, the platform only makes it visible to you by default. However, some users may want to change these settings for Twitter according to their preferences. The guide below provides in-depth instructions on how to change your age on Twitter for visibility or remove it entirely:
Open your Twitter profile page. This is where you can see your activity and general account information.
Go to the Edit Profile page by selecting the Edit Profile button.
Like the previous guide, tap Edit next to the Birth Date section.
You can decide who can see your birthday's month, day, and year. If you want to delete this information, select Remove Birth Date. In this situation, the platform will give you a warning pop-up about what will happen. Select Remove to delete your birthdate.
If you want to know more about these birthday visibility settings, refer to this section:
Only You: The default setting ensures no one else but you can view your birth date.
You Follow Each Other: It is a mutual setting where you and the user must follow each other to see the birthdate.
People You Follow: This allows only users in your Following list to look at your date of birth.
Your Followers: If the user belongs to your follower list, they can view your birthdate.
Public: Anyone can see your date of birth, even if they don't have a Twitter, now X, account.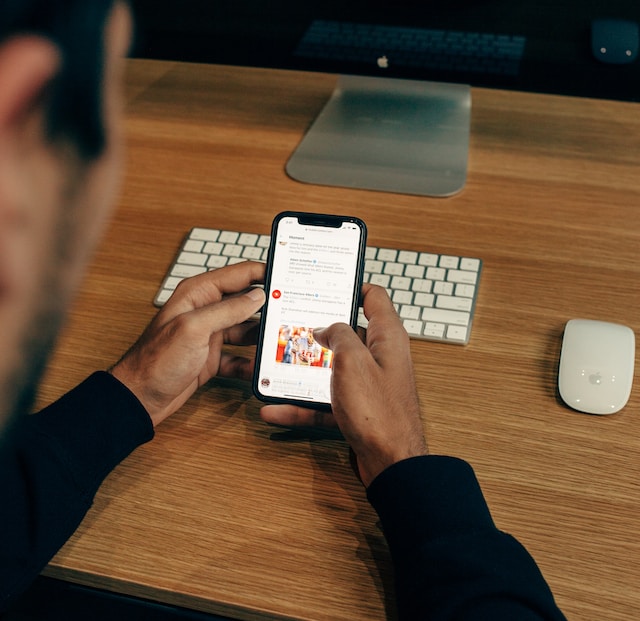 How To Change Your Age if You're Under 18?
Although Twitter doesn't allow users below 13 to join the platform, children still manage to evade this restriction. It's pretty simple; you can skip sharing your birthdate while creating your account.
If you're above the minimum age limit, you want your account to depict who you are. Or, you're a parent who wants to ensure your child can use X without seeing posts with sensitive content. Suppose you or your child were on Twitter or X before turning 18. What happens if you follow the how to change your age on Twitter guide and alter it to 18?
Twitter will lock you out of your account immediately. This is because of the previous violation, i.e., using the platform when you're under 13.
You can restore access to your account. However, the platform removes posts, direct messages, likes, lists, and moments. It only affects anything you publish or saves when you're under 13
The social media network gives you up to 30 days to reactivate your Twitter account. After this period, the platform will prevent you from using your account permanently.
The platform will deactivate data sharing and personalization settings.
It won't take more than 72 hours to start the process of restoring access. Also, your following and follower statistics can take up to 24 hours to return to their original values.
What Are the Age Restrictions on Twitter for Users Below the Legal Age?
As a user or parent, you'll want to know what are the age restrictions on Twitter, now X.
For starters, anyone below the legal age can't view sensitive content. Every post with adult material will come with an unremovable warning message. They cannot change this setting in the menu to remove this warning message.
The birthdate won't be visible if the user is under 18. The platform, by default, sets the visibility of the date of birth to 'Only You.' This means only the author or owner of the account can see it. Also, the user won't be able to change this setting until they turn 18.
Twitter prevents certain types of ads from targeting users below the legal age. This includes products like:

Fireworks
Drugs and drug-related paraphernalia
Weight loss supplements, services and products
Guns or anything related to it
Alcohol and all other content relevant to these types of beverages
Adult material like sexual services and products
Tanning services that use ultraviolet
These restrictions will apply when you follow how to change your age on Twitter guide to below the legal age.
How To Change Age Restrictions on Twitter: Getting Parental Consent
Twitter's blanket approach to dealing with users below the legal age can seem severe. However, the platform has to go this route to ensure it doesn't violate any laws. When you don't meet the social media network's age conditions, it will lock you out. This section explains how to change age restrictions on Twitter via parental consent.
You'll need a guardian or parent to step in and confirm your age. As this process takes some time, completing it as soon as possible is better. Below is what you've to do once Twitter locks the account because the user is below the legal age:
You need to fill out the Parental Consent form to unlock the account. This is because some regions require parental consent to process user data of people below the legal age.
You need to share the following information in the form:

Full name of the parent/guardian.
Full name of the child.
The username of the account below the legal age.
The email address Twitter has to use to get in touch with you.
A valid government ID, like a passport, driver's license, and birth certificate.
A legal document showing that you're the parent or guardian, like a birth certificate or power of attorney.

You have to confirm that you are responsible for your child. Also, you've to accept the social media network's terms and conditions.
After you submit the form, wait until X/Twitter contacts you. It may require additional documents to confirm your identity and whether you're the parent or guardian of the user. Your child can use their account once the platform clears your form. The social media network can take up to 60 days to process the form.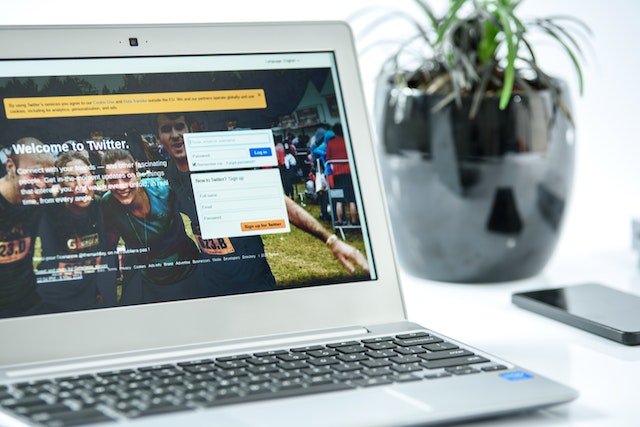 How To Change Age on Twitter for Business?
If you have a professional brand account, you want to know how to change your age on Twitter. This is a great way to let users know when you started your business. However, it can also cause a lot of problems.
For instance, let's say your company is a startup and an active market player for five years. However, when you change the birthdate to reflect this, the platform may assume you're below the legal age.
As a result, it can lock you out of your account, which can cause many issues:
For starters, if you use your X or Twitter profile to provide customer support, you won't be able to do this. Imagine how it will reflect on your brand's image when customers reach out to you but you don't respond.
As you can't use your account, you won't be able to leave a post about this issue.
Also, the platform won't show your profile to other users. In other words, your account will disappear completely, even from a Twitter search. Any posts that other people quote will also cease to exist. On top of that, it affects your Twitter Ads.
All these issues can tank your social media credibility instantly. What will you think about a brand if its profile page doesn't exist, especially if it was visible yesterday?
Not only will you have to deal with damage control, but you'll also have to dedicate time to restore access.
It's possible that this may no longer be the case, as Twitter rolled out several fixes. However, given the number of issues under the new ownership, you may face this problem.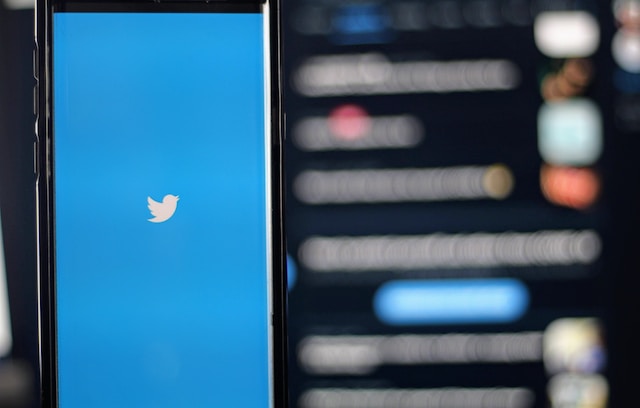 How Many Times Can You Change Your Age on Twitter?
You'll get a message when you follow the instructions on how to change your age on Twitter. It informs you that you can only do this a few times. Is there any way to know what this figure is? Unfortunately, the platform doesn't tell you how many changes it allows.
This means you'll have to be cautious when following the how to change age on Twitter guide. The best practice is to do it once or twice and let it be. Avoid setting birthdates below 18 years, especially when you're older. This will result in the platform locking your profile.
X, formerly Twitter, can also take similar action against your account if your posts don't follow its rules. Over time, you can get a shadowban. This means no one can see your profile other than yourself. It affects your reach and visibility significantly. Also, there will be a drastic drop in engagement. The best solution is to delete all the offending tweets immediately. However, Twitter doesn't have a batch-delete feature.
Luckily, you don't have to worry if you use TweetDelete. It will help you remove posts that break Twitter's rules. This tool also has a filter to help you find these tweets (now posts) in a few minutes. It also comes with an auto-delete feature for a hands-off approach. Keep your X, formerly Twitter profile clean of policy-violating tweets by using TweetDelete today!
Bulk Delete Old Tweets
Sign Up Now