Social listening tools have all the answers if you want to know what people say about you. These services can help you track online discussions and the current sentiment among users. Twitter, now X, is a great social media platform to deploy these tools, as you can learn from people. It helps you put yourself in other people's shoes and understand their needs and requirements.
Social listening is a valuable skill whether you're a brand, freelancer, influencer, or anyone else. It gives you all the information you need to make the necessary changes to improve your brand, product, or services. However, it is more complex than plugging in any tool and letting it collect data on various conversations. You need to make sense of the information and know what to do with it. This article focuses on social listening and how to leverage these tools for your needs.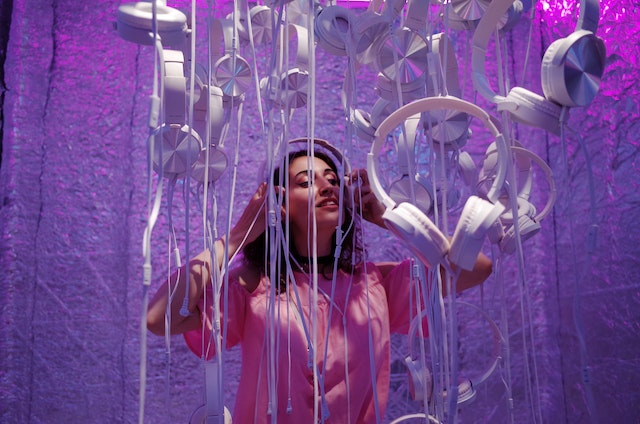 What Are Social Listening Tools?
If you're wondering what social listening tools are, this section contains the answer you're looking for. It is a way of monitoring conversations on social media platforms. The discussions revolve around your target audience, products and services, and the industry. When you use these tools, it gives you the context behind these conversations.
In a way, it is a way of mind-reading users without having any telepathic powers. Generally, you follow conversations in your niche about your competitors or yourself. It involves tracking several topics and keywords that are common in these domains.
For example, if you're a brand, you'll use keywords relevant to your company. It can be the name of your organization or the products and services you offer.
By tapping into these conversations, you get invaluable insight. What are people thinking, or how do they feel towards your brand? Do your customers enjoy your products and services?
You learn about trends and the change in sentiment towards you or your competitors. In other words, you know much more than you generally will using conventional monitoring methods.
According to a Twitter survey, 76% of participants agree that conversations on the platform end with them purchasing products. Think about it: What's the first thing you do when you want to buy something? You look for online reviews or what people say about the product or service. And what better platform is there than X or Twitter, where all conversations happen?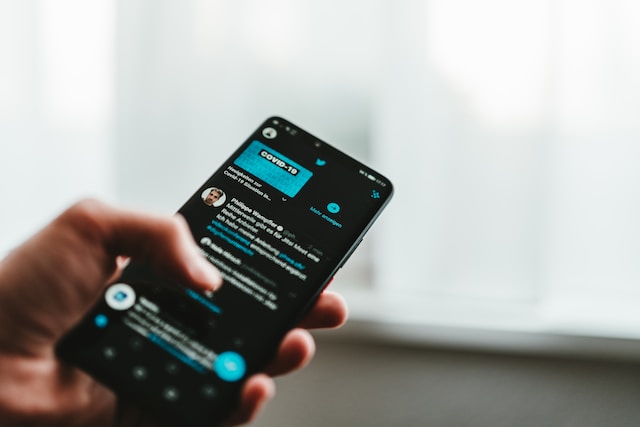 What Are the Benefits of Twitter Social Listening Tools?
Before you use any service, knowing whether it provides any value is always important. Twitter social listening tools are essential, especially if you're a business:
Understand the Real Feelings of Customers
X, aka Twitter, is where people come to have conversations. Users are pretty blunt about their opinions and don't mind speaking up about anything and everything. Whether people are unhappy with your business, products, or services, a quick check on Twitter can give you the answer.

Let's say people don't like something about your product. You may not get this information if you use customer surveys or read reviews. However, you get honest opinions from a community-based network like X or Twitter. Or the unfiltered, concentrated version of what people think.

Identify Areas for Improvement
Outside opinions, especially from your customers, highlight where to improve. Is it customer service, as people don't like that it takes hours to get a reply? Or do they wish your product had another part that significantly improves its functionality?

Improve Relationships With Your Customers
Customers want you to engage with them on social media platforms, especially Twitter. With social listening, you know where these conversations occur on the network. It lets you join the conversation quickly, showing everyone you value their opinions.

Identify Opportunities for Growth
You don't have to follow what people say about your brand. In fact, you can use these tools to track conversations about your competitors. These discussions show you where they lack, which is an opportunity for your business.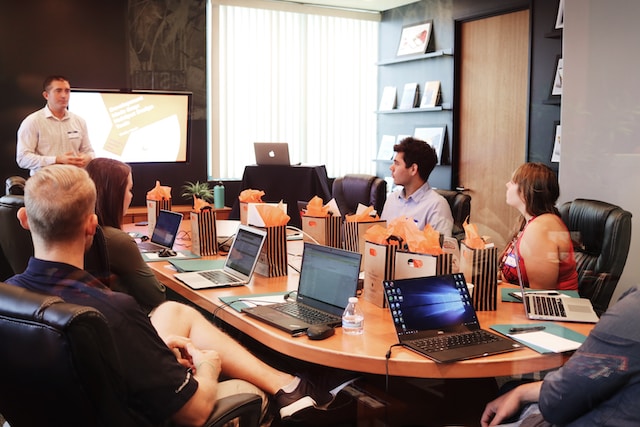 3 Free Social Listening Tools for Twitter
Free social listening tools are a great way to learn more about this technique. Once you become familiar with it, you can switch to paid versions. Given below are free listening tools you can use on X, formerly Twitter:
Twitter's Advanced Search
When it comes to free social listening features and functionality, Twitter's advanced search reigns king. There's a lot you can do on the platform to track conversations. The interface may be lacking, but it makes up in every other area.
With this feature, you can find tweets that mention your account's username. It can help you find posts (formerly tweets) containing specific words. You can remove irrelevant terms and phrases from your search.
It enables you to find posts depending on the date and level of engagement. Also, you can include hashtags or search in a specific language.

Google Alerts
Although Google Alerts isn't specifically for Twitter, you can still use it to track trends and conversations. You get to decide the frequency of the alerts and where it should send the updates. It can narrow down the alerts to specific regions, sources, and languages.

Sprout Social
Although Sprout Social is not technically free, it has a 30-day trial. This allows you to test how powerful the tool is. Tracking conversations gives you comprehensive data and a competitive edge on the platform.
You get insights about your brand and people's sentiments towards your company and its products or services. The data you obtain from this tool can help you improve your marketing campaigns.
Which Are the Best Social Listening Tools?
After you use the free versions, it's time to use the best social listening tools to power your strategies. As there are multiple providers, which ones should you rely on? In the previous section, one of the recommendations was Sprout Social. If you're happy with it, continue using it. Otherwise, below is a list of the best tools you can use on Twitter:
Hootsuite
If you're looking for a comprehensive all-in-one solution, Hootsuite is one of the best tools in the market. You get everything you need to listen to your target audience. For instance, it comes with Mentionlytics. This free plugin monitors X or Twitter for users who mention your profile. You can use it to know user sentiment and track conversations as they develop.

If you're looking for influencers to help you with marketing, Hootsuite's Mentionlytics is incredible. Similarly, Hootsuite Streams tracks everything you want to know about you or your competitors. It's a feed that allows you to monitor discussions and respond in real-time. Hootsuite, the social media management tool, offers yearly plans at a discount.
Brandwatch
With Brandwatch, you can monitor how people's opinions about your brand change over time. It doesn't stop here; you also get to observe the popular topics among your target audience.

If you rely on Twitter for marketing, the insights you gain with this tool are invaluable. There's also the option to look at historical discussions and real-time conversations. Brandwatch has custom pricing, so you have to contact them for a quote.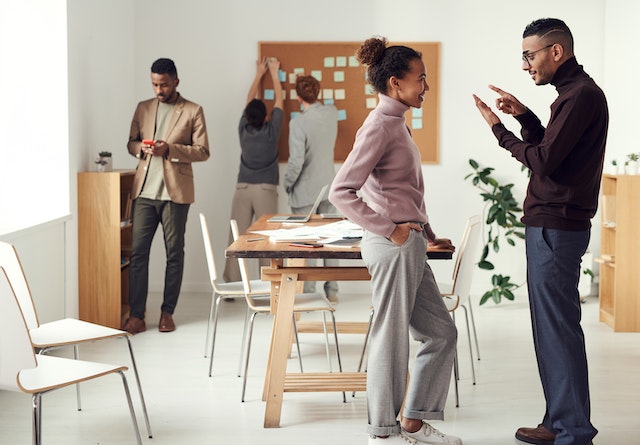 Social Listening Tools Comparison: How Should You Do It?
If you want to give other listening tools a shot, how do you know which one to select? A simple online search will give you several reliable results. Each tool claims to provide you with the best set of features. Here's how to do a social listening tools comparison:
Features: The first thing you should do is list down your needs. For instance, do you need a mobile app? This can make it handy to monitor conversations, even when you're on the go. Then, look at the features of all the tools. You can use Google Sheets or Excel to make the comparisons. For example, if you use Slack for internal team communications, which tools can integrate with it? This way, you can determine whether the device has a feature that meets your requirements.
Cost: Cost is another factor you need to consider. This is because each tool has a different pricing strategy. Some offer you several features for a flat monthly rate. Others have a lower rate but have higher fees for additional features and users. Try to find a good balance between cost and features.
Learning Curve: You must also consider how easy or challenging it is to use the tool. If it takes several days to learn the ropes, are you okay putting in the effort? Or do you want something simple, as you just want to try social listening? Are there tutorials that you can follow to learn?
Customer Support: This is as essential as all the other points. Lack of or poor customer support is a sign to avoid the tool. Why? If something breaks or doesn't work, you don't want to spend hours contacting someone.
How To Use Tools To Listen to Twitter Users?
Finally, let's tackle how to use social media listening tools for Twitter. If you want to make the most of it to elevate your game, here's what you should do.
1. Establish Your Listening Goals
When you use a social media listening tool, it collects large volumes of data. With goals, it becomes easier to make sense of this information. For starters, are you trying to learn more about your competitors so that you can position your brand accordingly? Do you want feedback from your customers to improve your products and services? Or are you looking for micro-influencers who will review your offerings?
Once you ask yourself these questions, you'll get a clearer picture of what to do with the tool. This ensures you effectively use the data instead of wasting resources and time.
2. Find Relevant Phrases and Keywords for Your Social Listening Tool
The next step is to look for keywords and phrases relevant to your brand or Twitter account. Think of it this way: How will you hit your target if you have a bow but no arrows? The social listening tool uses keywords and phrases to monitor relevant conversations. If you use generic terms, you may get different results than you desire.
3. Go Through the Reports
After you provide the keywords and phrases, the social listening tool will create a report. Analyze this document to learn more about your target audience. You can see if people continue to talk about a specific topic, or is it something they mentioned once? As you review the report, you'll understand what users say about your brand.
4. Make Your Move
Once you analyze the data, you'll know what to do next. This depends on the goals you set before starting this project. For example, if you notice people mention you, but your account never acknowledges it, you should change this behavior. This is the correct action if your goal is to improve customer support.
Similarly, if people have valid criticisms of your product that you overlooked during production, use this feedback to improve. For instance, your brand produces leggings for running. When you use a social listening tool, you notice your target audience wants one with pockets. They want to keep their smartphones in a convenient place while running.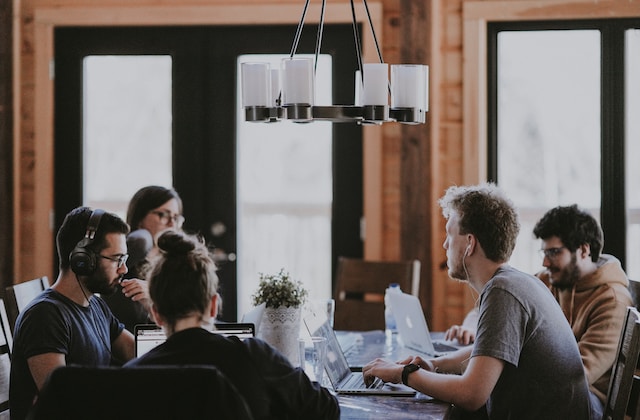 Social Media Listening Tool: A Summary
A social media listening tool goes a long way in helping you grow on Twitter. You can form strong connections with your target audience. It can also show you where you can improve to improve your brand image and products or services.
Your online reputation management is essential to maintaining your credibility as a brand. If you post the wrong content or accidentally like a controversial post, it changes people's perception of you. Unfortunately, Twitter doesn't offer a reliable resolution. You must manually scroll through your profile to find and remove the content. Fortunately, TweetDelete allows you to handle these situations with a hands-off approach. You can find the posts you want to delete with a few clicks. It removes as many tweets or likes as you want. Use TweetDelete today to prevent your brand from being the center of any controversy!
Bulk Delete Old Tweets
Sign Up Now