Have you ever wondered what keeps global public brands at the top? Well, it's customer loyalty and public perception. How a brand resonates with its users and audience can either set it sailing or sinking. Visual and vocal perceptions of all brands also influence sales and sustainability. So, brand reputation management is one crucial aspect that all businesses should pay attention to.
Brand reputation should be a top priority, whether with industry giants or small startups. This is because brand reputation management reverberates to each individual in an organization. A good brand management strategy is indispensable for lead conversion, sales, customer retention, and profit margins to thrive. If you want to promote your brand identity positively, this article shows you how.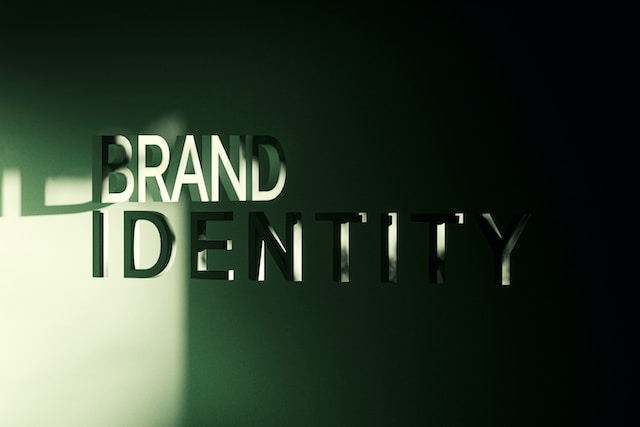 What Is Brand Reputation Management? What It Takes To Grow a Thriving Business
You may have asked yourself, "What is brand reputation management?" It is a cyclical process that involves monitoring and protecting your brand's image. It includes conscious attempts to influence and improve consumers' general perception of a brand. Managing a brand's reputation involves collating and interpreting public opinion. This process aims to maintain positive reviews while employing strategies to mitigate negative publicity.
Managing a brand's reputation is multidimensional and cuts across all organizational levels. It requires the intentional effort of all staff and the brand or company. If harnessed properly, brand reputation management can create a spike in Net Promoter Score and sales conversion, amongst other benefits. Conversely, a lack of proper brand management will have detrimental effects. So, below are six measures to help you keep your brand's image afloat:
1. How Does Good Online Presence Affect Brand Reputation and Visibility?
Brand reputation management involves building your customers' trust to get their loyalty. While previous generations had to rely on television, publishing, and limited mass media, we have the luxury of the internet. As the world evolves into a global village, the internet serves as the medium of interconnectedness. No brand should sleep on the opportunity to go digital as it equalizes going global.
Therefore building a stable online presence should be number one on the bucket list of new and existing brands. All brands should use the internet as leverage to establish communications, build and grow a family of loyal patrons. Creating an online presence for your brand is a great way to expand visibility. It also helps to maintain a position at the forefront of consumers' minds.
Aside from visibility, an online presence can enlighten brands about public perceptions so they can discover areas to improve. Additionally, it serves as a platform to defend your image and counter negative reviews and narratives. However, I'll advise you to watch your words as they're open to interpretations from 5.18 billion internet surfers worldwide.
2. Achieving Success in Brand Reputation Management Through Social Listening
No brand ever succeeded without marketing. Social listening is one core marketing analytic that brands should channel attention to. Never underestimate the power of social media listening for brand reputation management, as it's vital in curating sentiment analysis. For starters, it's an avenue to get in on hot takes in your industry. Additionally, it informs you of conversations by the audience about your brand. Social listening brought to light the most hated brands worldwide.
But you can tweak public perception by keeping up with mentions, comments, conversations, and other social listening metrics. These will help you gain real-time insight to keep your head in the game and devise a game plan. You can use social listening to develop user-generated content, identify consumer requests, and get sentiment analysis statistics.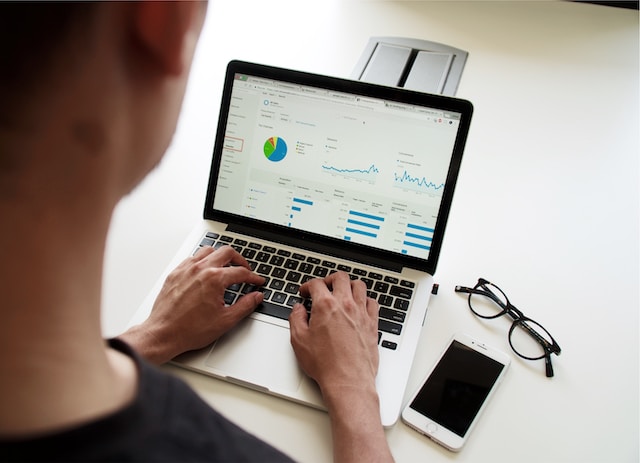 3. Analyzing Competitor Data To Boost Your Brand Reputation
Have you ever heard the saying keep your friends close and your enemies closer? Gathering competitor data helps in keeping your opposition in close view. Analysis helps brands discover their public ratings alongside that of competitors. It also discloses the edge a brand's competitor has so brands can improve their strategy to stay ahead of competitors.
Brands can access competitors' data through social listening and discover the weaknesses and loopholes in their strategies. You can now exploit competitors' weaknesses to attain a higher rank industry-wise. So watch out for your competitor's business reviews and mentions to gather their social data for competitive analysis.
4. Improving Quality of Customer Interaction and Feedback for Your Brand
Customer satisfaction has a tremendous influence on brand reputation. Just a single negative review can trample years' worth of achievements. One of the top priorities of brands is to create a seamless customer experience from start to finish. The character of customer service is important as they relate directly with consumers and handle feedback.
Businesses should handle angry reviews calmly and politely to facilitate better brand reputation management. Make the customers feel important and at ease, then offer solutions to their problems. Customers love it when brands listen and pay attention to them. Brands should also interact and converse with their customers, respond to Direct messages, and reply to comments.
5. Building an Effective Brand Reputation Management Strategy
You need an exceptional brand reputation management strategy to garner and maintain positive perception. Your strategy should consist of proactive plans and risk management. It's essential to work on creating search-engine-optimized content and digital campaigns.
A good strategy should also center on employer branding, community, and review management. Don't forget to align your company with your brand management strategy. Brand reputation management is a continuous venture. So keep upgrading your strategy as consumer behavior changes.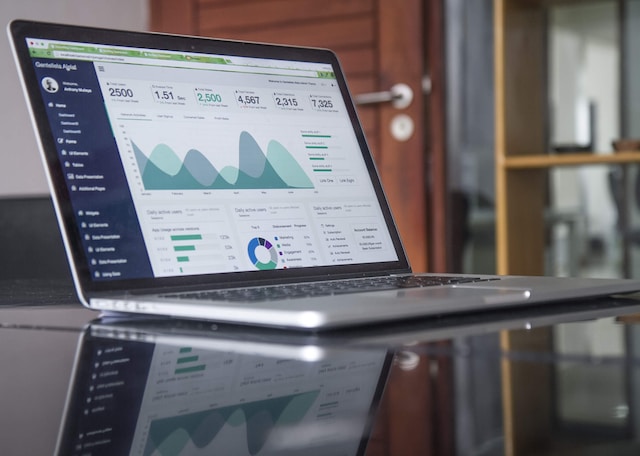 Twitter Brand Management: How To Ride the Wave of Trends
According to reports, Twitter currently has 368 million active monthly users. That's quite a sum. Interestingly, these users span all the continents of the world. Twitter is also the 14th most popular social media platform of 2023. These statistics explain why it amasses such traction and web traffic. Judging by the numbers, Twitter is a reliable platform for creating a brand media presence.
Twitter communities are fast-growing, and penetrating them can lead to massive sales. You can now see why brands popularize their goods and services on Twitter. Twitter has several features that can help to boost brand reputation management. They include hashtags, Twitter topic trends, ads, spaces, and more. Marketing your services on Twitter is an exceptional way of maintaining relevance.
You can customize your profile, engage your followers and build their count, use a tweet scheduler, and post targeted content. All of this will help in driving traffic to your website. However, you shouldn't focus solely on Twitter brand management. It's best to build your brand reputation across various platforms to get a wider reach. After all, your target audience could be lurking anywhere.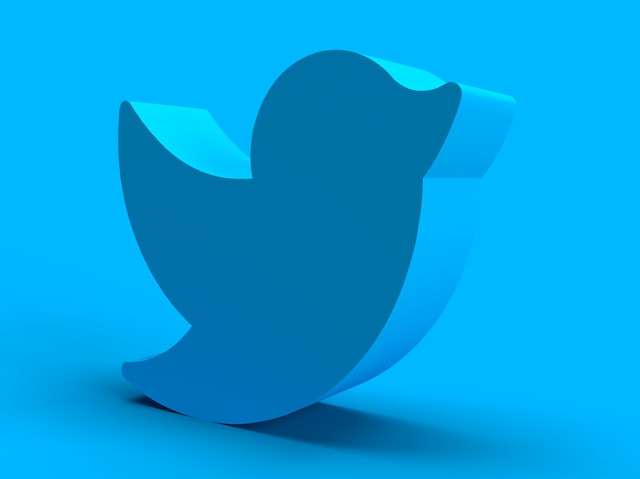 Online Brand Reputation Management: Topping the Social Charts
Online brand reputation management is one sure way to take control of your brand's narrative. Most brand owners subscribe to managing their brand's reputation online because of the global reach and access. A local brand can gain international popularity and audience by utilizing the internet. So this expands consumer reach while facilitating import and export trade.
Online brand management can aid the development of chain businesses and multinational corporations. Any business guru will envisage sales possibilities and accruing great profit through this medium. The internet has limitless borders, and that's how far your brand's image can travel.
People often assume that brand reputation management revolves solely around social platforms like Facebook, Instagram, Tiktok, Youtube, Threads, and Twitter. However, it's much more than that. The online aspect of reputation management involves various interactive mediums, such as brand websites, applications, and online stores.
Established brands like Coca-Cola, Apple, and Samsung leverage online mediums to sustain customer engagement and build retention. On the other hand, Online branding helps upcoming brands to build their fanbases, promote their services, and connect with people.
Building your brand's reputation online breaks the boundaries of space and time. Through online brand management, you can shape the trajectory of your brand's image while managing publicity. So people who want to put their brand in the spotlight should focus on managing their online reputations.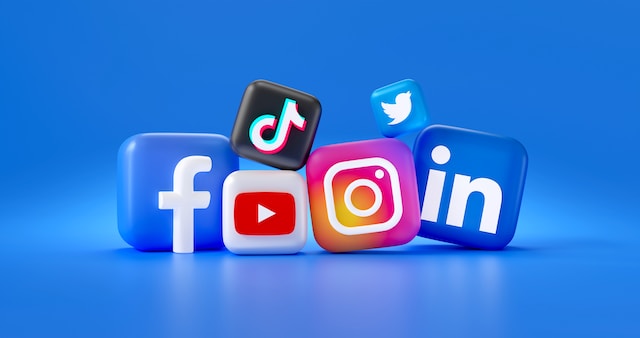 Brand Reputation Management Services: Getting Backup for Brand Optimization
Brand reputation management starts with creating an amazing perception of a business in the minds of consumers. Brands do this by merging themes, designs, logos, and vision statements. It aims at distinguishing a business and building a supportive client base. However, maintaining a perfect image and recognition doesn't end with branding. Hence, the need for brand reputation management.
Although business owners can handle branding, they may require assistance as reputation management isn't their primary focus. Additionally, reputation management involves dealing with the feelings and emotions of millions of people, which can be overwhelming. Luckily, businesses can employ various specialist brand reputation management services. If you're considering this, then go over the options below.
Brand Reputation Management Agencies: PR Aid for Top Dogs
When it becomes increasingly difficult to stay at the helm of affairs navigating your brand's image, PR agencies can help. These agencies are experts in handling distressing situations that could cause negative clamor around your brand. They can also help you secure a spot in interviews, conferences, and events to polish your brand's image.
With the help of such agencies, you can calm challenging problems before they reach the public. These services of brand reputation management agencies usually come at a fee that startups may be unable to afford. However, you'll get your money's worth. They'll leave no stone unturned in handling online review management, reputational risk, and organizational image.
Work with agencies whose humanitarian goals align with yours to promote brand positivity. Avoid agencies that prioritize money over consumer well-being. Examples of credible reputation management agencies include Channel V Media, 5W Public Relations, and Communications Strategy Group. There are various PR firms, so conduct proper research before contacting any.
Brand Reputation Manager: Brand Management Service for Startups
Brand reputation managers are individuals who offer consultancy and reputation management services to brands looking to harness customer satisfaction benefits. Employing a manager to handle branding activities and conduct online resource management is a better option for new companies.
Brand managers track consumers' perceptions, carry out sentiment analysis, analyze mentions, and respond to product reviews. They also handle a brand's socials and ensure its profile is in correspondence on all social media platforms.
You can employ a manager for your brand from the same location or elsewhere. Whatever your choice, be sure to investigate the reliability and skills of the brand reputation manager. Ask for recommendations if possible. This way, you'll be sure you're working with the best hand.
Tools for Brand Reputation Management: Social Listening Must-Haves
Brand reputation management tools are vital for business owners irrespective of size and branding strategy. These tools track online reviews, perform sentiment analysis, calculate NPS, analyze mentions, and monitor engagement. They can also follow up on relevant industry discussions and customers' public opinion.
Through its functions, brands can gain insight into areas where they need to improve and work on serving consumers better. Marketing teams can also use these tools to organize ads and email campaigns. The surest way to handle social listening is to get reputation management software.
Some offer free trials and usage with access to basic features. But subscribe to a paid plan to get the best of any brand reputation management tool. An active subscription will grant unlimited access to all the tool's features. Examples of brand management software tools are Reputation, Birdeye, Audiense, and Brand24.
Using social listening tools to create a seamless customer experience produces great results. However, you still need tools tailored specifically for the social media platforms where you are most active. With such tools, you can manage your content, filter your timeline, and delete posts that can damage your brand's reputation. The internet never forgets, so sometimes, you must erase traces of content that may not sit well with the public.
That is why we at TweetDelete have invented a simple, efficient web tool for managing, filtering, and deleting bulk Tweets. This app helps to load, import and delete tweets and archives in a few easy steps. Moreover, this web tool does not spread promotional content on your Timeline. Start filtering and cleaning your Twitter timeline today!
Bulk Delete Old Tweets
Sign Up Now