To build a sustainable presence and renown on social media, having a good number of followers is one of the prerequisites. But sometimes, having many followers is not enough, especially when it does not translate to high engagement. This factor comes into play on most platforms, including Twitter. For this reason, focusing on gathering active Twitter followers instead of obtaining a bunch of inactive ones is essential.
However, obtaining this crop of followers on Twitter can be tricky. People obtain followers on the platform in two basic ways. First, they gather audiences organically through regular content creation, engagement, and good practices that aid growth on the platform. But to cut the process, others buy followers from vendor websites online. Well, this guide discusses the processes involved in obtaining active Twitter followers.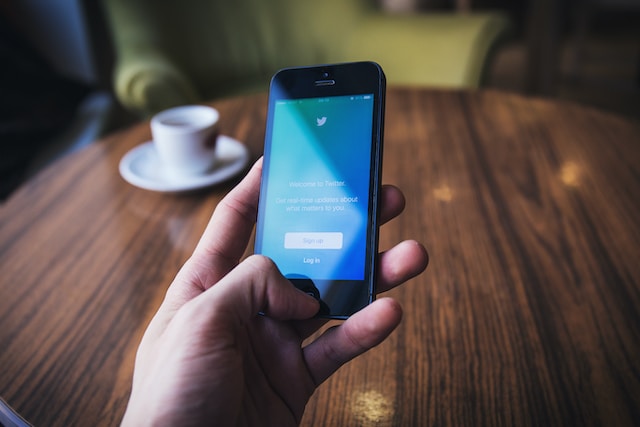 Why Are Twitter Followers Important? 4 Reasons To Have Active Twitter Followers
Followers are a big deal on social media platforms. The more followers someone has, the more influential people consider them to be. This assertion is true even on platforms like Twitter. But apart from having a high follower count just for the sake of it, what is its importance? Why are Twitter followers important? Here are four reasons why having active Twitter followers is crucial for your status on the site.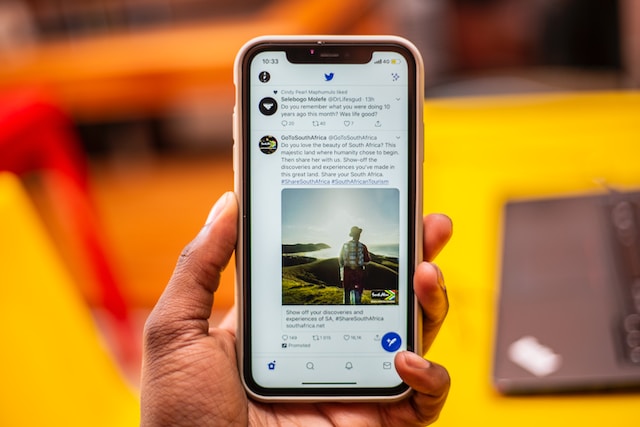 1. Active Twitter Followers Grow Your Brand Awareness
Having many active Twitter followers can dramatically grow your brand awareness. Apart from your widened reach, you will enjoy a higher ranking in in-app searches, with the platform prioritizing your content. Again, with a large active following, the amount of engagement you receive will sour, making your brand even more visible.
With regards to brand awareness, organically building genuine followers from scratch can transition your brand from known to popular. Many insist that gathering followers little by little is better for your brand than purchasing them. In addition, active followers are the key to maintaining a higher follower-to-engagement ratio on your account.
This high follower-to-engagement ratio contributes to maintaining the reputation of your brand. You should target their active counterparts instead of gathering a massive following but possessing limited engagements.
2. Active Twitter Followers Are the Key To Making Sales
Twitter has become an important location for brands to market their products and make sales. Now, the only way to optimize this platform for sales is to grow an audience that buys your products. This involves gathering real followers with genuine interests in your brand's products and services. You can only gain real followers if you target active Twitter followers.
Sales are the basic ingredient for making profits from marketing activities on the platform, including Twitter affiliate marketing. While going for active followers, you must align with the ones that gravitate toward your niche and interact with major names in your industry. This way, there are higher chances of converting followers and engagements into sales and eventual profits.
3. Active Twitter Followers Boost the Traffic on Your Website
For people who run brands, growing an audience of active Twitter users boosts website traffic. This is because while fake followers pump your follower count, only real people interact with themselves consistently in all aspects. Sure, people can use even fake followers to hike their engagements, but these cannot translate to website traffic or sales.
The math is simple; your website will enjoy more clicks when more people read your tweets and view your profile. In return, this will translate to greater lead generation and conversion. Active Twitter followers are the goldmines for maximizing any marketing plan or activity on the platform. In this case, your Twitter settings should publicize your website to optimize the traffic.
4. Followers Define Influence on Twitter
When someone amasses a large block of followers on social media, people are more willing to consider their stances. In these cases, others may be more open to listening to them. This premise is a large part of being a social media influencer, especially on largely text-based platforms like Twitter.
For one, active Twitter followers align with people they mostly agree with. These audiences tend to agree with such figures on many topics and ideas. Thus, it is always a factor in the consideration of influence.
How To Get More Active Followers on Twitter Organically: Building an Audience From Scratch
Obtaining followers on Twitter is one thing; obtaining active ones is another. Many people resort to purchasing followers when aiming to expand their reach on the platform. Although that works to a degree, it isn't sustainable. People take the easy route because getting active and genuine Twitter followers can be challenging, especially when pursuing organic growth. Nonetheless, here is how to get more active followers on Twitter.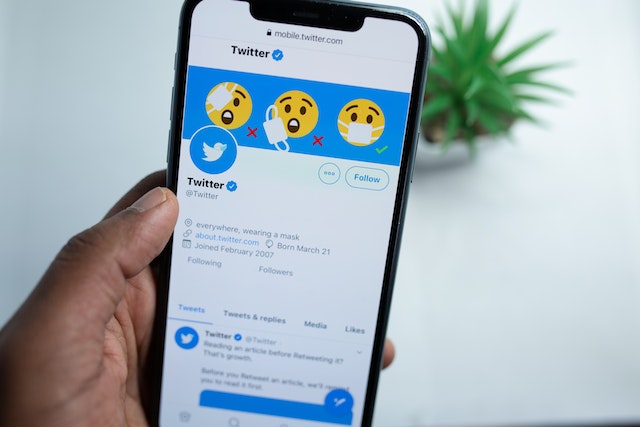 Share Useful and Relevant Content
Regularly sharing useful and relevant content is the major step towards attracting and retaining active Twitter followers organically. This content attracts active users because most people visit the platform to join conversations and enjoy interesting content. So, dishing content that appeals to users while adding value is a major move toward achieving your goal. Your content may center around current events, tutorials, marketing, or sales.
To maximize this strategy, you should employ Twitter analytics to understand the hot topics among your target audience. You can also check the trending topics on Twitter and hunt for popular keywords unique to your industry.
Visual Content Attracts Active Twitter Followers
Many Twitter users focus more on visual content while browsing the social media website. Well, tweets with visual content generally stand out, remaining obvious and gathering more attention. For this reason, including media attachments to your tweets is another way to draw people's interest to your Twitter profile.
Fortunately, the social platform allows users to post various media content, including videos, images, and GIFs. However, you must remain careful while utilizing media content to avoid making it work against you. For instance, you must consider certain rules while adding images to your Twitter posts.
Sharing Posts Consistently Helps With Getting Followers
Consistency is another key ingredient for gathering active Twitter followers. It is essential to maintain regularity in sharing tweets with your audience. Remember that your audience would look forward to seeing your points as you cement your online presence. Thus, you must remain in their feed constantly, maintaining your relevance.
A Twitter content-sharing schedule is an excellent way to start your consistency journey. This schedule lets you map your ideas, highlighting tweets during critical periods, events, and seasons. Content management tools like Hootsuite offers suitable options for creating schedules.
Attract Twitter Followers by Interacting With Others
Most social media users are open to making connections, meeting business partners, and making new friends. So, to attract active Twitter followers, you shouldn't stop posting tweets and content. It is advantageous to follow others in your industry, retweet others, and engage with big names in the online community.
Interacting with others boosts your engagement rate, prompting others to engage back. Again, you can roll with other influencers within your niche. This way, you can work together to expand your reach and build connections with newer audiences and followers.
Run a Follower Ad Campaign To Gain Active Twitter Followers
Apart from growing followers through everyday interactions, users can boost follower rates by running a followers campaign on Twitter. This Twitter ads campaign lets users promote their profiles to targeted audiences. Here, the social media company only charges the user when they receive a follow from the ads. Short campaigns alongside organic growth techniques are always preferable for the best results.
You must perform some trials and errors to get good results regarding obtaining active Twitter followers. However, your results will improve when you discover what works for you.
Can You Buy Active Twitter Followers? The Truth About Purchasing Followers on Twitter
Besides targeting followers organically, people often seek to purchase real Twitter followers from online merchants. This technique provides a quick way to boost your account without the stress of building it from scratch. However, many users are still skeptical about paying for followers, citing the popularity of bots that don't offer valid engagement. So, people often inquire if they can buy active Twitter followers.
Buying Twitter followers is a tricky endeavor. While it may dramatically increase your account's followers, the same may not occur for your engagement. This is a major feature on accounts that have purchased followers. The engagement-to-follower ratio on these kinds of accounts is almost always low.
However, the answer also depends on where you're buying your followers. Many sources peddle fake followers and bots that can push your followers over the roof. However, most of these accounts are not human-owned. So, their activity will be almost absent unless someone triggers it. The majority of followers people buy fall under this category.
That notwithstanding, users can still obtain valid followers from reliable sources. These sources offer followers comprising of authentic users, thus eliminating the possibility of bot activity and fake followers. Still, activity and engagements from your account may be minimal, despite obtaining seemingly active Twitter followers. Well, nothing beats organic growth when it comes to social media audiences. While you may achieve your goal, the difference would still be noticeable.
Where Can You Buy Real Active Twitter Followers? The Most Trusted Sites for Followers
There are tons of sites on the internet that offer active followers for Twitter users. While most do not provide genuine followers, others offer value for the money. Again, purchasing followers on these sites does not offer long-term gain. Also, it does not compare with building an audience from the ground up. Nonetheless, if you want to buy real active Twitter followers, these are the go-to sites.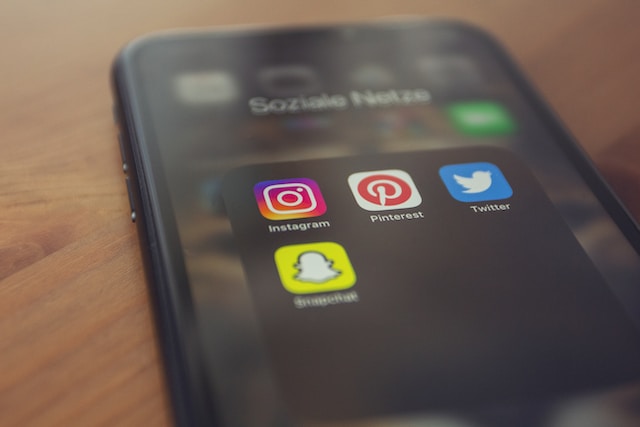 You Can Buy Active Twitter Followers From UseViral
UseViral is one of the most trusted sites for purchasing active Twitter followers. This website offers followers, retweets, and likes for Twitter accounts. It also offers similar services for multiple other social media platforms. The site possesses wide acclaim, having received features in several business magazines, including HuffPost and Forbes.
To purchase followers from this website:
First, visit the UseViral website on your personal computer's web browser.
From the homepage, click the "Get Started" option at the right end of the top menu. The website will bring you to a list containing many social media platforms.
Scroll down the list and click the "Get Started" button beside the Twitter logo. The site will take you to the "Twitter Promotion Service" page. You can buy targeted, regular, and female followers there.
Click any option, and the site will direct you to the next page.
On the next page, you'll choose the number of followers you want to buy from a drop-down menu. The least you can purchase is 50 followers, which costs $4.5.
Click the "BUY NOW" button, and the site will take you to the next page.
Enter your username and email, complete the checkout, and make payment to confirm the purchase.
Buying Followers From SidesMedia
SidesMedia offers an instant purchase of active Twitter followers. The site offers other Twitter items, including views, retweets, and likes. It works quite similarly to UseViral. To use it:
First, visit your browser's SidesMedia website and click "Get Started."
Scroll down and click the Twitter button; click the "Buy Twitter Followers" button from the next page. You can also purchase followers from a specific location.
Choose the number of Twitter followers to purchase from the next page and hit the "Buy Now" button.
Enter your Twitter account URL and email address from the following page and hit next.
Complete the checkout, pay, and receive the followers on your account.
Purchasing Followers From SocialPlug
SocialPlug is another top-rated service for buying active Twitter followers. The website offers services spanning several social media platforms besides offering followers. The website is generally easy-to-use, offers quick checkouts, and employs high-level suppliers.
To buy Twitter followers from the site:
Open the SocialPlug website on your browser and hover over the "Twitter" option from the website menu.
From the drop-down that appears, click the "Followers" option. The site will take you to another page.
Click the "Order Now" button, and the site will take you to the next page.
Choose the number of followers you want, and enter your Twitter profile link and email before completing the process.
Obtaining active followers on Twitter requires winning people over with your content and interactions. But sometimes, your content and interactions on the platform could be problematic. This is why removing old tweets, sometimes in bulk, can be necessary. Luckily, TweetDelete helps with that.
At TweetDelete, we've designed a simple web application that filters and deletes tweets in bulk. The app uploads and processes Twitter archives, performing highly-specific tweet deletion tasks. It is ideal because it does not share promotions on user profiles. Start filtering and cleaning your Twitter timeline today!
Bulk Delete Old Tweets
Sign Up Now