Twitter, now known as X, allows unlimited interaction and followership among users. Anyone can decide to engage any content and user they find interesting. While some followers will influence positively, others will do the opposite. Over time, a user gains both the good and bad eggs as followers. However, the platform provides a direct option to block Twitter users. This way, users can keep the bad eggs off their accounts.
Additionally, you can prevent certain words from appearing on your timeline too. This way, you can keep your beloved followers and ensure the unwanted content stays away. Getting words blocked on Twitter is also a straightforward alternative to filter your feed. But how do you go about blocking unwanted followers and words? Well, let's find out from this article.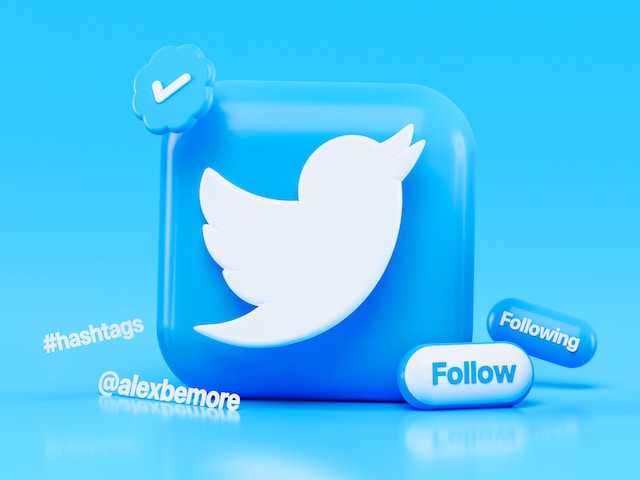 Rules About Twitter Block: Important Things To Know About the Feature
The block feature on the X aka Twitter platform is an extreme measure to prevent unwanted items. Fortunately, you can decide to use this feature for people and content. However, you must know the rules and outcomes of the Twitter block feature before using it.
Here are seven of them:
Here are seven of them:
Blocked accounts cannot follow and send direct messages to you; you also can't follow them.
Putting an account in your block list will automatically make you unfollow each other. If you unblock them, you will have to follow them again.
Blocked accounts don't get notified about the action. But they can see you blocked them if they visit your profile.
You will not get notified about blocked account tweets mentioning your account. This also applies to your non-followers who mention you in conversations started by a blocked account. However, you will get notified for mentions from your followers in conversations started by block accounts.
You can still see tweets from your followers mentioning an account you blocked.
Blocked users can't see your tweets from their accounts but can do so from third-party accounts.
Blocked accounts can still access and attach tweets directly mentioning them if they want to report your account.
The outline above analyzes the rules and outcomes of blocking someone. Although some months ago, everyone could see tweets without logging in. This allowed blocked accounts to see tweets without entering their account. Thankfully, the new policy prevents unregistered users from seeing anything without logging into their accounts. Let's proceed with the steps to block people on the platform.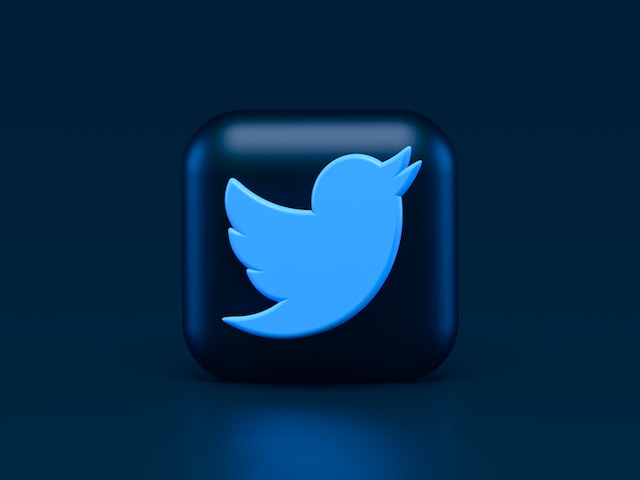 How to Block Someone on Twitter: Effective Methods to Ban Unwanted Accounts
Blocking unwanted accounts on the platform permanently keeps them off your profile and tweets. This action eliminates them from your followers list. They also can't follow you in the future unless you remove them from the block list. There are two ways to go about blocking someone on the platform. Each of these methods effectively explains how to block someone on Twitter aka X. But it is up to you to decide how to use the Twitter block feature.
How To Soft Block on Twitter aka X
The soft block method is a smart method to force people you know to unfollow you. This method prevents them from seeing your tweets, but they can visit your profile and see your tweets. They may think they unfollowed you due to a glitch and decide to refollow you. The soft block removes followers without looking like the bad guy. If this is your aim, then knowing how to soft block on Twitter is for you.
Here is how to do it in eight steps:
Enter your credentials to log into your account on a desktop web browser or X aka Twitter app.
Select the profile icon to see your details.
Select followers to see a list of people following you.
Browse through the list to locate and select the username of the unwanted user. This will automatically take you to the profile of the person.
Select the three-dots icon on the upper-right corner of the person's profile page.
Select the "Block" option from the context menu. You will see a pop-up message asking you to confirm your choice.
Select the red "Block" button to confirm. You will receive a notification that you have blocked the account.
Immediately, select the three-dots icon again and choose "Unblock" from the menu.
This action will automatically eject the person from your list of followers. It also allows you to block Twitter followers without losing access to their tweets. They won't even realize you blocked and unblocked them.
How to Hard Block on Twitter aka X
The hard block method is a more drastic and permanent way to restrict people. This method completely prevents them from seeing your tweets and following you again. The only solution is to unblock the person to allow them access to your account. The steps to hard block on Twitter are straightforward. You only have to retrace the above-outlined steps to block the person without unblocking them.
The person must follow you from a different account to keep seeing your account. Hard blocking is perfect for restricting users from posting sensitive content. Reporting content from them is an additional alternative if they keep following you with different accounts. Reporting possible violations of offensive content protects the public after you must have blocked the offender. If you want to be lenient on people, you can learn how to remove followers on Twitter.
How to Block Twitter Accounts From Tweets
The common way to restrict people is to locate their account on your followers list. However, you can block Twitter accounts through their tweets. This feature lets you keep your followers and non-followers off your posts. It also works as an option to keep people who post sensitive content off your feed.
To do this in three simple steps:
Whenever you see a tweet from an unwanted user, click the three-dot menu button above it.
Select the "Block" option from the drop-down menu.
Select "Block" again on a pop-up message asking you to confirm your selection.
This will automatically block the user from seeing your posts. You will also stop seeing tweets from them on your feed.
How to Mass Block on Twitter aka X
Sometimes, you may want to block multiple accounts from your followers list. Well, there is no default button to achieve this at once. You must repeat the process on each account. Thankfully, there are third-party tools to help you mass block on Twitter. Circleboom Twitter management tool is your solution to block Twitter followers automatically at once. This tool is straightforward to use and performs other social media management functions.
Here is how to use it in nine easy steps:
Open your X, formerly Twitter, account on a desktop web browser.
Go to the Circleboom website on another tab.
Authenticate your account to give it access and let Circleboom sync with it.
On the dashboard, click on the Twitter icon on the left menu.
Click the search menu button to see a drop-down menu.
Click on the "All My Followers" option.
Browse your followers list and click "Visit" beside each account you want to block.
Click the three-dot icon on the small window pop-up.
Select the "Block" option.
You have automatically used this tool to access your followers list and ban accounts. You can also use its smart search feature to filter and locate unwanted accounts.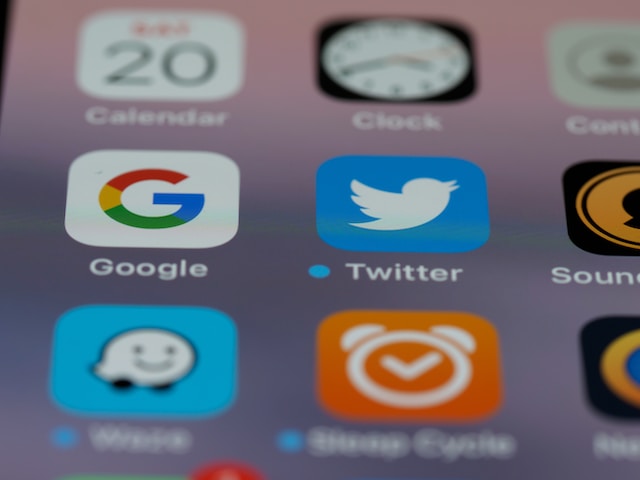 What Is the Twitter Block List? Definition and Ways To Manage It
A Twitter block list contains the usernames of every blocked user on your account. This list makes locating and editing people from your blocked option easier. You can also use it to find their username if you forget it. Fortunately, this list is accessible on all devices, so you have no problem managing it.
How To See Blocked People on Twitter aka X
Blocking people doesn't stop you from seeing them. There are still steps that help you know how to see blocked people on Twitter, now known as X.
Here's how to do it in four easy steps:
On a desktop, click the "More" option on the left sidebar. Tap the profile icon in the top-left corner if you use the mobile app.
Select the arrow beside the "Settings and Support" option on the menu. Then, select "Settings and Privacy from the option."
Select "Privacy and Safety" from the next menu.
Choose "Mute and Block" from the list of options, then select "Blocked accounts."
You will see a list of all your blocked accounts on the next page. The list will keep increasing as you block Twitter users.
How To Manage the Twitter Block List
Seeing your blocked list isn't all you can do with the abovementioned steps. The platform also provides easy steps to manage the block list. You only have to select the block button beside each account you want to unblock. In addition, Twitter also offers the autoblock feature to ban people for a few days and manage them.
Putting your account in safety mode will automatically block Twitter users who post unwanted content. You can always access your Twitter block list to manage the people added by the algorithm. This feature makes it easy to ban people without much stress.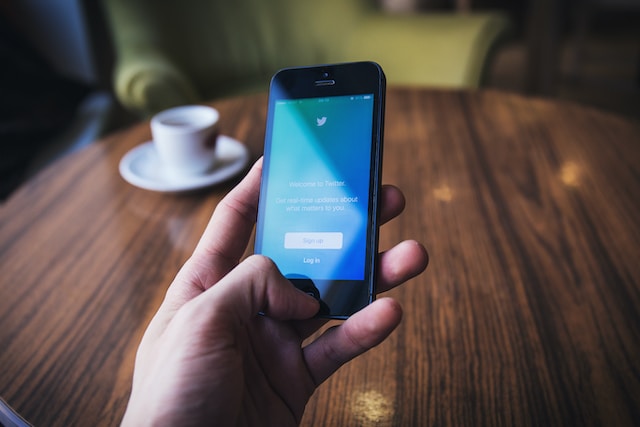 How To See Who Blocked You on Twitter: Viewing Where You Got Banned
You don't get a notification to alert you if someone blocks you. Therefore, you may be wondering how to see who blocked you on Twitter. Well, there is no standard method to know this. The only method is to go to their profile when you notice you no longer see their tweets. Luckily, you can use the search feature to find their profile.
When you access their profile, you will see a message that they blocked you. You can't do anything to unblock yourself unless the person does. However, there are other things you can know about being blocked. You can repeat this action whenever you think you got blocked on Twitter or X.
How to Block Twitter aka X Posts: Using the Advanced Muting Feature
Everyone who sees your tweets can reply, like, or retweet them. It doesn't matter if they are your original posts; they are available to the public. However, you can change this by adjusting your privacy settings. At the same time, you can see everything other users post. However, some of these posts may not be to your liking. Therefore, you can use Twitter's advanced muting options to ban certain words and hashtags.
How to Block Words on Twitter or X
Tweets can contain words you don't like or words that trigger you. You can't tell the owners not to use them for content creation. But you can mute them to keep them off your feed. Silencing these words will keep content muted until you unmute them. It will also save you the stress of blocking everyone, especially if it is a trending word.
Here's how to use this feature in nine steps:
Log into your account on any device.
Navigate to the "Privacy and Safety" tab under "Settings and Privacy."
Select the "Mute and Block" option.
Select "Muted Words" and click the "+" or "Add" button to add unwanted words.
Enter the words you'd like to mute one at a time.
Select if you want to mute it from your home timeline or notifications.
Specify if it is from anyone on the platform or only unfollowed accounts.
Adjust the settings for the mute period between forever, 30 days, 7 days, and 24 hours.
Tap "Save" in the top right corner to confirm the action.
This will automatically keep these words blocked on Twitter for as long as you want. The default duration is usually forever, but you can adjust it. It performs other functions besides these steps to learn how to block words on Twitter. In addition, you can learn how to delete someone else's tweets to remove them from your timeline.
How to Block Hashtags on Twitter or X
In case you are wondering how to block hashtags on Twitter or X to silence trends, muting them works. Hashtags are also part of the advanced muting options provided on the platform. Therefore, muting words will also mute their hashtags. For example, muting the word "Kraken" will also mute "#Kraken" from your timeline and notifications. You can enter the words without the hashtag sign when muting it.
The mute feature will still work on the hashtags you don't want. You can keep the hashtag blocked on Twitter as long as you want using the same steps. You might also have an interest in learning how to delete Twitter as an absolute alternative. Blocking unwanted accounts and items on the platform helps to filter your timeline. However, your tweets can still attract unwanted audiences. This is why it is essential to delete tweets that may attract them. Sorting through your multiple posts can be stressful.
But at TweetDelete, we have designed an easy-to-use and highly efficient web application to filter and delete bulk tweets. This web-based app loads, imports, and deletes tweets and archives effortlessly. In addition, the TweetDelete tool doesn't spread promotional content on your timeline. So, start filtering and cleaning your X, formerly Twitter, timeline today!
Bulk Delete Old Tweets
Sign Up Now