Twitter's popularity has continued to grow over the years. However, many users continue exiting the platform for several reasons, including the recent takeover. On the other hand, other users have sought to take a temporary break from the platform. These scenarios have raised the question of how to delete Twitter accounts.
Many users consider this social media platform to be easy to use. Some may even be well-versed in deleting accounts from the internet. Nonetheless, many are still unsure about the steps for Twitter account deletion. So, here is all you should know about how to delete Twitter accounts.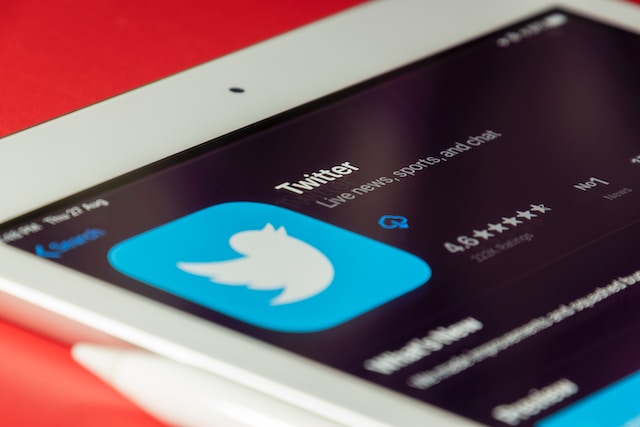 How To Delete Twitter Accounts Permanently
While others would prefer to save their data while deleting their Twitter accounts, others go for the clean sweep. So, if you're wondering how to delete Twitter accounts permanently, it takes a few steps. You would have to deactivate your account to delete it. Deactivation instantaneously removes your account from the platform. This includes your tweets and media. However, complete deletion only occurs 30 days after deactivating the account. So, here's how to delete Twitter accounts.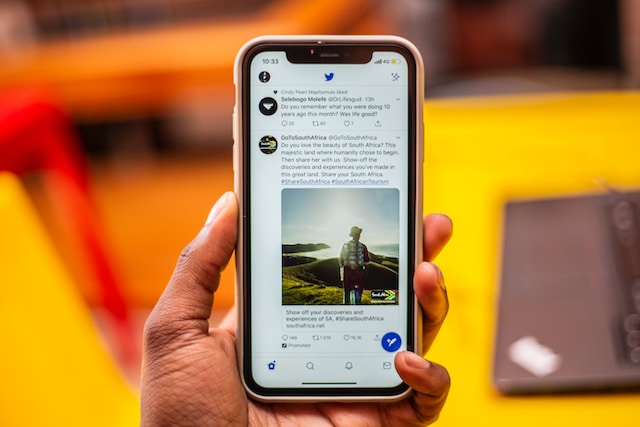 Deactivating Your Twitter Account
Like other mainstream social media platforms, you must deactivate your Twitter account before permanently deleting it. To perform this action, click on the 'More' option on the left side of your screen. Next, click 'Settings and Privacy' before clicking on 'Your Account.' You'll then see the option to deactivate your account.
You can still reactivate your Twitter account after 12 months or 30 days. However, if you do not pick one of these options, the system will delete your account after 30 days. Therefore, there is a 30-day window to reclaim your Twitter account after deactivation.
Before deleting your Twitter account, you can save the essential data stored on the platform over time. Twitter allows users to download their data, such as tweets, messages, and media files. So if you're wondering how to delete Twitter accounts without losing your data, here's how to save it.
Go to 'Settings and Privacy.'
Go to 'Data and Permissions' and click 'Your Twitter Data.'
Input your password before confirming.
Tap on 'Request Archive.' You can also request Periscope data if you have a Periscope account.
Twitter notifies you as soon as your data is ready. Then, you can go to 'Your Twitter Data' and download the archive.
What Happens When I Delete My Twitter Account?
After deleting your account, your profile and username disappear from the Twitter website and mobile apps. However, third-party applications with permission to access your account can still be able to reactivate your account. Therefore, you should cancel access from third parties before attempting to deactivate your account.
Despite deleting your account, your tweets and profile can still appear in search engine results. Although these results appear in searches, the links lead to error pages. This happens until the search engine recrawls these pages. However, you need to know how to delete Twitter accounts. Also, you would have to request the removal of those pages from google if you want them out.
Internet archives also hold some old tweets, which you can also view. For instance, the library of congress had been archiving every tweet until 2017, when it stopped. Another service, Wayback Machine, also saves tweets. However, the owners had relayed that the service archived only a percentage of the tweets from select individuals.
How To Delete Twitter Accounts Without Password
Many users try to delete their Twitter accounts despite losing their passwords. Instead of keeping the accounts dormant, these tweeps delete them after all. On the other hand, folks may try to delete accounts with forgotten passwords still logged into their devices. You can still find your old profiles even if you've lost all the information. So, if you're wondering how to delete Twitter accounts without a password, here is how.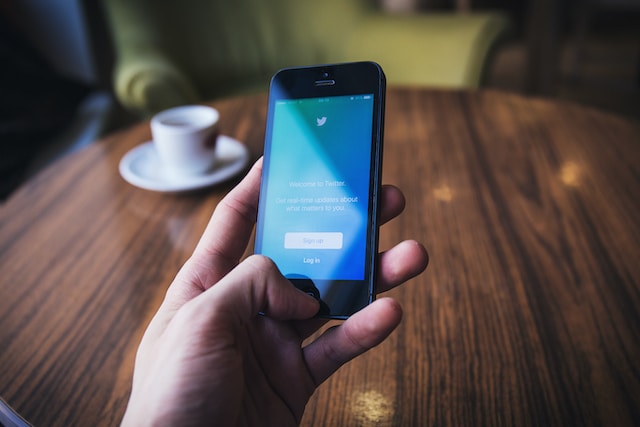 How to Reset Twitter Passwords on Lost Accounts
If you're wondering about how to delete Twitter accounts without a password, you should first try to regain access. Visit the Twitter password reset page using your web browser. This feature could allow you back in, even if you cannot access the email or phone number linked to the account.
Next, search for the account's phone number, email address, or username. Any one of this information works just fine. It's an advantage if you can access the phone number or email you added to the account. This way, you can easily request and have the recovery code sent to any of them. Now, you must open the mail or text message from Twitter to get the recovery code. Next, input the code in the field provided. From here, you can reset your password before deleting your account.
The password reset page offers another option for users who do not have access to their emails and phone numbers. If that is the case, click the 'Do not have access to these?' button at the bottom right corner of the page. This then takes you to a form that allows you to recover the password.
From the first drop-down menu on the form, select 'I'd like to deactivate or close my account.' Then, select the reason for deactivating your account from the following drop-down menu. Here, pick 'I don't have access to the email address or mobile phone number associated with my account.' Other options will also appear, like those allowing you to deactivate accounts of incapacitated or deceased persons.
What Information Is Required To Delete Lost Twitter Account?
Twitter then requests additional information, such as an ID copy, a death certificate, or any other useful proof. Next, fill out the deletion request form and choose if you're deactivating a company or personal account. Input a new email address and describe your situation in the space provided before submitting the form.
If the system requires extra information, it will make a request via email. Also, Twitter will provide the needed steps to complete this process. This is done as soon as you've proven ownership of the account or the authority to deactivate it. When the process is complete, you will have to reset your password and sign in on any device. From here, you can delete Twitter accounts using the regular procedure.
How To Delete Twitter Accounts on Phones
A mobile phone lets users to access Twitter from the application or their browsers. For people using Twitter from their Android or iOS devices, it is more appropriate to use their phones when they must delete their accounts. So, if you're concerned about how to delete Twitter accounts on phones, here's how you can do this.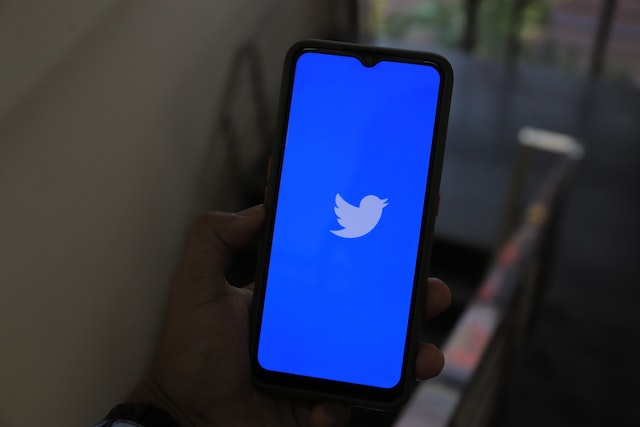 How To Delete Twitter Accounts on My Android Device
Android phones are arguably the most popular Twitter-compatible devices. These devices allow quick and convenient access to this social media platform. You could whip out your Android phone anywhere and send a tweet or direct message. So, it's only fair that you know how to delete Twitter accounts using this phone.
Completing this action on your phone isn't exactly different from doing it on any other device. However, there are a few disparities between deleting this social media account on Android and other mobile devices.
To delete Twitter accounts on your Android phone:
Tap on your profile photo or menu icon in the upper left corner of your screen. Then tap on 'Settings and Privacy' from the drop-down menu that appears.
Tap on 'Your Account.'
When you scroll down, you'll see the 'Deactivate Account' option; tap on it.
After reviewing the information on the page, scroll downwards and hit the 'Deactivate' button.
Next, confirm your account password to ensure completion.
The application will ask for another confirmation of account deletion before deactivating your account.
Twitter then deletes your account after 30 days.
How To Delete Twitter Accounts on My iOS Device
There are a lot of similarities between deleting Twitter accounts on Android and iOS devices. These application versions are similar and easy to use if you can correctly follow the prompts. To delete Twitter accounts on your iOS devices, you should:
Log your account into the Twitter app and tap on your profile icon in the upper right corner of the screen.
Pick 'Settings and Privacy.'
Choose 'Your Account.'
Scroll down and tap on 'Deactivate Your Account.'
Another page will appear, describing what happens when you deactivate your account. Go through it and then hit the 'Deactivate' button.
Another page will appear, asking you to enter your Twitter password.
The process is complete as soon as you confirm your password.
Your account disappears after 30 days.
How To Delete Twitter Accounts on Computers
On your computer, you can deactivate your Twitter account from a browser or the Twitter application. The browser option is more popular among its users because of its advantages. For one, a computer provides a broader screen to access the features. Therefore, some users opt to perform this action on their computers. So, many people wonder about how to delete Twitter accounts on computers.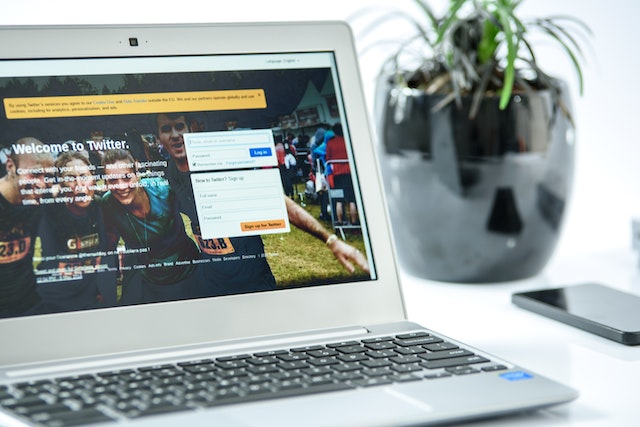 To delete a Twitter account on your computer, open the Twitter website on your browser. You can also install the Twitter application on your Windows or Mac device. Next, log in to your Twitter account on the device.
Select 'More' on the left menu of your Home Screen. Then click on 'Settings and Privacy' before going to the account section from the options available. Next, click 'Deactivate Account,' and your computer will take you to the deactivation screen.
Select one reactivation period, which is usually 12 months or 30 days. Then click on 'Deactivate.' You'll receive a prompt to input your password and confirm your deactivation request.
After your selected 12 months or 30 days, the system automatically deletes your account. However, third-party devices could also trigger reactivation within this period. Therefore, ensure to rescind third-party access before deactivating your account to prevent occurrences like this. If you understand how to delete Twitter accounts, you can complete the action on any device.
At TweetDelete, we've created a simple, web-based tool with a design that helps to filter and delete bulk tweets easily. This tool also allows users to load and import tweets and entire archives, filter these tweets and archives and delete them with a single click. TweetDelete organizes your tweets without spamming your timeline. Start filtering and cleaning your Twitter timeline today!
Bulk Delete Old Tweets
Sign Up Now