Unfortunately, a lot of Twitter users send out abusive tweets every day. Many tweets may need to be revised with you as you go through your Twitter feeds. Other times, some tweets may not align with your ideas. This is commonplace because Twitter contains users from different backgrounds who also have different ideologies. For this reason, many users may have wondered how to delete someone else's tweet.
Like all other social media platforms, Twitter only lets you take control of your account. So, while you may not be a fan of some tweets, you cannot delete them with access to the account. However, there are several practical alternatives if you're thinking about deleting someone else's tweet. This guide addresses all of them.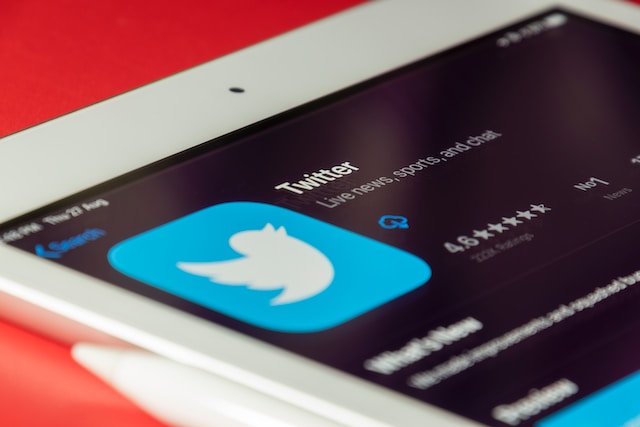 Alternatives on How To Delete Someone Else's Tweet
Although Twitter does not allow users to remove other users' tweets, alternative ways exist to deal with specific tweets. There are several alternatives to how to delete someone else's tweet. First, if a tweet is abusive or violates Twitter policy, you could report it. Also, you could mute or block the user who made such tweets to avoid seeing more in the future. So, instead of focusing on how to delete someone else's tweet, you should do what you can.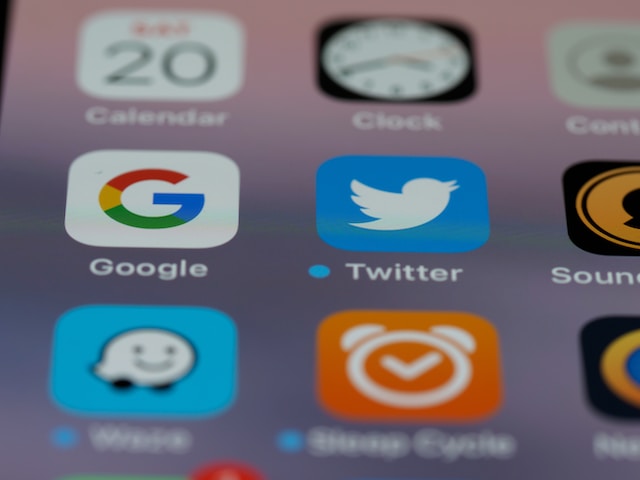 How To Delete Someone Else's Tweet by Reporting It to Twitter Support
You can report tweets that violate Twitter rules and policies. These violations include posts containing harmful content, spam content, impersonations, and trademark and copyright violations. After a report, Twitter support does their reviews and gets a verdict. If the tweet violates policy, they remove it from the platform. Otherwise, the tweet remains. This is an excellent first choice if you're thinking about how to delete someone else's tweet.
To report a tweet, visit the tweet of interest and tap the three dots at the top right corner. Select "Report Tweet" from the options on the page and start your report. Twitter will ask for specifics, including the people the report is for. Next, you must choose the type of violation the tweet falls under. Then, you must choose the particular action, confirm, and complete your report.
Twitter may or may not get back to you on the issue. Nonetheless, the following review will determine that particular tweet's fate. Remember that Twitter will not automatically remove a tweet because of a report. However, the platform removes the tweet from your view, replacing it with a notice of your report. You can still choose to view it if you want.How To Hide Someone Else's Tweet by Muting Their Account
This should be the following action if Twitter support finds no fault with the tweet you reported. Muting Twitter users let you get them off your feeds without blocking them. Although this does not necessarily remove those specific tweets from the platform, it takes them from your view. So, it is an excellent alternative to how to delete someone else's tweet.
To mute another user, click on their profile icon from their tweet to visit their profile. Next, tap on the three dots icon on the top right corner of the screen. A list of options will appear; click on the fifth option permitting you to "Mute user." Twitter will ask for confirmation before performing the instruction.
How To Hide Someone Else's Tweet by Blocking Them
Blocking a Twitter user is the ultimate action if you do not align with their tweets. This action removes them from your Twitter space and eliminates all possibilities of an interchange between you. Rather than stressing about how to delete someone else's tweet, this is a good option.
To block a Twitter account, visit their profile from the tweet of interest or search and go to their profile. Next, tap the three dots on the top right corner of their profile, and several options will appear. Click on the second to last option that says "Block user." The system will ask you to confirm your choice and complete the action.
How To Find Deleted Tweets From Someone Else
People delete many tweets daily, given the limited nature of Twitter's tweet editing feature. So, what happens when you want to recover someone else's tweets? Apart from trying to find out how to delete someone else's tweet, this is also helpful. Although you cannot recover deleted tweets, you can still view them. So, if you're concerned about how to find deleted tweets from someone else, there are several ways to achieve this.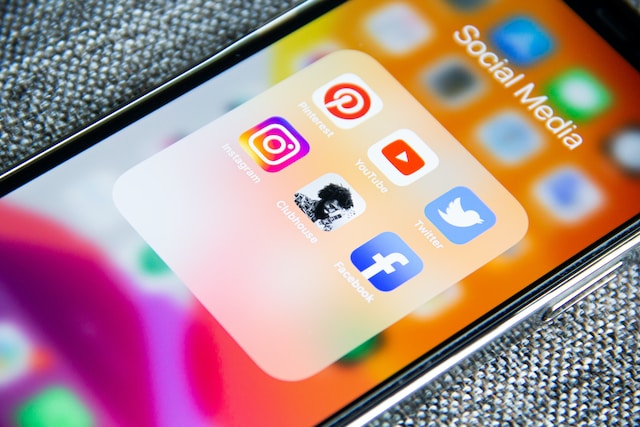 Browse the Google Cache To Find Someone Else's Deleted Tweets
Browsers and applications cache specific data to help their pages load faster. Surprisingly, Google does the same thing. As you scroll down your Google search results, you will notice that some elements carry tiny downward arrows. Clicking these tiny arrows would let you view the site's cached version. This version would allow you to view even deleted tweets from prominent accounts.
The tweet may still be in the cache if the user deleted it recently. However, Google would cache only famous accounts. Run a Google search of their Twitter handles to view someone's deleted tweets. Ensure to add the word "Twitter" to the search parameters. Their newer tweets will appear on the search results page. Next, click on a tiny downward arrow just by the side of a result and click "Cached."
Immediately, Google's cached copy of that tweet will appear. Its publishing time and date will also appear. Remember that this technique only works for recently deleted tweets; another cache data can wipe out this version. You can take a screenshot for reference. Although this activity does not concern how to delete someone else's tweet, it is still essential.
Find Someone's Deleted Tweets by Googling the Tweet
In most instances, when you search for someone's deleted tweets, that person is a celebrity. So, other users are probably also searching for that deleted tweet. If it is a celebrity, they may have several fan eyes on them. Thus, you may find a screenshot of the tweet you're looking for with a single Google search.
In some cases, several enthusiastic followers reshare shots of these tweets on Twitter after the tweep has deleted them. There is also a dedicated website to save deleted tweets from politicians and public figures. This website covers their most controversial statements, which the users often delete.
Get Someone's Deleted Tweets Using the Wayback Machine
Sometimes, the tweet you're searching for may be too old to appear in Google cache. Also, you may need help finding copies or screenshots of the tweets. But there is another way. The Wayback Machine, also famous as the Internet Time Machine, archives public Internet pages for future reference.
This Internet Archive carries copies of every public webpage saved at specific periods. It allows people to run time back and view websites as they were, including Twitter accounts of public figures. To use this application, open it and input the link to the profile you want to view deleted tweets. Next, click "Browser History," You will see a calendar containing dates at which the machine archived the account.
Place your cursor over a specific date to view all saved pages for that day. You will also see the exact time the machine saved the pages. Clicking on a page opens the exact page as it was, enabling you to perform allowed actions. This activity does not directly relate to how to delete someone else's tweet, but its importance remains.
How To Delete Someone Else's Tweet Reply
We have all gotten unsavory replies to our tweets. Also of Twitter users have also made inquiries about how to delete someone else's tweet reply. The frustration comes when you realize you cannot delete another tweep's reply to your tweet. This feature has reduced users' control over what happens in their space. That notwithstanding, Twitter has added some features to help deal with such situations.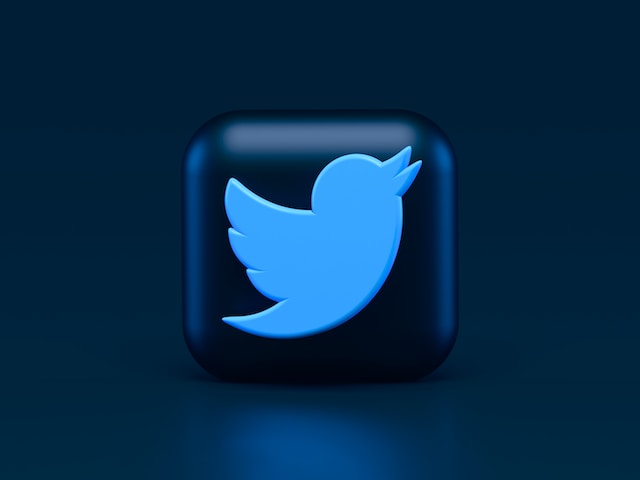 How To Remove Someone Else's Tweet Reply by Hiding It
Twitter gives users some control by allowing them to push unwanted tweet replies away from sight. However, this action does not entirely delete a reply. Instead, it pushes the offending comment off so that someone scrolling through your tweet cannot instantly view it. If you're okay with this alternative to deleting someone else's tweet reply, here's how to use it.
First, open Twitter and visit the tweet carrying the offending reply. Move to the reply and tap the three dots icon by its right. This action will open a menu containing several options. From these options, tap "Hide reply." If you're hiding a reply for the first time, a pop-up will appear explaining what it entails. In that pop-up, you'll see a like providing more information about hiding replies.
Hidden replies do not appear with other replies to your tweet. Instead, you can find them on a separate page. So, all users looking to view them can, but they'll have to go with an extra click.
How To Delete Someone Else's Tweet Reply by Reporting It
If someone's reply to your tweet violates Twitter policy, you can facilitate its removal by reporting it. To do this, tap the three-dot icon in the reply's top right corner. Tap on "Report Tweet" from the options that appear. Next, follow the prompts, select your reasons, and complete the process.
Wait for Twitter support to review the tweet reply and decide on an action. Of course, Twitter will remove the tweet if it violates its rules and policy. However, they will not act if they see no violation. This entire process may take quite a while. Also, Twitter may choose to get back to you, or you may receive no feedback. This is the only valid course of action for users figuring out how to delete someone else's tweet reply.
At TweetDelete, we have created a useful web-based application for filtering and removing bulk tweets. This tool helps to process, filter and delete tweets with ease. Ultimately, the app cleans your timeline without using it for promotions. Start filtering and cleaning your Twitter timeline today!
Bulk Delete Old Tweets
Sign Up Now