Like any other user, you're prone to making blunders when sharing tweets. These include occasional misrepresentations regarding specific topics or outrightly offensive tweets that may damage your brand. While these posts sometimes stay up without a fuss, they can always resurface. Tweets resurfacing is almost always not a good sign because some trigger waves of backlash. Because of this, there is sometimes the need to delete multiple tweets.
While X, the site previously known as Twitter, only allows users to delete tweets one after the other, clearing your profile could involve removing bulk tweets. Also, because the social media platform does not have a provision for this activity, people fall back to third-party applications. Well, several third-party apps for erasing multiple posts exist. So, this article provides a guide on how to delete multiple tweets, mentioning all the helpful tools.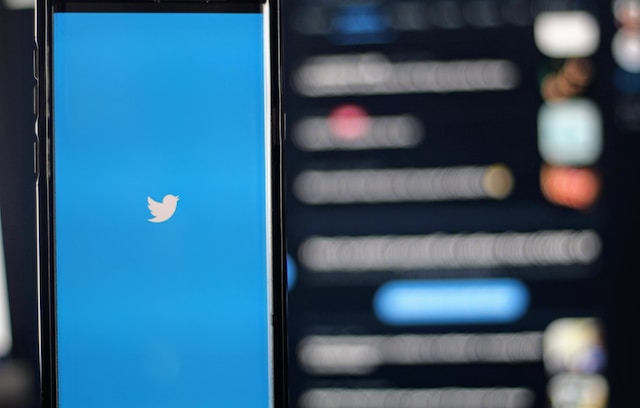 How To Delete Multiple Tweets at Once: Removing Bulk Posts From Your Account
There are several third-party web services for deleting huge numbers of tweets. While most of these services require accounts with premium features to function, others offer their services for free. Nonetheless, all these services answer questions about how to delete multiple tweets at once.
How To Delete Multiple Tweets With TweetDeleter
TweetDeleter is a useful website for people intent on putting their X or Twitter accounts in order. It lets users quickly delete multiple tweets, instantly cleaning up their profiles. The website offers several functionalities that are advantageous to users. Besides saving time with the bulk deleting feature, it possesses an efficient search function that effectively draws results.
It also allows users to delete tweets in specific categories. For instance, you can remove tweets with profanities, a type of tweet, and tweets you published within a specific period. You can also delete tweets you shared at a specific time of day and those with specific media attachments.
Here are five steps to delete unwanted tweets in bulk with TweetDeleter:
First, launch a browser, preferably Google Chrome, on your web browser and open the TweetDeleter website.
Tap the blue "Sign-In With Twitter" button at the center of the screen, and log in with your Twitter credentials.
After logging in, the website will direct you to your dashboard. Here, you'll see all the actions the website supports.
If there are more than 3200 tweets you need to work with, you must upload your Twitter archive. However, if you have less, you do not have to. So, choose "Upload archive" from the menu to complete the action.
Filter your tweets by type, date, time, and media before hitting the delete button to complete the process.
To remove multiple tweets on TweetDeleter, you must subscribe to the advanced plan, which costs $4.99 monthly. The website also allows users to delete all their tweets by clicking the "Delete all" option on the dashboard. If you're considering how to delete multiple tweets, TweetDeleter should be on your list.
How To Delete Multiple Tweets With TweetEraser
TweetEraser is another web service that lets people clean their X or Twitter profiles by deleting tweets in bulk. This website possesses several optimized features that support swift tweet deletion. For instance, its advanced filtering feature supports effective searches, which help users pick out the tweets they wish to delete. Again, this web tool requires that users upload their Twitter archives to access their full data before they can delete multiple tweets.
Well, here are five steps to erase bulk tweets with the website:
Launch a web browser on your computer and open the TweetEraser website on a fresh tab.
Click the "Sign in with Twitter button" on the homepage and log into the app with your Twitter account.
Choose a subscription plan depending on the number of tweets you wish to delete. The Beginner plan, which costs $2.91, supports deleting up to 500 tweets. On the other hand, the $3.66 Expert plan allows users to remove up to 3200 tweets monthly.
Next, set up your account with the advanced filtering features available.
Choose the posts you wish to erase, initiate deletion, and watch the website run its work.
Apart from allowing users to delete multiple tweets, TweetEraser supports automatic tasks. Here, the website allows users to imitate automatic tweet deletion tasks that run in the background in specific situations.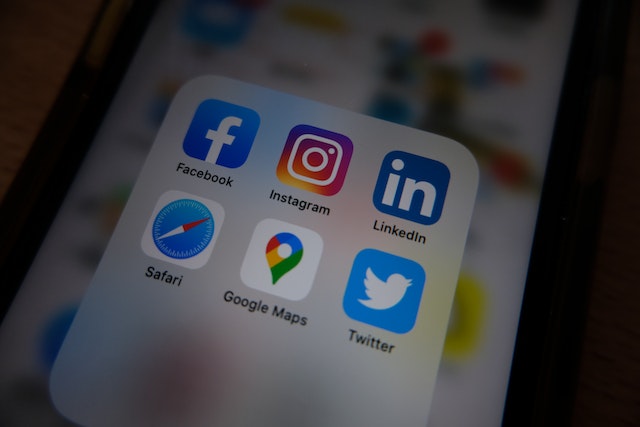 Delete Multiple Tweets App: Applications for Removing Bulk Posts
While several web services assist in deleting bulk tweets, many applications offer the same deal. Most of these applications have mobile and desktop versions, and they optimize convenience when erasing tweets. While the Twitter Archive Eraser is the most prominent delete multiple tweets app on a desktop, Circleboom works better on mobile.
Deleting Multiple Tweets With the Twitter Archive Eraser
The Twitter Archive Eraser is a desktop application that lets users delete multiple tweets from their archives. This app, available on Windows and Mac computers, gives users full control of their tweet deletion activity. It is one of the few apps that support removing thousands of tweets without limits. Once installed, the app runs locally on your computer, protecting your data and beating the possibility of data breaches.
Here are five steps to delete tweets with this computer app:
First, visit the Twitter Archive Eraser website, download, and install the app to your computer.
Launch the app and log in with your Twitter account. Logging into your account allows the app to access and implement deletions.
Next, hit the "Delete Tweets" option. You'll see another option to load your Twitter archive to the app. Download your Twitter archive file from the platform and upload it.
From there, the app will process the archive and display a date list immediately. The app groups these dates by months and years.
Choose the months you wish to delete tweets and click "Next."
The app will open a new window listing all the tweets you posted within the months you chose. Here, you can uncheck the tweets you intend to preserve. You can also search and filter tweets by keywords, mentions, retweets, tweet ID, and other parameters.
After choosing the tweets you wish to remove, click the blue "Delete Selected Tweets" button at the bottom of the screen.
Immediately, the archive eraser will begin deleting your tweets. The app requires subscriptions that begin at the $19 Basic Plan, allowing users to delete up to 2,000 weekly tweets. The $59 Unlimited plan permits unlimited tweet deletion.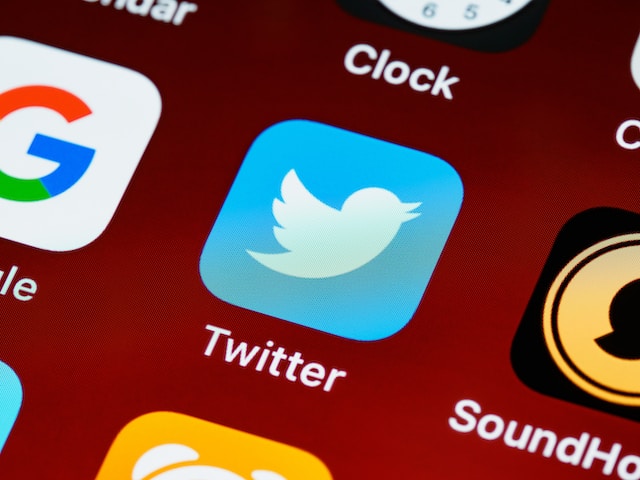 Deleting Multiple Tweets With the Circleboom App on iOS Devices
Apart from its website Circleboom offers tweet-deletion services on its iOS-compatible mobile application. While users can also manipulate the third-party service on its website on web browsers, the mobile app offers more convenience. The Circleboom iOS application permits users to delete multiple tweets, employing different parameters to filter posts before removal.
Here are six steps for removing bulk tweets with this mobile application:
First, install Circleboom on your device from the Apple App Store.
Launch the app on your mobile phone, create a Circleboom account, and log in.
When you've logged in, link your Twitter account to the application. From there, tap on the "My Tweets" tab, and choose "Delete Tweets" to proceed.
The mobile app will list all your tweets on the next page, allowing you to remove them individually.
Also, you can filter tweets by name, retweet count, screen name, favorite count, and keywords. Afterward, the app will let you select and delete items from the results.
While the app lets users filter tweets before deleting them, it also supports entire archive deletion. In addition, Circleboom only lets users manipulate their last 3200 tweets per the Twitter API limits. However, uploading your archive provides authorization to the application, permitting deletion beyond that limit. This third-party service offers plans ranging from the $17 Pro plan to the $95 Business plan per month.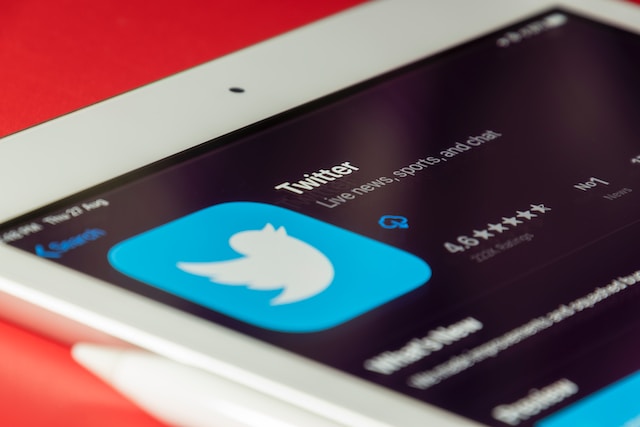 How To Delete Multiple Tweets Free of Charge: Clearing Tweets Without a Subscription
While many applications that support bulk tweet deletion are not free, most offer free tiers with specific limits. Although these free tiers may not offer the complete services you need, you can always make do. Users can also delete tweets singly if they can muster the focus and energy. Users looking to delete multiple tweets free of charge can employ some helpful techniques.
How To Delete Multiple Tweets One After the Other From Twitter
Consider deleting your tweets singly if you do not fancy purchasing a subscription plan from a third-party service. This means you'll have to delete multiple tweets one by one. While this could be a lot of work, it is a feasible option for users with minimal tweets on their profiles. This would involve scrolling down your profile and deleting your erring tweets the usual way.
Here are five steps for completing this action on both mobile and web versions of the platform:
Launch the X app on your mobile device or load the website on a browser.
Log into your account with your correct X (Twitter) credentials. The app will place you on your homepage.
Click the profile option from the homepage to navigate to your Twitter profile.
Pick a tweet you wish to delete and open the three-dot menu.
Click the "Delete Tweet" option from the three-dot menu and confirm your choice. The social media platform will immediately remove the tweet from all locations.
To delete multiple tweets, you'll have to repeat this process one after the other on all the posts of interest. Again, this technique could be quite demanding when working with many tweets.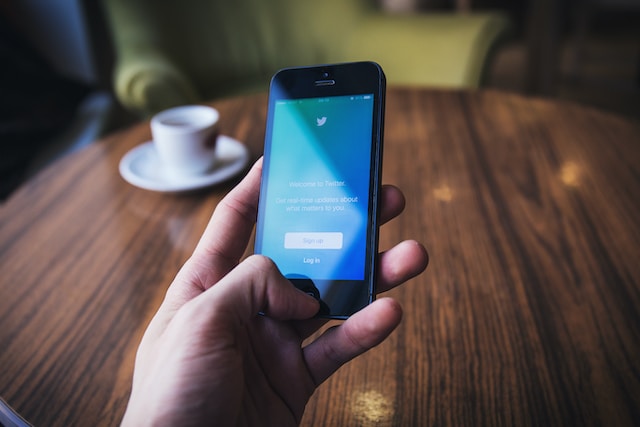 How to Mass Delete Tweets for Free With TweetDelete
TweetDelete, another third-party website for removing old Twitter posts, offers several useful services. Although it requires a subscription to access its helpful features, people can still use its free plan. Again, the website places significant limits on the use of this plan.
Here, it only permits the deletion of 100 tweets per month. While this plan may be okay for some users, it could be too limiting for others. Subsequently, this factor could prompt the need to purchase a plan. If you're thinking about how to mass-delete tweets for free, TweetDelete is one of the most helpful tools you'll find.
To use this website, consider these four steps:
First, open the TweetDelete website on your web browser.
Sign into the website with your Twitter login details, and provide the needed authorization. The website will take you to your dashboard.
On the dashboard, click the "Delete Tweets" button. The website will display different ages of tweets to delete. Here, you can choose tweets older than a week, two weeks, and more.
TweetDelete will remove the limit associated with your current plan. So, it deletes the first few tweets based on your specification.
At TweetDelete, we've designed a highly-efficient web application that filters and deletes tweets in bulk. This third-party application allows users to import and load Twitter archives, performing complex tweet deletion tasks. It is the go-to option for users intending to clean their profiles because it does not share promotions on users' profiles. Start filtering and cleaning your Twitter timeline today!
Bulk Delete Old Tweets
Sign Up Now