Every social media platform aims at performing the single task of connecting people around the world. However, these different social networks possess varying features, tackling different angles of the connectivity problem. For instance, X, previously Twitter, a predominantly text-based platform, varies significantly from others like Facebook, Instagram, and its recent competitors, Bluesky, Mastodon, and Threads. But the question remains, how is Twitter, now X, different from other social media platforms?
While Twitter houses conversations and discourse on trending issues and topics, social platforms like Instagram tilt better toward visuals. Although X, aka Twitter, also supports visual content, it supports small content creators, making visibility accessible to people without any prior influence. Again, it stands in the central area, functioning as a town hall hosting modern-day conversation. But overall, how is X/Twitter different from other social media platforms? This article answers this question, touching on several useful comparisons.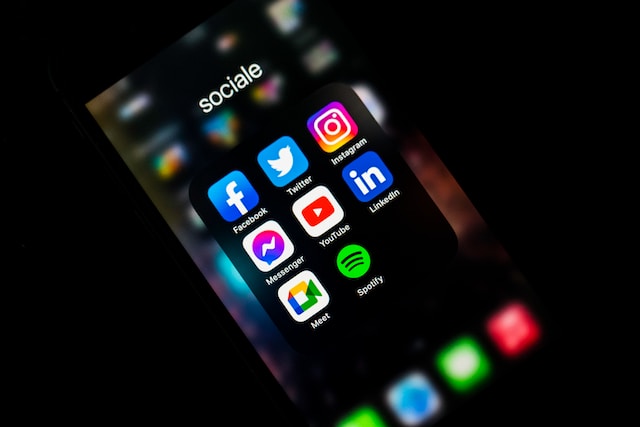 How Is Twitter Different From Facebook? All the Distinctive Features
Over the years, Twitter and Facebook have evolved from long-time buddies into big-name competitors. Initially, these two social media sites occupied their separate niches online. However, the dramatic changes that have characterized the social media industry have triggered a cross between their target users and functions. Still, users often ask, "How is Twitter different from Facebook?"
How Different Is Twitter From Facebook in Terms of Features?
People often ask, "How is Twitter different from platforms like Facebook." But when it comes to their features, Twitter, now known as X, and Facebook are quite distinct. These distinctions range from the mode of user interaction to the functionalities of the interface. These disparities were far more pronounced before the latter additions to both platforms. At first, Twitter focused more on allowing users to share short messages as tweets, while Facebook supported image sharing.
Later on, Twitter began connecting people by allowing users to follow others. On the other hand, Facebook allowed users to send friend requests and connect with others if they accepted the requests. Although Facebook now allows users to follow others, it has maintained its "Friend requesting" feature. Consequently, Unlike Facebook, Twitter does not allow users to moderate their followers unless they've made their accounts private.
Many other aspects of the differences between Twitter and Facebook all touch on the features available to verified subscribers. This is because many useful features available to verified users are not accessible to non-subscribers. For instance, verified Twitter users can share tweets with up to 25,000 characters, while unverified users go with 280. However, Facebook allows users to share posts with up to 63,206 characters.
Additional Variations Between X aka Twitter and Facebook
Besides the regular features differentiating X, previously Twitter, from Facebook, these platforms have several additional differences. One of these is the platform's function for activities like brand growth and influence. To grow your brand on Twitter, you'd require a different social media strategy from the one you'll need for Facebook. This assertion is valid not just on X but on every different platform.
In another vein, Twitter prioritizes organic tweets, rewarding the proponents of relevant topics that drive the conversation on the platform. So, if you've been inquiring, "How is Twitter different from Facebook," their uses also come into play. Features like Twitter Spaces, trends, hashtags, and others help users to boost engagement, gain followers, create brands, and achieve growth.
Also, Facebook has given a more community-based approach to the interactions on its platform. On the other hand, Twitter has supported a more individualized approach to interaction. The new "Communities" feature has only recently triggered this interaction.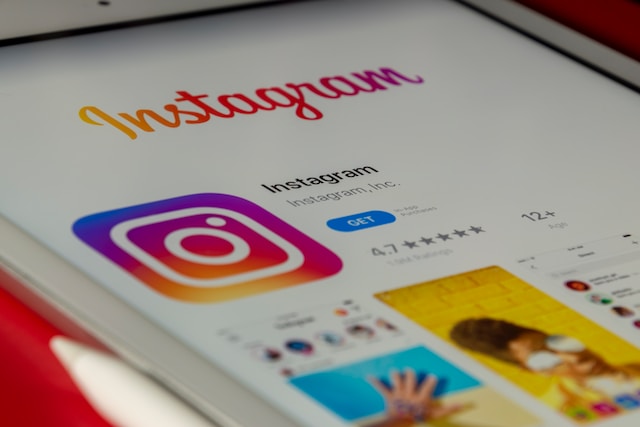 How Is Twitter Different From Instagram? Essential Variations Between These Two
Instagram, a social platform with affiliations with Facebook, has also retained its spot, keeping off from Twitter's trajectory. Although people consider Instagram one of Twitter's biggest competitors, these social platforms attract different audiences. Still, users often wonder, "How is Twitter different from Instagram?" These differences stem from the features and characteristics of the platform.
While X, previously Twitter, aligns better with content comprised of text, Instagram generally favors visual content such as images and videos. Of course, X aka Twitter also supports visual content; it has become more popular with time. Nonetheless, text-based conversations and discourse take the front seat. Several factors account for these differences.
First, Instagram started as a photo and video creative platform. Since its launch, most implemented improvements have targeted its media editing and creation features. Imagine simply posting a text post on Instagram. While this is possible, it doesn't maintain the design and unspoken principles of the platform. On the other hand, text tweets fulfill the traditional permissions of the social media service.
In addition, Twitter and Instagram carry different layouts that align with their different preferred content. Here, the X aka Twitter layout focuses on text, allowing users to open the visual content from a carousel perspective. On the other hand, the Instagram layout focuses on visual content, making the videos and pictures more visible.
Another crucial difference between Twitter and Instagram is the content allowed on the platforms. While Twitter allows explicit content, including NSFW material, Instagram has stricter policies regarding the kind of content. Both platforms now allow users to purchase verification checkmarks via the Twitter Blue and Meta Verified programs. These verification programs allow subscribers to enjoy premium features unavailable to non-subscribers.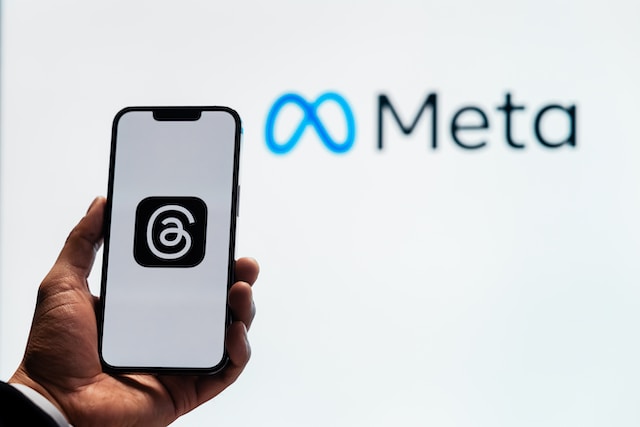 How Is Twitter Different From Threads? Disparities Between These Latest Competitors
Meta recently rolled out Threads, a new app. With features similar to Twitter, this app quickly became popular as Meta's Twitter killer. The social platform's popularity soared dramatically in the first week after its launch. However, the glee has died since it reportedly hit 100 million users. Now, people are asking how Twitter is different from Threads.
While Meta has built Threads to function similarly to Twitter, now known as X, the systems that base these apps differ. Again, both apps possess designs that foster conversation as opposed to others that prioritize visual content. However, this social media platform has implemented a few improvements to its features, expanding some limits.
Twitter allows verified users to share posts with up to 25,000 characters, with unverified users enjoying only 280 characters. However, Threads allow users to make posts with up to 500 characters. Also, because of Threads' affiliations with the Meta ecosystem, the platform allows users to import their data from Instagram. Therefore, verified Instagram users can automatically retain their blue checkmark on Threads.
Besides that, Threads only allows users with Instagram accounts to join the platform. Conversely, Twitter has no such requirements for associating with a third-party service. Regarding usability, Twitter retains most of the premium features for its paid subscribers, while Threads does not. For instance, unverified Twitter users cannot share videos over two minutes, 20 seconds long, while Threads support five-minute videos.
Features like Spaces and trends, which have formed a huge part of social media today, are not yet on Threads. For instance, clicking the search bar on Twitter brings up the search feature and current trends. However, Threads' search page does not.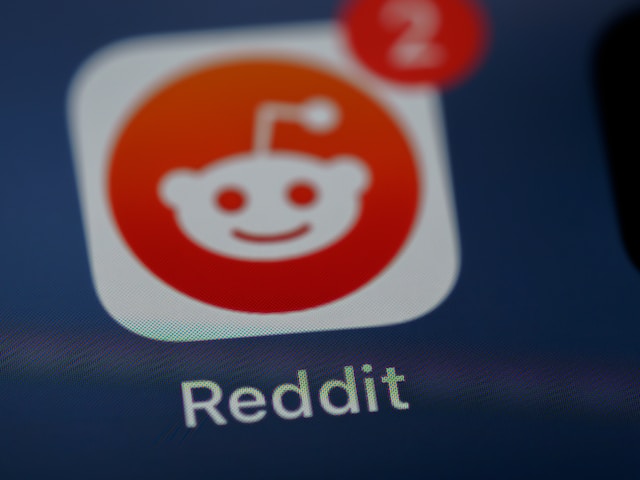 How Is Twitter Different From Reddit? All the Defining Features That Spell Variety
Reddit is another platform that drives conversation on the internet. Although one can consider the similarities between both social networks, differences still exist. For instance, while X aka Twitter focuses on fast-paced conversations and public trends, Reddit prioritizes in-depth conversations and threads.
But generally, how is Twitter different from Reddit? The differences between X aka Twitter and Reddit do not only lie in their logos and app designs. These differences run deep into their users, the format of their content, and the different conversation styles.
Regarding their user base, both platforms draw huge numbers of users that strongly differ regarding engagement and demographics. Generally, X, previously Twitter, tilts towards super-current updates and conversations that influential personalities, celebrities, and other popular individuals fuel. On the other hand, Reddit comprises individuals, completely interested in unique topics and specific areas.
Regarding the layout and format of content, Twitter has created a straightforward content pattern that supports quick replies and posts. However, Reddit inclines more to long-form text content, pushing longer discussions with more details on the subject matter. Consequently, Reddit enjoys more well-thought and reasonable conversations than X/Twitter, which bends more toward bad-faith arguments.
Another answer to the question, "How is Twitter different from Reddit" touches on user identity. In this instance, X/Twitter does not consider anonymity as much as Reddit does. Of course, you can always protect your Tweets; but the platform limits your interactions to a certain degree. Now, Reddit places more importance on anonymity. Its stipulations allow users to create multiple accounts and use different personas as opposed to Twitter's.
Also, Reddit supports user-based content, unlike Twitter, where trends emanate from large media accounts and prominent individuals.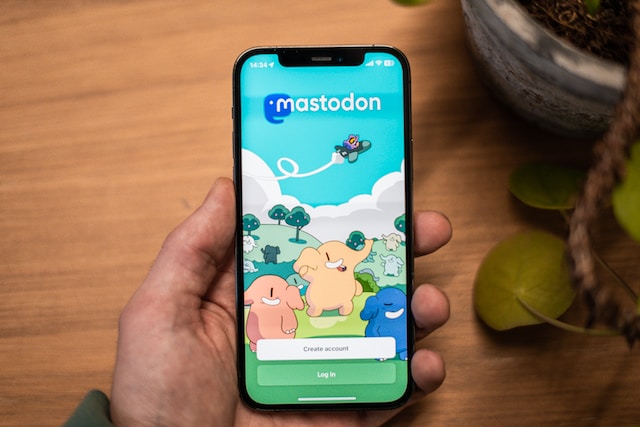 How Is Twitter Different From Mastodon? All the Distinctions Between These Platforms
When Mastodon hit the market, many were certain it had all it took to compete effectively with Twitter. There were tons of discussions about whether Mastodon was an alternative to Twitter. However, these discussions didn't endure long, as these platforms functioned differently. But still, how is Twitter different from Mastodon?
The major difference between Twitter, now X, and Mastodon lies in their format of operation. X/Twitter is a central platform where the company has full control, while different servers or instances federate Mastodon. In this case, users can join any server or instance they choose. This creates a more diverse and decentralized community of users, also providing more flexibility when sharing posts.
Again, unlike Twitter, each Mastodon instance or community has its own rules bordering on issues like content moderation. When sharing posts, you can share with members of your instance or with all Mastodon users. Additionally, the platform permits users to share posts or toots with a maximum of 500 characters, unlike Twitter's 280-character limit.
Over time, Twitter, now X, has become notorious for NSFW content, trolls, and bad arguments. Despite the policies in place, these heated arguments persist on the platform. Conversely, Mastodon has implemented a strong no-trolling stipulation. The platform's moderation activities filter offensive content and deal with them.
While Twitter has cemented itself as a major stakeholder in modern discourse, Mastodon has not been able to achieve that. Additionally, the former has integrated into the industry among other social media sites. On the other hand, the latter platform has remained isolated in the social media space. Generally, if you're wondering, "How is Twitter different from other apps like Mastodon," these ideas are most important.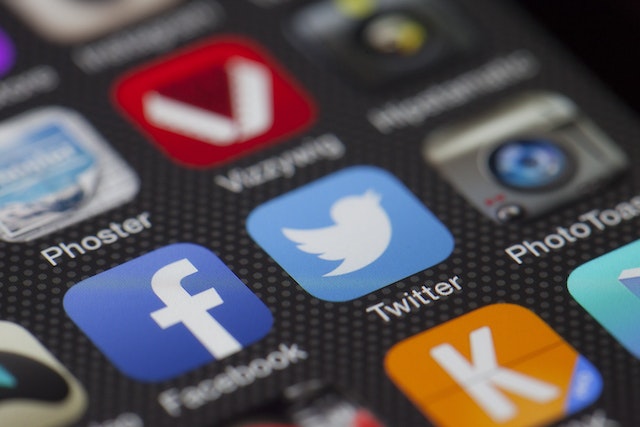 How Is Twitter Different From Bluesky? How Dissimilar Are They?
Bluesky, another intended Twitter competitor, has been in the news as the app tries to replace Twitter. Jack Dorsey, Twitter's cofounder, launched the app in early 2023. The company released its iOS version in February 2023, dropping its Android version in April. No doubt, there are links between this app and Twitter. So, how is Twitter different from Bluesky?
Initially, Dorsey had reportedly conceived Bluesky as an offshoot to improve the Twitter experience. However, it transitioned into an independent project subsequently. Due to these circumstances, this social media application is similar to X/Twitter. For one, the company dubbed the app's timeline skyline. It also describes the posts as skeets.
One major difference between the two platforms is Bluesky's decentralization. While Twitter has remained under the parent company's control, Bluesky uses a decentralized system. This feature was an essential idea behind the app's emergence.
Also, X/Twitter utilizes a central AI algorithm that recommends and moderates the content it pushes to users. On the other hand, Bluesky allows users to control the algorithm that recommends content to their feed. Finally, Bluesky accepts users on an invite-only basis.
All these social media platforms allow users to delete the posts they share on their profiles. While Twitter allows users to remove their unneeded posts, they can only remove the tweets one at a time. Sometimes, there's the need to delete bulk tweets at once. In these cases, TweetDelete chips in.
At TweetDelete, we've designed a straightforward web application for filtering and deleting tweets in bulk. This web app loads Twitter archives, permitting complex tweet deletion operations. It is ideal since it does not share promotions on users' profiles. So, start filtering and cleaning your Twitter timeline today!
Bulk Delete Old Tweets
Sign Up Now