Most Twitter users go to the platform to give opinions about certain topics. However, typing and posting multiple tweets and losing them is heartbreaking. Nonetheless, it is common to accidentally or intentionally delete them for whatever reason. Irrespective of the reason, many tweeps try to find deleted tweets at some point.
On the other hand, Twitter posts are quite controversial as everyone reacts to social media content differently. So, it isn't surprising that tweets can cause a long chain of controversy. In situations like this, many people tend to delete the cause of the problem. However, other situations may require finding deleted tweets. Therefore, understanding the methods to do it is essential. Without further delays, let's explore the available methods.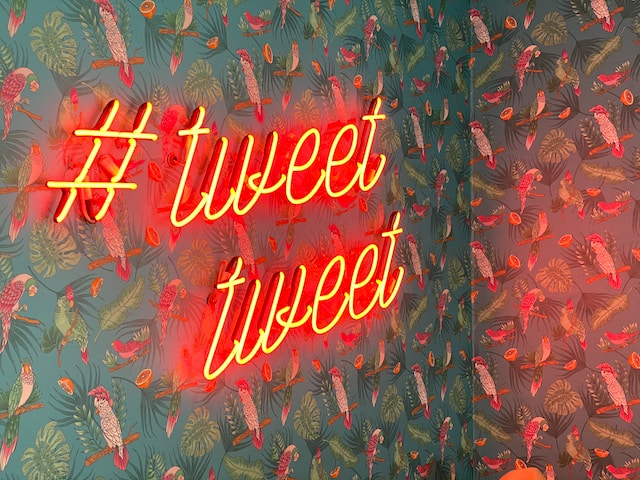 How To Find Deleted Tweets With Built-in Features: Locate Erased Posts Directly
Erasing your tweets removes them permanently from the platform. However, there are unique methods to locate them after deletion. Twitter gives you the option to use built-in features to find deleted tweets. At the same time, you can use external tools and features to locate them. Let's analyze the various methods that explain how to find deleted tweets.
How To Use Twitter Advanced Search To Find Deleted Tweets
Twitter's advanced search is a fantastic tool that allows you to locate erased posts effortlessly. The advanced search feature allows users to find a deleted tweet with keywords. You can enter the exact phrase, specific words, or any search term to dig it out. Thankfully, the process is straightforward through several available mediums.
You can do this in six simple steps:
Log into your account on a mobile phone or desktop.
Navigate to the "Advanced Search" page or directly open the page.
Go to the "Accounts" subheader and select "From These Accounts."
Enter your username under this section. Ensure to remove the @ symbol when typing it.
Enter your start and end date search determinants in the "Dates" section.
Select "Search" and wait for the system to display all the tweets from this period.
Alternatively, you can enter the keywords under the "Words" subheader. This option will give you three additional options. They include:

All of these words option locate posts matching your search term.
The exact phrase option only locates posts with the same word and phrase as your search query.
Any of these words option locates posts with at least one word in your search query.
One major advantage of using this effective option is the additional filter feature. The advanced search option filters out unnecessary posts and displays the relevant ones. You may be lucky to find the ones you are looking for. However, you can try the next option if you still can't locate the content.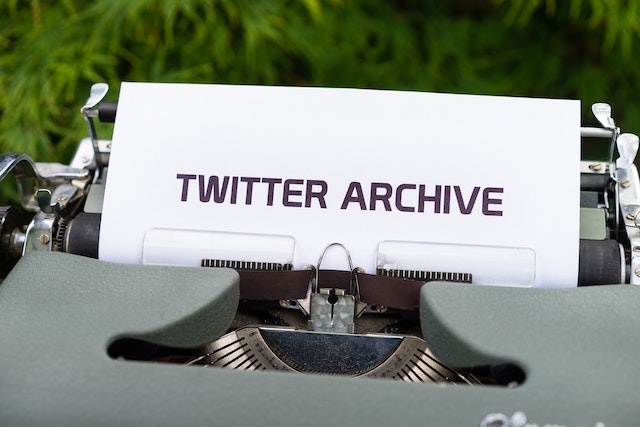 How To Use Your Twitter Archive To Find Deleted Tweets
Twitter has kept the data of every account since its creation. You can always get the littlest information about your account through this record. The Twitter archive is one of the most effective ways to find deleted tweets from any account. Fortunately, the platform provides a way to download your Twitter archive. One added advantage is finding deleted Twitter images in the archive.
The process of locating previous tweets with the archive is straightforward. However, it requires a lot of patience.
Here is how to do it in eight simple steps:
Log into your account to go to the Twitter homepage.
On a desktop, click the "More" option on the page's left side. On the Twitter mobile App, tap the profile image on the upper left corner of the screen.
Scroll to the bottom of the Menu and locate "Settings and Support."
Click on the arrow beside it to reveal a dropdown menu.
Select "Settings and Privacy." Then, open the "Your Account" option.
Select "Download an archive of your data" to request your Twitter data.
You will need to enter your password for the verification process. Select "Confirm" to complete the process.
Next, choose "Request archive" to receive a data file.
The system may take a while to prepare the archive file. You will receive a notification when it is ready. This may take 24 hours or 2 to 3 days, depending on the magnitude of tweets on your account. The system will send the download link to the archive file to your registered Email.
Clicking this link will redirect you to the settings and privacy page, where you'll press the download button. Your Twitter data will automatically save as a ZIP file in your download folder.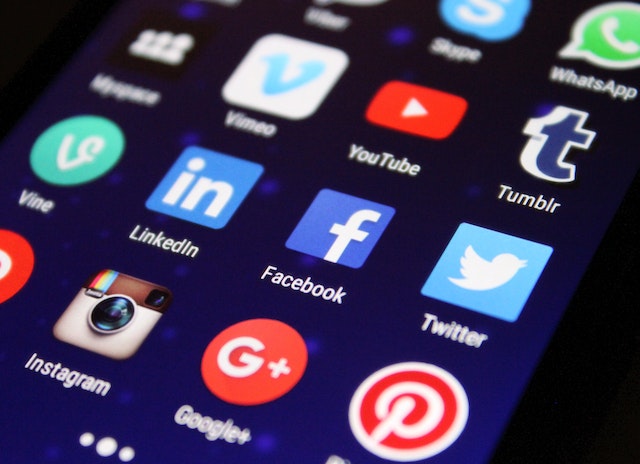 Guide To Find Deleted Tweets With Third-Party Tools: Alternatives To Locate Cleared Posts
With Twitter's built-in features, there are several limitations to finding deleted tweets. This is why you need to try using third-party tools for better results. However, it is essential to understand these tools for efficiency. Without wasting more time, let's get into the details.
Finding Deleted Tweets With Google Cache
Google Cache allows anyone to search for deleted posts from Twitter accounts. Google automatically keeps a backup of your tweets on its server. This backup contains screenshots of posts stored as cached versions. You only need to go through this backup to find deleted tweets.
To do this in five steps:
Launch your web browser and open Google's search page.
Click on the search tab and type Twitter along with your username. The search result will display an index of your cleared tweets.
Click on the arrow at the end of the URL. This will reveal other options associated with the link.
Choose Cached from the available options. This will redirect you to the Google Cached version of your tweets. You will also see the time and date of the content at the top.
Take a screenshot if you find the post you seek.
You may not see the Google cache option for your Twitter profile if it doesn't exist. Most erased posts appear on Google depending on the last cached date. While this method is amazing, it is ineffective for some less active accounts.
How To Use Internet Archive To Find Deleted Tweets
The Wayback Machine is a web-based archive that keeps older versions of web pages. This powerful tool can find an archived version of your deleted tweets. In addition, you will be able to see photos associated with the tweet. Using the Internet archive tool to find deleted tweets is straightforward.
This is achievable in four steps:
Go to the Wayback Machine's website.
Enter the URL of your Twitter page and select the date range for the tweet.
Click the "Browse History" button.
The website will bring up deleted tweets with photos and text.
You may see a screenshot of the page containing the post. This happens when the Wayback Machine crawls the page.
How To Use Twipu for Accessing Deleted Tweets
Twipu is a free third-party website that works specifically to locate cleared tweets. This web-based tool finds and sorts these tweets by date. You can review the list and find deleted tweets based on when you cleared them. Fortunately, the Twipu Interface looks like the Twitter Lite version. So you can easily navigate it to locate your posts.
All you need to do is go to the Twipu official website and enter your Twitter username. Then, begin the search. You will automatically see a compiled list of all your previous content. While you may easily find what you want, it is essential to note that this tool isn't entirely accurate.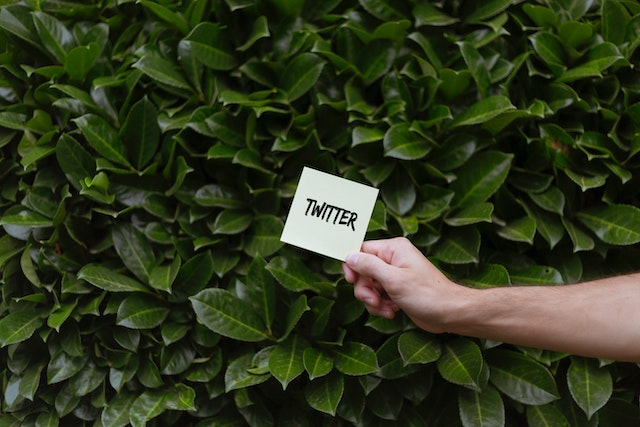 How To Find Deleted Tweets From Someone Else: Locate Posts From Other Accounts
Mentions from other users can negatively or positively affect your social media presence. However, the user may delete the post due to any reason. Sometimes, you may wish to locate these posts. Twitter doesn't provide an option to find such posts. Nonetheless, there are alternative methods to guide you through how to find deleted tweets from someone else.
The first tool to help you locate these posts is the Wayback Machine. After the user deletes these tweets, they will leave the public timeline. But people who have a direct link to the posts can view them. Nonetheless, the Internet Archive tool lets you find deleted tweets with the Twitter handle. All you have to do is follow the above-mentioned steps and enter the user's profile link.
The Google cache is another excellent option to locate cleared tweets from other users. Instead of entering your username into the search tab, you will enter the handle of the other user. Then, follow the other steps to locate the posts. Alternatively, you can use Twipu to locate the tweets. Just go to the Twipu website and enter the username of the person.
These methods are effective for locating deleted tweets from any date and time. You only have to narrow the search with a custom time range. In addition, they are useful for finding deleted Twitter photos and videos. Since you need the username to process a search query, locating tweets for deleted accounts may be confusing. Well, there is a way to go about that too.
How To Find Tweets From a Deleted Account: Recover Lost Posts
Deleting a Twitter account automatically removes its previous tweets from the platform. However, there are ways to locate these tweets. The Wayback Machine is an excellent option for users trying to find deleted tweets from these accounts. The Wayback Machine keeps an internet archive of all forms of websites.
Even if the Twitter account no longer exists, some of its data will still exist. The only limitation is that the tool may not have all the tweets. You may only see some screenshots of the posts. All you have to do when using this tool is enter the deleted account's username.
The Google Cache option is another effective solution for how to find tweets from a deleted account. However, you may be unable to locate the posts if Google clears the cache. All information about the deleted account will cease if the cache no longer exists. It is essential to note this information while using this method.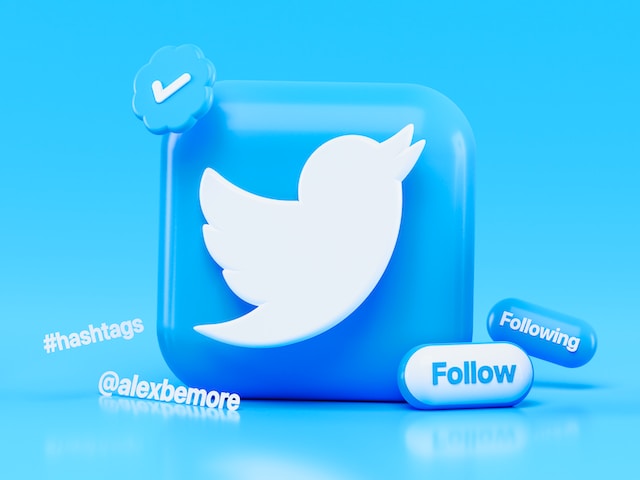 How To See Deleted Tweets: Unveiling Erased Posts Data
Every method mentioned above helps you find deleted tweets. However, only a few of them let you see the tweets. Twitter archive only gives you all your saved data. You must take further steps to see deleted tweets in the archived file. After requesting the file and downloading it, you must open it with a Twitter archive viewer. Your web browser is a sufficient tool to unzip the archive file.
Here are four simple steps to do it:
Locate the ZIP file in your download folder and right-click it.
Select the "Extract All" option.
Select a folder to save the extracted data, then click "Extract."
Open the new folder and double-click "Your archive.html" to open an HTML file containing all your Twitter data.
The file details will automatically load in your default web browser after extraction. The extracted details will look like the Twitter website on the browser. You can browse the screen display to see all your previously deleted tweets. However, you can't make any edits to these tweets, you can only take screenshots.
You can also see all your recent posts on the archived details. After viewing your tweets, you can delete the Twitter archive.  However, this process will clear all your data, including information on your deleted tweets. You can also use your archive to delete multiple tweets by connecting it to third-party tools.
Getting an excellent tool to do this can be challenging. But at TweetDelete, we have designed an easy-to-use web-based Application for filtering and deleting multiple tweets. This tool allows you to load, import, and delete tweets and archives effortlessly. TweetDelete web tool operates without spreading promotional content on your Twitter timeline today. Start filtering and cleaning your Twitter timeline today!
Bulk Delete Old Tweets
Sign Up Now