Twitter is a social hub, and like all social spaces, you're easily incited to keep talking, sometimes without restraint. You may have absentmindedly fired a post, comment, or reply on Twitter without thinking it through. Deleting the tweets is usually your first thought when you're sober, but it's often late upon realization. Users who delete Twitter archive agree that erasing tweets, comments, or replies from the public view isn't always enough. If these data make it into your archive, it's another story entirely.
The above scenario may not be your situation. In your case, you may have represented an idea or stood for a political party or brand. However, times change, and so does your choice. If you've switched sides, you don't need to ditch your Twitter account. Changing your display name and clearing your previous tweets do the trick often. One way to mass-delete old tweets is to clear them from your archive. But how can you delete Twitter archive?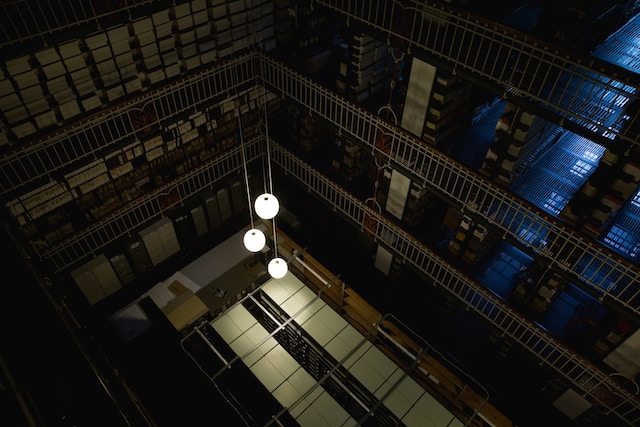 How To Delete Twitter Archive: Using Third-Party Software To Erase Your Archive
Twitter only shows your last 3200 tweets on your tweets timeline. They automatically archive older tweets and likes. Unfortunately, you can't access your Twitter archive from the app like all other features. To access your Twitter archive, you must first request and download it as a zip file on your device. Consequently, many users wonder how to delete Twitter archive because you only receive a copy from Twitter.
The answer is quite simple. To delete Twitter archive, you need to upload it on a third-party software and erase it from your account. To delete your archive, download it before uploading it on any tool you choose. It would benefit you first to learn the steps to download your Twitter. Therefore, below are the ten steps to download your Twitter archive:
First, users must log into their Twitter accounts on their mobile apps or the website.
Open your Twitter menu from your profile icon on the top left corner of the page.
Next, tap "Settings & Support" and open "Settings and Privacy."
Click "Your account" from the settings menu and select "Download an archive of your data."
Twitter will then require you to verify your password.
Afterward, Twitter will also ask you to verify your identity via email or text.
Whichever method you choose, you'll receive a code to input on the next page.
Once done, click "Download your data" from the next page and tap "Request data."
Twitter then prepares your data and sends you an email and push notification to download your data when ready.
You can download your Twitter archive with the push notification or a link in the email.
After learning how to download your Twitter archive, consider a few intermediary apps that can help you delete your Twitter archive.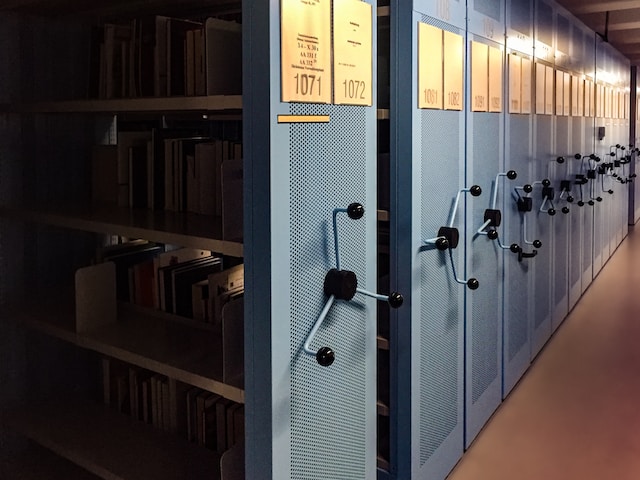 How To Delete Twitter Archive With TweetDelete
TweetDelete is a popular and effective management tool that can effectively delete Twitter archive of any size. However, you must sign up on the website and upload your Twitter archive to use this tool. Additionally, you'll need a premium account to access this service, but the subscription is affordable.
Once you subscribe and log in, go to TweetDelete's upload page and upload your archive file. You can drag and drop the file or select it from your device using the file browser box. TweetDelete also provides an upload instruction page that describes where you can find your archive file.
After successfully uploading your archive file, the system will process it and provide detailed information about its content. Now, go to the "tweets page" and fill out the tweet deletion form to erase your archive. Select the uploaded archive file in the Tweet data source field on the form. Then fill out other information and click "Delete my tweets!" highlighted in blue.
This action will erase your archive without recovery. Remember, though, that you cannot upload a file more than 1GB on TweetDelete. If your archive is heavier, you may need to extract and delete it in single files. However, TweetDelete is flexible, so you can also specify your instructions to preserve some data while clearing your archive.
Using TweetEraser To Delete Twitter Archive
Like TweetDelete, TweetEraser is another efficient and flexible tool for managing your Twitter account. You can mass-delete tweets, likes, and other data in bulk or specifically. With a premium TweetEraser account, you can entirely delete Twitter archive with a single click.
Here are four steps to delete your Twitter archive on TweetEraser:
First, sign into the website with your Twitter credentials. The site utilizes the Twitter secure enterprise login to ensure your data remains safe and inaccessible.
Download your Twitter archive file and upload it on TweetEraser's upload page. The system will immediately process your uploaded file and provide further information. Unfortunately, you cannot upload a file containing more than 1GB of data.
Once you successfully upload your archive, you can set up the tasks to delete all the tweets on your profile.
While you can use the available filters to delete specific tweets from your archive, you can still clear everything from your archive.
After initiating the process, You'll have to sit back and wait for the action to span out. Fortunately, this web application offers one of the most efficient ways of clearing tweets. The web tool offers monthly subscription plans for $2.91, $3.33, and $3.66.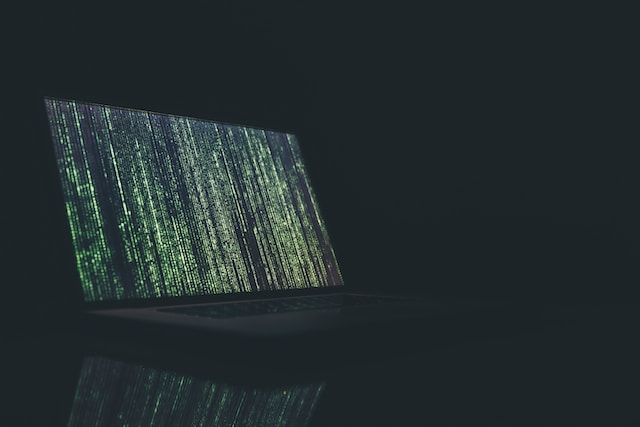 How To Delete Twitter Archive With the Twitter Archive Eraser
The Twitter Archive Eraser is a computer application for deleting Twitter user data from the archive. It has a Windows version as well as a Mac version. It offers limitless functionalities when it comes to removing tweets from the archive. Also, it provides the user with complete control of the activities regarding how to delete Twitter archive.
Here are four steps for using this application:
First, download and install the Twitter Archive Eraser application on your MacBook or Windows personal computer.
Next, open the app and sign in with your Twitter details. The app uses 0Auth, one of the most secure methods that protects your password.
Upload your Twitter archive on the app. This action takes a few seconds, and the app accepts archive files as large as 10GB.
You can choose to clear your tweets at once or select tweets by date and other metrics to remove in bulk.
Although the app is not exactly free, it offers free deletion of up to 50 tweets. It also offers a basic plan at $19, an advanced plan at $29, and a premium plan at $59. These plans are valid for a year.
Using Circleboom To Delete Twitter Archive
The Circleboom Twitter management tool is another web application that manages user content. It is also a suitable tool for a user to delete Twitter archive, although it offers several other Twitter-related services. Here are six steps for performing this activity with this web app:
Open the Circleboom website on your computer's browser, create an account, and log into your account.
Once logged in, connect the app to your Twitter account by providing authorization.
After linking your Twitter account to the service, identify the menu at the left screen and choose "Delete Twitter Archive."
The website will show a new page titled "Delete Your Twitter Archive." Click the blue "Start Here" button.
You will immediately see a prompt to upload your Twitter archive; upload the archive file you downloaded from Twitter.
The website will instantly prompt you to filter and erase your tweets.
In filtering, you can choose tweets by date, language, keywords, and media. Also, you can highlight all the categories and hit the "Delete My Archive" button to remove every content from your profile. Also, Circleboom offers a limited free plan in addition to $17, $54, and $94 monthly plans with different functional ranges.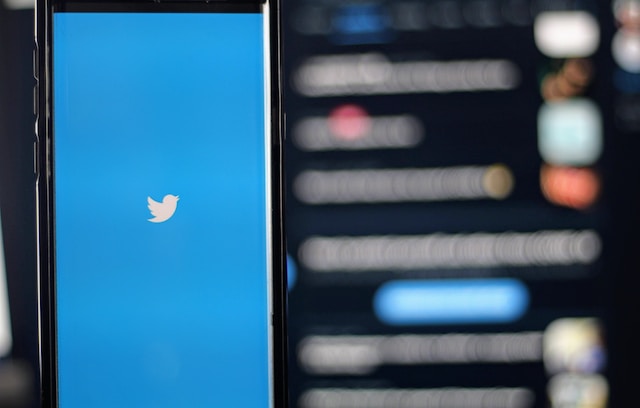 Does Twitter Archive Deleted Tweets? All the Facts About This Issue
Most Twitter users understand how to obtain their Twitter data from their archives. Also, many understand that the Twitter archive contains their tweets, retweets, likes, and general user data. However, there has been some controversy over the fate of deleted tweets. People have purported that the social media company retains removed content in its coffers. But does Twitter archive deleted tweets, or does it trash them?
Usually, Twitter removes tweets from your account, follower timelines, in-app search results, the website, and apps when users delete them. The platform also removed retweets of the tweet on all its versions. However, people assert that Twitter retains tweets for a while before erasing them despite removing them from public view.
This assertion cited the Twitter archive, insisting many users could still access long-deleted tweets from their archives. This idea only points in one direction; the platform stores even removed tweets. This realization has only reinforced the population's skepticism against large social media corporations.
However, this phenomenon may not pose much of a problem. Only someone with access to an account can request the Twitter archive and download the content. Also, the phenomenon provides an effective way of accessing deleted tweets. Even at that, a user can delete Twitter archive from third-party services while maintaining a backup copy that Twitter saves.
Therefore, despite this occurrence, there is little fuss about privacy concerns. Other independent archiving services like the Wayback Machine have been saving Twitter content for the longest period. These services target popular Twitter accounts, saving their tweets and retaining even removed ones.
Web Tools for Saving Your Twitter Archive: Storing Your Tweets for the Future
Although a user can always obtain their Twitter archive from their account settings, it is sometimes advantageous to have backups. Several archive services allow users to back up their archives and entire profiles. These backups create and store copies of their information on the platform for future access. Here are the most prominent sites that support Twitter profile archiving.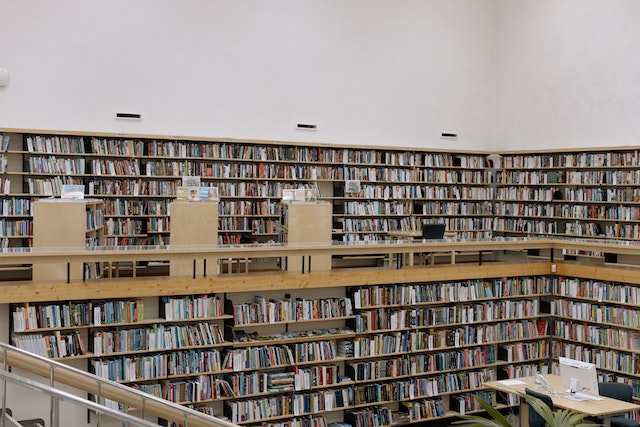 Saving Your Twitter Archive With the Wayback Machine
The Wayback Machine, this versatile archive of the internet, offers a quick way to archive your Twitter information. Although the machine saves some web pages independently, it requires some prompts to save less popular pages. Here are five steps to complete this activity:
Launch your computer browser, open a new tab, and load the Wayback Machine's website.
Copy your Twitter profile URL, paste it into the search bar on the website, and click enter.
If the machine has archived your Twitter profile, it will display a calendar for the past archives. However, if it hasn't, it'll display "Wayback Machine has not archived that URL."
Next, click the button that says, "Save this URL in the Wayback Machine."
Confirm your choice, and the website will show you the activity progress before showing the completion.
Subsequently, users can return to search their saved profile URLs on the site, drawing the page as they saved it. The Wayback Machine also helps to cure someone's deleted Twitter archive. However, you may have to frequently save your profile to keep up with the changes and newer content you share.
Using Tweet Binder To Save Your Twitter Archive
Tweet Binder also allows users to save their Twitter archives and tweet history. This archive contains the dates, tweet content, number of likes, and retweet count. This website is easy to use and also allows you to save archives from other accounts, provided they are public.
To use this website, follow the next four steps:
Open the Tweet Binder website on your computer and log in with your Twitter details.
Purchase a subscription plan; choose the Starter, Advanced, or Enterprise plan.
Next, go to Tweet Binder's Twitter archive page and enter the username of the account you want tweets from.
Click the "Add" button next to the text box and click "Create."
It may take the website a little while to compute the archive. But you can follow the progress rate and view the document once it's complete. These third-party applications are essential to save Twitter archives as it is to delete Twitter archive.
Sometimes, it becomes necessary to delete your Twitter archive. But in other instances, you may have to delete tweets in large numbers. Even in situations like this, TweetDelete offers the desired service.
At TweetDelete, we've designed a simple web tool for deleting tweets in bulk. This straightforward web application possesses features allowing users to filter, select, and delete problematic tweets in a few steps. Luckily, it does not push promotions on users' profiles. So, start filtering and cleaning your Twitter timeline today!
Bulk Delete Old Tweets
Sign Up Now