Old tweets have a way of resurfacing to kick us in the back. This occurrence has become more common with the advent of cancel culture. People have lost their jobs, sponsorships, and gigs because of certain comments they made on Twitter years before. For this reason, many tweeps have resorted to promptly removing tweets with the slightest propensity to cause outrage and backlash.
Users are now removing their older tweets, especially ones that do not align with their organization's values. This has dramatically affected public figures due to their constant presence in the public landscape. Nonetheless, some people have strong reservations about deleting potentially problematic tweets before they backfire. But how does this help?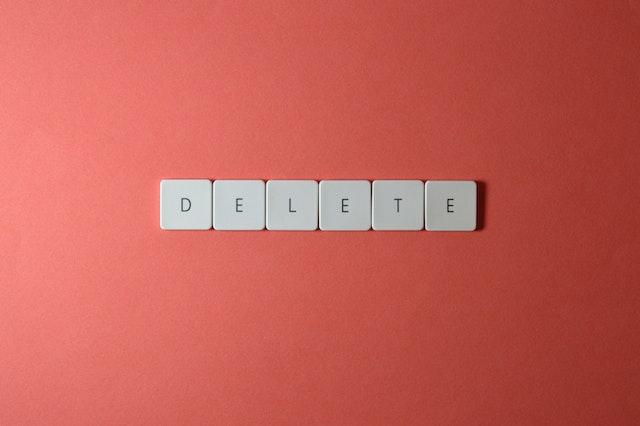 What Exactly Are Offensive Tweets? Which Posts Constitute Offense on This Social Media Platform?
Some people, especially newbies, may not be conversant with the concept of offense on Twitter. The idea of offensive tweets is not so straightforward. The social media company insists users consider the context when reacting to offensive content. Nonetheless, several objective ideas come into play when discussions like this appear.
Tweets That Target, Abuse, and Harass Others
Tweets containing abusive content and those that target and harass others fall well within the scope of the offense. This includes tweets that call for others to target or harass other individuals or a particular group. In addition, the platform also considers unwanted object gratification and sexual content abusive. Insults and violent event denials also constitute offenses that the platform duly punishes.
Tweets Containing Violent Speech Constitute Offense
Another aspect of offense that is quite common on Twitter is violent speech. This speech includes threats, incitement of violence, glorification of violent acts, and expression of the desire for violence. In certain cases where there is no clear context of violence or abuse, Twitter permits this kind of speech. For instance, friendly banter between friends and discussions concerning sporting events and video games do not fall within this category.
Tweets Portraying Hateful Conduct Are Deemed Offensive
Tweets attacking others based on ethnicity, race, origin, gender, sexual orientation, religion, disability, or age are offensive. This includes using hateful references, tropes, slurs, dehumanizing language, and hateful imagery against a particular group of people. Again, Twitter insists that users reporting occurrences like this should always consider the context before acting.
Tweets Glorifying Suicide or Self-Harm
Tweets promoting suicide or encouraging self-harm are well within the scope of offensive content. This includes posts encouraging others to harm themselves and soliciting encouragement to hurt or "kill yourself," too. Looking for partners for group suicide games or coordinated suicides also constitute violations and offense. Finally, tweets that share tips and ideas that would aid people in harming themselves also fall within the offense category.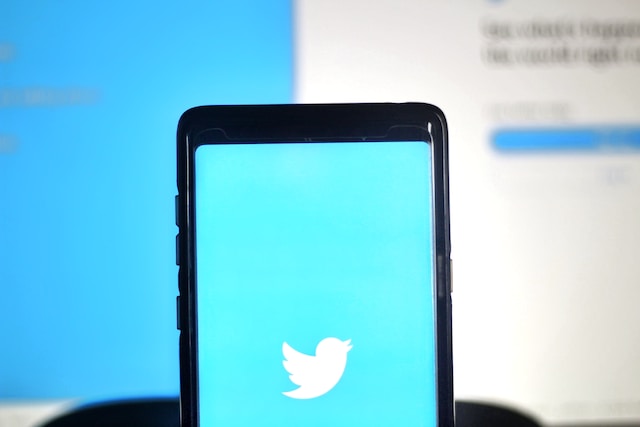 Why You Should Delete Old Tweets: Reasons Why You Should Deal With Your Old Twitter Posts
Again, many public figures have removed old tweets that could have returned to haunt them. However, others were not as lucky. Chrissy Teigen, an American model, faced huge backlash in 2021 when some of her tweets from 2011 resurfaced. Teigen told someone else to take their life in one of those tweets. Well, many others have been able to tackle the storm before it brewed. Now, here are several reasons why you should remove old tweets.
People Can Easily Take Old Tweets Out of Context
One major factor that makes old tweets backfire is the lack of context. In most cases where old tweets return to the public eye, many people do not consider the initial situation. So, isolating single statements from the full discussion could be damaging. The social media company recommends that users always take a step back to consider the situation.
However, removing potentially problematic tweets can save you a lot of trouble. Luckily, several third-party web tools exist to help users perform this action with ease. With some, you can scour your Twitter archive for specific phrases, mentions, and hashtags and remove offensive posts. Again, this simple activity could save your reputation and your career.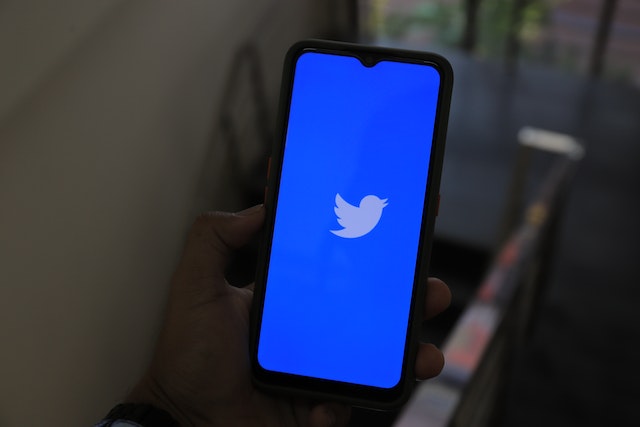 Your Old Tweets May Not Represent Your Current Ideas
Many celebrities have mentioned "growing up" when their old problematic tweets resurface. For instance, Kevin Hart spelled out in his apology that he was evolving when old tweets from 2011 came out. Although he clearly stated that he no longer held those opinions, the damage had already occurred. Moreso, several individuals caught in similar situations have indicated changes in ideas.
So, it is a good idea to browse your tweets and remove the ones that no longer represent your opinions. These could include posts bordering on personality, groups, or certain individuals. Again, this activity can prevent a ton of backlash. Better safe than sorry.
The Tweets May Not Align With Your Organization's Values
Ethics are a major issue in all organizations. These ethics trickle down into social media activities and interactions. So, the seemingly harmless tweets you may have published even before joining the organization can return to dent your career.
Thus, it is sometimes necessary to deal with those tweets beforehand. For instance, you may have been vocal against certain political ideologies. If you're working with an organization that fosters those ideologies, you should rid your profile of those tweets.
Your Tweets May Have Been Purely Offensive
Many young people tend to be so vocal about their ideas and opinions, even if it means offending others. However, most young people learn to be less confrontational as they age. Along the way, opinions could also change. Now, what will happen to the initial posts they made?
It is easier to let the posts lie; perhaps they may have disappeared from the feed long ago. Nonetheless, there are always chances that these tweets may resurface, causing fresh waves of backlash. Therefore, finding and removing them could be the best option in cases like these. Again, you can always protect yourself better, even under public scrutiny.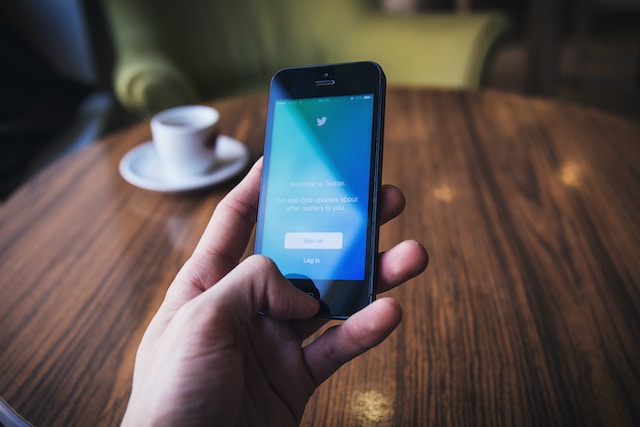 How To Delete Old Tweets: Tools and Techniques for Removing Old Twitter Posts
While finding and deleting tweets from your profile directly is challenging, several third-party applications aid this activity. Twitter keeps a user's last 3200 tweets on their profile, archiving the rest. So, even if you infinitely scroll down your profile, you cannot access tweets beyond this threshold. Fortunately, third-party apps like TweetDelete and TweetEraser come in handy. But here is how to perform this action.
Deleting Old Problematic Tweets With TweetEraser
TweetEraser, a web application, is useful for filtering and deleting bulk tweets on multiple Twitter accounts. It allows users to perform several specialized tweet deletion tasks, retaining copies of deleted posts if there's a need for it. It is quite easy to use and offers a free plan that works on a single Twitter account. The free plan lets users save three search filters to provide specialized results.
TweetEraser also offers several paid plans. The $4 monthly plan allows users to perform deletions on three accounts. It also allows users to save up to 10 search filters while enjoying the service without ads. The second paid plan, the $7 monthly, permits unlimited accounts and search filters. Here is how the app works:
Launch your computer or mobile browser and visit the TweetEraser website.
From the homepage, click the button that reads "Sign in with Twitter." The website will take you to a sign-in page.
Sign in to the platform with your Twitter login information. The app uses a secure enterprise partner Twitter login.
After signing in, set up your account and choose the predefined deletion and advanced filtering methods.
From there, choose your class of tweets and begin your deletion tasks.
The platform may require users to upload their Twitter archives before in-depth operations. But apart from regular tweet deletion, users can set up automatic tasks on the web app. These automatic tasks can consistently perform specific tasks in the background.
How To Delete Old Tweets With Circleboom
Circleboom is another web application for removing old problematic tweets from your profile. The app lists your tweets and replies after you link your account to it, allowing individual tweet deletion tasks. It also allows users to filter these tweets and replies using search keywords and bulk-delete them afterward.
With Circleboom, users can clear tweets they made within defined periods. The web app's free tier allows users to delete 200 tweets and 200 retweets. The first paid tier is $24 monthly, allowing users to delete unlimited tweets from a single account. The $72 plan allows up to five accounts, while higher plans for business and corporate accounts exist.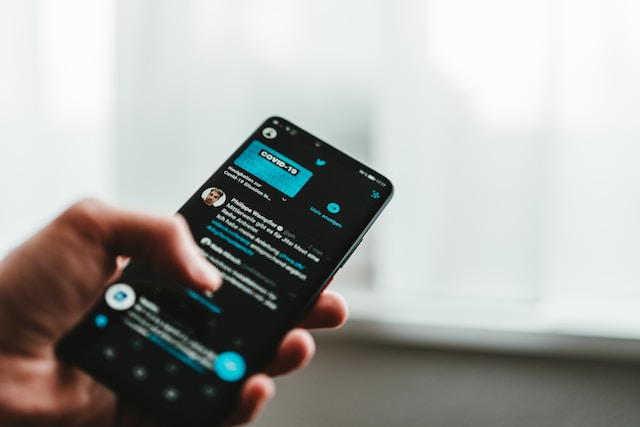 Deleting Old Tweets With TweetDelete
TweetDelete allows users to search tweets by keywords, date, and media. Our web tool lets users browse their tweets, retweets, and replies. One important feature of our web application is its profanity feature. This feature helps users find and remove tweets containing swear words, slurs, and inappropriate language.
With TweetDelete, tweeps can remove single tweets, erase many tweets at once, and set up automatic deletion. Again, users can filter tweets based on the number of likes and the date they published them. The web app is quite convenient for users looking to delete tweets for free. To use the TweetDelete app:
Visit the TweetDelete website and sign in with your Twitter login credentials. This app also uses secure Twitter authentication.
Use the filters available on the dashboard to find the old tweets you wish to remove.
Select the tweets and remove them with a click.
The web app's free tier permits users to delete up to 3200 of their most recent posts. On the other hand, the paid plan, which costs $15, allows users to upload their archives and access their history. Both the paid and free plans allow users to automate tweet deletion. But while the paid version does not require users to visit the site frequently, the free plan does.
At TweetDelete, we've designed a simple web application to filter and erase tweets in huge numbers. With this app, Twitter users can load their archives and perform specialized deletion tasks in a few quick steps. Fortunately, this web tool does not clog users' timelines with promotional content. Start filtering and cleaning your Twitter timeline today!
Bulk Delete Old Tweets
Sign Up Now