X, formerly called Twitter, first rolled out the bookmarks feature in 2018. Like its name, this feature allows users to save posts for later access. This feature on the social media platform was quite revolutionary since users initially liked posts to save them. Users can now bookmark thousands of posts and come back to them later. However, many users have questions like "Are Twitter bookmarks public?"
This important inquiry regarding the privacy status of bookmarks has persisted over time. While X, aka Twitter, shows the number of times users have bookmarked posts, there are concerns about the users' identity. So, this article answers your questions about this feature, discussing their use and manipulations.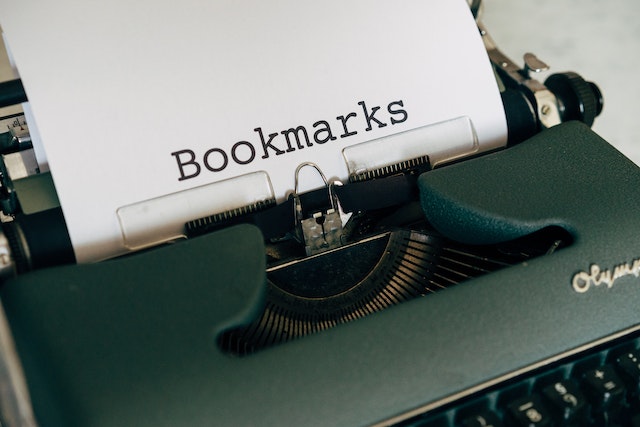 What Are Twitter Bookmarks? All the Facts About This Feature on X
While most users jumped on the bookmarks trend when Twitter added the feature, others still trot behind. Many users initially used the favorite button to like and save interesting posts. Of course, the platform saved and still saves your likes on your profile, so it was a pretty effective technique. This, the bookmarks feature, partly changed how many people used the platform. Subsequently, several questions arose about these bookmarks and their use. So, what are Twitter bookmarks?
Bookmarks are an integral feature of the Twitter landscape. This feature comes in handy when you view posts you wish to keep for future reference. With bookmarks, you can save posts in a separate dedicated timeline for swift access whenever you wish. From your account, you can also access these bookmarks in the same arranged format you saved them.
Saving posts to your Twitter bookmarks is a pretty straightforward process. So is returning to access your saved posts. Many users often mistake bookmarks for lists on X, aka Twitter. Lists are usually important for adding posts from specific users to dedicated timelines. With lists, people classify accounts based on topics, interests, and groups. Also, lists are discoverable, meaning newer posts from those accounts would also appear in a specific list.
On the other hand, bookmarks add individual posts to the dedicated section on your account. While Twitter or X lists can be public depending on the user's specifications, this is not the case with bookmarks. This feature is also useful. For instance, you can organize and queue specific posts for presentation during a space.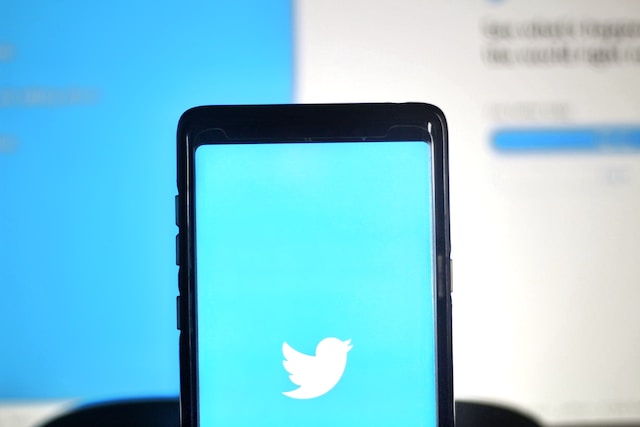 How To Save Posts to Twitter Bookmarks: Marking Posts on X for Later
While you may need to save posts for future reference on Twitter, you may be unsure of the process. For newbies on the social media platform, saving posts could be tricky. While the process is almost similar on all devices that support Twitter or X, a few differences exist among them. For instance, performing this action differs on the mobile app and the desktop browsers.
Here are four quick steps for saving bookmarks on the Twitter or X mobile app:
Launch the X app on your iPhone or Android device.
Log into your account and scroll through your news feed.
Find the post you wish to bookmark and tap the share button under the post. You can find the share button at the right of the actions tab under each post.
After tapping the share icon, several options will pop up. Tap the bookmark option, and X will immediately display a message showing you've bookmarked the post.
You can also add posts to your bookmarks when browsing X or Twitter on a personal computer browser. While this process does differ from its mobile counterparts, here are five steps that'll help:
Open a web browser on your personal computer and load the Twitter or X website.
Log into your account using your login credentials. The platform will immediately place you on your homepage.
From your homepage, search for the post of interest or identify the post you wish to bookmark.
Just under the original tweet, click the share icon.
Tap the bookmark option from the list of options that'll appear. The website will immediately display a prompt showing you've saved the bookmark.
How To See Twitter Bookmarks: Accessing Your Saved Posts on X
Besides saving posts to your bookmarks on Twitter, now X, you need to access them afterward. Being able to access these marks is the entire basis of the feature. However, some users are unsure about how to see Twitter bookmarks. Again, finding your saved bookmarks on the mobile app differs from accessing the marks on the Twitter desktop website.
So, here are four helpful steps for viewing bookmarks from your Twitter or X mobile app:
First, open the Twitter or X app on your mobile device.
Log into your account with your Twitter credentials.
Open the side menu by tapping the profile avatar at the top left corner of the screen. Several options will appear immediately in the menu.
Tap the "Bookmarks" option, and the app will display all your bookmarked posts.
Performing this action on the Twitter desktop website is as straightforward as its mobile version. Here are seven steps you'll find helpful.
Launch a web browser on your desktop computer and open the Twitter or X website.
Log into your account. The website will immediately place you on your homepage, where you'll see posts in your feed. The homepage also displays the platform's menu options on the left.
From your menu, click "Bookmarks." The website will display all the posts you've saved in this section.
As soon as you've added a post to your bookmarks, the post becomes available in this section. Also, unlike your search history, the platform saves bookmarks to your account. This means that saving a post to bookmarks makes them available on all the devices you've signed in to.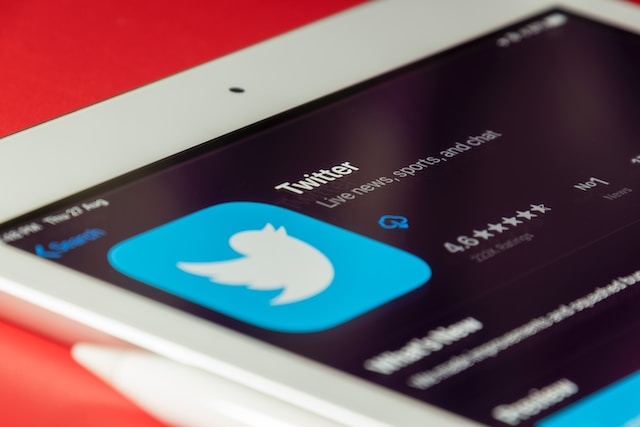 Can Twitter See Your Bookmarks? Does the Platform Access This Information?
Privacy concerns are a major issue on most social media platforms, including X, formerly Twitter. While most users are skeptical about their safety from third parties like spammers and hackers, others have distrust for the platform. For instance, many users are uncertain about the safety of their information and user data. If you're also unsure about this, you may be wondering about the privacy of your Twitter bookmarks. So, can Twitter see your bookmarks?
Generally, Twitter keeps most of your account information, dishing it when you request it. Since the platform saves your bookmarks to your account, it can access them and pull them when you ask. This way, users can access their bookmarks on any device they log into.
Although the platform keeps your account information, including your saved posts, it does not use this information indiscriminately. Again, X, formerly called Twitter, transports most of your information on the platform. Therefore, consider saving bookmarks but removing them as soon as you've finished with them.
Are Twitter Bookmarks Private? Are Twitter Bookmarks Public or Concealed?
Many users rely on privacy when using social media platforms like X, aka Twitter. Of course, these platforms serve as town halls, also helping to connect people. Nonetheless, many users may not want to share all the information about their activities on X. Bookmarks could be among the information you may wish to keep private. For this reason, many users have questions like "Are Twitter bookmarks private?"
Bookmarks on Twitter are private. This means that you can only view them when using your account. Although bookmark counts have remained public on X, it only shows the number of people bookmarking a specific post. This count is viewable by anyone who can access the post, including the author and the audience.
This factor gives users more freedom when interacting and performing specific actions on the platform. Unlike Twitter likes, which are accessible by anyone viewing your profile, bookmarks are not as open.
On the other hand, remember that your Twitter lists, likes, posts, and replies are in the public domain. Virtually, most of your interactions besides bookmarks are public.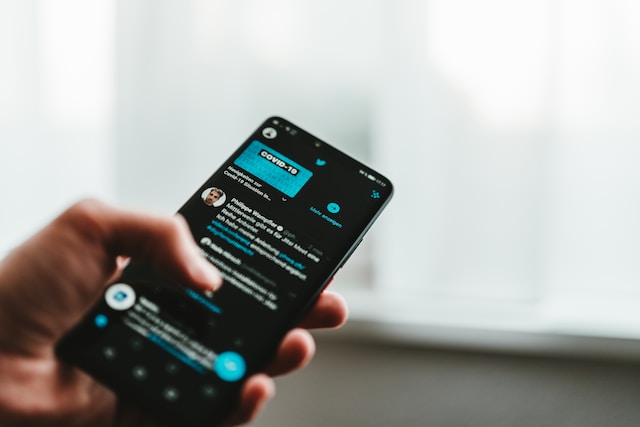 How To Organize Twitter Bookmarks: Arranging Your Saved Posts on X
Besides saving posts to your bookmarks on Twitter, you may need to organize them. Properly arranging your saved posts allows you to access them more conveniently. To organize Twitter bookmarks, you'll have to use folders. However, the platform only allows users with the premium X verification to organize their posts into folders. Also, it offers a couple of alternative ways of acting.
Organizing Bookmarks on X From Your Home Timeline
Twitter, now called X, allows users to organize their bookmarks from their feeds while saving them. This is an effective way of arranging your marks since you can create or add new folders to existing folders. Here are three steps to complete this activity:
Open your Twitter or X app and find the post you wish to save into a folder.
Tap the share icon and long-press the bookmark button. The app will display an option to add the post to a folder.
Tap the plus sign, name the folder, and save it to the folder.
Any other bookmark you save without specifying a folder will automatically move to the "All bookmarks" folder.
How To Organize Posts From the Bookmark Section on X
Users can also organize their bookmarks by creating folders in the bookmark section of their accounts. You can access this section from the left-side menu. Being also straightforward to manipulate, here are three steps for arranging your Twitter bookmarks into folders:
Open your Twitter or X app and log into your account; you'll land on your homepage.
From the homepage, tap the profile icon to open the side menu.
From the side menu, choose Bookmarks.
Next, tap the "New folder" option at the bottom of the screen and enter the folder's name.
Tap "Create" and complete the process.
Therefore, you should try understanding all these if you've been asking questions like "Are Twitter bookmarks public?" Besides manipulating bookmarks on your Twitter account, you may need to clean up your account. Although rogue posts may be interesting, they damage your profile in the long run. Fortunately, TweetDelete helps with the post-deletion activity.
TweetDelete, a third-party web service, allows users to remove their Twitter posts in bulk. This highly effective web app loads Twitter archives, supporting specific deletion tasks. Because it does not spread promotions on users' timelines, it is ideal for people looking to clear their profiles. So, start filtering and cleaning your Twitter timeline today!
Bulk Delete Old Tweets
Sign Up Now