Different tweets trigger different reactions from the Twitter community. So, while other tweets enjoy widespread acceptance, others draw hurricanes of backlash. In most instances, the number of likes on a tweet describes its overall reception to a certain degree. Although some of the most liked tweets have been controversial, most are widely accepted. These span from Chadwick Boseman's family's announcement of his demise to Barack Obama's tribute to Kobe Bryant.
Apart from that, Twitter users are also concerned about their own most liked tweets. An active Twitter account contains tweets with different reactions and numbers of engagements. So, how do you pick out those tweets with exceptional amounts of engagements? This article covers all of that and even more.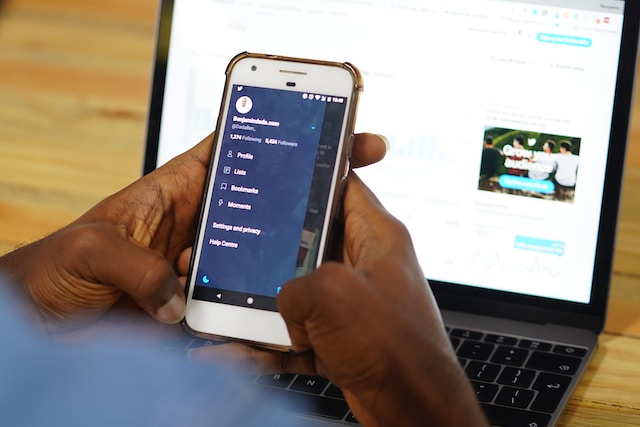 What Are the Most Liked Tweets of All Time?
Since Twitter became mainstream, several posts have blown up on the social media platform. While some posts have amassed these likes over time, others got the status quickly. These most liked tweets have garnered millions of likes and are getting even more. Because of this, many users are interested in discovering the most liked tweets of all time. So, let's dive into that.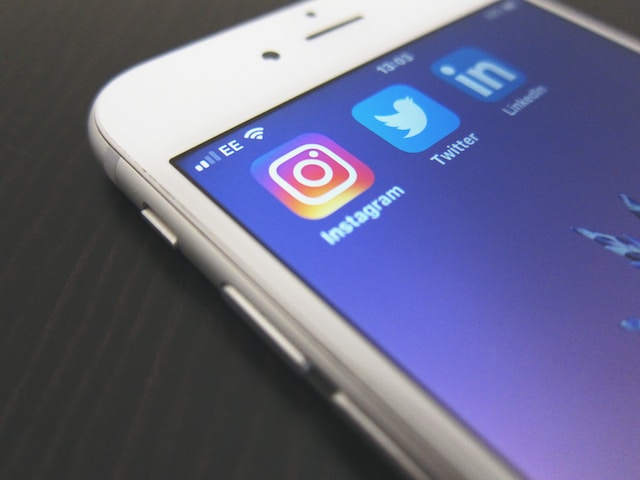 The Tweet Announcing Chadwick Boseman's Demise Is the Most Liked Tweet
After Chadwick Boseman passed away in 2020, his family announced his demise on his Twitter account. The post announcing Boseman's death after a battle with colon cancer would go on to be the most liked tweet. Although the diagnosis had revealed his condition four years before, his family only made the diagnosis public after his death. Within a few hours, that tweet had become the most liked tweet within a day of posting.
Despite Boseman's family making the tweet on August 28, 2022, it was the most liked post on Twitter for 2022. People worldwide loved Boseman for his movie performances, especially his role as King T'Challa in Black Panther. The tweet has since gathered 6.9 million likes and received 1.9 million retweets.
Elon Musk's Tweet About Buying Coca-cola Is the Second Most Liked Tweet
A few days after taking over Twitter, Elon Musk tweeted about buying Coca-Cola. According to the tweet, he would buy Coca-Cola to put the cocaine component back in. "Next, I'm buying Coca-Cola to put the cocaine back in," the billionaire tweeted. In context, the drink's first recipe also consisted of extracts from coca leaves, the source of cocaine.
This tweet became the second most liked tweet on the platform. Although the post was a joke, it received a myriad of responses and counter-responses. The tweet, made on April 27, 2022, now stands at 4.6 million likes.
Obama's Tweet on Racism Is Third on the List
Former United States President Barack Obama made a tweet quoting Nelson Mandela's autobiography, Long Walk to Freedom. "No one is born hating another person because of the color of his skin, background, or religion." He tweeted to respond to the 2017 attacks in Charlottesville on August 12, 2017.
The tweet accompanied a photograph he took in 2011 while visiting a daycare center. Four days later, the tweet, having gathered 3.3 million likes, was officially the most liked tweet at that instant. Within that interval, the tweet had surpassed the previous record. Now, the tweet stands at 3.9 million likes and 1.4 million retweets.
Greta Thunberg's Clapback at Andrew Tate Is One of the Most Liked Tweets
After controversial British-American personality Andrew Tate taunted her with his car collection's emissions, Greta Thunberg tweeted a cheeky clap back. Tate had initially targeted a tweet at Thunberg taunting her about her climate campaign activities while citing his numerous automobiles. He then asked for her email to send a complete inventory of his cars.
Thunberg, a Swedish climate activist, replied to the tweet, insinuating that Tate better got a life. Her reply has gathered 3.8 million likes on the platform since she posted it on December 28, 2022. This has placed it in the category of the most liked tweets of all time.
Joe Biden's Inauguration Tweet Is the Fifth Most Liked Tweet
On the day of his inauguration, Joe Biden posted a tweet that would become the most liked tweet of 2021. On January 20, 2021, Biden's post said, "It's a new day in America." This tweet has amassed up to 3.8 million likes on the platform.
As expected, the post drew a lot of diverse reactions from Twitter users.
Barack Obama's Tribute to Kobe Bryant Comes Sixth on the List
After the news about Kobe Bryant and his daughter's deaths surfaced, former United States President Barack Obama tweeted a tribute. In the tweet, he iterated that Kobe was a legend just beginning another phase of his life. He stressed that the death of Gianna, Kobe's daughter, was even more heartbreaking. "Michelle and I send love and prayers to Vanessa and the entire Bryant family on an unthinkable day," he concluded.
This tweet became the second most liked Twitter post of 2020, ever since remaining in the list of the most liked tweets. This post which Obama made on January 26, 2020, has gathered 3.6 million likes.
Greta Thunberg's Reaction to Andrew Tate's Arrest in Romania
After Andrew Tate's arrest in Romania, rumors posited that a video he made taunting Thunberg assisted authorities in locating him. Although authorities debunked the rumor, Tate's video included pizza boxes from a Pizzeria in Romania which allegedly indicated his location. After his arrest, Thunberg returned shots, saying, "This is what happens when you don't recycle your pizza boxes."
Greta Thunberg's tweet directed at Andrew Tate has gathered 3.5 million likes since its posting on December 30, 2022. Because of this, it has remained in the class of the most liked tweets on the social media platform.
Elon Musk's Assurance To Uphold Free Speech on Twitter
Shortly before the Twitter board unanimously accepted his purchase deal, Elon Musk made the tweet, assuring users that he'll uphold free speech. The billionaire published a tweet stating his hopes for even his strongest critics to remain on the platform. "I hope that even my worst critics remain on Twitter because that is what free speech means,' he stated. Musk posted this tweet on April 25, 2022, and has amassed 3.1 million likes.
Twitter's Tweet During Meta's Downtime Is One of the Most Liked Tweets
On October 4, 2021, Meta's social media platforms, including Facebook, Instagram, and WhatsApp, experienced a global outage. Twitter made a tweet addressing everyone. "Hello, literally everyone," the social media giants posted. According to Twitter's annual review, this tweet became the third most-liked Twitter post of 2021, gathering 3.1 million likes.
Jungkook's 2021 Selfie Is Also Among the Most Liked Tweets
On January 24, 2021, Jungkook, a member of the Korean band BTS, posted a selfie wearing his freshly-dyed blond hair. Within 58 minutes, Jungkook's tweet exceeded a million likes, becoming the second most-liked post on Twitter for 2021. The tweet now has 3.1 million likes, retaining its status as one of the most liked tweets. Jungkook and the entire BTS band remain some of the most famous pop singers in the world.
How To Find Your Most Liked Tweet
The average number of likes people receive on their tweets indicates the overall performance of their Twitter account. Thus, monitoring the progress and making informed decisions is essential for someone looking to grow their account. For one, you may need clarification about how to find your most liked tweet. Knowledge of your excellently-performing tweets could indicate the pattern of tweets that tend to go viral. So, here is how to do this.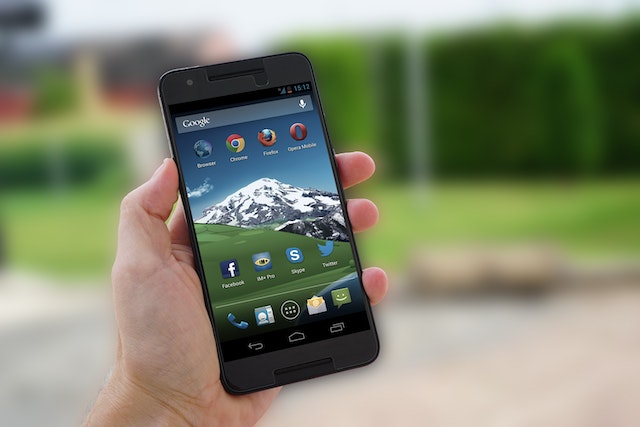 Using Twitter Analytics To Find Your Most Liked Tweet
Twitter Analytics is another way to pick out your most liked tweets. This feature gives users a clear view of their tweets' performance regarding engagements, including likes, replies, and retweets. To use this, sign into your account on your personal computer and go to your home screen's left side. Next, select "More" and click the "Creator Studio" option.
Tap "Analytics," and Twitter will move you to a screen displaying your engagements in the past four weeks. On the top panel of that screen, click "Tweets," then find and click on the bottom "Top tweets" button. The screen will display all your top tweets, allowing you to choose your most liked post.
This system provides a pretty efficient way of tracking the progress and performance of your Twitter account. But note that you must turn on Analytics if this is your first time using that feature.
Use Twitter Advanced Search To Find Your Most Liked Tweet
Twitter offers an advanced search option allowing users to search phrases and words to receive advanced results. This advanced search function matches the keywords with specific data on Twitter's database, providing the needed results. This feature lets you find your most liked tweets and others using different parameters.
To perform this action, log in to your Twitter account, tap on your search bar, and input your search query. When the application loads your search results, tap the "Advanced search" option under the "Search filters." You can then pick your preferences from the several sections on the next screen.
From the options available on the advanced search feature, head to "Accounts and tag your account." Then, go to the "Engagement" section and toggle with the minimum likes until you get your answer. This Twitter functionality also permits users to filter tweets based on dates, number of replies, and number of retweets.
Most Liked Tweets by Users
To know how another user's account performs, checking out their most liked tweets is sometimes essential. This metric enormously helps to characterize their influence when an influencing deal is involved. Several helpful tools and functions help you find the most liked tweets by users. Here are a few of those.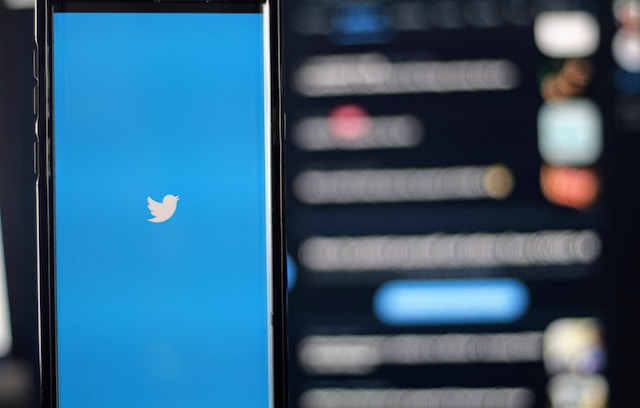 Using WingAzul To Find a User's Most Liked Tweets
WingAzul helps find any Twitter user's most liked tweets. This web application retrieves tweets based on likes, replies, retweets, quote tweets, dates, and impressions. Relatively easy to use; you would have to input the username of the account you're looking to inspect. You can also use the user's account ID to perform this search. Before then, choose the sorting parameter as "likes."
Also, choose the decreasing order which displays the tweets from the highest to the lowest likes. Click the "Submit" button, and the app will load the tweets and display your desired results. However, due to Twitter's API limitations, WingAzul does not display all the tweets on an account. It sticks to the most essential results related to the inputted search entry. Fortunately, this free tool doesn't require users to create accounts or pay subscription fees for this service.
Using a Twitter Search Function To Find a User's Most Liked Tweets
Twitter offers another simple option for picking out the most liked tweets on an account. The search function is straightforward and powerful for scanning public Twitter accounts. You must sign into Twitter and enter specific search parameters in the search bar to use it. For instance, input and search the key "from: Twitter min_faves:100000" to view Twitter's tweets with over 100,000 likes. Again, searching for "from drake min_faves:200000" brings up Drake's tweets with over 200,000 likes.
You can vary this with any account and any number of likes. Consequently, you should be able to play around with the feature and find the most liked posts on an account. This feature does not only work to find likes. You can also find retweets by changing the search to "from twitter min_retweets:10000."
At TweetDelete, we've created a web application to mass remove your Twitter posts. This application removes tweets based on their age, also targeting specific keywords. This application can also run on an automatic schedule if it fits your preferences. TweetDelete is helpful for people looking to place a limit on the information they expose on the platform. Start filtering and cleaning your Twitter timeline today!
Bulk Delete Old Tweets
Sign Up Now