Twitter is a great social media network to start building a following. Whether you're a professional, brand or anyone else, this platform has all the features and tools to help you grow. The focus on short-form content, along with the fast-paced nature of Twitter, makes it seem easy to go viral. However, it's not as simple as it seems, as you still need to put in a lot of effort. If you're looking for the answer to how to get popular on Twitter, your search ends here. This is where you'll get all the growth hacks to increase your follower count. Whether you're an artist or a business, your journey to becoming famous starts with this comprehensive guide.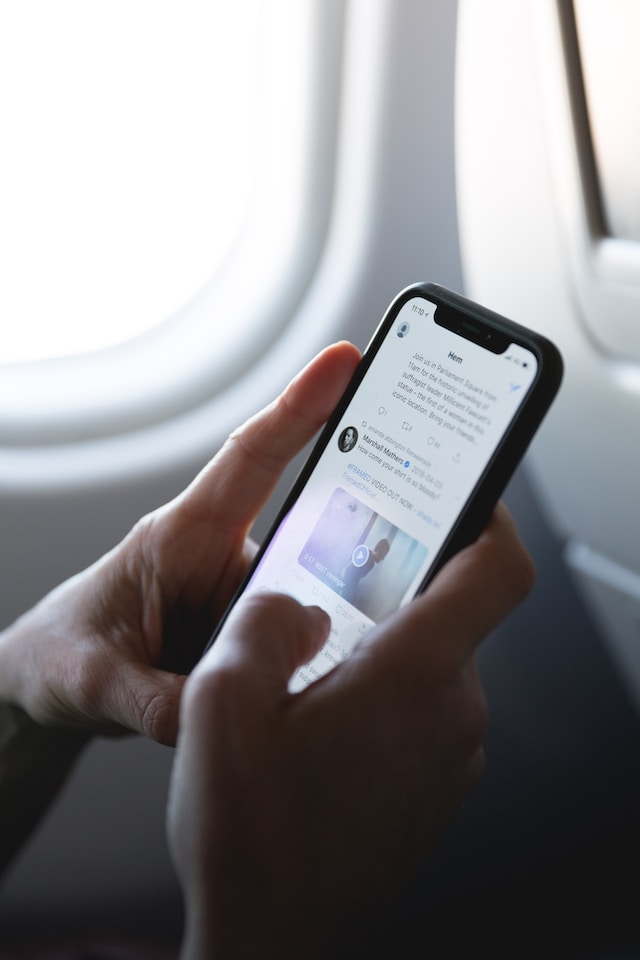 Why Should You Focus on Gaining Popularity on Twitter?
In the search for how to get popular on Twitter, there's always this burning question – why this platform? To get to the bottom of this question, you must understand why everyone is here. People are on Twitter not to connect with their friends. Instead, they are here to follow industry leaders, experts, public figures, celebrities and other famous people. Even though this is a digital space, it helps build parasocial relationships.
If you hit it off, the connection between you and your target audience is strong. You can build credibility and authority by establishing yourself on this platform. This, in turn, will boost your organic reach. All these values feed off each other and become immense, like the snowball effect.
It may be a niche crowd when you compare it to other platforms. But it can help you reach heights like never before. Also, you've to keep in mind that your reach is global.
When you establish yourself as a player here, they will become your followers. In other words, they are your customers who will visit your website. These users will buy your products and services. They are also the ones who will continue to check out your profile for the latest updates.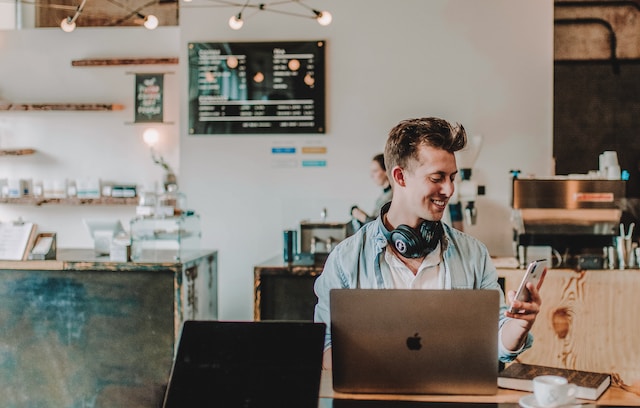 How To Get Popular on Twitter Fast?
Let's face it; everyone wants to know the secret to become popular quickly. A common solution is to buy Twitter followers, giving you the push you need to gain traction. However, this isn't viable in the long run. Not only will you not get substantial engagement, but there's also the risk of coming under Twitter's crosshair. Also, when you buy followers, there may be an initial bump in your engagement. But they aren't the ones who will invest in what you have to offer or participate in conversations. So, how to get popular on Twitter fast? Below are three growth hacks you can use to boost your popularity.
1. How To Get More Popular on Twitter: Use Followers Campaigns
Are you considering buying Twitter followers? Well, spending your resources on followers' campaigns is a better option. These promotions can help you reach out to new and active users interested in your account. They can help you pick up steam on the platform, as they will accelerate the reach of your content. This is one of the many solutions to how to get popular on Twitter.
This doesn't mean you put all your eggs in this basket. Instead, you should try to find the balance between paid and organic growth. This way, you'll always get the best of both worlds. If you're using a Twitter followers campaign, start with text advertisements. It's a cost-effective solution as Twitter, now X, only charges for specific actions. This depends on the type of campaign. As you're running a follower campaign, you only pay when you get new followers.
2. How To Get Popular on Twitter: Hop on the Trends Bandwagon When Relevant
When you see trending topics and hashtags, joining the conversation is tempting. Why? It is a great way to direct attention to your account, especially if your post appears in the Explore section. This is one of the paths on how to get popular on Twitter. However, it can come at a cost if you're not careful. What does this mean?
Let's say your account focuses on posting hot takes about sports like the NFL and NBA. When you check what's trending, you notice there are hashtags about technology. As you're not well-versed in this field, posting hot takes about technology can highlight the lack of knowledge. Not only does this look disingenuous, but it can also turn your followers into non-followers.
When watching trends, ensure they are relevant to who you are on the platform. It should come off as authentic as you are adding value to the discussions, not detracting from the conversation.
Remember, quality always trumps speed, especially for popular accounts. Your follower count will explode if your content comes off as evergreen or timeless.
3. Give People Reasons To Engage and Repost Your Posts (Formerly Tweets)
One technique on how to get popular on Twitter is to get your followers to engage with your content. The algorithm will boost your posts when they like, repost, and leave replies. This means more accounts will see your content. Also, your posts will appear in the timelines of people who follow your followers.
First, you need to get Twitter Blue, now X Premium, as it gives you a slight boost in search and conversations. Although you can write essays with the subscription, stick to the 280-character limit.
This helps you with your creativity and ensures you make the most of your posts. It's easy to lose track of or repeat the same points regarding long-form content.
One way to get around the 280-character limit is to start a thread. Ensure you include high-quality and valuable information you know people want to read and learn. For example, you can break down complex topics into easily digestible posts.
Another solution is to create visual content like infographics, making consuming content easy. Also, using images means you don't have to worry about the character limit.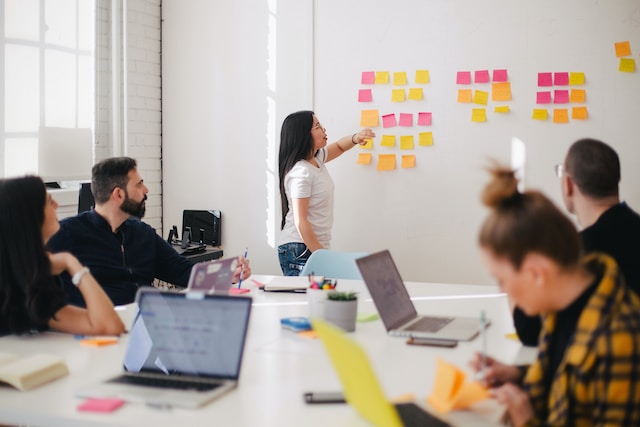 How To Get Popular on Twitter Business?
As a business, you can't ignore Twitter, as the platform offers plenty of opportunities to grow. For example, according to X, aka Twitter, there's a higher chance that 53% of users will invest in new products. This is one of the many reasons you'll find countless brands on this platform. Below are three tips on how to get popular on Twitter business.
1. Respond to Your Customers
Don't just spend time on Twitter focusing on running advertisements and putting out posts. You must also know what people say about your brand on the platform. People use Twitter to reach out to businesses, especially with product and service issues.
Users generally mention brands by tagging them in their posts. However, they may forget to do so and name the company instead. You won't know in this case, as Twitter won't notify you about this. Also, users will include branded hashtags, which also helps with visibility.
One of the ways how to get popular on Twitter business is to monitor these mentions. You can enable notifications and use X's advanced search. When you see such mentions, make sure you respond to your customers.
Not only will this show that you care about your customers, but it also shows that you're responsive and receptive. This can go a long way in boosting the popularity of your brand on Twitter. Why? People who are happy with your response will spread the word with their peers.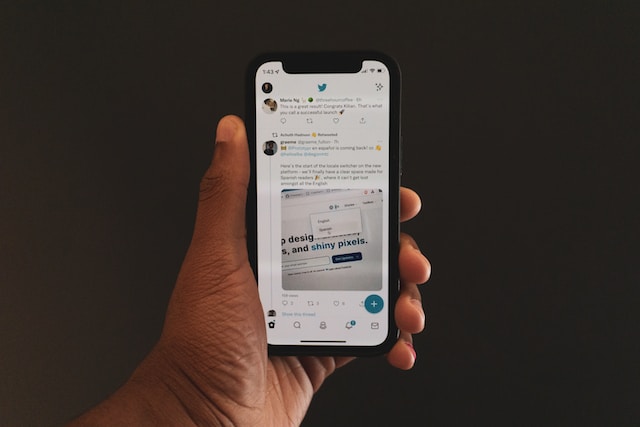 2. Join Communities and Threads That Share Art
Reposting (aka retweeting) is one of the many indicators the algorithm uses to determine what posts to boost. If you want to know how to get popular on Twitter, you need to join communities that share art. There are also threads that do the same.
How does this work? More people will get to see your art when users share your art. They'll repost or engage with your pieces if they'll also engage with your work. This can go a long way in boosting your popularity on the platform.
Remember, you don't have to be the fastest. You can also think of this as a marathon when it comes to building a following and increasing your popularity.
As you engage with these communities, you'll learn about original hashtags. You can include these tags in your art to increase its reach. When you support other artists, they'll do the same. What does this mean? You should also be sharing posts from other artists and supporting them. This way, more users will start to follow you.
How To Get More Popular on Twitter: Avoid Sensitive Content
Sensitive content can have a substantial negative impact on your popularity. When you post content that falls into these categories, Twitter or X will reduce its reach. Also, the platform won't allow such posts to appear in search results. This means fewer people will see your content. As a result, your growth rate will go down significantly. So, how to get more popular on Twitter is to avoid posting sensitive media.
If you post sensitive content on your profile, you should remove them immediately. Unfortunately, Twitter doesn't provide a solution where you can delete hundreds of posts simultaneously. Thankfully, you can always rely on TweetDelete to ensure your account continues to grow. By using its simple interface, you'll find every post with sensitive content. You can set it up to delete these posts and automatically remove similar tweets in the future. Ensure Twitter never has a reason to reduce the visibility of your posts by using TweetDelete today!
Bulk Delete Old Tweets
Sign Up Now