Have you ever wondered why some posts on X, formerly known as Twitter, trend while others don't? Besides the high engagement these posts garner, there must be another factor. If these popular tweets weren't at the forefront of people's timelines, they wouldn't get so much interaction. Well, tweets rank because of the Twitter algorithm. Though Twitter, now X, has various sections like explore, trending, for you, and following—the algorithm controls them all.
The Twitter algorithm notes the posts and topics you follow, your clicks, likes and replies. It then processes this detail and recommends content for you on this basis. It also rates people's interaction with your content and determines whether to promote it. Thus, the algorithm is an important consideration for Twitter marketing, and this article explains it in detail.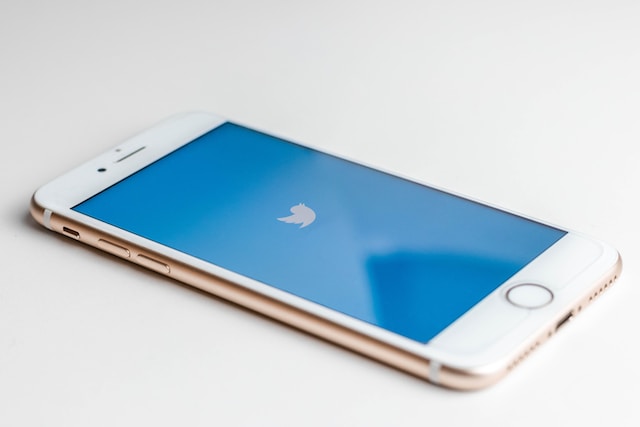 What Is the Twitter Algorithm? What Exactly Does It Mean?
The Twitter algorithm is a multifaceted system that operates according to specific rules for personalizing your Twitter, now X feed. The system employs a machine-learning language to filter millions of posts daily. Through several factors you will soon discover, the algorithm selects content for users' feeds and timelines. Thus, X sources and recommends posts for you to view and engage daily.
Hence, Twitter's algorithm is the system that curates the content of your home, following, exploring, and trending tabs. The algorithm also suggests accounts and topics for you to follow on the app. By monitoring users' interests and activities steadily, the system combines similar tweets and ads from in-network and out-network for enlightenment. Therefore, it greatly influences engagement and lead generation on X, aka Twitter.
The algorithm places stuff that will catch your attention at the top of your feed by personalizing your timeline. Amidst these tweets, the more popular ones take the spotlight, while those with lesser engagement follow after. Then, in the latest tweets tab, content appears in reverse chronology, helping users catch up with recent tweets from followers.
Formerly, no one could interpret Twitter's algorithm because it was a closed source code. But amidst several Twitter reforms, the corporation disclosed its algorithm's code. Revealing the code enabled millions of X users to optimize their tweets. So, users of X can now formulate more efficient marketing strategies for exposure. With enough information on how the algorithm operates, you can scale your X profile from zero to a hundred.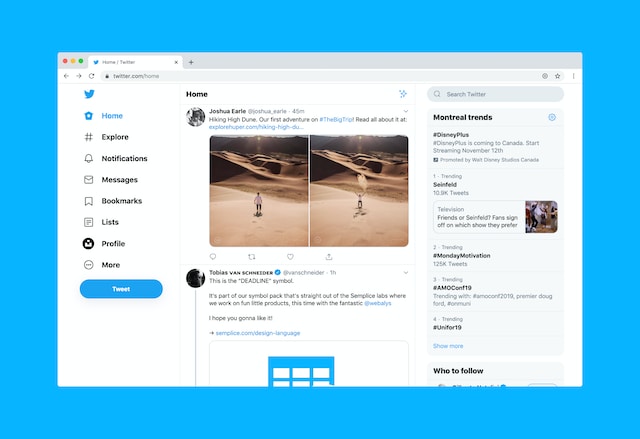 Did the Twitter Algorithm Change? Find Out How Much the Company Varied It
Change and continuity are relative to existence in all spheres of life, including the Internet. There is always a consistent upgrade in the method and means of interaction. For example, the Internet has evolved from Web 2 to Web 3. Likewise, the wave of digital evolution has swept across social media platforms, leading to the recent Twitter Algorithm change.
Previously, Twitter functioned with the black box machine learning language. The use of the black box model greatly inhibited understanding of the algorithm's functionality. The reason for this is the obscure nature of the system. In operationality, black box systems make decisions without explanations, thus keeping users in the dark. Unlike explainable AI, the black box system is complex, making it tough for Twitter users to control.
But before Elon Musk's acquisition of Twitter, he threw a question to his followers. The question was regarding the source code controlling Twitter's "For You" recommendation algorithm. He asked whether Twitter should open its source code, making it accessible to the public. Of course, the response was a massive yes. Following this, Twitter, now known as X, published its algorithm recommendation code on the programming website GitHub.
The switch to transparency is welcome as it discloses the secret mechanism for selecting timeline tweets. This mechanism involves candidate sourcing from your in and out network (people you follow and those you don't.) Next is tweet ranking. Then, for diversity, Twitter applies heuristics and filters through several measures, including content balance and visibility filtering.
The entire process helps curate interesting, recent, and relevant content on topics you like. Finally, Twitter's Home Mixer software processes a combination of Tweets, ads, and prompts, which will display on your device. So, with the Twitter algorithm, your home timeline comes alive.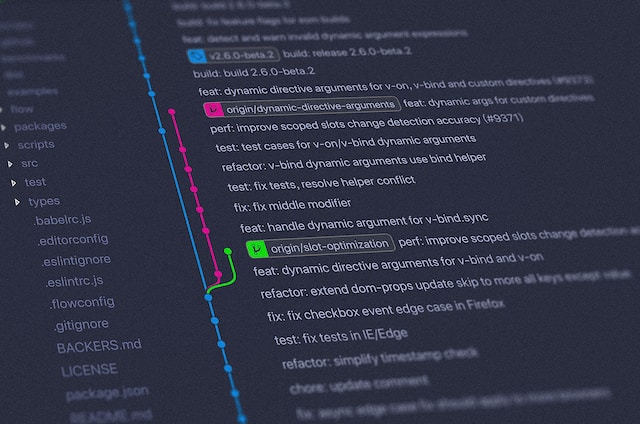 How Does the Twitter Algorithm Work? Discerning Ranking Signals
The Twitter algorithm uses certain criteria to determine how other users' tweets and posts rank on your timeline. Likewise, whenever you tweet, it assesses the post in relation to other users' interests. If your tweet passes the selection process and stands out as one of the best, the system influences its visibility. So, users who want to boost awareness and interaction must understand the system.
Tweet Recency: A Major Twitter Algorithm Consideration
The Twitter algorithm chooses top tweets for timelines, trends, and topics by grading several signals. Tweet recency is one of the major signals through which the algorithm prioritizes tweets. The system sources tweets relating to activities that are currently making waves. This way, you can be aware of current happenings as they unfold. So you can log in to Twitter to catch the latest news daily.
Twitter Algorithm and Content Relevance
Twitter doesn't circulate irrelevant, spammy,  NSFW, or harmful content. The rigorous process of scrutinizing thousands before displaying the best ensures that your timeline showcases only valuable posts. Below is a list of things the Twitter algorithm considers when gauging post relevance:
The accounts that you follow.
Content that incites conversation and engagement.
Posts that people retweet.
Twitter confirms the tweet author's verification status to ascertain their credibility and authenticity.
Twitter also checks for tweets with rich multimedia content as visuals elicit interaction.
How Personal Interest Affects the Twitter Algorithm
Twitter's algorithm customizes each user's timeline according to what they engage in the most. So, if you follow fashion, entertainment, and sports topics, you will see many posts from these industries on your feed. Aside from this, the algorithm also sources posts from accounts you follow and frequently interact with. So, Twitter's algorithm considers your likes, replies, mentions, retweets, and highlights.
The system interprets your input and produces similar output. Though your feed consists of posts from people you don't follow, your activity insight influences these posts. Therefore, you may discover a new favorite account to subscribe to, thus increasing the follower ratio.
How Twitter's Algorithm Analyzes Location
Depending on your settings, the Twitter algorithm considers your location when selecting top tweets. In this scenario, you'll only see tweets originating from your region. However, if you do not fancy this localized selection, you can change it from settings. By doing so, you'll expose yourself to global events and different perspectives.
If you want to alternate the location from which Twitter's algorithm selects your timeline tweets, follow these six steps.
Launch the app and visit the Explore page.
Tap the settings icon beside the search bar at the top of the page.
Look beneath "Location" in the explore settings for the option "show content in your current location."
You'll see a slider beside the option above. Slide it to the left if you want to access global tweets.
If you prefer seeing localized tweets, move the slider to the right.
You can tap "explore locations" beneath to select locations from which you want the algorithm to curate tweets.
How To Reset Twitter Algorithm: Managing What Appears on Your Timeline
It's wonderful how the Twitter algorithm selects the best content for your timeline. Though Twitter tries to provide a perfect tweet compilation that amasses traction, the result may not always resonate with you. Sometimes, this happens because you don't interact actively on this exceptional platform. However, you can select what you want to appear on your timeline if you know how to reset Twitter Algorithm.
Resetting Through Your Content, Topic and Engagement
Twitter's algorithm works with your interests. So, the primary way to reset it is by altering your interests. There's no need to worry, as you can do this easily by changing the nature of your content. If you tweet and retweet more about certain topics, the system will interpret them as part of your interests. Thus, the Twitter algorithm will push related content to your feed. Also, the topics you follow influence what appears on your timeline.
So you can unfollow topics you no longer want to see. Similarly, if you follow a fresh set of topics, the content in your feed will revolve around them. Here's how to change your Twitter topics in five steps:
Open the Twitter app or website.
Click the profile icon if using the app. For the Twitter web, click the More icon.
Select "Topics" from the options menu. A list of topics that you currently follow will surface.
You'll see a "following" button beside each topic. Tap it and click "unfollow" to remove the topic from your list.
Now, go to "more or suggested topics" and tap the plus sign beside any topic you wish to follow.
Furthermore, the Twitter algorithm trails your interests to discover your likes. Interestingly, tracking your Twitter engagements is the easiest way to determine your likes. So, to manipulate the system, you can follow different users with thrilling content that attracts you. After following these people, you must actively interact with their posts to enable Twitter's algorithm to decipher your new interests.
Toggling the Twitter Algorithm Between the Home Timeline and the Latest Tweets
Twitter's recommendation algorithm uses several metrics, including candidate sourcing and your interests, to decide which tweets you see. It's worth noting that the candidate curation metric involves content from your in-network and out-network. The more you interact on the platform, the better the Twitter algorithm determines your interests. But that aside, you can influence the content displayed in your timeline on X.
You can navigate between home or the latest tweets to alter the content on your timeline. The home timeline consists of posts about your favorite topics, searches, and interests from people you follow and others. Contrarily, the latest tweets consist of recent real-time posts from only people you follow on the app. The tweets appear chronologically according to the time of posting.
So, if you want to switch between your home timeline or the latest tweets, follow the five steps below.
Log in to Twitter web on your browser or open the app.
By default, the website or app reveals your home timeline when it opens. Here, you will see tweets recommended for you.
At the right side of the for you header at the top of the screen is the following header. You can tap "following" or swipe your screen to the right to switch tabs.
If you close and re-open the app, it will still be on the following tab.
If you wish to switch back to the "for you" section, tap the header above or swipe to the left.
Note that the "For you" timeline is no different from the home timeline. So, if you wish to gain exposure and build connections, stay on the home timeline. However, switch to the latest tweets to keep tabs on your family and friends.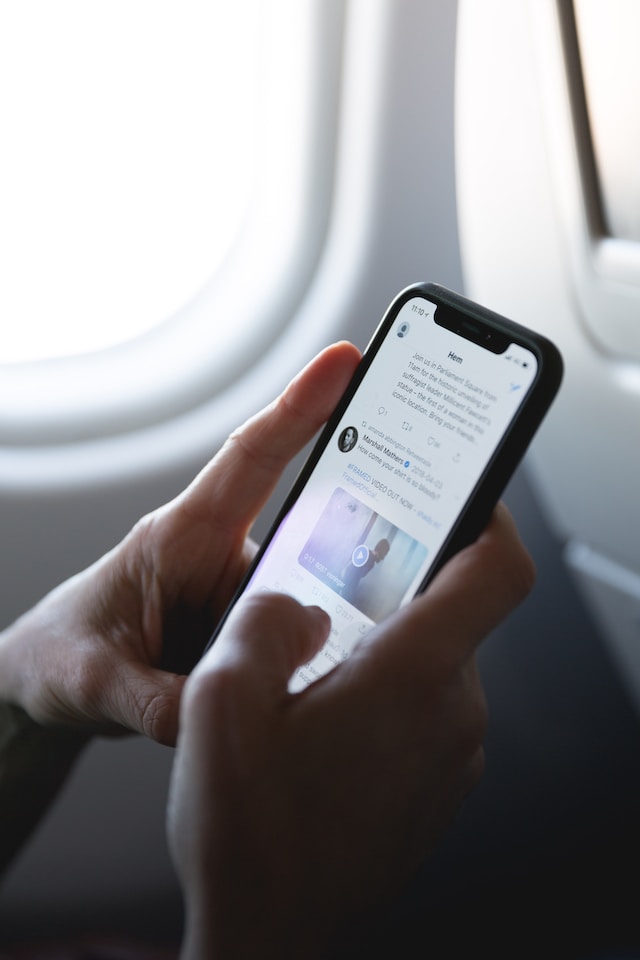 Want To Take Advantage of the Algorithm? Don't Miss These Clues
Understanding Twitter's algorithm is useless if you can't exploit it. You should aspire to increase your engagement exponentially and gain recognition and substantial followers on X. The key to growing your influence and managing your brand's Twitter reputation lies within the algorithm. So, let's dive into how to manipulate it.
These ten tips will help your posts rank on timelines and in the Explore section:
Spark engagement by posting valuable content several times daily. You can use the tweet scheduler TweetDeck to coordinate your tweets.
Accurate timing is crucial to making your posts go viral and garnering traction. So, post at peak interactive hours when users are most active.
Leverage relevant trending hashtags, tag and mention other Twitter users to spurr comments.
Use visual content as it generates interest and triggers users to like and retweet. These activities count for interaction, which the algorithm prioritizes.
Soliciting opinions through polls strikes meaningful conversations on X. Polls generate responses; therefore, the algorithm prioritizes them.
Stimulate your target audience to interact with your tweets by asking questions and posting threads. You can initiate games with rewards to grow your followers.
Put your profile in the spotlight by joining communities and following trends and topics.
Activate Twitter Blue premium subscription to make your posts rank higher and gain visibility.
Quote and reshare your popular tweets.
Monitor your content's performance with Twitter analytics and adjust your strategy accordingly.
Remember that Twitter's algorithm despises spammy and NSFW content. So, you should filter your posts and delete them. Therefore, at TweetDelete, we've invented an efficient web application that loads, filters, and deletes bulk tweets. This web tool doesn't clutter your timeline with ads. Start filtering and cleaning your Twitter timeline today!
Bulk Delete Old Tweets
Sign Up Now