Your timeline is the best tool for building your Twitter community. So you need to fill it with the most interesting and captivating content. However, you may not always have the best and most captivating content. Retweets help you share rich and appealing tweets in your niche to your audience without plagiarizing the original authors. This feature allows you to share tweets that benefit your brand and audience on your timeline while crediting the author.
You can even reply to the tweet while posting, adding your opinion, assent, or argument above the tweet. That describes Twitter's retweet feature. It is also a promotional feature for authors since you display their tweets to your audience, extending their visibility. This article discusses everything you need to know about retweets, including the symbol, meaning, and how to delete one.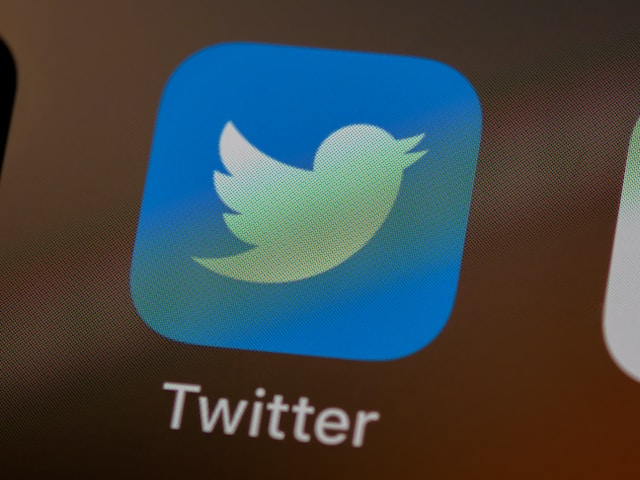 Retweet Meaning and Definition: What Does the Feature Do?
Retweet is a Twitter feature that allows you to share other users' tweets by posting them on your timeline. It is simply a reposting of tweets from another author on Twitter. The main function of this feature is to promote the original tweet to reach larger audiences. However, this retweet meaning only applies to its usage on Twitter's official app or page. Retweets from third-party applications using a different API do not appear the same as on Twitter's official page or app.
Besides sharing content, this feature also helps applaud a Tweet author. You can also use it to endorse a brand or product. By reposting a published post on Twitter, you're inadvertently telling your audience you support the brand or idea. Thus, established brands on Twitter can franchise smaller brands using this feature. On the other hand, authorities in niches can also use it to validate and promote striving authors to larger audiences.
What Is the Retweet Symbol? Identifying It at a Single Glance
Twitter's retweet symbol is two squared arrows following each other. This symbol is fitting because it denotes a sense of recycling or reposting an already published work. You can find this symbol as the second icon from your left under every tweet. Unfortunately, this symbol does not help you identify retweets because it doesn't accompany them. The symbol only accompanies tweets on your timeline, allowing you to use the feature.
Moreover, you can only use this feature for public account posts. If you're following a private account, you can view their tweets but not repost them. The icon would appear grey, preventing your access to it. The same applies to users who use protected tweets. Tweeps with protected tweets lock icon beside their display name.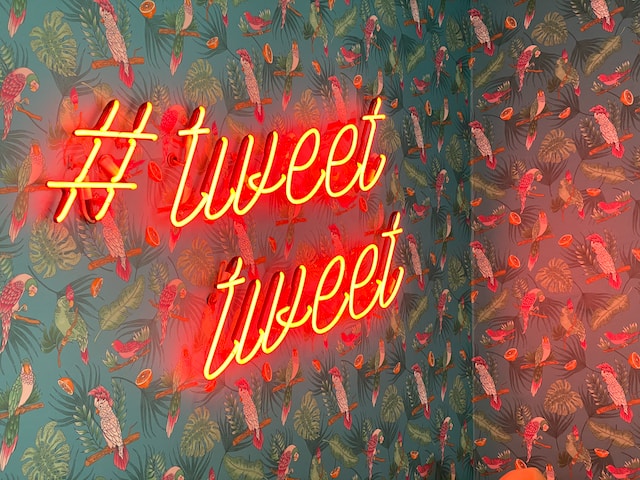 How to Retweet on Twitter: Two Simple Steps To Share a Tweet
Twitter users appreciate the originality and uniqueness of the people and brands they follow. However, this does not invalidate retweets on Twitter. When you periodically share insightful content from other authors, you'll gain more appreciation from your Twitter community. The key is to manage its frequency and ensure that the tweet you're sharing offers value to your audience. If you've found a post you wish to repost, this section will guide you on how to retweet on Twitter.
To repost an author's tweet, follow these two steps:
Find and click the two squared arrows icon on the tweet.
Then select "Retweet" from the prompt message that pops up.
After this action, Twitter will post the tweet on your timeline and share it with your followers.
What Is the Most Retweeted Tweet on Twitter? How Far Did It Go?
We often talk about viral Twitter hashtags or Twitter trends but seldom about viral retweets. Some tweets may receive massive reposts within a locality, but they hardly go viral globally, even regionally. However, some tweets have surpassed these limits earning millions of reposts.
Considering all live tweets, the most retweeted tweet currently has about 4 million reposts. The original tweet is a giveaway post by Japanese billionaire Yusaku Maezawa. In this tweet, he promised 100m yen to 100 random people who engaged in the tweet. His proposed charity commemorated his company, ZOZO, acquiring 1 billion yen in the 2018/19 festive period.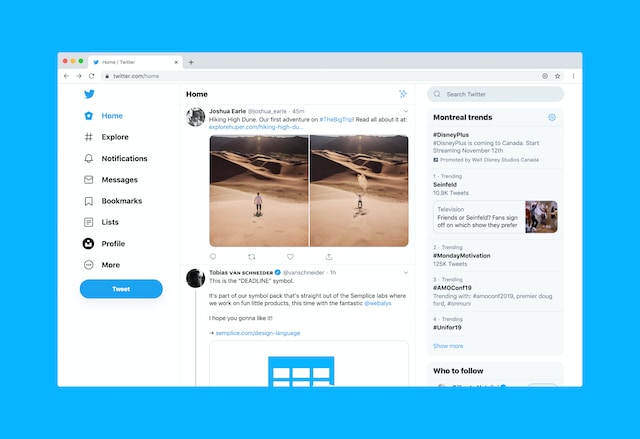 Can I Buy Twitter Retweets? Does Twitter Allow This?
Retweeting is an important engagement metric that can boost your Twitter visibility and reach. This metric can help build your Twitter audience and community faster and wider than any other metric. However, getting retweets is more difficult, while you can easily get users' likes and comments. People are less likely to repost your tweets because it gives you direct credit and promotes your brand for free.
However, a popular hack for attaining this much sought-after metric today exists. Many users now buy Twitter retweets for their posts to improve their engagement and extend their reach. As a result, many websites are offering these services you can explore.
Here are some of the top websites you can buy this service:
UseViral: Here is a popular social media marketing tool for building active online communities. UseViral will provide reposts from real and active Twitter users and deliver them instantly. Nevertheless, they're manipulative in their delivery and will not trigger Twitter administrators to verify your account growth.
SidesMedia: Here's another top-tier website for buying engagements and building a social community. SidesMedia assures you cheap yet organic engagements from active and verifiable users. Their delivery is swift enough to make your tweet trend locally, depending on how many shares you purchased.
Thunderclap: If you want to experience the benefits of this service before paying, check out Thunderclap. They offer 10-15 reposts for free to show the effectiveness of their service. Their Twitter engagement services are affordable, timeline and organic. You even get refunds and refills!
Remember that this action violates Twitter's manipulation and spam policies. So, you're only safe buying these engagements from reliable sources like those listed above. Twitter can suspend your account temporarily or permanently if found in gross violation of these policies.
How To Quote Retweets: Spicing up a Shared Post
When you simply repost a user's tweets, you'll like to gain him more visibility and engagement than you would your account. However, when you quote tweets, you increase your chances of better engagement on your post. A quote may even lead to direct Twitter messages from followers with similar views. Quoting a tweet means reposting it with your comments attached. This comment could be an assent, a criticism, or simple sarcasm directed at the original tweet. You should learn how to quote retweets to drive engagement on your account.
Below are the four steps to quote a tweet on Twitter, now known as X:
Find and click the two squared arrow icons on the tweet you want to repost.
From the options, choose "Retweet as Quote Tweet."
Add your comment in the box provided. Your comment can include emojis, memes, and media.
Finally, select Retweet to share the tweet and your comment on your timeline.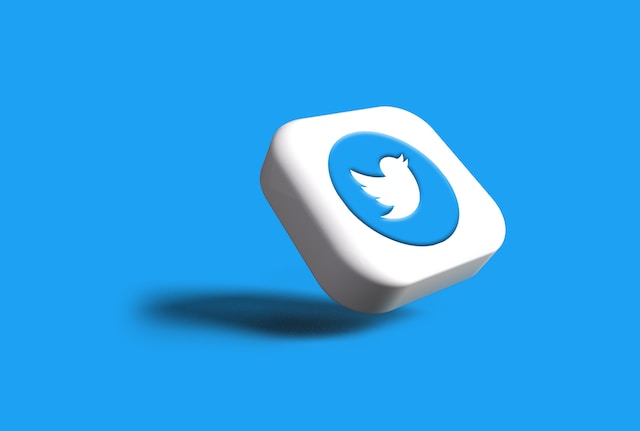 How To Undo a Retweet: Retracing Your Steps When Expectations Fail
Although it offers brand promotion, the primary aim of sharing a tweet on your timeline is increased engagement. However, some reposts, like regular tweets, may elicit more negative engagement than you anticipated. On the other hand, the author of your shared tweet may lose credibility. In any of these instances, it'd benefit you to subtly remove such tweets from your timeline. This section covers how to undo a retweet to help you stitch in time and preserve your account's credibility.
You can follow these three steps to retrace your step and remove a shared post from your timeline:
Go to your "Tweets" tab on your profile menu.
Find the shared tweet you wish to undo. It should have the two squared arrows icon highlighted.
Tap on the highlighted icon to remove the shared post from your timeline.
Twitter will immediately remove your retweet from your timeline and others. However, they may still appear temporarily on mobile devices with cached timelines or intermediary apps showing Twitter feeds.
Why Can't I See My Retweeted Tweet on My Tweets Timeline?
Retweets and their original tweets exist in a subjective relationship with each other on Twitter. That is why retweeting can aid a tweet to gain more visibility. However, their relationship is not a one-way lane. Just as the original post depends on the repost to gain visibility, the repost depends on the original for engagement. People will not engage the repost unless the original post offers them value.
Beyond this, a repost also depends on the original post to exist. That means your repost will disappear if the original tweet ceases to exist on Twitter. You will no longer find it on your timeline if the original author deletes the tweet. Similarly, your repost will disappear if Twitter removes the tweet from their platform or suspends or deactivates the author's account.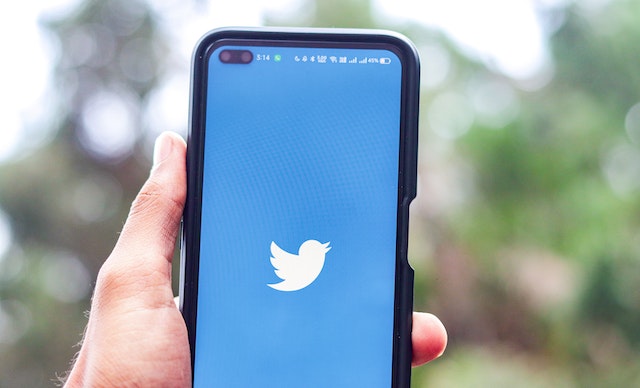 How To Delete Retweets on Twitter: A Detailed Guide
Twitter allows authors to modify their content and even remove it from public view if needed. Fortunately, this liberty also applies to authors of shared posts. When you repost a tweet, you're the tweet's author, properly referencing the original author. So, you retain the right to modify or remove your post if needed. Many users have sought how to delete retweets on Twitter. That helps them align their account to new standards when they make changes.
Here are the four steps to delete a tweet reposted on your timeline:
Go to your profile page and navigate to the "Tweets" tab.
Next, find the post you wish to delete. It'll carry a green arrow on its top right as a shared post.
Tap the highlighted two squared arrows icon to reveal further options.
Select "Undo Retweet" to delete that post from your account.
Is There Any Limit for Retweeting a Single Post?
There is no limit to how many times users can retweet a single post. Users can share a post as many times as possible. For example, the most retweeted tweet currently has over 4 million retweets, while the next has 3.2 million. These posts are still live and will gain more shares as time progresses.
Similarly, there is no specific limit for how many times you can repost tweets on your timeline. Twitter considers reposts as your tweets, so they're only subject to the daily tweet limit for your account.
You could easily abuse this freedom and randomly repost tweets from various accounts on your timeline. If you find yourself in this situation, you will benefit from clearing the clutter on your timeline. However, this may require bulk deleting some tweets and reposting.
TweetDelete is a simple web-based application that helps you manage your tweet timeline. This tool can help filter and bulk-delete tweets. You can also use it to automate deleting tasks based on preset instructions. TweetDelete can also import your tweets and like to your archive, clearing up your timeline while preserving your data. So, start filtering and cleaning your Twitter timeline today!
Bulk Delete Old Tweets
Sign Up Now