Are you aware of a feature on Twitter that makes certain tweets you post nonpublic without a private account? This feature is Twitter Circles. It was in the testing phase in May 2022 and was available to everyone in August 2022. Unfortunately, after October 31, 2023, this utility will no longer work, as the platform is shutting it down.
But learning about X Circles is still fun, especially if you're hearing about it for the first time. What is this feature, and how do you create one on the platform? How do you add people to a circle? Is it possible to remove certain users? Also, how will you know if you're a part of a circle? This article gives you the complete picture of this privacy-focused feature.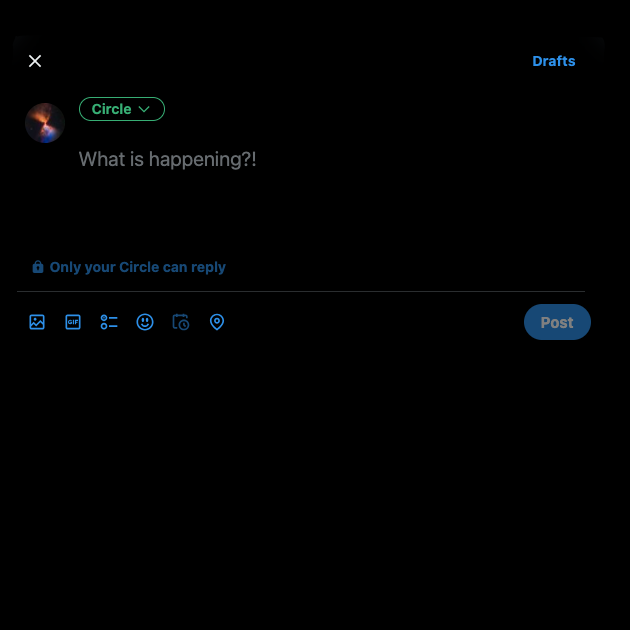 What's a Twitter Circle?
As you have never come across this feature before, you want to know—what's a Twitter Circle? It is a feature on the platform that allows you to choose who can see your posts. You can add other users to your circle. When you post a tweet, you can ensure it only appears in the feeds of the people in your circle.
Wait, if that's the case, isn't it the same as having a private profile on Twitter, now X? Although it is similar to protecting your posts, this feature doesn't affect all your posts.
Well, when you have a private X or Twitter account, only your followers can see your activity. Anyone else who isn't a follower won't see anything when they visit your profile. Also, posts from a private account won't appear in non-followers' feeds.
An X Circle is different, i.e., it doesn't affect all your posts. In fact, you get to decide which tweets (now posts) are available exclusively to your circle. You can have private conversations with X, formerly Twitter users, without making your account private.
Why Did Users Love Twitter Circles?
As there are several other features similar to Twitter Circles, the question arises – why was it popular? For example, you can create a community and only allow people you trust to join it. How is X Circles any better than this feature? To understand why users love it, you have to look at what it offers. Below are two reasons highlighting the reasons why it was popular:
You don't need to make multiple accounts: People use multiple accounts due to the impact of social media on their personal and professional lives. There are several instances of people losing their jobs because of their posts on Twitter. It can be a friendly joke between you and your friends. Or, you have strong opinions about a sensitive topic. It can go viral for the wrong reasons and put your current and future employment at risk. With X Circles, you can ensure only the people you trust can view your post. You don't have to worry about it going viral, as users cannot repost it.

You can express yourself freely: Expressing your opinions on Twitter, aka X, can feel like you're walking on eggshells. Everyone has different opinions, so some people may not like what you say. Due to this reason, you may not feel like expressing yourself. By using X Circles, this won't be an issue, as only a select few can see your post. This means you can really say what you want about a topic without worrying about unnecessary online attention.
How To Edit Twitter Circle?
The best part about using X Circle is that it is another way to personalize your experience on the platform. But this brings you to the question, how to edit Twitter Circles? Or, how do you make an X Circle? Below is a brief step-by-step explanation of this process:
Go to the post compose box on X or Twitter. If you're on Twitter for the web, it is on top of the page. Or, you can click the Post button from the quick navigation menu on the left. If you use Twitter for Android or iOS, tap the compose post icon on the bottom right. It is a quill with a plus symbol.
On top of the post compose box is the Choose Audience setting. Here, you can select who can view your post. By default, the audience is everyone for Twitter for the web and all followers for Twitter for Android and iOS. Select it and tap the Edit button next to Circle.
Switch to the Recommended tab to start adding users. Search for the user via their X or Twitter handle or their name.
Next to the user, there's an Add button. Click it to add the user to your circle. The maximum number of Twitter or X users you can add to this list is 150.
Go back to the post-compose box. When you publish your tweet, select Circle in ChooseAudience. This ensures only the people in the circle can see it.
As the platform is deprecating this feature, you can no longer add new people to this list. Also, when you publish a post for your circle, it will be visible to everyone. If you can't find this option anywhere, it means this feature is no longer available.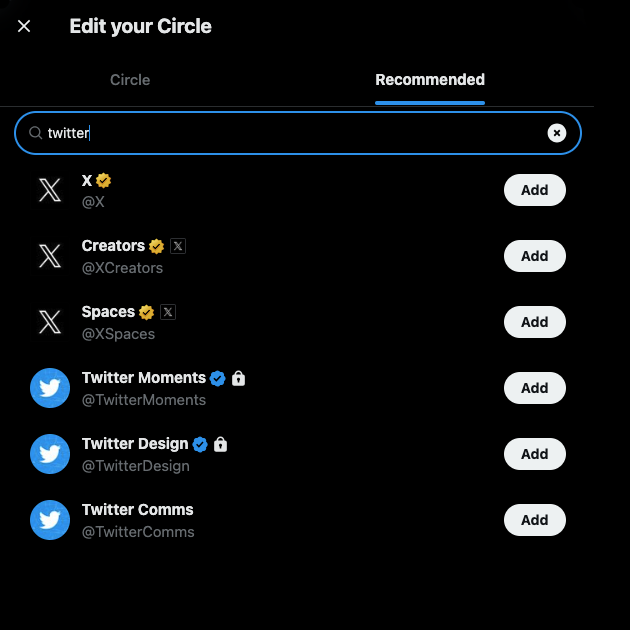 How To Remove Someone From Twitter Circle?
Just like how your friend circle evolves, so will your circle on X. In other words, you want to know how to remove someone from your Twitter Circle. This is an easy task if you follow the instructions below:
Open the post (tweet) compose box and select the Choose Audience option. It will either be all followers or everyone, depending on your device.
Select the Edit button next to this option – Circle.
It opens the Edit Your Circle menu. Under the Circle tab, you'll see a list of everyone in your circle. There is a Remove button next to their name. Click this button to delete the user from your circle.
How To See Twitter Circle of Other Users?
When you add users to your circle, they won't get any notification. This makes you wonder – how do you see the Twitter Circle of other users? Unfortunately, there is no way of checking whether you belong to a person's circle.
The only method is to look for posts with a green circle at the bottom. When you see this sign on a tweet, it indicates you are a part of this user's X Circle. However, you can't check who else is a part of this exclusive group.
What Are the Alternatives to Twitter Circles?
Although Twitter Circle will no longer be functional after October 2023, there are alternatives to this feature on this platform. Given below are other features that you can use to protect your privacy on X or Twitter:
Use Protect Your Posts
As highlighted earlier, Protect Your Posts is similar to Twitter or X Circles. The major difference is that it applies a privacy filter to your account. Not only will non-followers be unable to find your profile, but they also can't see your posts. People must send a follower request when they want to see your tweets.
You can enable X's Protect Your Posts feature by following these instructions:
Open the quick navigation menu on Twitter. For desktop users, this menu is already visible on the left side of your screen. Swipe right to pull out this menu if you're on the app.
Select More as a desktop user. If you use an Android or iOS device, skip this step and go to the next one.
Open the Settings and Support drop-down menu and select this option – Settings and Privacy.
Go to the Privacy and Safety page and select Audience and Tagging.
Enable the Protect Your Posts setting here to make your account private.
Create a Twitter Community
The second alternative is to make an X or Twitter community. It is like an X Circle, but you can add more than 150 people. There are also various membership options that control who can join your community. Set the membership to Restricted. This way, people will have to ask to become a part of your X or Twitter community.
However, you need an X Premium subscription to create Twitter communities, formerly Twitter.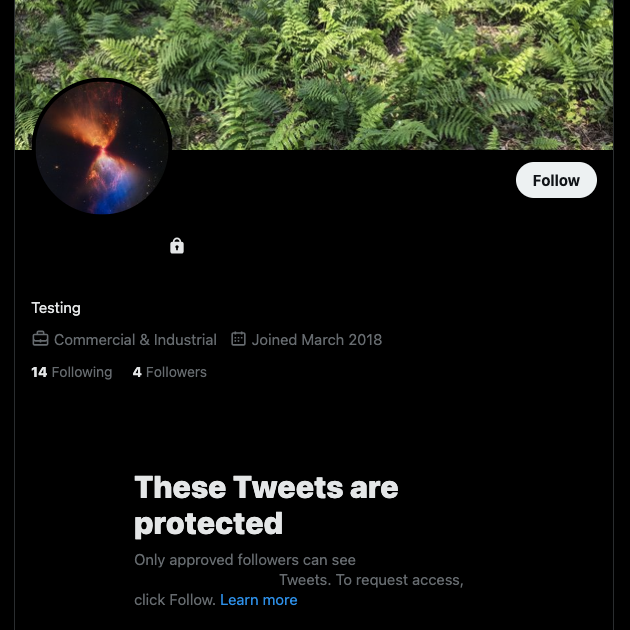 Take Back Your Privacy With TweetDelete
X Circles is a great privacy feature to determine who can view your posts. However, as this feature will no longer be available in the future, you should use other options. One alternative is to make your profile private. The other solution is to create a community using your X Premium subscription.
Your online privacy is always at risk if you don't enable Protect Your Posts. Anyone can scroll through your posts. They can create copies of your tweets and take things out of context. For example, one of your old posts was about a sensitive topic. At the time, it was an interesting take. However, as opinions change with time, your take can become controversial. Not only will this affect your professional life, but it can also impact your relationships.
The best solution is to delete all your older posts. However, doing this using X's default delete feature will take forever. A better option is to use a third-party tool like TweetDelete. It comes with auto and mass-delete features. These functions can help remove any number of posts from your profile as you like. Anyone who visits your profile will never know about the removal. If you want to keep your tweets private like Twitter Circles, use TweetDelete today!
Bulk Delete Old Tweets
Sign Up Now