Have you come across the premium Twitter subscription on the social media platform X? There are chances that you may have heard of it. But even so, do you understand what it entails? We all know X to be a free platform anyone above the age restriction policy can access. The only major criterion for using the application or browser site is having stable data connectivity. With this knowledge, subscribing to Twitter will likely come off as strange.
However, there are enticing premium benefits for subscribers which you'll love. Since a fee stands between you and several exclusive features, I'll tell you the cost so you can prepare. But it'll be odd to pay for a service you don't understand, so I'll explain Twitter subscription to the core. So, get ready to learn about the Twitter Blue package, its introduction, its importance and lots more.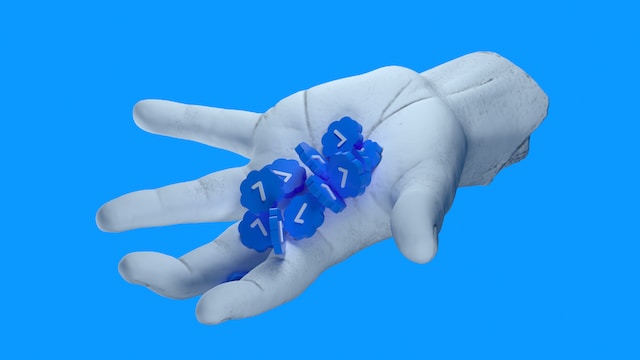 Elon Musk Twitter Subscription: New Owner, New Rules
Some people aren't familiar with the Twitter Blue subscription because it's a relatively recent implementation. Twitter subscription started after Elon Musk's acquisition of Twitter in 2022. Although the blue verification icon existed before Elon Musk bought Twitter, users didn't have to pay for it. Formerly, users had to apply for the verification mark. But this was only possible after meeting some vital criteria. These include proving your identity with an authentic ID card and having many Twitter followers. In essence, popularity and fame help.
It's also necessary for you to confirm your email address and phone number. Additionally, your account should be active and up to date. However, with Elon Musk Twitter Subscription, after acquiring the app, users must pay for the verification badge. To get the checkmark on your X account, you must subscribe to Twitter Blue and fulfill certain conditions. You might be wondering, "Why pay to use Twitter? What's in it for me?"
Well, policies are always beneficial to their users. It's not called X premium for nothing. They're several features for you to enjoy. Moreover, Twitter subscribers can monetize their accounts. But you may not like this policy if you're not interested in monetizing your account. Not to worry, though; the subscription isn't compulsory. You can still enjoy the free version of Twitter or X without paying a dime.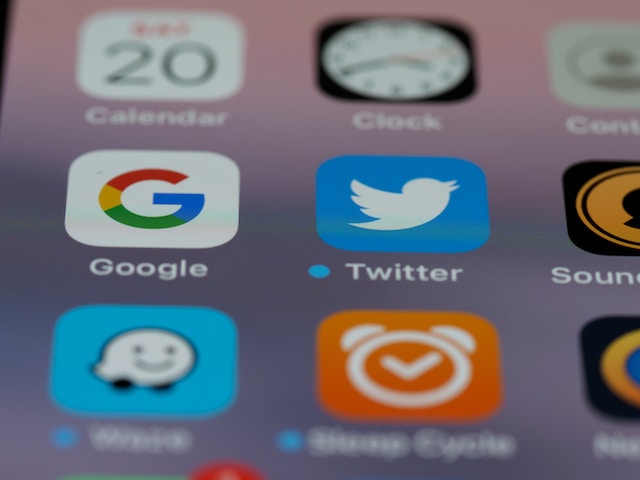 Twitter Blue Subscription: The Gateway to Verification on X
The Twitter Blue subscription is a paid service on X that offers subscribers early access to new and exciting features. So, Twitter Blue subscribers have an edge over other Twitter users as they enjoy premium features lavishly. With a Twitter subscription, you'll receive a blue checkmark that will verify your profile and confirm your authenticity. Think of the blue checkmark as a badge of honor that distinguishes you from millions of profiles on the app.
How To Activate Twitter Subscription on iOS and Android Devices
The Twitter Blue subscription service is a gateway connecting users with numerous opportunities on X. An active Twitter subscription is great for famous people on the platform X. Amidst numerous fake or spam accounts, the blue checkmark tells your followers that yours is authentic. As a reminder, subscribers enjoy special treats to exclusive features. Hence, you should waste no time subscribing.
You can follow these eight easy steps to subscribe to Twitter Blue with your iOS or Android smartphone:
Open the X or Twitter app on your Android or iOS device.
Go to the top left corner of the homepage and tap the profile icon. (Note that this step is for Android users.)
Tap on your profile picture at the top left corner of your screen. (Note that this step is for iOS users)
Click "Twitter Blue" or "Blue" for Android or iOS.
A new page will open with information about Twitter's subscription service and subscription plans.
Toggle to whichever plan you want to see the cost.
You can now select the plan you want. Twitter will inform you if you're eligible or not. If you are, you can proceed to verify your phone number.
After verification, you can now make the payment.
How To Enable Twitter Subscription on Desktop Browsers
Not everyone has the Twitter or X mobile app on their smartphones. Some operate the application through desktop browsers. The steps for activating the Twitter subscription vary slightly for this set of people. Hence it is only fair that I enumerate the steps for those using web Twitter.
So here are six steps to subscribe to Twitter with your Desktop browser..
Visit the X premium page on your Pc.
Scroll through the text field and select "Sign up now."
The site will redirect you to your Twitter homepage, where the subscription plans and their cost will be on display.
Select the plan you want and verify your phone number.
For the verification process, Twitter will send a code to your device. Enter the code into the website to authenticate your phone number.
You can now make the payment and subscribe to Twitter Blue, now known as X Premium.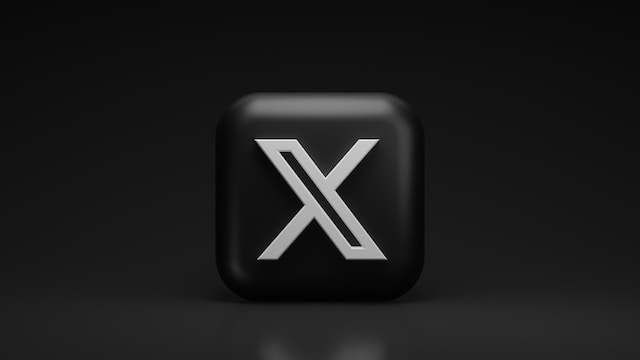 What To Expect After Verification: The Lush Benefits of Twitter Subscription
By now, you should already know that the Twitter subscription is a prerequisite for attaining the blue checkmark. X will carry out a validation process to ensure that you meet Twitter's blue checkmark requirements. If you are eligible, X will verify your account. However, you may wonder if the blue checkmark is the only thing you'll get from subscribing. Well, there's a pile of exciting features which you can access when you subscribe to the premium version of X.
Your curiosity is probably raging right now. So without further ado, below are seven benefits of subscribing to Twitter Blue:
You can edit original Twitter posts, and Twitter quotes an hour after publishing them. This feature lets you tag people, add updates and rearrange your media files.
With the free version, you can undo Twitter retweets but not Tweets. However, the premium version will enable you to undo subscription tweets.
The Twitter character limit of the free version will no longer apply to you. Subscribers can create posts with up to 25,000 characters. Additionally, they can post longer videos.
Are you tired of ads? With Twitter blue, you'll see fewer ads and twice as many organic posts on the 'for you' and "following" timelines.
You will get a higher ranking in searches, replies, and conversations on X. You will appear in the verified tab within the notification tab of users of Twitter, now X.
Premium subscribers can bold and italicize texts in their posts. Also, with the reader mode, you can change the text font when reading threads.
Subscribers can use NFTs for their profile pictures.
The above are just some of the benefits. There are more benefits of X Premium for subscribers to enjoy.
IMAGE HERE
Let's Talk Money! How Much Is the Twitter Subscription Fee?
Knowing you'll have to pay the Twitter subscription fee before accessing premium features will make you curious about the cost. However, you should note that duration and location affect pricing. Another factor upon which the subscription cost depends is the platform. Twitter web subscribers in the US will pay a monthly or annual fee of $8 or $84, respectively.
Contrarily, the cost of Twitter Subscriptions is higher for Android or iOS users because of the app store's service charges. Therefore, Android or iOS users must pay a monthly or annual fee of $11 or $114.99, respectively.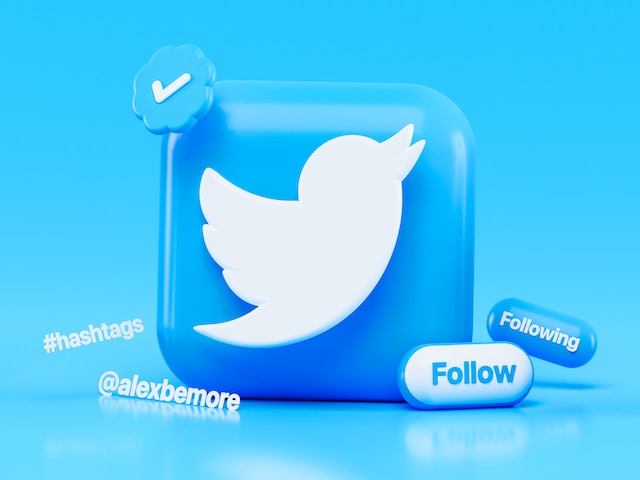 Twitter Subscription Plan: Does X Offer Alternative Packages?
People love having alternatives as they provide a wider range of options. As a result of this, X offers its users dual Twitter subscription packages. This way, users can examine each Twitter subscription plan and choose the one that best suits them. I'm sure you're itching to learn more about the payment plans. Well, I've highlighted them beneath for you.
The Annual Twitter Subscription Package
The first Twitter subscription package is fit for those who like to clear all their bills at a go. Under this plan, singular payment will take you through 365 days. Yes, that's amazing. You only have to pay once and Tweet away for 12 months. I guarantee you'll enjoy this plan as the billing cycle is long.
The only downside to the annual subscription package is that you'll let go of quite a sum of money. However, there's a discount for this which makes it cheaper than the other alternative. So, this single purchase is worth it.
The Monthly Twitter Subscription Package
This plan is for those who can't bear seeing a lumpsum leaving their account. Consider it to be a part-time payment with a short subscription term. The monthly Twitter subscription has a renewable current billing period of 30 days. With such a short payment period, you'll receive regular debits..
However, you should note that there are no discounts for monthly subscriptions. But since payment is automatic, you won't have to face the hassle of initiating payment regularly. Moreover, you won't regret it because canceling your subscription whenever you want will be easier.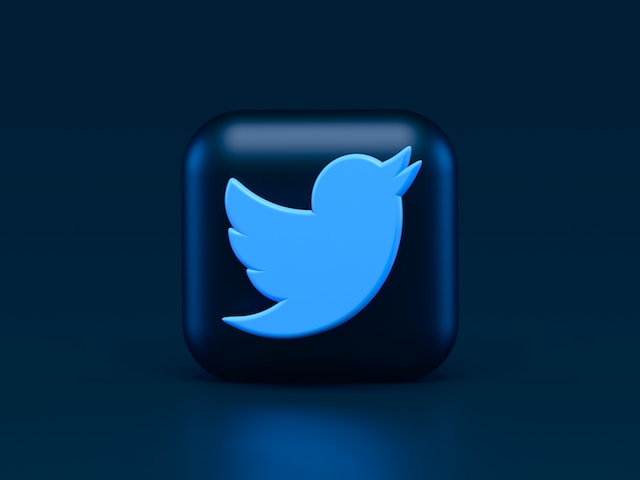 Can I Cancel Twitter Subscription? Time to Back Out
You may wish to back out of your subscription plan after making payment. It could be that you prefer the free Twitter/X version or seldom use the premium features. Additionally, you may be running low on your budget and want to cut off extra expenses. So you wonder, "Can I cancel Twitter subscription?" Well, yes, you can eliminate your Twitter subscription whenever you want. We'll show you two ways to do this.
Managing Twitter Subscription on Smartphones and PCs
You can manage and cancel your Twitter subscription from the options panel on the app or website. However, there is no refund upon cancellation. You should terminate your subscription a few days before the end of your cycle to prevent renewal. Don't worry, though; early cancellation doesn't put you at a loss. You can still access all the premium features until your billing cycle ends.
So, here's how to cancel your premium subscription on X with six easy steps.
Open the Twitter, now X app or log into your account on the web.
Locate your profile icon at the top left corner of your screen and tap on it.
A list of options will pop up. Select "Twitter blue."
Another page will load; select "manage subscriptions."
Click on "manage your current subscription." Your subscription details will surface with the option "cancel plan" by the side.
Click on "cancel plan" to end your subscription.
Deactivating the Twitter Subscription Account
Twitter subscribers can cancel their subscriptions by deactivating their X account. However, this is a more drastic step. So, you should only resort to this if you no longer wish to use Twitter. Deactivating your account will cancel your Twitter subscription alongside any other active membership plan on your account. But you can easily reactivate your Twitter account if you change your mind.
So if you wish to deactivate your subscription, follow these five steps.
Launch the app and click on the profile or more icon.
Go to settings and privacy, then click on "your account."
On the next page, select "Deactivate your account."
Read the information and confirm your action by clicking "deactivate" at the end of the page.
Input the password to your account and click on "deactivate account."
Before you cancel your subscription, consider all the benefits you will lose. You may want to reactivate the subscription only to discover that you've fallen short of the requirements. Subscription deactivation will lead to losing your Twitter two-factor SMS authentication, making your account vulnerable to hackers. If hackers infiltrate your account, they can change your profile picture, tamper with your bio settings, and tweet spam links.
These can cause X to revoke your Twitter blue checkmark, and regaining it is difficult. You'll have to load, filter, and delete posts, tweets, and archives before updating your bio. So at TweetDelete, we've invented a web tool for filtering and deleting bulk tweets. This app loads, imports, and deletes tweets without spreading promotional information on your timeline. So, start filtering and cleaning your X, formerly Twitter timeline today.
Bulk Delete Old Tweets
Sign Up Now