Gone are the days of meeting the active, authentic and notable requirements to be eligible for the iconic blue tick. In its stead is X Premium or Twitter Blue, the social media platform's latest user verification method. Initially, Twitter Blue was a subscription service offering exclusive features to its members. After Elon Musk's takeover, it offers additional features and acts as a Twitter verification service.
As an X or Twitter user, you want to know everything about this subscription service before becoming a subscriber. This article gives you an overview of verification for Twitter. It takes you through the process of verifying your account on this platform. By the end, you'll know everything about this subscription service.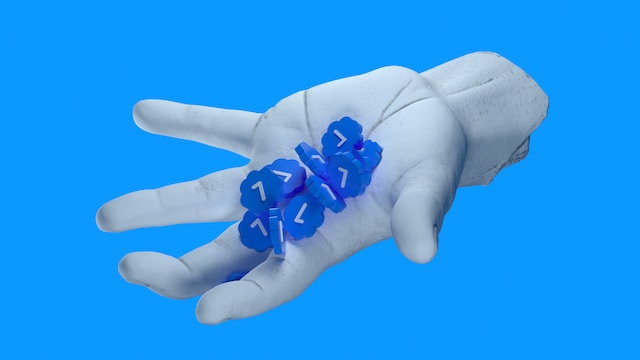 What Is Verification on Twitter?
Let's begin with the fundamentals—what is verification on Twitter? Well, verification for Twitter had a different meaning before Elon Musk bought the social media network. Only notable figures and organizations had the blue tick on their profiles in the early days. This means the person is who they say they are. Verification was necessary for public figures and organizations as fake accounts could damage their reputations significantly.
How did the social media platform combat impersonators? Part of the legacy verification program was to provide a valid government identification document to Twitter. Or, if it was an organization, they needed to provide their official email. This way, the platform could confirm whether the person or organization applying for the blue tick was legitimate.
However, after the takeover, Elon Musk overhauled the verification process. The blue tick no longer has the same meaning as the old badge. For starters, anyone on the platform can apply for one, not only notable public figures. When you see the blue tick on an account, it indicates the person meets the platform's verification requirements.
Brands have a gold tick mark, which means they are part of Twitter's or X's Verified Organizations. Government officials, consulate and embassy accounts, executive office profiles and specific members of multilateral organizations get the gray tick.
How To Buy Twitter Verification on X for the Web?
The first part of the verification process is to become a Twitter Blue or X Premium subscriber. This subscription service gives you additional features to improve your experience on the platform. If you also want to enjoy these benefits on your account, here's a guide explaining how to buy Twitter verification:
On Twitter, aka X, for the web, click the X icon in the quick navigation menu. This is the X Premium (formerly Twitter Blue) button.
A pop-up appears, asking whether you are an individual or an organization. Select the right option and click the Subscribe button.
The website will show you the price of a monthly and annual subscription. Pick your subscription model. At the bottom, there is a button highlighting the subscription price. Click this button.
The platform will check if you have a verified phone number. You must provide your phone number if the social media network can't find one. It verifies your mobile number by sending a verification code via SMS. Type this code on Twitter for the web.
The last step is to make the payment. Enter your payment details. The platform will guide you through this process.
If this is the first time buying X Premium, you'll see X's fall down on your screen. This indicates you are now a subscriber.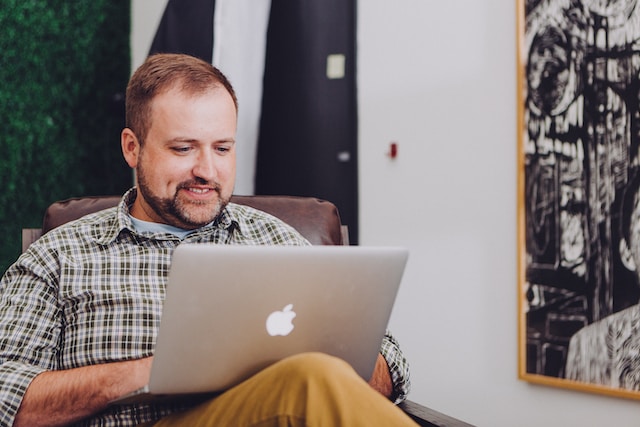 Buying X Premium on Twitter for Android and iOS
You can also subscribe using the official Twitter or X for Android and iOS. The process is similar to the previous section. However, the platform will charge a higher amount than what you see in the web version. Apple's App Store and Google's Play Store charge a fee for every in-app transaction. Below is how you can buy X Premium on Twitter for Android and iOS:
Tap the circle with your profile photo if you use the official Twitter or X app for Android or iOS. Select the X icon on the menu that appears on your screen.
The app takes you to the X Premium screen. Here, you can see the monthly and annual costs. Also, it gives you an overview of all the features you get as a subscriber. Select the Annual or Monthly tab and tap on the button with the subscription price.
If you didn't verify your phone number while creating your profile, the platform will ask you to do it now. You have to provide your number, and Twitter, now X, will send a verification code. Enter this in the app.
In the next screen, you have to provide your payment information. The app will give you a series of instructions.
If you follow the above steps, you'll now be a Twitter Blue or X Premium subscriber. Proceed to the next section to learn how to verify your account. 
How To Get Verified on Twitter?
How to get verified on Twitter after getting X Premium? Once you become a subscriber, you don't have to do anything. The platform will begin verifying your account. During this process, you can still use the exclusive features. Once the social media network verifies your profile, you'll see the blue tick next to your account name.
However, make sure you also meet the following requirements:
Your account has no missing details, especially your profile photo and display name.
You post or engage with other people's content for at least 30 days before applying to become a subscriber.
There is a verified phone number associated with your X or Twitter account.
You didn't change your X handle, profile photo and display name.
There are no signs of your account trying to mislead other users. For instance, you're not impersonating another user on the platform. Similarly, you're not using the identity of a person who doesn't exist.
You don't spread spam or participate in platform manipulation activities.
If you have a fan, social commentary or parody account, it should be clear to everyone who visits your profile. The words fan, commentary, parody or fake should be in your bio or display name.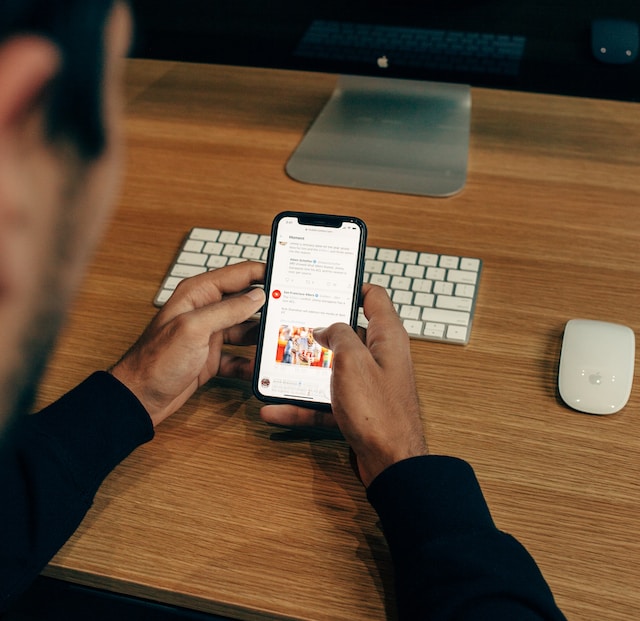 X Premium: What Features Do You Get as a Subscriber?
Throughout this article, you keep hearing about the exclusive features of X Premium. Below is a list of what you'll get as a subscriber.
Increase in Character Limit for Posts, Replies and Quote Posts
You can create posts containing 25,000 characters as a subscriber. This is also applicable if you leave a comment or quote another user's tweet. Only users who subscribe can create long content. Although other non-subscribers can't do this, they can view long-form posts.
Ability To Make Changes to Your Post
After you publish your post, you have up to an hour to make any edits. You can change the arrangement of the images, videos and GIFs. There's the option to update the post copy and tag another person on the platform. However, you can't use this feature on replies.
Similarly, you can undo a tweet even after you publish it. This depends on your settings. The platform only has a maximum duration of 60 seconds. After this period, you won't be able to use the undo feature.
Minor Visibility Boost in Post Replies and X Search
Your profile will rank higher when people use the platform's search feature. This is in comparison with a user without X Premium. Similarly, the platform boosts the visibility of your comments. There's also a separate notification tab for X Premium subscribers.
Profile Customization Options Become Available
You get a bookmark folder to arrange all your Twitter bookmarks. No one else other than you can see your bookmark folders. Also, there is no limit to the number of folders you can create.
If you don't want to let other people know about the blue badge, you can hide it. Anyone who checks out your posts (tweets) or profile won't see the badge. 
Another customization option is the ability to change the color theme. You control what options are visible in the navigation bar. The platform allows you to expand the number of options to six.You can use the Reader feature when you come across a large thread. It removes unnecessary elements, allowing you to focus on reading the thread.
You can customize your tweet copy. Bold or italicize your content to improve readability.
Upload Larger, High Quality Videos
There's an increase in the file size for videos. If you use X for iOS or the web, the maximum file size is 8 GB. Also, the video length goes up to 3 hours. However, this isn't available to Android users.
Miscellaneous Twitter or X Premium Features
You can make a new X or Twitter community and invite other users to your group.
X Pro, formerly TweetDeck, becomes available to you. It is useful for viewing multiple feeds from a single dashboard.
The platform gives you access to Media Studio. It is a tool to manage your media files and measure their performance. You can also monetize your visual content.
When people you follow or users who follow you share articles, the platform creates a list of this content. 
You start to see more posts from other users on the platform. After becoming a subscriber, there's a 50% reduction in ads. However, this is only in your feed. You will come across ads on other parts of the platform.  
Also, you can use two-factor authentication via SMS. This is to protect your hand from bad actors.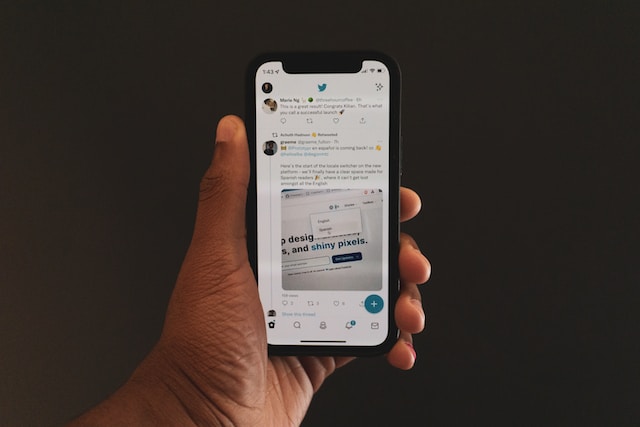 Twitter Verification: Can X Take Away the Blue Tick?
Yes, the social media platform has the right to take away your blue tick. You can lose your Twitter verification for the following reasons:
Your posts, activities or actions on the platform break its rules, purchaser terms or terms of service. In this case, the network doesn't have to inform you about its actions. Also, it can take away your blue badge at any time.
You make changes to your profile photo, username or display name. Fortunately, this is only temporary. Once the platform verifies your account, it will restore the blue tick.
If your account receives a suspension, you'll lose the verification badge.
You don't get any refunds when the platform removes the blue tick.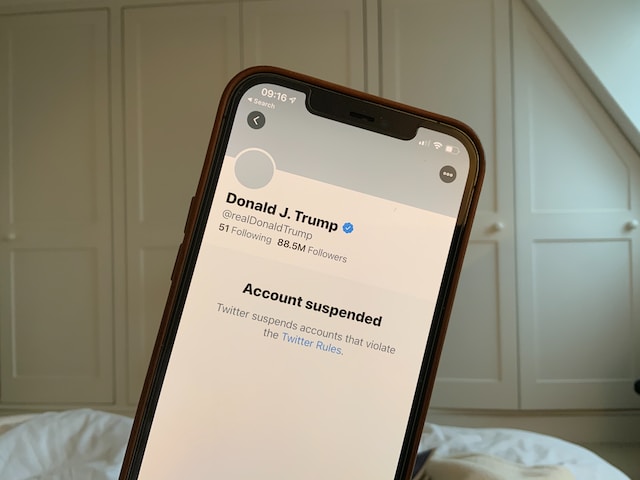 Should You Verify Your X Profile?
If you plan to subscribe, asking yourself why you should verify your profile is common. After all, the experience is similar if you use a free account. Well, there are several reasons why you should go through the X verification process:
You plan on running Twitter ads in the future. Without a subscription, you can't use any paid marketing feature.
You want to be eligible for X's Ads Revenue Sharing program. Otherwise, you won't be able to join the program.
You're looking to start a subscription program for your followers.
You read more than 500 posts every day. In this case, without X verification, you will hit the rate limit for unverified users. With a subscription, the platform allows you to view up to 10,000 tweets daily.
Why Did Twitter Verification Memes Become Popular?
Twitter verification memes became popular after Elon Musk introduced the subscription service. People found that the new method no longer differentiated between notable figures and the general public. The plan was to charge $20, but Elon Musk changed it to $8 after significant backlash. Also, several users took advantage of the change in the verification process to impersonate high-profile public figures like Elon Musk.
Transform Your Experience on Twitter With X Verification
Although X verification has a different meaning right now, it does offer several features that weren't available before. You don't have to worry about losing your blue tick if you follow the platform's rules.
As highlighted earlier, breaking the platform's rules can result in losing the X verification badge. This means you won't be able to get it back again. If you continue to break the platform's rules, it will result in a permanent suspension. The best way to deal with this is to prevent it from happening. With TweetDelete, you control what appears on your profile. Use its automation feature to catch and remove any rule-breaking tweet before it becomes problematic.
Similarly, you can clean up your profile and delete posts that may cause issues with this tool. The easy-to-use interface ensures you'll always find the tweets you want to remove. Use TweetDelete today to ensure there is no reason to lose your Twitter verification badge.
Bulk Delete Old Tweets
Sign Up Now