Everyone uses the X platform, formerly known as Twitter, for different reasons. But the ultimate goal is to grow a solid social network. Every move and action on your account impacts its followers' growth. This growth then influences the engagement of your posts. For a brand looking to grow, this can affect your social presence positively or negatively. Therefore, understanding the details of your X or Twitter engagement rate is essential.
Whatever happens to your social presence depends on your strategy to boost it. Growth requires planning and strategizing. You can't just set up a profile without understanding how your activities help it grow. Hence, it is paramount to understand how engagement rates work and know if your rate is good enough.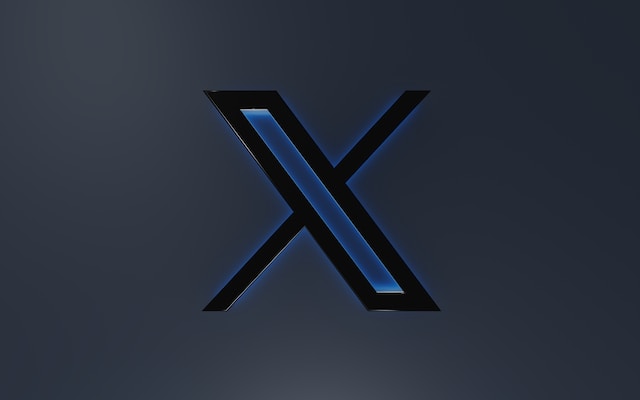 What Is Engagement Rate? Definition of the Metric System
An engagement rate estimates how much people engage your page or content. Your Twitter or X engagement rate is the number of users that view and engage with your tweets. The rate measures the extent of interaction your posts or accounts generate compared to your audience size. This depends on retweets, replies, follows, click-through rates, likes, branded hashtags, and impressions on your posts and account. Now that you understand what an engagement is, let's go over why this metric is important for your social media accounts.
What Is the Importance of an Engagement Rate?
Engagement rates on social media platforms help users determine strategies to develop their social profile. Your follower growth matters in analyzing your social media profile. Their likes, shares, comments, and other activities are evidence of the impact of your content. Your content performance on the social space will help you check areas that need developing. Some nice profile picture ideas can also gain the right attention.
High engagement on the X or Twitter platform can increase your visibility and affect your brand positively. If you have a low engagement, you can learn how to get popular. There are six reasons engagement rate is important to your profile growth.
Retweets and other share actions featuring your tweets can increase your X or Twitter follower growth. It will expose your brand and build a broad network of potential clients and followers.
High engagement on your posts can increase trust among potential clients and followers. The engagement rate is proof of your credibility on social platforms.
Increased brand visibility through healthy engagement can help you to connect with industry experts and related businesses.
A public brand reputation and correspondence will help to display your brand's moral standard and customer service.
A higher Twitter or X engagement will help you reach a larger audience and build solid brand awareness.
Better engagement in your posts indicates an effective social media marketing strategy. It is evidence that your posts and social presence are yielding positive results.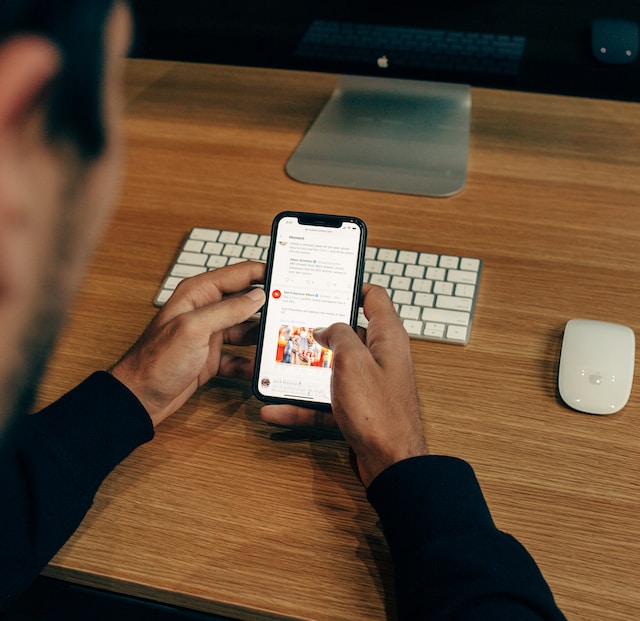 What Is a Good Engagement Rate on Twitter?
After reading everything above, you may wonder, "What is a good engagement rate on the X platform?" Twitter, aka X, has no fixed standard for a good engagement rate. However, a 1% or higher rate is ideal for meeting up with other social platforms. This is perfect for small businesses still trying to gain recognition. That notwithstanding, a rate of 0.5% is solid for brand engagement. This indicates your posts have a good amount of acceptance among your audience.
In addition, the rate depends on different factors like industries, products, niches, and target markets. Therefore, you need to study your competitors and bring your business goals to achieve better. Effective brand reputation management can also help boost your social growth. Nonetheless, considering your industry is essential for any growth. Let's explore a list of four good engagement rate measures for the X platform.
A low rate is between 0% and 0.02%. Any brand with a low rate can anticipate 0 to 0.2 reactions per 1000 followers.
A good rate is between 0.02% and 0.09%. This means a brand with a good rate can anticipate 0.2 to 0.9 reactions per every 1000 followers.
A high rate is between 0.09% and 0.33 %. This indicates the expected reaction for every 1000 followers would be between 0.9 and 3.3.
An extremely high rate is between 0.33% and 1%. The expected reactions for every 1000 followers should be between 3.3 to 10.
How To Calculate Your Average Twitter Engagement Rate
Getting your average Twitter engagement rate depends on simple calculations. The standard engagement rate formula is your total engagement divided by impressions multiplied by 100.
That is: (Engagements ÷ Impressions) x 100
Where:
Engagement means the number of times people performed actions on your tweets.
Impressions mean the number of times your tweet appeared in Twitter or X feed.
One hundred stands for percentage because the calculated rate is always in percentage.
You can calculate your average engagement rate over a specific period, week, month, or year. The average metric depends on all seven forms of engagement on the X or Twitter platform.
Likes refer to users who have liked your tweets by clicking the like button.
Follows means people who have become followers to keep in touch with your posts.
Click-throughs are the number of clicks on links you included in your posts.
Mentions refer to retweets and tweets in which other users directly mention your Twitter or X username.
Retweets are the number of shares you tweet got by retweeting it.
Replies are comments and responses to your tweets or questions in posts.
Video views mean the number of times your audiences watched your video posts.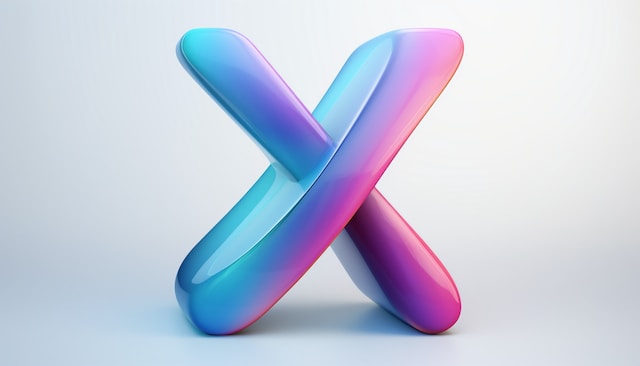 How To Use a Twitter Engagement Rate Calculator: Tools To Compute the Metric
A Twitter engagement rate calculator helps calculate your rate without going through all the hassle. As easy as the rate formula seems, calculating for specific engagements can be challenging. This is why there are calculators to give you automatic results. Fortunately, most of these tools are easily accessible and free to use.
1. Twitter Analytics
Twitter analytics is an effective tool for measuring the performance of your tweets and their acceptance by your audience. You can use it to gauge your growth within a selected period. In addition, the analytics allows you to monitor your engagements in real time. You also access your follower count, tweet activity, and how they trend over a certain period. X or Twitter analytics also provides in-depth insights into your audience.
Here is how to access it in four easy steps:
Log into your account on a web browser.
Click the "More" option on the left-side navigation bar.
Select "Creator Studio" to see a drop-down menu.
Select "Analytics" from the menu.
This will take you to your analytics dashboard. The analytics dashboard will show your tweet performance and impressions over the last 28 days. An analytical graph displaying your 28-day engagement rate and engagements will appear on the right side. Fortunately, you can also see your analytics on Twitter, aka X mobile app. Just tap the analytics icon under each tweet to see their performances.
2. Statusbrew
Statusbrew is an effective social media management tool that provides detailed insights, among other features. It provides in-depth analytics of your X or Twitter account activities and tweet performance. In addition, it provides collective analytics of multiple profiles in a single dashboard. Statusbrew also allows users to customize their reports and measure their data how they want. This tool also offers social listening features to monitor discussions about your brand.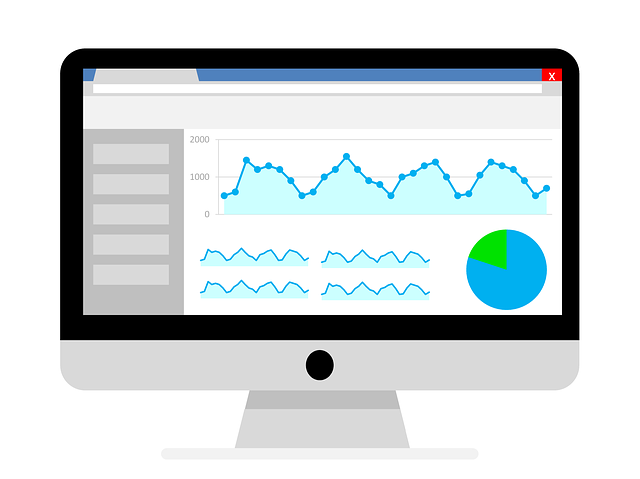 3. Hootsuite
Hootsuite tracks engagements for different social media platforms in one place. This allows you to use a similar strategy for different channels. It also allows you to learn more about your audience and industry benchmarks. Hootsuite allows you to compare your growth to competitors by checking your Twitter engagement rate.
Sometimes, your tweet performance may be low because old negative tweets make your audience lose interest. This is why deleting posts affecting your Twitter engagement rate is essential. However, deleting a large number of these tweets can be challenging. Fortunately, TweetDelete designed an effective web-based application that filters and deletes tweets in bulk. Our web tool loads, imports, and deletes tweets and archives in a few steps. So, clear and filter your X or Twitter timeline today!
Bulk Delete Old Tweets
Sign Up Now