Over time, social media has grown past basic interactions, lunging into solving several other real-life problems. For instance, many social media platforms have features allowing users to build and promote their brands and businesses. Twitter has become a critical ecosystem for individuals and corporations looking to promote themselves, their products, and their services. With millions of users daily, it is becoming increasingly advantageous for brands to use the platform.
The company has designed a business-oriented aspect, Twitter for Business, that centralizes all the business-related features for brands and individuals. The business aspect of the platform assists users in managing their businesses by connecting with customers and partners. It also lets users keep tabs on industry improvements and maintain customer links. This article discusses the upsides and downsides associated with Twitter for business.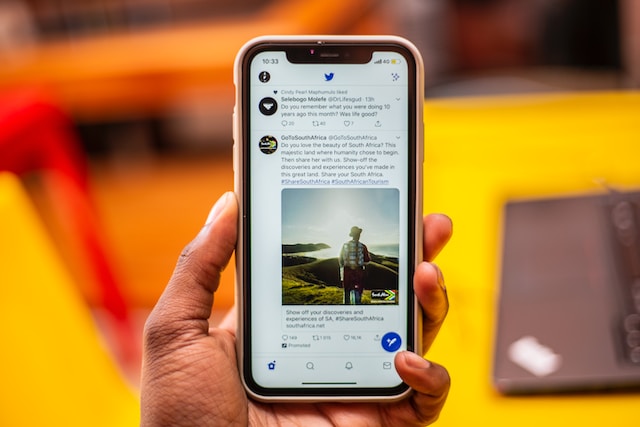 How To Use Twitter for Business: Growing Your Brand on This Social Media Site
Twitter's business aspect aims to make the platform more convenient for businesses and brands. It combines the features useful for building and promoting a brand, placing them in one area. This has made it easier for people to use the platform and grow their businesses. Even so, there is some lack of clarity among users about how to use Twitter for business. Well, here is how to use the platform for your business.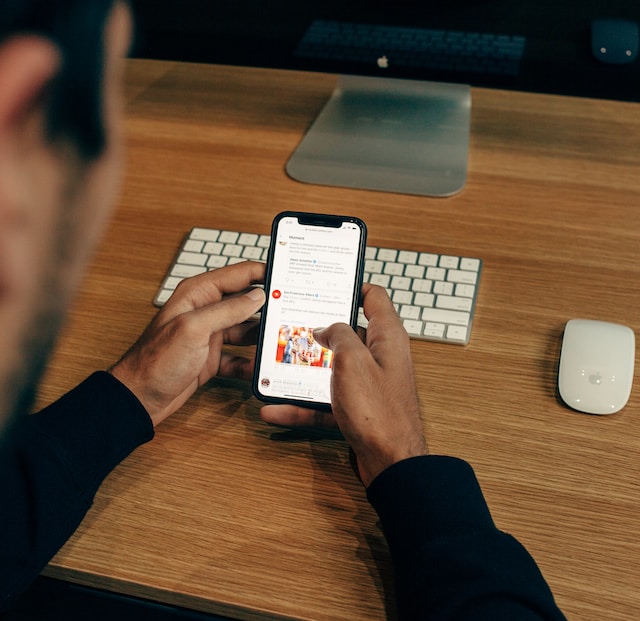 Create a Twitter Professional Account For Your Business
A Twitter professional account is one of the basic prerequisites if you intend to use Twitter for business. It offers the features available on a regular account and those that help push your business better. For instance, the professional account allows you to add details that portray your business's goals and values. This way, you can attract a bigger and more valuable audience.
Importantly, your professional account should carry profile header photos depicting what the business stands for. You should also use a display name and handle directly associated with your brand. This works better if you use your brand name in both instances. Another important part of your business Twitter account is your pinned tweet. Your pinned tweet should always contain relevant information. This could be an ongoing promotion, a product launch, or a charity.
Spotlights are additional features on professional accounts that help businesses on Twitter. These spotlights allow users to indicate their business's location while running an in-app shop where customers can purchase directly. Businesses can promote mobile applications, add specialized links, and call to action.
Twitter Ads Can Also Help Your Business Reach More People
Ads are another integral part of the business landscape on Twitter. This feature allows brands and businesses to promote themselves by promoting their content and profiles. In addition, ads help brands grow their presence on the platform. The feature does this by presenting these brands to tons of users who may be interested in them.
The social media company optimizes its efficiency by targeting audiences more likely to be interested in specific brands. For instance, the company will target ads from businesses that are more youth-centered to its younger users.
Maximize Twitter Products for Your Business's Benefit
When using Twitter for business, the available products provide an added advantage. Products like Twitter spaces, TweetDeck, Twitter communities, and Twitter studios help tweeps promote their businesses without breaking the bank. Twitter spaces permit live audio conversations centered on specific topics while communities connect people with common interests.
You can also use TweetDeck to monitor your brand's Twitter presence. On the other hand, Twitter analytics are useful in tracking your brand's performance in terms of engagements and reach. Also, you can track and hop on Twitter trends to boost your reach, engagement, and relevance.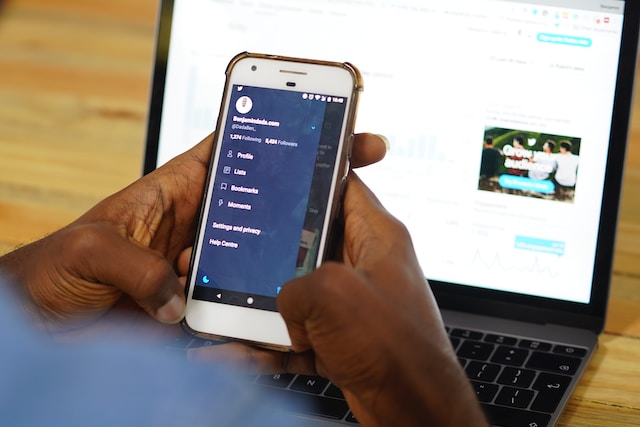 Benefits of Twitter for Business: All the Advantages of Growing Your Brand on the Platform
Recently, many businesses have begun to focus more on promoting themselves online. Twitter has become a go-to platform for building an online presence for different brands. This is because of the massive usage the platform has enjoyed since its inception. Still, people often ask questions concerning the benefits of using the platform to grow their brands.
Twitter Helps Your Brand Reach New Audiences
Using Twitter for business is an excellent way to expose your brand to new audiences. The social media platform provides a new location to engage and connect with new customers. It also provides the perfect avenue to link with new partners and work with influencers. Again, you can grow a brand using the platform's business-supporting features without spending much.
Techniques like consistently sharing posts and engaging with other users are proven ways to draw attention to your brand. Also, you can host polls and Twitter spaces and create communities while drawing all the traffic back to your brand. Nonetheless, certain features, such as creating and running ads and promotions, require some financial input.
Using Twitter for Your Business Keeps You Updated
Generally, Twitter keeps users updated on happenings around the globe. In the same way, tweeps can adapt this phenomenon to their business, remaining in the know about relevant events. For instance, you can learn the latest trends in your industry by interacting with similar brands on the platform.
Apart from that, you can keep up with your brand's reputation when you use Twitter for your business. This way, you'll understand the required changes and improvements that will benefit your business if implemented.
Twitter Is Convenient for Customer Support Interactions
Recently, brands and corporations have employed Twitter as an avenue for customer support to work with customers. This effective technique makes it easier for both parties, especially when there are dedicated accounts. In cases like this, users can more conveniently contact customer support to ask for assistance or provide feedback.
Again, communications can always be smoother, and resolutions are swifter. Twitter is also an excellent location for brands to gather feedback from customers. Spaces and polls are excellent starting points for gathering feedback and collecting customer opinions.
With Twitter, You Can Build a Community for Your Brand
To a certain degree, communities affect the longevity and success of brands, especially ones based online. Fortunately, you can build communities when using Twitter for business. You can use your brand to start and sustain relevant conversations, engage with followers, and build connections.
Online contests, giveaways, and frequent customer interactions immensely help build communities. In this case, interactions include replies, retweets, acknowledgments, and shoutouts.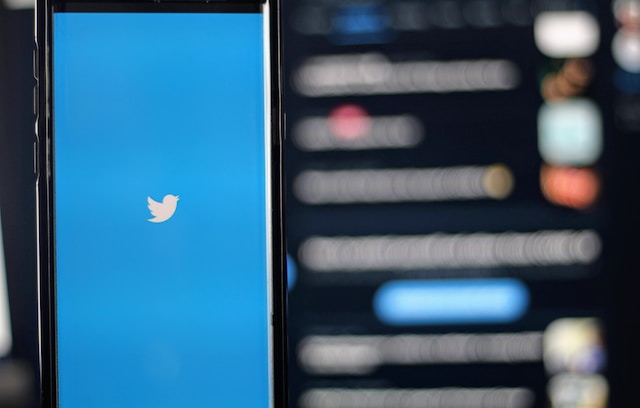 Challenges of Twitter for Business: Factors That Derail Business Growth on the Social Media Service
No doubt, Twitter offers an opportunity for users to grow their businesses. However, there are some challenges with building a brand on the platform. These challenges distract and derail users looking to grow their brands on the platform. These challenges are partly responsible for the many businesses that do not go the full cycle on this social media site. Here they are:
There Is So Much Noise on Twitter
Stats have shown that people share over 500 million Twitter tweets daily. This number indicates that users send about 6,000 tweets each second. This is a high number, given that most tweets are short-form text that may contain media files. Because of this, navigating the traffic and accessing the audience you're looking for is tricky.
Nonetheless, it is still worth a try. Hashtags, visual content, and engagement strategies will help you reach your target audience. Luckily, as soon as you've broken off, there'll be no stopping you.
Growing Your Business Organically on Twitter Is Challenging
Growing your brand's presence purely organically on Twitter can be tricky. Although it pays better dividends, users are more inclined to pursue faster growth with promotions and ads. Again, you can grow your brand organically on the platform through relevant content, helpful posting strategies, and a brand voice.
These ideas offer specific audiences, sustained engagements, and overall growth. However, you must be patient to go down this route. Usually, it takes quite a while before the results become more obvious.
Twitter Is Not So Popular in Certain Locations
Although Twitter is quite popular in the United States, it isn't as renowned in other countries. Americans make up 15% of global Twitter users, with the number of American tweeps surpassing 49 million. In many developing nations, only a fraction of the population uses the social media app. Therefore, using Twitter for businesses in such countries could be futile.
Additionally, Twitter may not be the best fit for you if your business does not target people in urban locations. Because of this, it is always ideal to perform research and surveys before choosing a platform to grow businesses on.
You'll Have To Deal With Negative Comments and Interactions
Twitter is popular as the center of nasty arguments and bad-faith interactions on the internet. So, as you grow your business on the social media platform, you'll have to deal with vile comments, negative criticisms, and attempts at cancellation. Your interactions may trigger such reactions in many cases, no matter how careful you try to be. Although it depends on how well you can handle such interactions, they can easily derail your brand.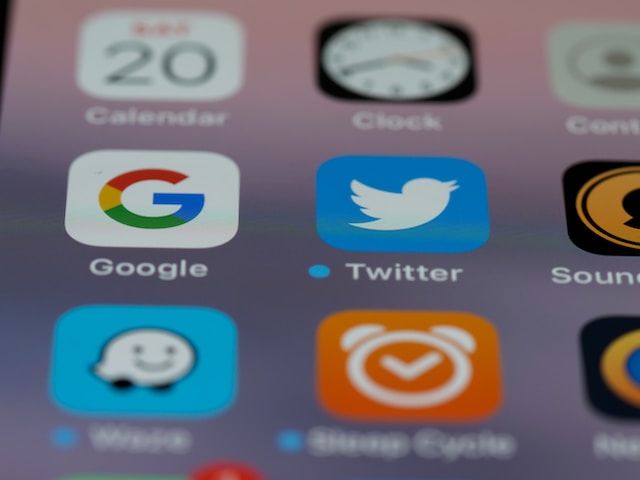 Why You Should Stay On Twitter: All the Reasons You Should Retain Your Account
Although Twitter faces constant backlash, it still offers much value to its users, thus maintaining relevance. Still, several users are skeptical about retaining accounts on the social media platform. Nonetheless, there are several valid reasons why users shouldn't leave the social app.
First, the platform is among the most user-friendly social media apps. It is easy to use and highly customizable. Apart from the usual features of the app, it allows users to deal with content they do not fancy instantly.
In addition, Twitter helps users keep up with recent news and trends. This is because the platform is arguably the internet's center of conversation. Thus, anything noteworthy crosses the platform. Again, remaining on the platform is not an entirely bad idea. This allows users to socialize better, interacting with communities and people worldwide.
Twitter is an excellent location to learn about other cultures, learn new skills, and socialize with fellows in your industry. Again, the platform helps users build businesses and brands online, promote businesses, and establish authority in a particular field.
While Twitter is useful for building businesses, starting partnerships, and meeting others, it is essential to maintain civility. For one, sharing and promoting offensive tweets is a way to dwindle your credibility. Thus, it is crucial to clear old tweets that may backfire if they return to the public domain. That is where TweetDelete comes into play.
At TweetDelete, we've designed a straightforward web application to delete bulk tweets. This app imports, loads, and deletes tweets with ease. It is ideal for clearing timelines because it does not push promotions. So, start filtering and cleaning your Twitter timeline today!
Bulk Delete Old Tweets
Sign Up Now