Creating attention-grabbing posts is essential to build a following and increase engagement. Given how quickly topics trend and lose steam, posting tweets consistently while maintaining quality is crucial. However, this is easier said than done, as you must post at least 2 – 3 posts daily. The time crunch and the pressure to deliver while staying within the tweet character count is challenging. In times like this, using a Twitter template can be a lifesaver.
Where do you find such templates? Also, how do you use them and still stand out from the never-ending wall of posts in people's timelines? Today's article covers these topics and more so you can best use these templates.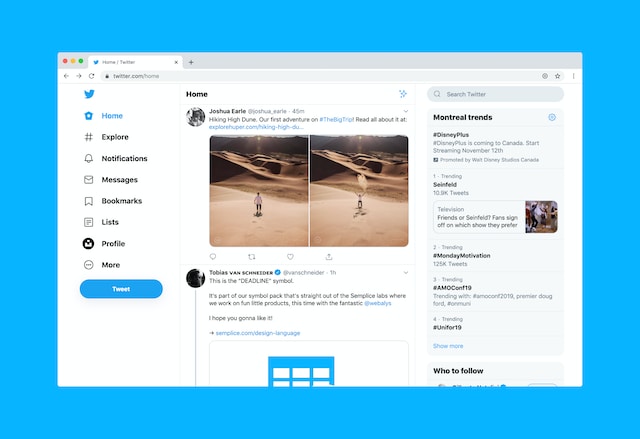 Breaking Down a Twitter Template: What Is It?
A Twitter template is a post (or tweet) without all the content. In other words, it is a framework you can use to visualize your posts. Usually, people use pre-designed templates as they are easy to use and convenient. But you can also make your own templates if the existing ones don't meet your requirements.
Why Should You Use a Twitter Template?
The next obvious question is, why should you use a Twitter template? Isn't it better to use the social media network to compose your post? Not really, as the three reasons below highlight why it's better to use a template:
Reduce Time To Create Content
When you have to post multiple tweets daily, time is of the essence. Not only do you have to follow a schedule, but you also ensure the content is ready on time. However, there will be days when it takes longer than usual to create posts. Or, you find it challenging to develop new ideas as it feels like your mind is blank.
You don't need to spend hours creating a post with a template. Instead, you can have different formats for each day of the week. They can follow a theme to keep the content consistent.
When you have an outline for each post, you can use AI tweet generators to provide a solid starting point. This will reduce the time to create content and streamline the entire process.
Catch Errors Before You Go Live
When you have to rush to create posts, there's always a chance of mistakes slipping through the cracks. Templates show you how the tweet will look before you publish it from your account. During this stage, you can do a final review of the content.
Add Variety to Your Tweets
You can use templates to add variety to your posts. For example, you use a specific format and theme for the first month. You can change it up next month and explore new ideas and concepts. It will be interesting not only to you but also to your target audience.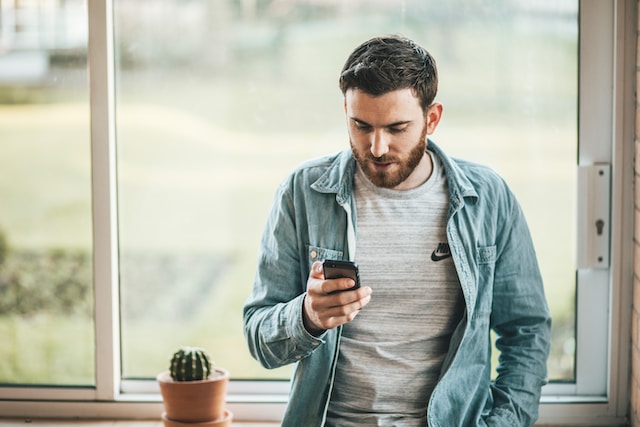 What Should You Include in a Blank Twitter Thread Template?
Using a template isn't sufficient to maximize engagement, i.e., get more likes, replies, reposts (retweets), and bookmarks. You need a strategy that can help you leverage the power of a Twitter template for threads. Use the tips below as a field manual to understand what to include in a blank Twitter thread template.
Start With a Hook
When you go through your timeline, you come across hundreds, if not thousands, of posts. You only stop scrolling after seeing something interesting. Usually, the first line of the post will get you to read the entire post (aka tweet). This is a hook, and its role is to grab the reader's attention.
Thread hook templates are the equivalent of a movie or TV show teaser. You want to give enough information to make your content enticing and exciting.
The Body of the Post Should Be Engaging
Once you get people to read the hook, you must provide the rest of the content. This section should be informative and interesting. You must deliver in this section to ensure people continue reading the thread.
Also, make sure it's clear that there are a series of posts, not a single tweet. You can do this by numbering each post. Or, you can let them know it's a thread.
End the Thread With a Call-To-Action (CTA)
The final post in the thread should contain a CTA. After you provide all the juicy details, the readers will want to know what to do with this information. For example, you are providing tips on how to get more reposts (retweets). The CTA can ask the users to test your tips in their posts and leave comments with their results.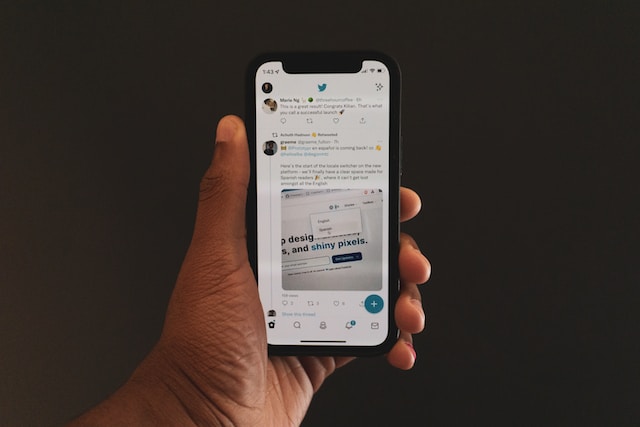 Where Do You Find an Editable Blank Twitter Template?
An editable blank Twitter template makes customizing the post with your content easy. You can change all aspects of this tweet to ensure it meets your requirements. Also, you won't have to use additional software like Adobe Photoshop to make the changes. Given below are two sites that provide editable Twitter template makers:
Tweet Generator by Tweet Hunter
Tweet Hunter, a growth tool for X or Twitter, has a Tweet Generator tool. It is free to use and has customization options like:
Add a profile photo, name and X, aka Twitter handle
Include the verified badge next to the username
Upload an image to the post
Edit the engagement metrics, like retweets (reposts), quotes, likes and bookmarks
Change the theme to dark, dim, or light
It also has a preview option and the option to download the post.
Fake Tweet Generator by Code Beautify
Try Code Beautify's Fake Tweet Generator if you want more customization options. It allows you to include up to four images in a post template. This is representative of an actual tweet. You can change the verification badge to blue, yellow or gray.
Advanced options exist to change the color of the background primary and secondary text. It also allows you to add width or zoom. Along with other engagement metrics, there's also the view count. In other words, it is a replica of what posts look like on X after the Elon Musk takeover.
What Can You Do With a Blank Twitter Post Template?
Let's say you use the above websites or another resource to download a blank post template. For example, you visit X, formerly Twitter, and use the platform's blank tweets pdf. But how do you use it? Here's what you can do with a blank Twitter post template:
Create Fake Posts
You don't have to use X or Twitter to post about your niche. Sometimes, it's good to take a break from the usual schedule and try something different. With a blank Twitter template, you can make any post you wish. It can be a Twitter meme or any other funny content. These templates are a great way to start conversations.
Check How Images Will Look
Using a blank template where you can add images is handy, as you can see a preview of your post. In other words, you get to see how the photos look in a post. You can make changes if it doesn't fit or looks out of place.
This way, you will have peace of mind after you publish your tweet, as you already know how it looks.
Give a Creative Touch to Your Content
If you use the default tweet composer, there's not much you can do. Also, your post will look like every other tweet. With a template, there's room to be creative. It allows you to customize the post as per your theme or concept. For instance, you can use the Fake Tweet Generator during the holiday season to make the tweet's background red. Not only will your content stand out, but it also feels relevant to the topic of discussion.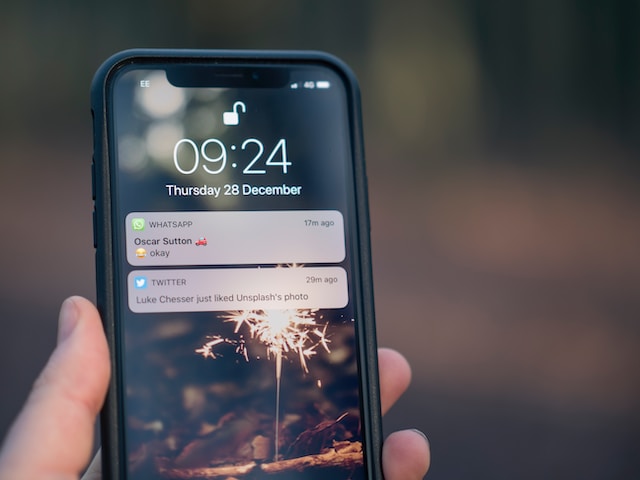 An Overview of Blank Twitter Template
A Twitter template is a powerful resource. You can customize your posts and get a preview before you publish them. Sky's the limit when you use post templates.
Even if you use pre-made Twitter templates, you must ensure it falls within the platform's rules. The social media network will ask you to remove the posts if you break them. What if the platform asks you to take down hundreds of tweets? You want to do this as soon as possible, as the social media network is limiting your content's visibility. With TweetDelete, the task of removing hundreds or thousands of posts is a breeze. All you have to do is check which tweets to delete from the simple interface, and you're golden. Stay clear from Twitter's iron sights by using TweetDelete today!
Bulk Delete Old Tweets
Sign Up Now