There are various classes of people on social media today. Amongst these are entrepreneurs, workers, and business people. While Twitter, or X, is primarily for fun and entertainment, the platform is now a market full of opportunities. The possibility of closing lucrative deals on Twitter is high thanks to its large user base. So, to cater to different needs, the corporation introduced Twitter for professionals.
Yes, aside from the regular Twitter standard profile, there are now professional accounts. This innovation is one which industry starters and experts are grateful for. Twitter, now known as X, presents opportunities for networking, monetizing accounts, and boosting sales. It holds lots of exciting features that make the experience worthwhile. So, here is a guide that fully delves into all aspects of professional profiles on Twitter.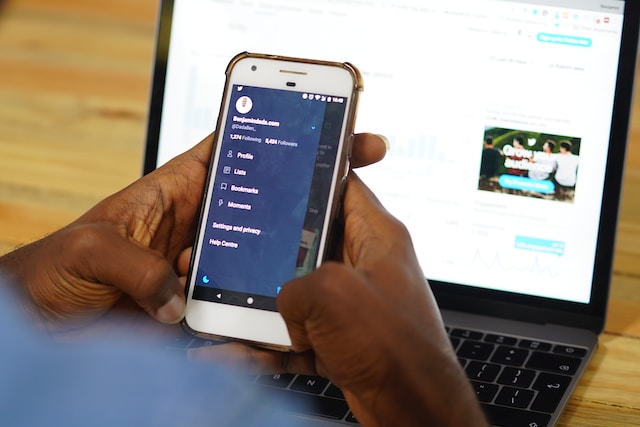 What Is Twitter or X for Professionals: Personal vs. Professional Accounts
Twitter for Professionals is a business account for creators, developers, entrepreneurs, and publishers. It gives all business persons exclusive access to certain perks and tools. By utilizing these tools, brands can engage in e-commerce on the app, create/ promote ads, and modify their profiles. All these help businesses develop a proper brand image in the eyes of consumers and access the digital market.
Note that these perks are inaccessible to users with personal Twitter profiles. However, anyone can easily convert their account to a professional profile. Alternatively, you can open a business Twitter account specifically for your brand. Therefore, your business and personal life will be separate.
When Twitter for professionals sprang up, it was only accessible in the U.S.A. and a few other locations. But now, the account type is accessible globally. Certain features of Twitter for professionals were formerly accessible on the regular personal Twitter, now known as X. However, with the introduction of this innovation, the features became exclusive to professional profiles.
These money-making features are the factors that differentiate personal and professional accounts. You should note that there are certain requirements for opening professional Twitter accounts.
Let's see the three criteria for eligibility below:
Strict compliance with Twitter's community guidelines.
A complete profile consisting of your name, bio, and profile picture.
The account must not be a parody or fan account.
If you intend to market your talents, goods, services, or products, Twitter for professionals is for you. You'll enjoy the combination of old and new features that enhance your possibility of sales and lead conversion. So, if you want to monetize your brand and grow your online audience, look no further than Twitter for professionals.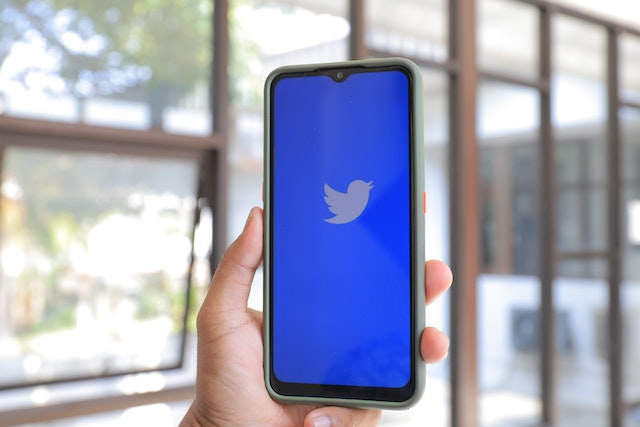 Should I Switch to Twitter Professional Mode? All the Factors To Consider
When asking the question, should I switch to a Twitter professional? I bet you want a second opinion. Well, if you know the purpose of your Twitter account, you already have your answer. Whether or not you should have a professional profile depends on your intent. Twitter, aka X, is a platform that can scale your business from zero to a hundred. So, if you want to market on Twitter, switch to Twitter for professionals.
Twitter Professional Profile: Advanced Profile Perks
While there are several perks of Twitter for professionals, the advanced profile feature stands out. Your profile page is the first thing a user interested in your business will check. So, your profile should provide vital information about your business. It should also be attractive enough to intrigue prospective customers and glue them to your page.
While there are limitations to profile information on personal Twitter, professional accounts give users access to a better profile layout. The perks of a professional profile come in 3 modules. These are the About, Shop, and Newsletter modules. The About module contains a vivid description of your business and services. It should consist of your working hours, location, and information that discloses the nature of your profession.
Next is the newsletter module, which is useful for creators and publishers seeking audience expansion and engagement. The corporation added this module after Twitter acquired Revue. The newsletter enables professionals to compile their mailing lists and publish content in-app. A tab beneath your profile info displays information about your newsletter and a subscription button.
Finally, the shop profile module consists of Twitter carousel ads for advertising business products. It's like a catalog with links to online stores for purchasing products. So when tweeps visit your professional profile on X, the layout can help you gain leads. Visitors first see your bio and profile info, then your about, newsletter, and shop.
This organization will increase your click-through rates and lead to sales. You can trust clients to revisit your page and leave reviews that'll spark interaction and attract other users. So, Twitter's profile modules have a ripple effect on business growth.
How To Get Twitter for Professionals
Of the 238 million active daily Twitter users, 54% are highly likely to patronize brands mentioned in tweets. Thus, this makes Twitter for professionals a deal breaker in digital marketing. But do you know how to switch to a professional account?
Follow these three steps to get a professional Twitter account.
Launch the Twitter app and select "Twitter for professionals" from the side panel.
Select an account type, either business or creator.
Select a suitable description for your profile from the category list that'll appear and click next.
Note that a business account is for brands, retail shops, service providers, and organizations. On the other hand, a creator account is for influencers, celebrities, artists, and public figures. After completing the steps, Twitter will prompt you to customize your profile, follow some topics, or learn about Quick Promote. Click on any prompt and continue exploring your Twitter for Professionals account.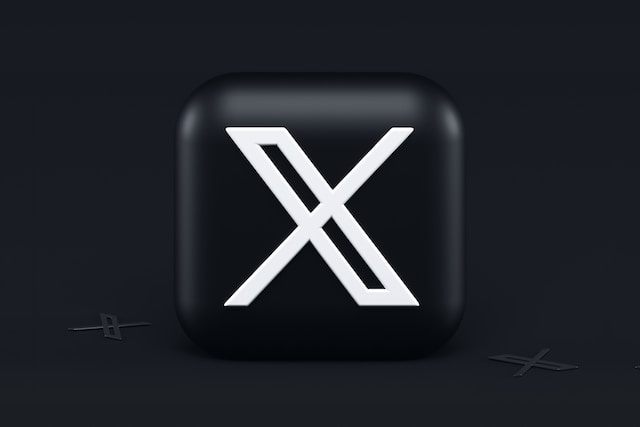 Is Twitter for Professionals Worth It? Let's see
Is Twitter for professionals worth it? This question is common among users. It may sound dumb, but it's a valid question, depending on who's asking. For a regular user who uses the app for fun, Twitter for professionals is a no. But it offers numerous features that can boost businesses. Hence, for entrepreneurs and business elites, it's worth the try. Moreover, it won't dent your purses or bank accounts. So, hop on the moving train.
Features of Twitter or X for Professionals
You must be itching to discover the juicy benefits that I've been hinting at from the start. Well, now is the time to discover what you stand to gain by switching to Twitter for professionals. For starters, Twitter for professionals allows users to create optimized Twitter campaign ads for product promotion. These ads can help you create brand awareness, drive traffic to your site, and create engagement. They also help sustain engagement and generate leads.
Another intriguing feature is Quick Promote, where you can create ads without visiting Twitter's ads page. It also works as a booster, allowing you to promote posts for engagement, follower growth, or link clicks. You can also select the target age range, gender, and audience location for your promoted tweets.
Next is the option to customize your profile using the About, Shop, or Newsletter module. You can edit your profile through the customization tab, adding extra information and important links. Additionally, users of Twitter for professionals can earn from hosting real-time audio events featuring guest speakers. While this generates interaction, professional users can sell Twitter space tickets for money.
Another beneficial feature is the tip jar. By activating tips, X users who find your tweets insightful can express gratitude by dropping tips in the jar. You can register to collect your tips through Cash App, Patreon, Wealthsimple, or other payment options.
Furthermore, there is the super follow feature, which you can easily activate. With this feature, you can create exclusive content strictly for paying followers. While regular Twitter followers will enjoy your tweets, those who subscribe will enjoy top content. Other features include a Twitter professional home tab with analytics tools and profile spotlights.
How To Use the Professional Account on X, Formerly Twitter
Using the various features of a professional account can scale your brand sales, click-through rates, and customer interaction. These evoke client feedback, which is useful for social listening. With good interpretation skills, you can use feedback to determine aspects of your business that need improvement and focus.
But knowing the features of Twitter for professionals won't do you good if you can't make perfect use of them. You need an excellent content strategy to maximize the benefits of your Twitter professional account.
So, below are six tips to help you utilize your Twitter professional account.
If you're a beginner, follow topics in your industry. This act will help you gain enlightenment.
Place value on your knowledge. Tweet about your exclusive content to goad users to subscribe to super follows.
Your Twitter spaces shouldn't always be free. Promote your events with trending hashtags and use ticketed spaces to monetize them.
Advertise your ticketed spaces, exclusive tweets, ads, and tweets with relevant links using the quick promote feature.
Don't forget to optimize quick promotion by selecting an objective.
Don't spill the white tea in your tweets. Save the intriguing details for your newsletter so your followers can subscribe.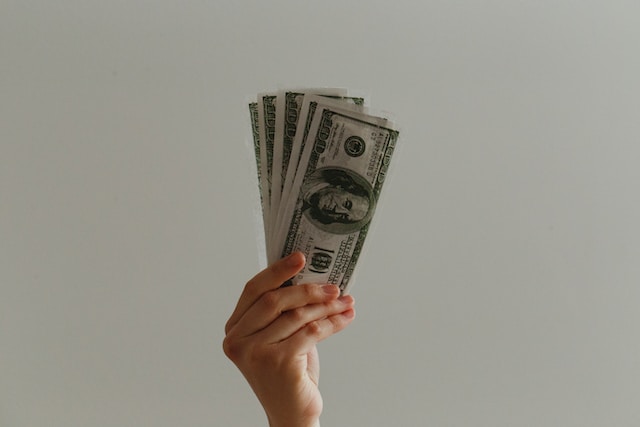 Money Matters: How Much Does Twitter for Professionals Cost?
Twitter for professionals offers many lovely features. Think of Business Twitter as a portal to a new realm where all your business dreams can come true. You can connect with CEOs of similar businesses and learn from them. You can swiftly curate and send out Twitter ads. Moreover, with analytical tools, you can monitor and track your achievements.
But knowing that nothing good comes easy, you'll ask, "How much does Twitter for professionals cost?" I can guarantee you that beyond everything you've read, the answer to your question will blow off your socks. Twitter for professionals costs absolutely nothing. It's free! You don't have to spend a dime to switch.
Just think of it as Twitter's contribution to the world, spurring business growth for free. After all, the corporation gets extra revenue from the premium package, Twitter Blue. You can consider it the best free package on X, aka Twitter. With money out of the way, you shouldn't hesitate to get Twitter for professionals.
Twitter Professional Categories: Choosing Where You Belong
What kind of professional do you identify as? There's a list of Twitter professional categories for you to choose from when opening your account. You must identify your business niche beyond being a creator, publisher, developer, or marketer. There's a wide range of options cutting across all industries from which you can choose.
You can scroll through the list of categories to find what is most applicable to your brand. If you can't find a suitable category, use the search bar above, then tap the appropriate category to select. When you select your category, it will automatically display as part of your profile info. However, if you wish, you can always edit the category.
Selecting a Twitter professional category is one of the steps for opening a business account. But aside from the important steps, you must tick all the eligibility criteria, including obedience to guidelines. But what happens if you have a previous post that violates the content sensitive or spam guidelines? Well, you have to delete the tweet, or else you'll be unable to open a Twitter for Professionals account.
However, searching for old tweets to delete is time-consuming. So, at TweetDelete, we have invented a simple, highly efficient web application for filtering and deleting bulk tweets. This app helps load, import, and delete tweets and archives in a few easy steps. This web tool does not spread promotional information on your Twitter timeline. So, start filtering and cleaning your Twitter timeline today!
Bulk Delete Old Tweets
Sign Up Now