Following a user on X, aka Twitter, simply means subscribing to the user's tweets. This feature expresses and grants your decision to continue seeing a user's tweets and activities. However, when you're no longer interested in that account, you can toggle the switch to unfollow the user. When you unfollow Twitter users, it doesn't block them from your account if they are your followers. Instead, it unsubscribes you to their tweets and account activities.
Several reasons can prompt you to unfollow Twitter, now X, users. A user may turn out to promote an idea you don't like. Perhaps they continuously share or retweet weird and absurd content you no longer want to see. Even when you reach your following limit, you may need to unfollow some users to follow new accounts. Moreover, unfollowing is usually the best solution for spam and inactive accounts. But how do you unfollow a Twitter user? Let's find out.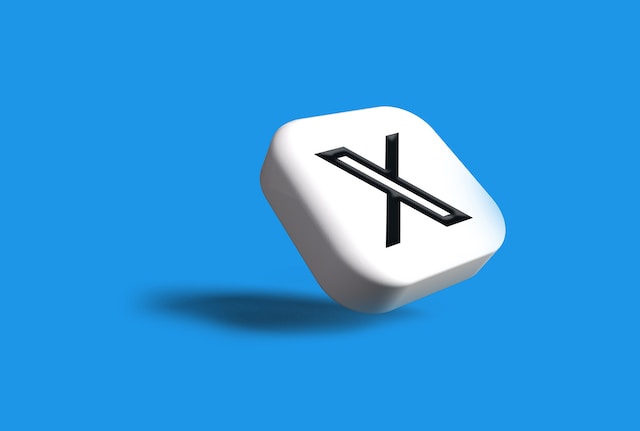 How to Unfollow on Twitter or X: Removing Friends From Your Account
The easiest way to filter your X timeline is from your following list. Your followers determine the content of your timeline because their tweets and activities appear on your timeline. So, if you want to stop seeing certain content, you could opt to unfollow Twitter users who promote them.
You needn't worry about how to unfollow on Twitter; the process is straightforward. There are many methods to unfollow Twitter users, all requiring simple steps. Additionally, you can do it from any device, whether a phone or a PC. Consider the methods and steps outlined for various devices.
How to Unfollow Twitter and X Users From Your Mobile Device
About 80% of users browse X, aka Twitter, from their mobile devices. That is because of the convenience and exciting features of the X app. Compared to the web version, there is very little difference in functionality with the mobile app. This fact is evident even in this case since you can easily unfollow Twitter users from your phone. Moreover, you can do it with three distinct methods available on X's web version.
Below are the three methods for unfollowing users on X with their corresponding processes:
Unfollow users from their profile page: When considering whether to unfollow a user, you might consider looking at their profile one last time. You can easily unfollow them from that page if there's nothing to change your mind. To do this, tap the following icon: a profile icon with a checkmark on the right. Then select "unfollow" from the drop menu to confirm your action.
Unfollow users from your following list: You can also unfollow Twitter users from your following list. This list on your profile page also shows which Twitter followers follow you.

Here are the three steps to use this method:

First, Open your Twitter menu by tapping your profile icon on the top left corner of the page.
Select "Profile" and click "Following" to reveal the list.
Lastly, find the user you wish to unfollow and tap "Following" on the right of their section.

While this unfollows them, they'll remain on your list temporarily with an option to refollow them.
Unfollow users from their tweets: The easiest way to unfollow tweeps is from their tweets. Simply tap the downward arrow-like icon on the top of their tweet and select "Unfollow" from the menu.
How to Unfollow Twitter Users on Desktop: Taking Bold Steps From Twitter's Web Version
If you browse Twitter from a desktop, you can also unfollow Twitter users with the methods above. However, there are a few differences in the steps to follow. Thus, this section will outline the processes for each method on a desktop device.
Unfollowing from a user's profile page: When unfollowing from a user's profile page on a desktop, hover over the "Following" option until it changes to "Unfollow." Then click on it to unfollow the account.
Unfollowing from a user's tweets: You can also unfollow a Twitter user from their tweets on a desktop. Begin by hovering over the user's display name on the tweet to reveal a simplified profile menu. Place your cursor on the "Following" button on the sub-menu and click it when it changes to "Unfollow."
Unfollowing from your followers list: Although this method requires more steps than others, you can easily unfollow multiple Twitter accounts. You can unfollow Twitter users from your following list using these four steps:

Tap the profile icon from the left sidebar menu on the homepage of Twitter's web version.
Click "Following" below your profile Twitter handle to reveal your following list.
Navigate the list to find the user you wish to unfollow.
Once found, hover over the "Following" button on the account's section and tap on it when it changes to "Unfollow."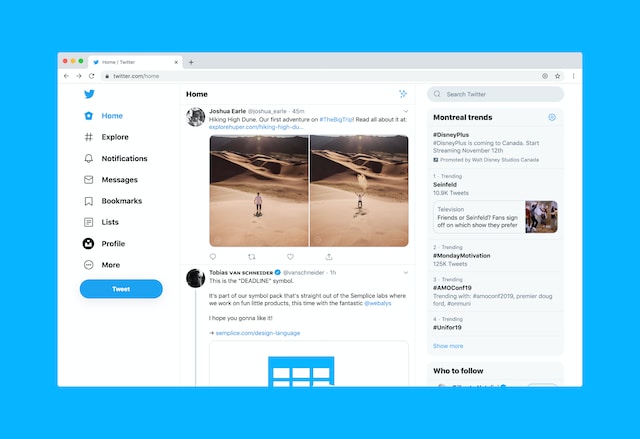 How to Mass Unfollow Twitter Users: Removing Multiple Accounts With a Click
If you try to scrutinize your following list, you may find some unnecessary spam accounts you should unfollow. However, manually filtering and unfollowing them may discourage you. Fortunately, you can mass unfollow Twitter or X accounts with various methods. This section outlines some of these methods and their processes.
Using Twitter Mass Unfollow Extension To Remove Multiple Accounts
If you browse Twitter from a desktop, you can mass unfollow Twitter accounts using web browser extensions. Chrome and Firefox currently have multiple Twitter mass unfollow extensions that can help you automate the process for multiple accounts.
As an example, follow these 11 steps to get and use the mass unfollow extension on Chrome:
Go to Chrome's Web Store from your Google Chrome browser.
Type in "Twitter Unfollow " from the search tab and press enter.
Choose a mass extension tool from the diverse option, preferably Twitter Mass Unfollow.
Click "Add to Chrome" and tap "Add Extension" to install this extension. After installation, it redirects you to the setup page.
On the setup page, type in the usernames you want to exclude. While running the extension, it won't remove these users from your following list.
Check the "Reload Page" option. This feature reloads the page after completing the task.
Click "Save" to complete your setup.
After setup, go to https://www.twitter.com/following on your Chrome browser. Ensure to log in to Twitter from that browser before entering the link.
Tap the Puzzle icon from your following list page to open the extension list and pin "Twitter Mass Unfollow."
Select Twitter Mass Unfollow beside the address bar. Four buttons will pop up – Demo, All, Not Following You and Stop.
Click on "Demo" to see how the extension works. If you want to unfollow all users, select All. Otherwise, select Not Following You.
Employing Twitter Unfollow Tool From Third-Party Apps
You can also mass unfollow Twitter users from third-party Twitter management software. Although few intermediary apps have this functionality because it is against Twitter's policies, you can still find some effective ones. These tools make mass unfollowing possible by automating your filtering list and providing unfollow buttons for each account. That way, you don't have to visit their profile to unfollow them.
One is iUnfollow, a popular and efficient unfollowing tool targeted at users not following your account. This Twitter unfollow tool can help you list and unfollow up to 50 accounts daily with their free version.
Follow these three steps to mass unfollow users from your X, formerly Twitter, account using iUnfollow:
Open iUnfollow's sign-up page and provide your information to continue.
Next, authorize the application to grant access to your Twitter account. That will direct you to the unfollow page, showing all your followers not following you.
Tap the unfollow button beside each profile on the list to remove them.
This process allows you to seamlessly unfollow multiple accounts without violating Twitter's policies. It is better than manually unfollowing from your profile because it helps you filter the accounts you wish to unfollow. Thus, this saves you time and protects your account.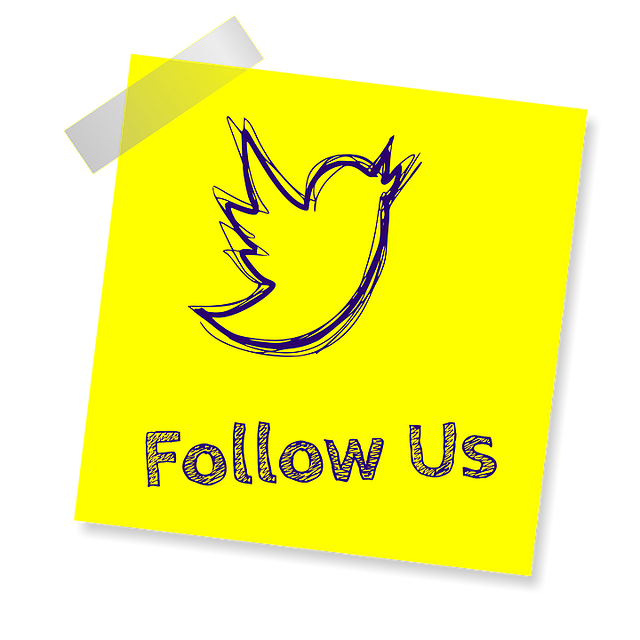 How To See Who Unfollowed You on Twitter aka X: Keeping Tabs With Fake Friends
Tweeps often unfollow Twitter users as a reciprocatory action to those who unfollowed them. While this may appear petty, it is a great way to manage your following list to keep true friends. Unfortunately, Twitter does not notify you when a follower unfollows your account. You'd have to investigate it yourself. Luckily, this section outlines how to see who unfollowed you on Twitter.
There are three common ways to see who unfollowed you on Twitter, now X. Consider the methods outlined below and select your preferred option:
Investigate from your followers list: You can check your followers list on your profile to see who followed you. This method is unreliable if you have many followers, but it can help if you investigate a specific follower.
Check out the user's profile: Twitter allows you to access users' following list to see who they're interested in. So, you can check out your follower's following list; if your account is missing, they're no longer following you.
Use Twitter Analytics: You can also use Twitter Analytics to find who unfollowed you. The dashboard shows the details of new followers and unfollowers stats. When you open the follower's tab, you'll find the details of which accounts unfollowed you.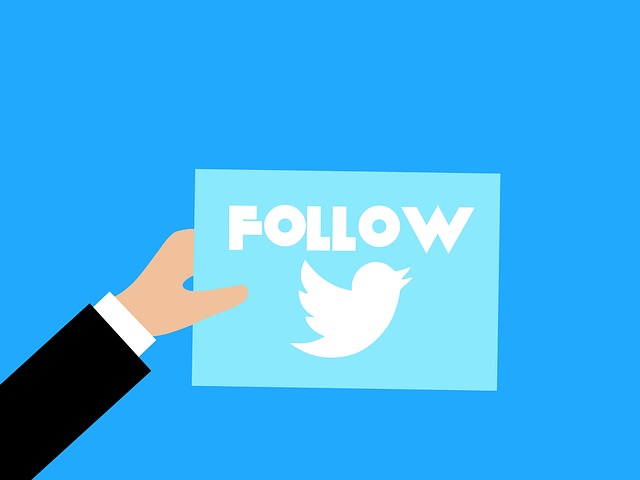 Can I Unfollow Twitter Users With Protected Accounts?
Like other social networks, you can follow any user on X, formerly Twitter, with a public account without their consent. Simply tap the "Follow" button on their profile, and Twitter will notify them of a new follower. It's that easy to subscribe to a user's tweet on X. However, to enhance privacy, some users protect their accounts. When a user applies this feature to their account, you'll need their approval when you request to follow them. You can only follow that account when the user approves your request.
So, after this rigorous process to follow a protected account, you may wonder what Twitter requires to unfollow the account. Interestingly, you can unfollow Twitter users with protected accounts the same way as you would public accounts. The only differences remain in the following process.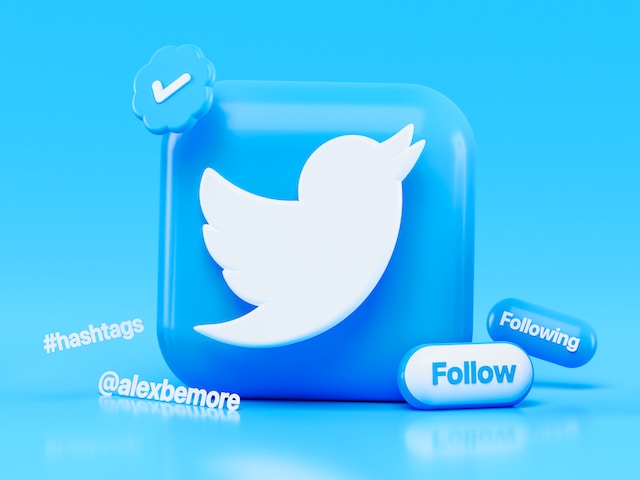 How to Unfollow Everyone on Twitter or X: Clearing Out Your Friends List
There are many ways to restart your Twitter journey selectively without creating a new account. One way is by clearing your tweets and likes timeline. But if the problem with your timeline is not from your tweets, unfollowing users can fix it. Restarting may require you to unfollow Twitter users en masse. Sometimes, you may desire to unfollow everyone on your list.
Before considering how to unfollow everyone on Twitter, you should consider whether this is possible. You can unfollow everyone on X aka Twitter using different methods. However, such mass unfollowing will attract the attention of Twitter administrators. So, this option should only be a last resort. You can unfollow users in batches at intervals to avoid unwanted attention.
Nevertheless, if you must unfollow everyone on Twitter, you can use any of these methods below:
Manually unfollow everyone by unfollowing accounts singly.
Unfollow everyone using Chrome's unfollow extension.
Use third-party Twitter management software like iUnfollow.
While the first method is self-explanatory, you'll find the second and third properly outlined in earlier sections. You can find the steps and procedures discussed above in detail. Undoubtedly, manually unfollowing Twitter users is not the best choice because it is time-consuming. Similarly, manually cleaning your X aka Twitter timeline, takes a lot of time. So, veteran tweeps now employ Twitter management software to automate this task.
TweetDelete is an excellent example of a Twitter management tool that automates your timeline cleaning. It helps you mass delete tweets, likes, and messages or import them directly to your archive. This tool is affordable, efficient and easy to use, and leaves your timeline attractive, helping you build an engaging Twitter community. So why wait? Start filtering and cleaning your X, formerly Twitter, timeline today!
Bulk Delete Old Tweets
Sign Up Now