X, formerly called Twitter, is fast becoming the go-to platform for building and growing brands online. The reason for this is quite simple. The platform's massive usage and soaring popularity among the purchasing class make it an ideal location for brand promotion. However, since some brand owners are too busy to compose and share posts for their businesses, they often hire experts. A Twitter ghostwriter helps maintain the social media presence for different profiles.
Ghostwriting on the platform has become a lucrative career path since most brands are increasing their online activity. Most large profiles have hired professionals to create content for them and manage their profiles. Well, this activity goes beyond simply curating posts. Ghostwriting on X involves maintaining an authentic voice that resonates with the brand and the profile. Due to its growing importance, this article discusses the topic in depth.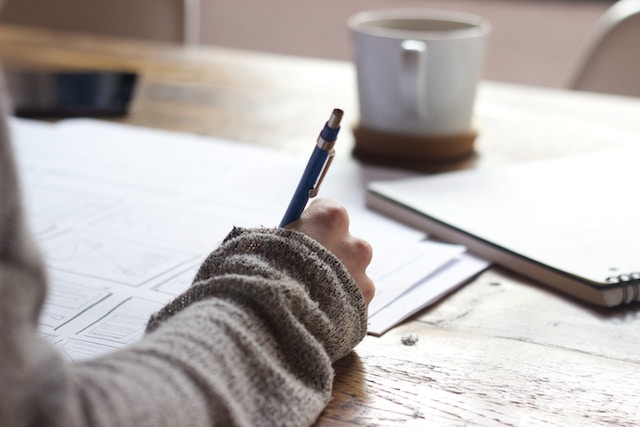 What Is Twitter Ghostwriting? Everything You Should Know
While you may have recently made inquiries about ghostwriting on X, aka Twitter, you aren't alone. This part of the social media landscape has grown much interest recently. It has become a major fraction of the social media space. Many individuals and businesses are now working with different ghostwriters to grow and maintain their daily activity on X. But what is Twitter ghostwriting?
Ghostwriting on X or Twitter involves employing different content ideas to compose posts for different profiles. This activity works just as regular ghostwriting does. Usually, ghostwriting involves writing for a person using their voice so that it seems they've written the content themselves.
Ghostwriters mostly work behind the scenes, enjoying no credit as authors of the content they create. It is a big part of publishing since many bestsellers employ extra-hands for books and different written content. The need for behind-the-scene writers also trickles down to social media content and daily updates.
Regarding Twitter or X, it does not simply have to do with composing a single tweet. Instead, it runs along the lines of social media management, which is a continuous process. While ghostwriters play the same roles, they work with celebrities, government officials, athletes, brand owners, and many others.
In this case, ghostwriting on X aims to grow active audiences on X. It also aims to maintain the social media presence for those profiles. This is why ghostwriters on the platform create this content with the persona of the account owners in mind. The activity's objective will remain in place by retaining the user's identity and voice. Overall, ghostwriting on X leverages the writer's superior ability to attract the desired results by publishing posts that create results.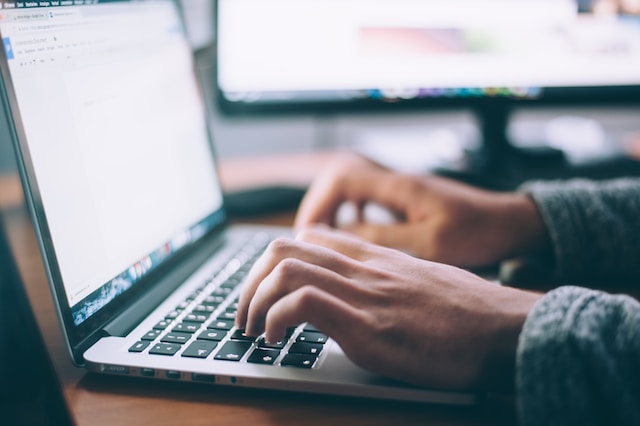 4 Reasons Why You Should Consider a Ghostwriter for Your X/Twitter Account
Different individuals and organizations on X, formerly Twitter, have varying needs for ghostwriters. Therefore, they often hire for different reasons. Generally, most people who hire ghostwriters for their content aim for growth, increased engagement, and a larger audience. You may need one if you have been trying out different strategies for better results to no avail. Besides that, here are reasons you should consider going for a ghostwriter for your X profile.
1. Consider It if You're Too Busy To Create Content
Running a business or heading an organization could be a lot of work. You may be too busy to create and share content on your X profile regularly. In this situation, hiring a ghostwriter to take care of your profile on X could be a valid alternative.
This does not necessarily mean you should abandon your account indefinitely. It entails getting someone by the side who'll augment your posts. For instance, if you're having difficulty sharing your desired threshold of tweets per day, consider getting help.
2. Get a Ghostwriter if You Find X Content Tricky To Create
Different people have different strengths and weaknesses. Acknowledging this fact and realizing that social media isn't one of your prowesses helps you find useful alternatives. You may have to outsource the job if you've been implementing different tricks and strategies yourself without getting considerable results.
Getting experts to help with your profile could be advantageous since they implement proven growth strategies. Again, their consistency in the industry may offer an edge, helping you out, especially if you're new to the platform. Also, you must factor in the differences between X and other platforms. . Although you can implement techniques from other social media services, X is quite different from those platforms.
3. Hire a Ghostwriter if You're Not Getting the Desired Results
Generally, people seek help in specific activities when they do not get the desired results. Of course, different factors account for their inability to get the best results. This is also applicable when it comes to growth on Twitter or X.
So when you don't get your desired results on Twitter or X, an extra hand may be what you need. In this case, while you work with a ghostwriter, you can also learn how to create content for your profile. In the long run, you may not only be paying for a writer but also get value in return. Ghostwriters can help with your brand reputation management on Twitter, creating the needed results.
4. Get a Ghostwriter if Growth on X Is an Offhanded Activity
While you may fancy the idea of a large audience on Twitter or X, it may not be a priority. However, managing a profile and growing your brand on the platform could still be a good idea. When this is the case, hiring a ghostwriter could be helpful since you may not have much time.
Since Twitter may not be your priority, growth on the platform could be a plus. Still, you may find it helpful in the future.  They can start with growing followers on X, garnering influence, and promoting your brand.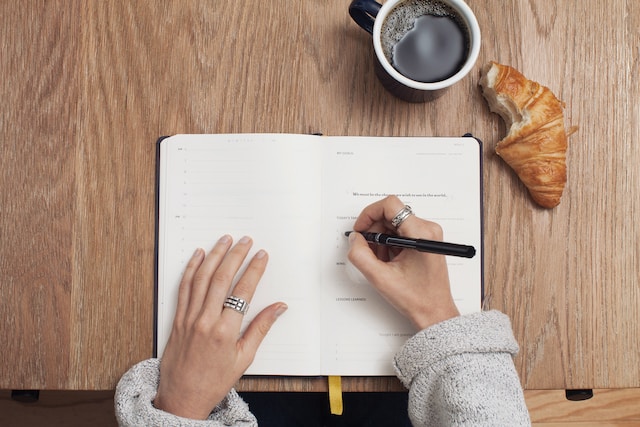 How To Get Twitter Ghostwriter Jobs: 3 Ways To Secure Gigs
The increasing demand for ghostwriting services on social media platforms like X has triggered dramatic growth in the industry. Of course, many ghostwriters are available for hire, but the jobs are becoming quite limited, especially for newbies. So, there are multiple questions about landing lucrative Twitter ghostwriter jobs. Well, great opportunities still exist for proven professionals with a grip on the skill. Here is how to land those gigs.
1. Maximize Freelancer Platforms Like Fiverr and Upwork
While you may be coming up in the internet landscape, you must learn to use the available tools maximally. For instance, freelance platforms like Upwork and Fiverr offer great opportunities to link with potential clients, securing high-paying ghostwriting gigs. But before you hop on, you must get a good grip on the skill, and you must get some experience.
Of course, understanding how these platforms work and gliding through them is a major plus. Therefore, consider running background checks on the platforms and understanding how to set up profiles and land contracts before diving in. Remember that your portfolio and marketing skills ultimately determine your success on these freelancer platforms.
Besides these platforms, several others may even produce better results. So, research the best option for you among the available alternatives.
2. Create a Portfolio on X and Pitch Yourself
What better way to market yourself as a ghostwriter on Twitter than the platform itself? Creating a comprehensive profile as a ghostwriter on the platform could easily attract new opportunities and potential clients. This is because Twitter functions as a town hall for Silicon Valley, connecting people in different ways.
Displaying your pedigree on X and showing working results may be all you need to succeed in the industry. Again, a more convincing portfolio and better visible results help obtain ghostwriting jobs on the platform.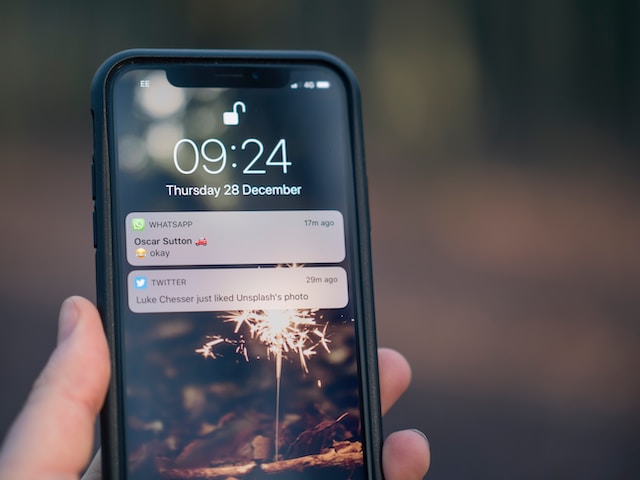 3. Pitch Yourself to Potential Clients
Pitching yourself and selling your skills to potential customers could be a great way to get ghostwriting jobs. The trick here is to find contacts needing your service and pitch yourself to them. Finding people and organizations needing marketing on Twitter, aka X, is the first step toward securing ghostwriting jobs.
Here, you can send cold, direct, or content emails in other ways. Of course, getting gigs in this manner could be quite challenging, especially at first. But when you've learned how to go about this activity, you'll begin to see better results.
Selling yourself as a Twitter ghostwriter may be a strenuous task. While running the job for someone, you may need to remove their erroneous posts, sometimes in bulk. This is where TweetDelete comes into the picture.
TweetDelete, a third-party web application, offers a straightforward way of clearing tweets in bulk. This app allows users to upload their X or Twitter archives, performing highly specific deletion tasks. It is ideal for people looking to clean their profiles. So, start filtering and cleaning your Twitter timeline today!
Bulk Delete Old Tweets
Sign Up Now