If one social media platform benefits from automation, it's Twitter or X. Sticking with your posting schedules and replying to multiple direct messages (DMs) takes time and effort. On top of that, you've to stay up-to-date with the latest trends and actively engage with other users. Add all this together, and you start to see why Twitter automation is widespread. The key to making this work is recognizing what processes you need to optimize without compromising engagement.
Also, you must follow several rules to ensure you don't face any problems during automation. Where do you start, and what should you do? Well, this post breaks down the entire automation process from start to finish to give you all the answers.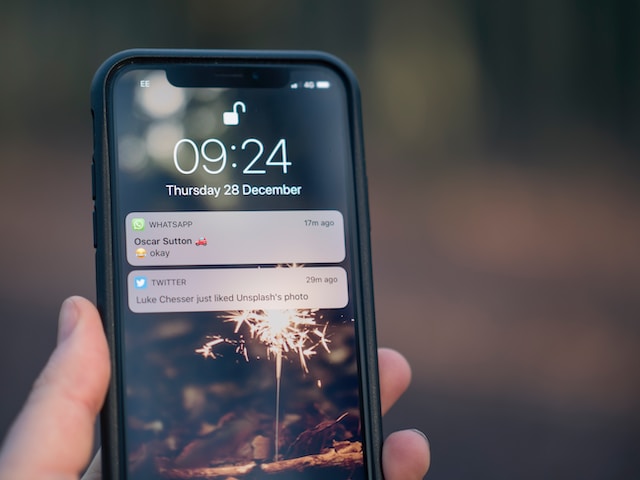 Automate Twitter Account: Why Should You Do It?
Before jumping into the specifics of Twitter automation, the first thing to understand is why you should invest in it. How much of a difference can it make if you automate your Twitter account? Well, let's explore what you stand to gain when you go the automation route on X, aka Twitter:
You Have More Time on Your Hands
Although Twitter is popular because of its short-form content, this doesn't mean it's easy to create posts. Often, you'll spend hours just to come up with a post that gives you the right engagement metrics.
You can run your account on autopilot by learning which processes to automate. Sure, you'll have to check in and give the results a human touch, but that's about it. Once you set it up properly, you can focus on what's essential. For example, you schedule what you have to post a week in advance. During this period, you have time to focus on other tasks.
For example, you use Twitter for your podcast. Instead of spending time to create posts, you can now engage with your followers. You can reply to their messages and tweets and learn more about what they think about your brand.
Reduce Repetitive Tasks
Several tasks on Twitter are repetitive. For example, when a Twitter user reaches out to you via DM, you must respond as soon as possible. Typing, copying, and pasting the same message isn't an efficient use of your time.
Or, a user mentions you in a post. Sometimes, the person may not use your Twitter handle but include a branded hashtag. Either way, you must monitor for mentions or words and phrases relevant to your account.
If you have to do this manually, it can take a lot of time and effort.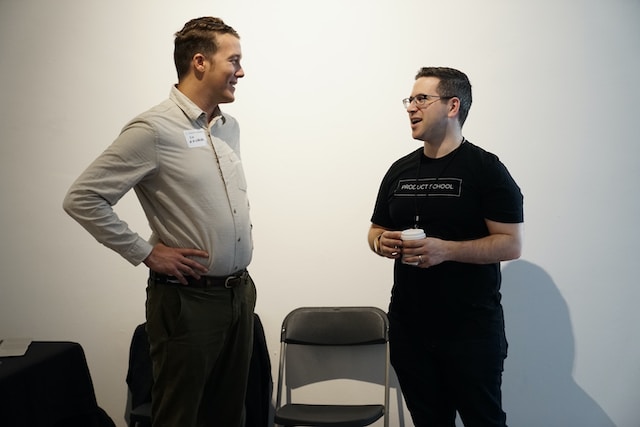 How To Get Automated on Twitter?
The first question is always – how to get automated on Twitter? One option is to use Twitter management tools that come with automation features. Before you use these premium features, you need to have Twitter marketing strategies in place. In other words, you must be able to walk before running. Remember, these tools are only as effective as your strategy.
If you don't want to get a Twitter management service with automation features, there's another option. This one involves scheduling your posts. Not only does this decrease your workload, but it also reduces the stress of tweeting daily.
Also, you can use AI tweet generators to get ideas for your next post. They can give you hundreds of concepts in a few minutes. Given below are various ways to automate Twitter workflows.
3 Best Twitter Automation Tools
To keep up with the demands of this platform, it's always better to use Twitter automation tools. They offer powerful features that can elevate your social media game. Below are the best automation tools you can use on Twitter:
Circleboom
Circleboom is reliable when it comes to automation tools on the platform. For starters, it comes with a post (aka tweet) scheduler. You can include images in your post to publish them later. What if you want to schedule a thread or multiple tweets? Although you can't do this on Twitter natively, Circleboom has this feature. You don't have to make it only text-based.
In fact, this tool allows you to include images and gifs with your threads.
It also comes with several other handy features. The Twitter bot checker feature can scan your followers for spam accounts. In-built analytics also help you learn more about your target audience.
Hootsuite
Hootsuite is also a feature-rich Twitter management tool. It helps you automate essential tasks like scheduling posts and tracking discussions about your account. This is useful if you're a brand and want to know what your customers think about your product or service.
Usually, you need to post regularly to figure out when is the best time to tweet. Hootsuite recommends the best times so that your posts get maximum reach. This tool also has analytics to help you track your performance on the platform.
Buffer
Buffer is similar to the above Twitter management tools. However, it comes with a free tier, which you can use to learn the ropes of this tool. You can use the schedule tweets feature. It also has an AI assistant to help generate ideas for your next post.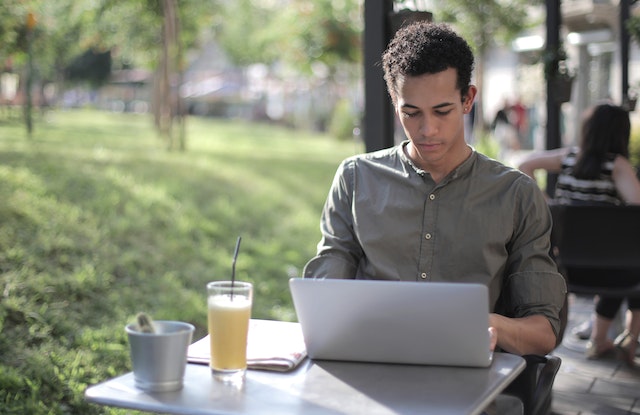 How To Automate Twitter Posts?
If you want to grow your following on Twitter, you need to post regularly on the platform. What if you have to go out of town for a while and don't have the time to tweet? Or, you have a busy schedule the coming week and have no time to create posts. The answer is to learn how to automate Twitter posts. The guide below shows you the different ways to go about this:
Use Twitter's Inbuilt Tweet Schedule Feature
Twitter has a handy native schedule feature to automate posting on the platform. Currently, you can schedule tweets up to 18 months in advance. It is also relatively easy to use:
Craft the tweet you want to post in the tweet compose box.
Select the Calendar icon, which is the schedule button.
Pick when you want the post to go live on the platform.
Confirm the date and schedule the post.
This method is free and works well for a handful of posts. Once it reaches the date and time, the post (or tweet) will go live. Unfortunately, you cannot use this feature on Twitter for Android and iOS. The workaround is to use a mobile browser app and follow the above instructions.
Use a Tool with a Bulk-Tweet Scheduling Feature
The second option works well if you want to schedule your posts for the coming two weeks or a month. However, the downside is that you have to use a paid tool. Generally, Twitter management tools offer this service as part of the subscription. You can use tools like Buffer, Circleboom, Hootsuite, and SproutSocial.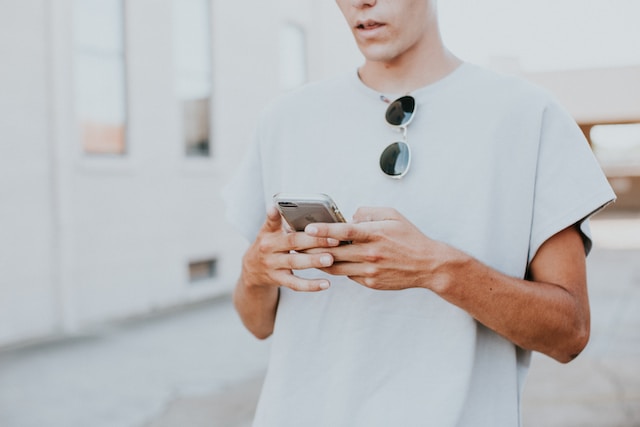 How to Not Look Like a Twitter Automated Bot?
Although Twitter automation helps optimize your workflow, it comes at a cost. Your account looks like a Twitter automated bot. This is bad if you're trying to build relationships and grow your follower count. Often, it will turn users away from your Twitter profile. It tends to happen if you don't add a human touch to the outputs of the automation workflows. For example, scheduling your posts doesn't mean you don't have to review your tweets.
Remember, opinions and sentiments are as fluid as trends on the social media platform. What everyone was on board with yesterday may be a completely different scenario the next day. In other words, your posts can go viral for the wrong reasons if you're not careful.
So, what should you do to ensure your account doesn't look like a Twitter bot? Use the following tips to give your profile a human touch while automating your workflows:
Add Your Personality To Your Content: Whether scheduling a post or automating DMs, you should ensure the content sounds like you. Personalize your content to give your profile a soul. It's easy for people to notice when the automated posts don't sound like your regular tweets.
Mix Up Your Content: A common practice in Twitter's automated workflows is using it only for promotional posts. Users don't want their feed to be full of promotional content. Content curation is a good practice as it helps cover various topics. This makes it look like there's a human behind your profile.
What Are the Rules on Twitter Automation?
You must know about Twitter automation rules before going this route. Otherwise, you may accidentally violate certain policies. As a result, the social network will enforce restrictions or suspend your account permanently. Some restrictions are rate limiting your profile or revoking access to Twitter's application protocol interface (API).
So, let's understand the platform's stance on automating various functions on your profile.
1. Tweet or Post Automation
As this article highlights, you can automate publishing posts on this social media network. Make sure you stick with the following Twitter automation rules to ensure the platform doesn't take action against your profile:
Avoid posting about trending topics via automation: The platform considers this spammy behavior. 
Always mark the media in your posts with relevant labels: If your post contains sensitive media, you should mark it as such. Repeated violations can result in the platform tagging all your posts with media as sensitive. 
Never include personal information: Although the platform allows you to do this if you have permission from the user, avoid it at all costs.
Mention a user only once per post: Twitter or X does allow you to automate mentions in your post. It helps with communication. However, if you use it sparingly, it could come across as spam.
If you're automating replies, you should get the author's permission. Or, the user should be aware that tagging you in a post will automatically make your profile reply to the tweet. You can mention this in your post, bio, or anywhere else in your account.Similarly, it should be clear that the person you're replying to asked you to respond. Also, the user should be able to opt out of the automated reply.
Similarly, it should be clear that the person you're replying to asked you to respond. Also, the user should be able to opt out of the automated reply.
2. Automating the DMs You Send.
You can include DMs as part of your Twitter automation workflow. However, there are a few things, as highlighted below, that you need to follow:
The user contacted you first – If the person sends you a DM, you can respond with an automated message. You can also do this if the user posts a tweet asking you to contact them.
However, not every message means you can send automated messages. For example, you and the other user were conversing a while ago. In this case, the person has to request you to respond before you can reply with an automated message.
Never send bulk automated messages – Don't DM many users with automated messages, especially if they didn't ask for it. This is spam and will result in an account restriction or suspension.
3. 4 Activities You Should Never Automate on Twitter
The platform will never allow you to automate some types of activities. This is because these actions come under platform manipulation or spam. Make sure you avoid these when you automate Twitter activities:
Following or Unfollowing Accounts in Bulk: Never try to automate following or unfollowing accounts, especially in large numbers. This behavior is aggressive and violates the platform's rules. Also, never try to follow in bulk and then unfollow those accounts. Twitter calls this follower churn and will take strict action against your account.
Liking Posts or Tweets: What's the harm in automating liking posts? Well, it's easy for bad actors or bot accounts to misuse this feature. They can artificially inflate metrics and try to make the post appear in the trending section.
Bulk Retweeting, aka Reposting: If you try to retweet several posts automatically, the platform flags this activity as spam. You can do this for a handful of posts, provided you have a legitimate reason. However, it's better to avoid this at all costs than find out what the platform is not okay with.
Add Users to Lists – Lists are helpful because you can personalize your timeline for your needs. However, you shouldn't use any feature that adds people to a list automatically.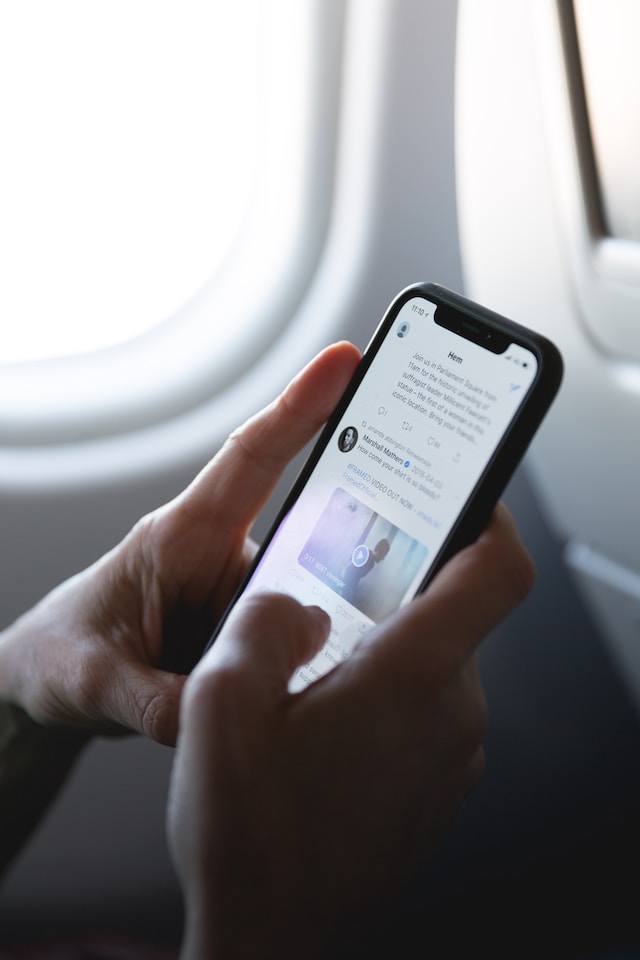 Final Thoughts on Twitter Automation
Twitter automation is fine if you don't break the platform's rules. Powerful tools like Circleboom, Hootsuite, and Buffer offer excellent services to help you save time. They also help you manage and optimize your profile to achieve your social media goals.
When it comes to automation, always think twice before proceeding:
If you're unsure whether to automate an activity, read up on the platform's rules.
Always put yourself in the shoes of another user. Will you consider it spam if you receive an automatic reply or mention? If the answer is yes, it's probable the platform is also thinking along the same lines.
Never use a script if you can't automate the function without using Twitter's APIs. This will result in a permanent suspension.
Automating direct messages and posts is okay if it is within the social network's rules.
Always inform users about the automation before you take any action.
What if the posts you scheduled and published no longer resonate with your account due to a change in opinion? Or you want to avoid the PR backlash, as taking those tweets out of context is easy. The best solution is to mass delete such posts, but you can't do so on Twitter. At best, you can only remove one tweet at a time.
If you find yourself in a similar situation, you should try TweetDelete. It allows you to delete hundreds or thousands of posts quickly. You can also go one step further and remove every tweet from your profile. The interface is easy to use, and mass-deleting posts won't take much time. Ensure your account is never part of any online controversy by using TweetDelete today!
Bulk Delete Old Tweets
Sign Up Now