Recent statistics show that users share over half a billion posts daily on X, formerly Twitter. Due to this large volume of posts, reaching your intended audience is becoming increasingly difficult. Going through the noise and getting to your audience to maximize visibility and relevance has gotten tricky. However, several strategies help optimize your post reach on the platform; for instance, the times you share posts also count. So, what is the best time to post on Twitter?
There have been several studies on the ideal time to share posts on X, formerly Twitter. These studies have generally shown that posting during active hours produces better effects. Usually, posts shared when people are most active draw more views and interactions. But because people have varying active hours on X, you cannot objectively choose the best time to post on Twitter. Instead, you can predict the times with higher probabilities of creating good results. Well, this guide discusses all of that.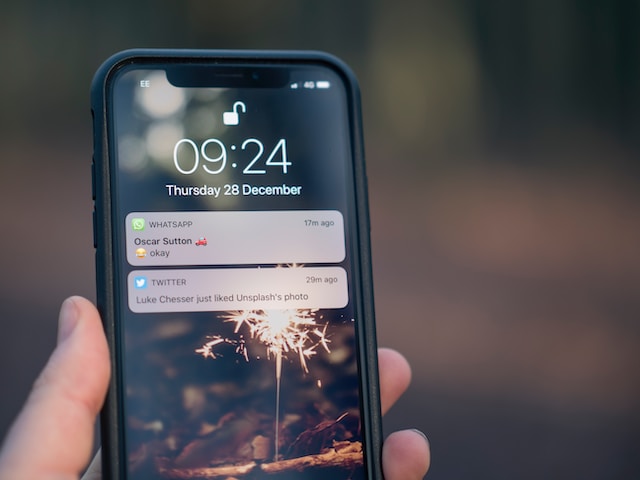 Is There a Best Time to Post on Twitter? Facts About Timing Your Posts on X
Most people whip out their mobile devices and share posts whenever they feel like it. For some, there are no noticeable differences with posting at any time of the day. Because of this, the buzz around the timing when posting on Twitter now X seems alien to many. People often wonder if there is the best time to post on Twitter.
Twitter's recommendation algorithm factors several elements when pushing posts across users' feeds. The platform had initially recommended posts reverse chronologically, arranging them as users sent them. However, the platform has altered the order, prioritizing posts with more popularity and engagement. Because of this update, the time you share a post matters when you're targeting maximum reach.
Usually, the best times to post are when most of your followers are active. While this timing varies with each group of followers, you can easily figure it out by analyzing past engagement patterns. You'll notice peak visibility and engagement at posts you've made at specific times.
Another factor that determines the best time to post on Twitter or X is the brand industry. Different industries have different optimal posting times. For instance, posts in the entertainment industry may perform better in the mornings. On the other hand, posts in other industries may do better during the happy evening hours. Therefore, consider your industry when trying to optimize your post times.
On the other hand, different post types perform better at different times. So, when measuring the optimal times, you must combine all these factors before deciding. You can also use several third-party apps to determine your best posting times from your account history and analytics.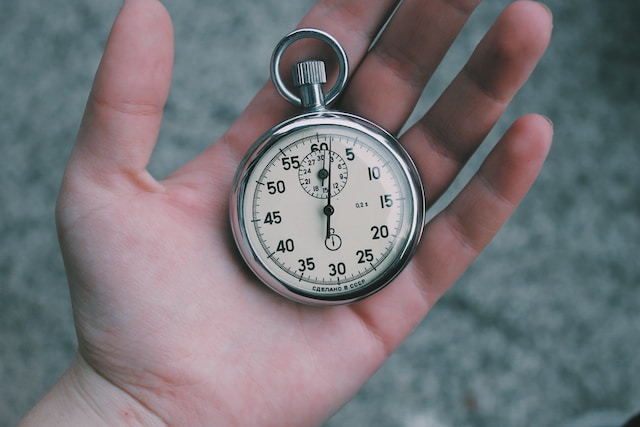 When Is the Best Time to Post on Twitter by Industry? The Recommended Posting Windows
Generally, people look out for different things when interacting and sharing posts on X or Twitter. Most users aim to get the highest possible number of views on their posts on the platform. On the other hand, others target peak engagement numbers on their posts. Over time, experts have laid out estimated periods for sharing posts based on industry. So, when is the best time to post on Twitter by industry?
The Best Time to Post on Twitter or X for Entertainment Brands
The entertainment industry pulls a lot of attention on social media platforms, including X, formerly called Twitter. This industry competes for social attention with other top industries like sports, food, and politics. Entertainment brands have always leveraged social media platforms for promotions and other activities. However, there are still questions about the best time to post on Twitter, aka X for entertainment brands.
News and stories about entertainment events travel fast. So, verifiable events about occurrences in the entertainment industry tend to go viral more often. However, trends have shown that posts about entertainment topics perform better when users share them within specific windows. For instance, Sprout Social reported that the best times to publish posts in the Media and Entertainment industry are:
10:00 AM to 1:00 PM on Tuesdays.
11:00 AM to 1:00 PM on Wednesdays.
10:00 AM to 2:00 PM and 10:00 PM to midnight on Thursdays.
Again, you must remember that these estimations do not apply in every case. It would be best to try coinciding these figures with the trends and data from your Twitter or X analytics.
What Are the Best Times to Post on Twitter About Travel and Tourism?
The travel and tourism industry also pulls a lot of traffic on social media platforms, including Twitter, now X. Most companies share regular content on X, promoting their brands and creating awareness. Again, these companies often consider the best time to post on Twitter for the best results. Just like other industries, audiences of travel brands comprise people with specific interests.
Also, people usually have more inclination to interact with this kind of content when they are more relaxed. This could span over a more specific period. For one, travel content performs better on Sundays. This is when people take time off to scroll their feeds and catch up with the trends for the week. Besides that, Wednesdays and Thursdays are also excellent days to share content from your travel and tourism brand.
Generally, here are three specific times you should consider sharing travel content:
12:00 AM on Sundays.
9:00 AM to 2:00 PM on Wednesdays.
10:00 AM on Thursdays.
Conversely, trends have indicated that Saturdays are the worst days to share travel and tourism content on your X account. Usually, travel content sees more interest and engagement during holidays when people take time from work. Of course, these durations indicate the people's need to sit back and relax.
What Is the Best Time to Post on Twitter for Educational Brands?
The education industry has enjoyed a significantly higher presence on social media recently. Year by year, the influence of educational brands generally increases on platforms like X, formerly called Twitter. Higher education establishments and schools like colleges and universities have mostly fostered this social media culture. Many schools run several pages on X, covering the needs of different departments and targeting different audiences.
Still, these educational pages also aim at garnering the best results when sharing posts. Results come in terms of the total reach and the volume of engagements. Therefore, there are questions about the best times to post on Twitter. Again, several factors affect the optimal posting times on X. In cases like this, where students from different cultures are the target audiences, the variations could be more considerable.
Despite this, trends have pointed to a specific direction, with these four recommendations:
10:00 AM on Mondays.
8:00 AM to 12:00 PM on Tuesdays.
8:00 AM to 12:00 PM on Wednesdays.
9:00 AM to 12:00 PM on Thursdays.
Measured trends have indicated that the best results with educational brands are noticeable from mid-morning. The favorable results trickle through later evening hours. These trends have also shown that Sundays are the worst-performing days for brands with bases in the education industry.
Again, your Twitter brand's overall performance depends partly on the timing of your posts. However, your timing is a single element in your social media marketing strategy, which also carries other features. School updates, highlights of campus activities, and important news form a major chunk of the posts from these brands.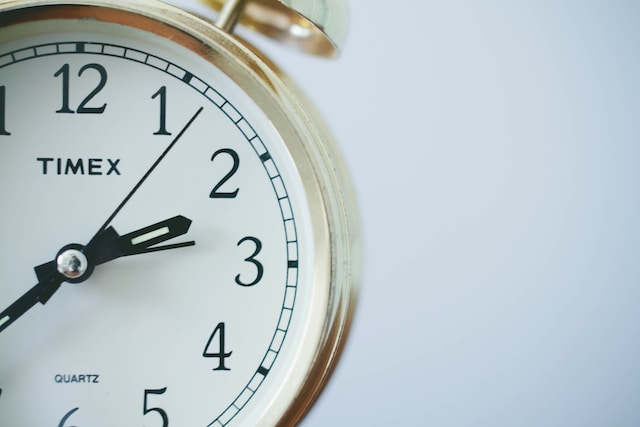 The Recommended Posting Times for Hospitality Brands on X
As expected, the hospitality industry has taken its affairs to social platforms like Twitter, aka X. It is also not falling behind on social metrics like reach, engagement, and conversion. Hospitality brands on X are becoming more popular. This is because they offer glimpses of what life is for people in the top echelons of society.
Its solid links to the travel and tourism industry have also boosted its reception among audiences on X, formerly Twitter. Nonetheless, brands still have questions about optimizing their presence on this platform. For instance, people consider the best times to post on Twitter as a hospitality brand.
Generally, posts from hospitality brands perform better on X when published in the evenings. The dynamics for this is quite simple: people notice relaxing content more when they settle in at later hours. People are generally more ready to engage in such posts during this time. Therefore, publishing them as such places them in optimal positions for more views and consequent engagement.
Again, trends have shown that these brands perform better at:
10:00 PM on Tuesdays.
8:00 PM on Wednesdays.
8:00 PM on Fridays.
From past trends, Sundays and Mondays appear to be the worst days to share hospitality-related content. Nonetheless, fairly average post performance is noticeable during working hours. Of course, these recommendations may not be universal, but they result from careful observations over time.
The Best Time to Post on Twitter or X as a Food or Beverage Brand
The food and beverage industry also garners much interest on social media platforms. Players in this industry have optimized platforms like Twitter, now called X, in marketing and brand awareness. To make the most of this platform, brands employ Twitter marketing strategies to help. As with most other platforms, the strategies that work on Twitter now X cover multiple aspects of its operation.
Most strategies include elements like the recommended timing and volume of posts. Brands may be unsure about the best times to post on Twitter as food or beverage brands. Generally, X or Twitter posts from these brands do better when shared around 11:00 AM on Thursdays. This timing concurs with the breakfast hour. Around this time, people usually look for breakfast recommendations, thus increasing interest.
While the beverage industry is less sensitive to these influences, brands continually look for ways to obtain better results. So, the slope, in this case, remains even all through the week except for late Thursday mornings.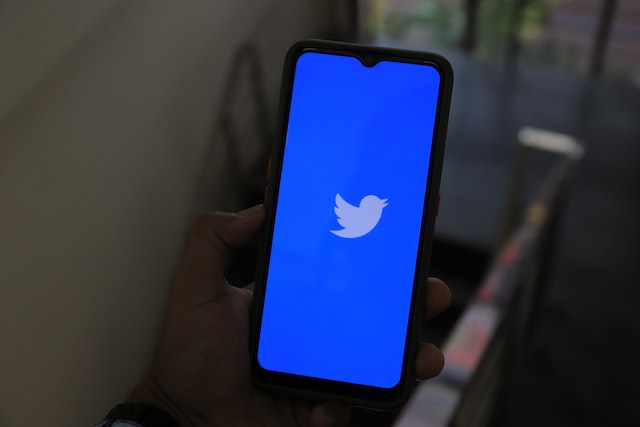 What Is the Best Time to Post on Twitter for Engagement? Optimizing Posting Times
People share posts on different social media platforms for different reasons. Others tailor their Twitter followers and audience only to share posts with their family and friends. On the other hand, other users, especially brand owners, target massive audiences to grow their businesses. Regarding brands and businesses, engagement is a much-coveted element, with several strategies around obtaining it. This is why people there are interested in the best time to post on Twitter for engagement.
When sharing posts on Twitter with engagement as the aim in mind, users must consider their audience's activity patterns. These patterns are important because they detect when users are most active. In return, it also shows when they can most access and interact with your posts. While these patterns differ with each account on X, several helpful averages paint pictures with fairer accuracies.
With regard to this question, social media experts have performed several observations, drawing different conclusions. For instance, Sprout Social's study showed that posts made between these periods performed better in terms of engagement:
8:00 AM to 4:00 PM on Mondays.
9:00 AM to 4:00 PM on Tuesdays.
8:00 AM to 3:00 PM on Wednesdays.
9:00 AM to 12:00 PM on Thursdays.
8:00 AM to 1:00 PM on Fridays.
9:00 AM to 10:00 PM on Saturdays.
9:00 AM to 12:00 PM on Sundays.
While these are averages of the best times to post on Twitter, they set a baseline of where to start. Again, users must study the data from their analytics before concluding from the observable patterns.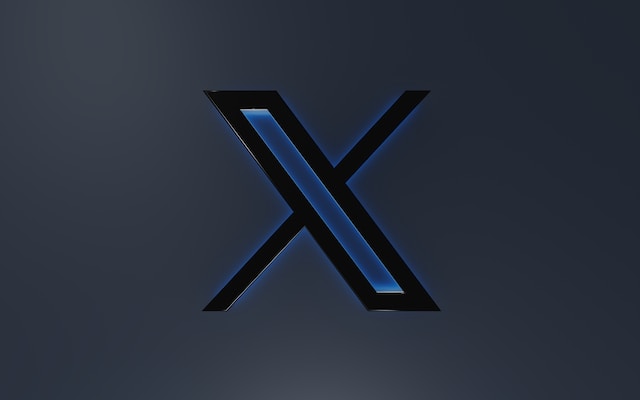 What to Post on Twitter: Helpful Content Ideas for Your X Profile
People share various content on their social media profiles, including X, formerly called Twitter. Generally, the type of content you publish greatly depends on the purpose of your account. For instance, you could easily share personal opinions and pictures while running a personal account. On the other hand, brand accounts strictly warrant posts relating to your business. Nonetheless, many users have questions about what to post on Twitter.
What to Post on a Personal Twitter or X Account
Besides understanding the best times to post on Twitter, what to post is sometimes a problem. Again, personal accounts on X presents the perfect avenue for individuals to join conversations with their voice and opinions. Personal accounts allow users to air their thoughts without damaging their business. Well, users can address many issues on these accounts.
So, here are six things users can share on this type of account:
Discuss trending topics and share your personal opinions about them.
Ask critical questions to stir conversation.
Reshare past posts and memories.
Prioritize publishing visual content.
Post memes regularly for fun.
Post motivational posts and quotes.
What To Share on Brand Accounts on X, Formerly Twitter
Business accounts on X, aka Twitter, are a more sensitive landscape. In this era of cancel culture, sharing posts that offend people could massively dent your brand and business. For this reason, you must be more reserved when operating this kind of account to manage your brand reputation. Besides targeting the best times to post on Twitter, you must also target the best things to post.
Thus, here are seven things to post as a brand:
Post your products and services.
Share your blog content to Twitter, now X.
Run quick polls for your audience.
Share launches on your brand account.
Post job openings.
Post testimonials and reviews.
Share important news affecting your industry.
When publishing posts on X, aka Twitter, we are all prone to making gaffes and sharing potentially problematic posts. These occurrences can cause massive problems, especially for brands. So, it is sometimes critical to delete posts, sometimes in their large numbers. But because X does not allow such action, TweetDelete comes to the rescue.
TweetDelete, a third-party service, allows users to delete bulk posts with a few clicks. While it filters and deletes posts in their large numbers, it requires user archives to perform highly-specific tasks. It is an ideal option for people who intend to clear their timelines. Start filtering and cleaning your X aka Twitter timeline today!
Bulk Delete Old Tweets
Sign Up Now