People from all aspects of life and of different ages are on Twitter, now X, platform. Therefore, everyone has different interests and preferences for what they want to see. Many users consider Twitter NSFW content entertaining or educational. So, it isn't strange that they want their timeline and feed to be a campground for this content.
But what is Twitter or X's position on NSFW? What type of content falls under this category? Are there accounts with strictly NSFW content? How do you see them without violating any rule? Well, the answer to all these questions is in this detailed article. Without a doubt, reading will be rewarding in the end.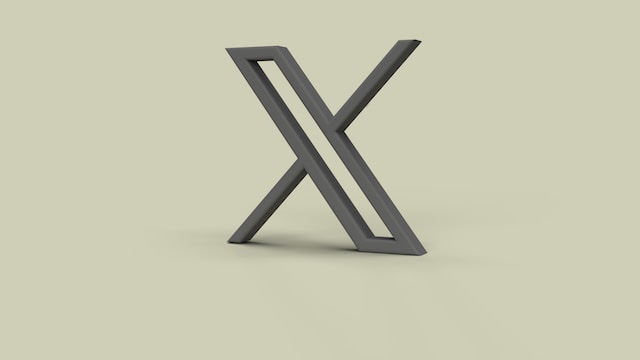 What Is NSFW? Understanding the Acronym for This Post Class
This article may have piqued your curiosity about "What is NSFW?" Social media acronyms are quite challenging for some people to understand. But a basic explanation helps to clear the air. NSFW is an acronym for "Not Safe For Work." This term refers to any content that is inappropriate for the workplace.
Such content tends to make people around you uncomfortable. Other times, it may give the wrong impression of your personality. So, it is essential to avoid viewing them in public areas. This creates a safe space for you and everyone around you, wherever you may be. But what type of X platform, formerly Twitter, content falls under this category?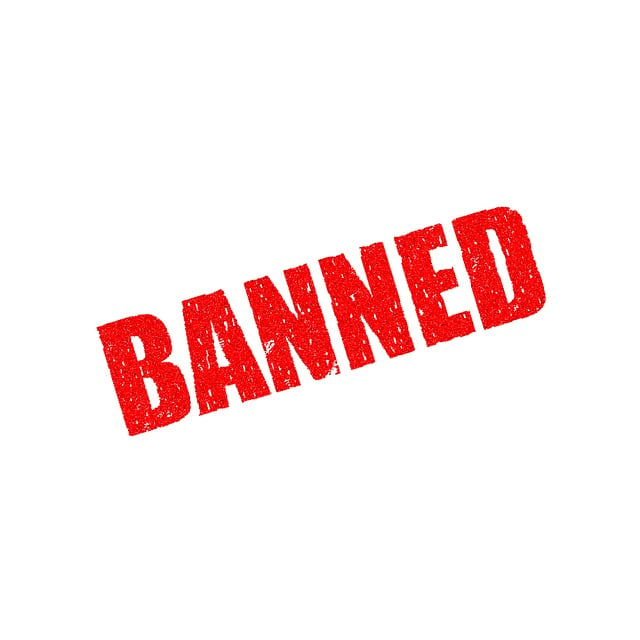 Types of Twitter NSFW Content: What Counts as Inappropriate on X?
Although X, formerly Twitter, allows its users to express themselves whichever way possible, there are certain restrictions. NSFW media have their limit on the platform. In some cases, users may have to post such media as educational content. But, it is best to understand the extent allowed before putting any content on the microblogging platform.
Graphic Content
Graphic content on Twitter (X) refers to media portraying violence, death, medical procedures, and severe body injuries. Many people can't stomach the sight of bloody scenes, so banning them helps to keep everyone safe. Several examples of inappropriate graphic content you may not consider as such exist.
Some of them include:
Physical fights cause bodily harm to any party or the environment.
Accidents or violent crimes.
Physical child abuse in any manner or extent.
Bodily fluids like feces, blood, semen, etc.
Visible wounds and other severe physical harm.
Animal mutilation and severely injured animals.
Any post containing any of the mentioned types of content is inappropriate on X, aka Twitter. Severe graphic or gruesome posts relating to violence, physical harm, and death are violations. Gratuitous gore involves sharing these images or other graphic content for sadistic reasons. However, there may be exceptions for documentary or educational content. You must ensure your post adds value to your audience without violating these sensitive media guidelines.
Adult Nudity and Sexual Behavior
Adult nudity and sexual behavior refers to any media that portrays pornography or intends to arouse viewers sexually. Consensual adult nudity involving simulated sexual acts falls under this category. Although this type of NFSW seems to relate to human-like actions, it concerns other sexual acts. Depicting sexual intercourse with cartoons, anime, hentai, or animals with human-like features is also a violation.
In addition, any form of nudity exposing sensitive areas of the human body violates the nudity policy. However, there are exceptions to educational, artistic, health, and medical content aimed at informing the public—for example, breastfeeding content aimed at educating the public about its importance.
That notwithstanding, an educational content post may not have the consent of the people featured. At the same time, it could be an unaware adult content of the people. Thankfully, X, formerly Twitter, has a non-consensual nudity policy that deals with such violations.
Violent Sexual Conduct
Adult content doesn't end with posts containing partial or complete nudity; it involves violent sexual conduct. This refers to any post that portrays real or simulated violence concerning sexual acts. Whatever you post on the platform shouldn't indicate forceful sexual acts. In addition, viewing such content in public may change people's perception of your character and person.
Apart from the types of adult content mentioned before, references to bestiality or necrophilia are additional severe violations that are prohibited on the site. Accounts can be permanently suspended for posting such content. Twitter handles these violations through its sensitive media policy (link shared above) and abuse and harassment policy.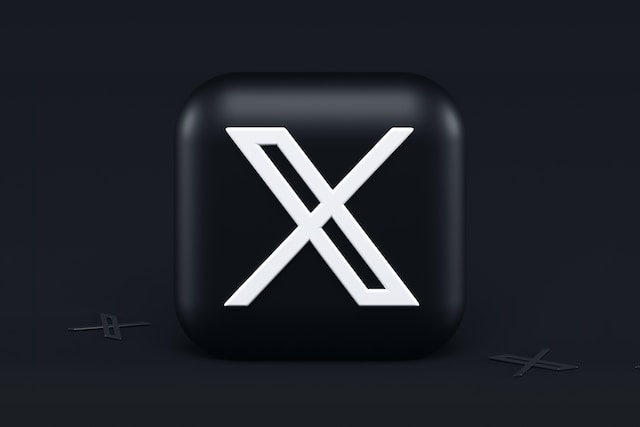 How To See NSFW on Twitter: Solutions To Viewing Inappropriate Contents
As explained before, Twitter (X) doesn't allow a variety of NSFW content. Users below 18 years old can't see this inappropriate content by default. However, users can post and view moderated content on the condition that they have a sensitive content warning. The Twitter sensitive content warning helps to notify users of the extremity of the post. You can see adult-themed content only if you adjust your settings. So, if you are wondering how to see NSFW on Twitter, the solution lies in your settings.
How To Adjust Display Media Settings To Allow NSFW Content
Twitter or X's sensitive media policy allows anyone who doesn't want to view sensitive content to avoid it. However, users can adjust their display settings to see this content.
Here is how to do it in four easy steps:
Access your X or Twitter account on any device.
Navigate to the settings menu and select "Privacy and Safety."
Select "Content You See" on the menu.
Select the box after "Display media that may contain sensitive content" to activate the option.
The box will turn blue when you activate the option. Henceforth, you will see sensitive content on your account without restrictions. If you don't mark this option, the system will limit the types of posts you can see. It is also advisable to activate the sensitive media option if you tend to post such content. It will help to protect your account in case someone reports it for violation in the future.
What Is Twitter Safe Search?
Twitter safe search is a filter that removes sensitive content and muted or blocked accounts from your search results. It filters results in both the Top and Latest feeds. The Top tab contains relevant tweets, while the Latest tab displays safe results chronologically. Any account with activated safe search mode can't display NSFW content. So, you must adjust your settings to allow this.
How To Change Twitter Search Settings To See NSFW Content
As mentioned, adjusting your Twitter search settings will help deactivate the safe search mode. This mode restricts your access to sensitive content on the platform. After changing your settings, you can explore the world of limitless NSFW content.
Here is how to do it in four steps:
Enter a basic search query in the search box on your homepage.
Select the "More" option on the right side of the search results.
Select "Search Settings" to access the safe search option.
Uncheck the "Hide Sensitive Content" box to turn off safe search.
You may not see immediate changes, but you will begin to see NSFW content in your search results after a while.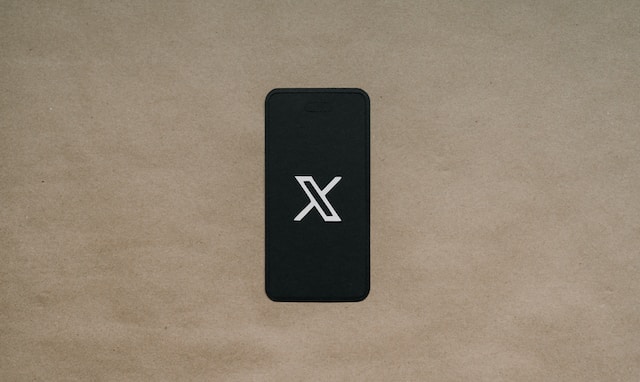 Are NSFW Twitter Accounts Allowed? Presence of Inappropriate Posters
Despite Twitter or X restrictions on NSFW content on the platform, surprisingly, there are some traces of them. Many individuals are still unaware that the microblogging platform contains some of this content. For many users, there are still questions about NSFW Twitter accounts. You can find several accounts that post NSFW content without hassle. But how do you find these accounts?
How To Find the Best NSFW Twitter Pages With a List
Adjusting your settings to see NSFW content isn't enough to have them on your X or Twitter feed. Accounts posting them may exist, but you need to locate these pages intentionally. Sorting through the media on the Twitter (X) platform is challenging. Fortunately, several methods can help you locate the best NSFW Twitter pages. We have carefully explained each method in this article to help you.
Creating a list of NSFW categories you want to see is our first solution to help the sorting process. This will help define whose posts you see and what types of posts you see. Every NSFW page posts content with different motives. So, their content will revolve around their motives. It is now up to you to decide which one interests you.
It may be according to personal preferences or curiosity about a niche. You may also want an NSFW page that connects people with similar interests. Some pages don't post the main NSFW content, they only share snippets and links taking you to the content. These links may take you to another social media group focused on NSFW media. Other times, it may be a website requiring you to pay a fee to view any adult media. Therefore, you need to list the categories you want to access.
How To Locate NSFW Pages With the Twitter Algorithm
Twitter or X algorithm is how the platform adjusts every user's suggestion. Whatever you do on your account will determine what the system suggests. To find NSFW pages, you must tweak this algorithm to your interest. Fortunately, there are several ways to do this.
Firstly, you can search to locate posts you want and then engage with them. You can retweet, reply, or like the post to show interest. You must also follow each NSFW page you find. This will help the algorithm to suggest NSFW accounts and include related content in your feed.
Another method is to check the "Who To Follow" tab when visiting NSFW pages. The system tends to include pages with similar profiles on the user's page. The "Show More" option can load more related pages. The third effective method is finding NSFW pages on your interests list.
Like the first method, the system creates your interests list based on your activities. So, you need to tweak the settings to focus your interest on adult content.
Here is how to do it in three steps:
Go to your Twitter or X account's "Privacy and Safety" page.
Select "Content You See," then select "Interests."
Remove non-NSFW topics and include only related ones.
Go back to refresh your feed for the changes to take effect. You may not see immediate changes, but your feed will transition gradually.
How To Locate NSFW Pages With Hashtags
Hashtags make posts viral, but they also help locate posts. You must create a list of possible NSFW hashtags to find sensitive content easily. However, most accounts don't use hashtags for sensitive posts. The platform flags NSFW hashtags as inappropriate, so it may not favor the post owner. This limits their posts to only people following them. Nonetheless, there are a few pages that use these hashtags. Therefore, you can utilize the power of Twitter trending hashtags to narrow down your search.
Finding accounts posting sensitive media may seem easy with all the above-mentioned methods. However, you should not forget that the X platform still restricts what anyone can post. So, you must always remember this when posting any Twitter NSFW content. If you have posted extreme content at some point, you can delete it before it implicates your account.
Fortunately, TweetDelete has designed a highly efficient web-based application for filtering and deleting multiple tweets simultaneously. Our tool loads and imports your archive to delete every NSFW tweet effortlessly. Additionally, our application doesn't disturb you with promotional content. So, start filtering and cleaning your Twitter timeline today!
Bulk Delete Old Tweets
Sign Up Now