While social media platforms have made communication easier, these platforms are fast adapting other features that reward creators. Platforms like YouTube, TikTok, Instagram, and Facebook had first allowed creators to monetize their content. However, people wonder where X, formerly Twitter, stands regarding this. So, can you make money on Twitter? Previously, people only made money from Twitter through affiliate marketing, product reviews, sponsored content, and Super Follows.
But X, formerly called Twitter, recently announced the rollout of its monetization program. The owner of the platform relayed that it'd begin sharing its ad revenue with creators. This new revenue-sharing program sees the platform split what the company generates from ads among creators. Besides that, X has also introduced a subscription feature where people can share exclusive content for a fee. Therefore, this guide discusses how to make money off Twitter, covering all the requirements.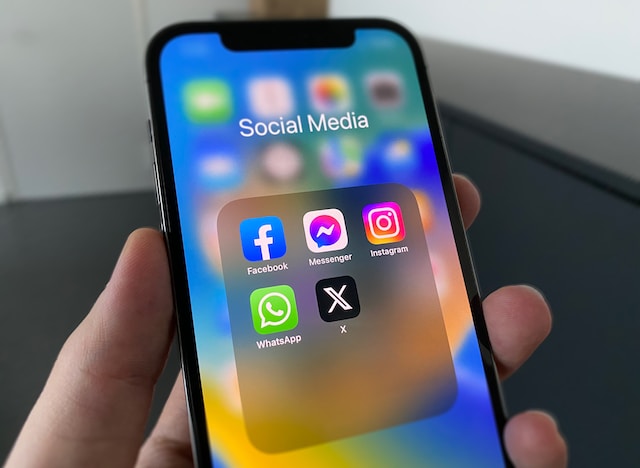 All the Monetization Methods on X, Formerly Twitter
Several ways of making money off of Twitter exist. The oldest and previously most common method was affiliate marketing and sponsored content. Of course, only influencers and popular Twitter profiles could employ these monetization strategies. However, the company's takeover in October 2022 saw some radical changes accompany Twitter or X's functionality within a short period. These changes also affected how users monetized their profiles. Let's discuss this.
How To Make Money off Twitter Ads Revenue Payouts
After its implementation, Twitter ads revenue payouts broke the internet. There was a huge buzz around the announcement, and there continues to be. Revenue sharing allows users to make money off Twitter directly, even helping people make a living on the platform. It involves helping creators enjoy proceeds from organic impressions of ads from verified users in post replies.
Ad revenue sharing is available to creators in all countries of the world. However, creators must meet specific eligibility criteria before accessing the payouts. Some of the criteria the platform considers for ads include:
You must have a Twitter Blue or X Premium subscription. X also considers Verified Organizations for the ads payout.
You must accrue at least five million organic impressions on your posts within the past three months. Organic impressions include ones from verified users on the platform.
You must have a follower count of at least 500.
When you become eligible, you must create a Stripe account and link it to your Twitter profile.
Ensure to keep to the ads revenue sharing guidelines, monetization standards, and platform rules.
Besides being eligible for the ads payouts on X, formerly Twitter, users must apply for this monetization before enjoying it. The application process is quite straightforward. However, the platform excludes verified users and organizations that breach the company's policy from receiving the payouts.
Eligible users can find the monetization section from the side menu on the mobile app. Here, they can join and set up their payment processor to transfer the funds to a bank account. Beneficiaries of this monetization program can opt-out at any time they want.
 Making Money off of Twitter Subscriptions
Subscriptions on X, formerly called Twitter, are another way you can make money off Twitter. The platform had initially rolled out Super Follows, which allowed users to generate revenue from creator content. The subscription feature allows users to share valuable content with paid audiences.
Content such as exclusive posts and ticketed spaces are some of the perks of getting a subscription from a user. The platform also added a dedicated subscription tab to user profiles. This way, users can access exclusive posts and promote their subscription links. As with ad revenue payouts, users must have an X Premium or a verified organization subscription.
Also, creators on X looking to implement the subscription program can choose the fee from the available options. The social media platform stated that creators could take home about 97% of their total subscription sales. This will continue until they have gotten $50,000 in total earnings.
For eligibility to the X Subscription program, users must:
Be at least 18 years old.
Have a follower count of 500 or more.
Be active on the platform in the past month.
Reside in Canada, the United States, Japan, New Zealand, and Australia.
If you've met the requirements to enjoy the X Subscriptions, head to the monetization tab from the side menu. Next, choose the "Subscriptions" option and set it up. Of course, the revenue you'll generate from the subscription feature depends on the price you charge per subscription. Also, it depends on how many subscribers you can amass.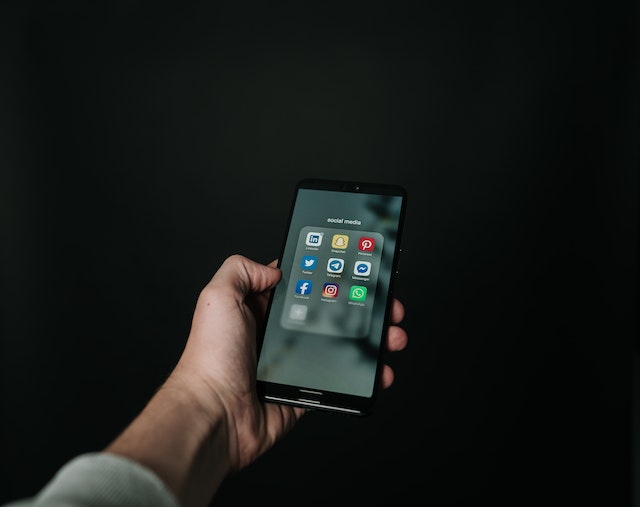 How To Make Money off Twitter With Affiliate Marketing
Affiliate marketing offers another way for users to make money off Twitter. This revenue generation model is quite common and simple. It involves signing up for affiliate programs and promoting tangible and digital products with personalized affiliate links. Afterward, you'll receive commissions when people purchase those products by following your link.
Affiliate marketing has been a major revenue stream for content creators on X, formerly called Twitter. In most affiliate programs, people can make flat rate or percentage-based commissions when promoting products and services. This technique taps into the platform's massive user base, exposing your links to millions of users and boosting conversions.
You must employ several techniques to maximize affiliate marketing for making money off of Twitter or X. Here are a few:
Choose a niche on X, aka Twitter.
Complete the settings on your profile.
Engage other users and gain active followers on Twitter, now called X.
Constantly share attractive content on the social media platform to boost your relevance and maintain visibility.
Sign up for affiliate marketing programs and promote products that align with your niche.
When setting your affiliate profiles up, choose sellable products with high conversion potential. Also, research to ensure you're promoting a perfect product, not a knock-off.
Affiliate marketing on X or Twitter works better when you have a large follower count. Of course, your results mostly depend on your audience's activity, your reach, and your influence. Also, your expertise plays a major role in your success. Well, this marketing model on Twitter works similarly to other social media platforms.
 Can You Make Money on Twitter via Sponsored Content?
Sponsored content is another major source of income for creators and influencers on Twitter, aka X. This involves charging brands and individuals to promote their content to your audience. This method of making money from Twitter, aka X, works better for popular accounts with more followers. Of course, brands and individuals who pay for sponsored content choose profiles with greater potential for a wider reach.
One way to connect with paid gigs for sponsored content is to join sponsored post networks. In these networks, users receive payments to promote events, products, and services for people and businesses. Besides directly sharing content for businesses and individuals, users can also run promoted posts and ads for them. This technique is one major way for influencers to make money off Twitter.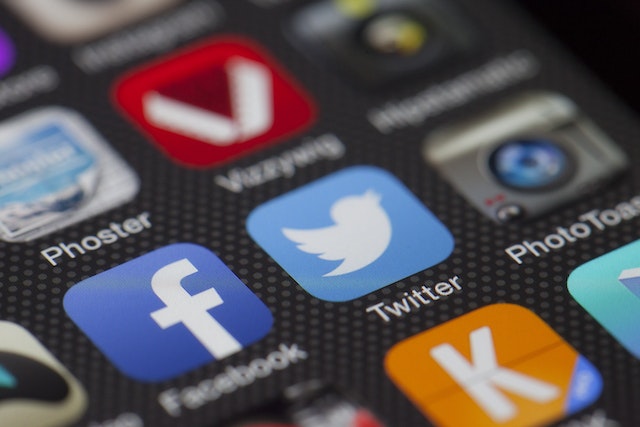 How Many Followers Do You Need To Make Money on Twitter?
Most social media platforms that offer monetization have strict requirements for eligibility. This is true even on Twitter, formerly called X. Since it recently launched its monetization features, many people are unsure about the requirements for account eligibility. So, how many followers do you need to make money on Twitter, formerly X?
Before you can make money off Twitter or X ads revenue sharing, you must have at least 500 followers. This social media platform offers one of the most attainable requirements for monetization regarding followers. But besides the number of followers, several other requirements for eligibility cover account performance.
Regarding the other monetization techniques, there is no pre-set requirement for eligibility. Higher numbers of followers offer better advantages regarding these monetization methods. For instance, you nuts have over 10,000 followers for people and brands to consider you for sponsored posts. The dynamics here are quite simple.
When brands pay for sponsored content, they target the best results, including reach, response, and sales conversions. In this case, influencers with more followers and higher engagement rates are more likely to create these results. Therefore, when considering making money off of Twitter this way, gather as many followers as possible.
Similarly, users trying to generate revenue from affiliate marketing on X must also target massive numbers of followers and engagement. When more people view your content, you have a higher chance of obtaining more clicks and sales. Again, 10,000 followers is a good start when considering affiliate marketing and product reviews. However, there is no benchmark since you only have to convince people to purchase specific products and services.
What Are Other Requirements for Making Money off of Twitter?
Besides the number of followers, several other essential requirements for making money off of Twitter exist. These span from the volume of engagement to the extent of your reach on the platform. While the follower count is important for generating revenue, the following actions determine how much you'll make. Again, these emanate from your reach and the quality of your audience.
For example, you must gather organic engagement from verified profiles to enjoy the ads revenue-sharing program. To become eligible for ad payouts, a user must accrue at least five million impressions within the past three months. These five million impressions must come from verified profiles.
While you may gather many followers, only those with Twitter Blue or X Premium subscriptions count. The platform enforces these policies to curtail engagement harvesting and spam manipulations for the payouts.
An industry presence offers a valuable advantage for sponsored posts, affiliate marketing, and product reviews. Generally, brands would prefer to hire you to publish sponsored content if you've already focused your niche in their industry. For instance, if you run a car review account, automobile brands prefer you over a food influencer. So, consider picking an in-demand niche when starting.
In the past, making money on Twitter, aka X, was challenging since you had to work with third parties. However, since the platform introduced the ads revenue payouts and subscriptions, participating has become easier. Of course, maintaining your income this way requires a stream of never-ending content ideas that will maintain your relevance and growth.
Steady engagement, good activity, and adherence to the Twitter or X rules and policy will cement your income.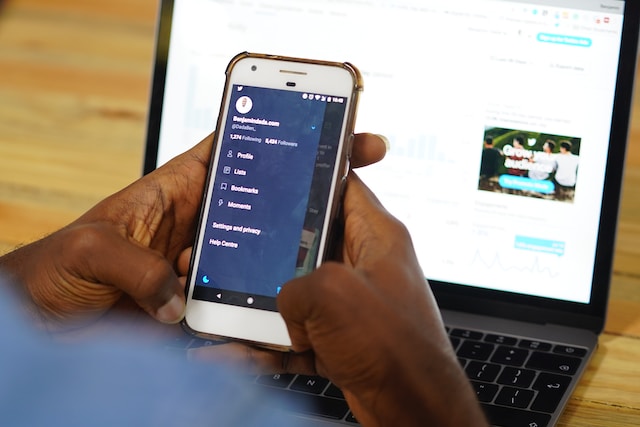 Can Someone Make Substantial Money on X?
While the Twitter, aka X ad revenue payouts, are rolling in full force, there are many questions about the program. For instance, many people are unsure about the process that determines how much a person makes on their account. Due to the program's novelty, discovering how the platform estimates these figures is tricky. However, experts noticed that the payouts fell between a few thousand and $40,000 for users with several million followers.
Users with fewer followers gathered less, with many obtaining less than a thousand dollars. Nonetheless, the payouts have kept coming since the platform rolled out the program. From all indications, the platform does not specify how much creators can make from the ad revenue payouts. However, the amount depends on how many verified impressions they gather on the sponsored ads in their post replies.
Concerning subscriptions on X, formerly Twitter, the amount a user makes depends on a few factors. First, their subscription amount partly determines their revenue. Then, the number of subscribers on the platform also determines the amount they receive. For affiliate marketers and product reviewers, their conversions and their cut percentages are the most essential factors.
When monetizing your Twitter or X account, the platform requires that you stick to its rules and policy. Avoiding troublesome posts and interactions is tricky for people who spend time on the platform. Therefore, it is important to occasionally scour through your profile and delete posts that could be potentially problematic.
TweetDelete, our simple web application, helps users delete posts in bulk. It loads and removes posts from user archives in a heartbeat. Thus, it is ideal for users trying to clear their profiles. So, start filtering and cleaning your Twitter timeline today!
Bulk Delete Old Tweets
Sign Up Now