Twitter is one of the effective ways for brands to reach their target audience. Over the years, the platform has allowed people to discover brands through websites. Brands putting their Twitter feeds on websites has enabled visitors to keep up with their tweet activity. It has also increased their engagement with website visitors. However, none of this is possible without a Twitter embed.
A website isn't enough if a brand wants to build trust and prove its credibility to customers. Most customers want a more personal interactive experience with a brand. The only way to achieve this is to convert website visitors into Twitter followers. This makes it essential to embed Twitter posts on the website. But how can you achieve this? Well, let's find out.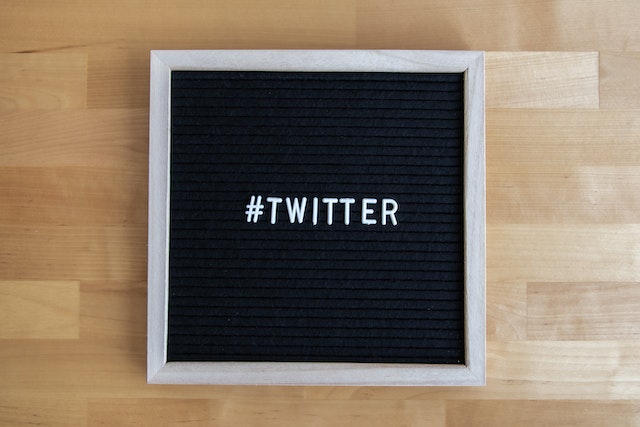 What Is Twitter Embed? Definition and Types of Feeds Embedding
Twitter Embed refers to integrating content from the platform into another website or Page. You can embed anything on a Twitter feed, including tweets, videos, images, hashtags, replies, and retweets. Embedding any content from the platform requires generating its embed code. Then, put this code in the HTML editor of another website.
The process of embedding content will publish it on your website page. Twitter feeds are similar, but you can embed different feeds and buttons. The first is tweet feeds embedding, which involves embedding a tweet to display a single tweet on a website. Another type is the profile timeline feed embedding, which displays Tweets from one Twitter account on a website.
This could include Mentions and Follow buttons for a Twitter profile. The third type involves embedding a Twitter list feed straight onto a website. This process displays all posts related to the selected list. Embedded handle feeds allow the opportunity to embed a Twitter profile onto a website. This type allows you to embed any profile with only the handle.
Embedding a handle allows you to add Mention, Follow, or Hashtag buttons. The last type of feed embedding involves including a hashtag button on a website. Visitors can click this button and get redirected to a tweet draft containing the hashtag. These are the ways to embed a Twitter feed on a website. However, you need to generate an embed code for this. But how do you go about it?
How To Generate Twitter Embed Code
An embed code is a block of code placed in a website development tool. This process puts visual content on the website page. Twitter embed code is essential for integrating content from a Twitter account to a website. The platform provides an embed code generator to allow users to publish website codes.
The generator also allows users to customize the code before publishing it. The user only needs to insert the URL of the post they would like to embed. Then, wait for the system to generate the code. The user can embed Twitter posts on their website with this code. This should help you understand how to generate the code and where to use it. Now, let's explore the steps to use it effectively.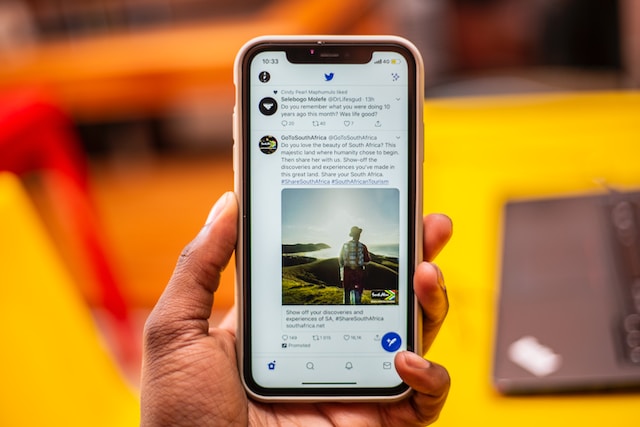 How To Embed Twitter Feed on Websites: Different Methods To Display Your Posts
Embedding your feeds on your website is a straightforward process. You can easily achieve it with the Twitter embedding tool. You can also use plug-ins and integrations with the company hosting the website and third-party tools. These processes might seem like a lot of work but don't worry. You will soon fully understand how to embed Twitter feeds on a website.
How To Embed Twitter Feed With the Free Tool
The Twitter free tool is one effective embedding method. This method is a straightforward process that allows you to embed anything without a price. Let's analyze the steps to embedding a feed with the Twitter embed tool without further ado.
This is achievable in six steps:
Go to the embedding tool page. Then, fill the empty form with either of the following:
A URL link for the Twitter content, such as a profile, list, or tweet.
Your handle, e.g., @BeautifulFace
A hashtag, e.g., #BeautifulFace
Click the arrow after filling out the form.
Select a display option. Here are the display options:
An embedded timeline displays a single tweet or list of tweets, similar to a traditional Twitter timeline.
Twitter Buttons allow website visitors to interact with you on the platform without exiting your website. The button types include the Follow, Mention, and Hashtag buttons.
Next, select "Set Customization Options" if you'd like to customize the feed.
Click "Copy Code" to get the generated embed code.
Paste the code wherever you want on your website.
This completes the process of embedding your Twitter feed with the free tool. One major advantage of this method is that it doesn't slow down the website. Now, let's analyze other ways to embed Twitter feeds.
How Can You Embed Twitter Contents With WordPress
WordPress is a popular website editor tool. This tool offers many plug-ins that allow you to effortlessly display feeds and other Twitter content. You can also try installing other plug-ins like Juicer. Installing a plug-in makes it easy to embed any HTML code. WordPress can automatically adjust itself when you paste feeds into pages and posts. This is possible due to its ability to make Twitter into an oEmbed function. Using this tool to embed Twitter content is straightforward.
This is achievable in six steps:
Publish and copy the embed code for the feed using the previous steps.
Go to your WordPress website editor and open a new or existing page/post.
Click on the Text editor tab.
Paste the code where you want the feed to appear.
Save the changes and publish the website page or post.
Preview the website to confirm the action was successful.
This is all it requires to display your feed on your website. Now, visitors can view your tweets or interact with your Twitter account with the button options. Nonetheless, there is a last effective method for embedding social media content.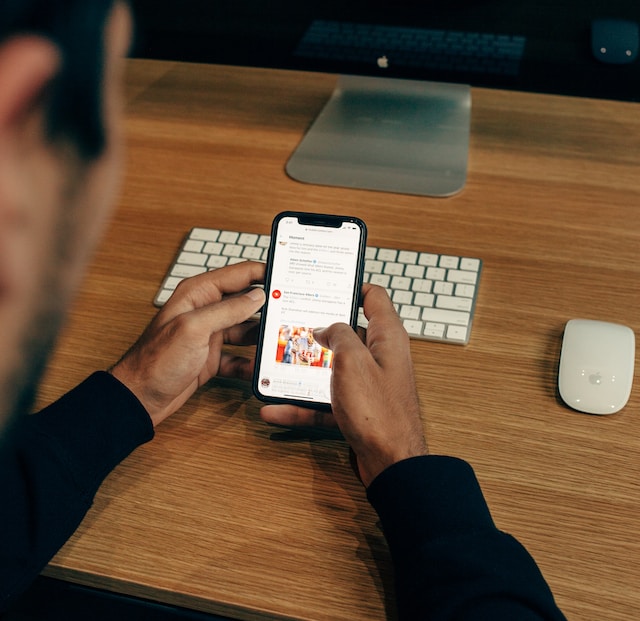 How To Embed Twitter Contents Using a Third-Party Tool
One great thing about embedding social media content is that there are third-party tools to make it easy. These tools bring your user-generated content (UGC) into your website effortlessly. In addition, they offer more extensive customization and integration options. These tools are perfect for displaying visual content.
TaggBox is one tool that lets users publish Twitter feeds with hashtags, handles, and account profiles. However, this tool only offers a free version with reduced features to allow you to test it. You must pay a monthly subscription fee of $39 to access the full features. After this, you can freely use the tool to embed Twitter content.
You can do this in twelve simple steps:
Create a Taggbox account.
Navigate to the dashboard and click on "Add Social Feeds." A pop-up list containing the name of various social platforms will appear.
Locate and select Twitter from the list.
Next, choose the type of connection you prefer. It could be Mention, Handle, Hashtag, List, Favorites, or Advanced.
Enter your Twitter login details to allow the tool to fetch the feed.
The tool will create a connection and display your curated feed on the editor page.
Click on the design button to customize your feed.
Click on the moderation panel button to filter unwanted content.
Click on the publish button to generate an embed code. It is in the lower left corner.
Choose your website-building platform from the list of options.
Adjust the width and height of the widget and copy the created embed code.
Go to your website builder and paste the code where you would like to display the feeds.
That is all about embedding your feed on your website. You can preview the site to check how it turns out. Your visitors will view it similarly, so you must know its location on the page.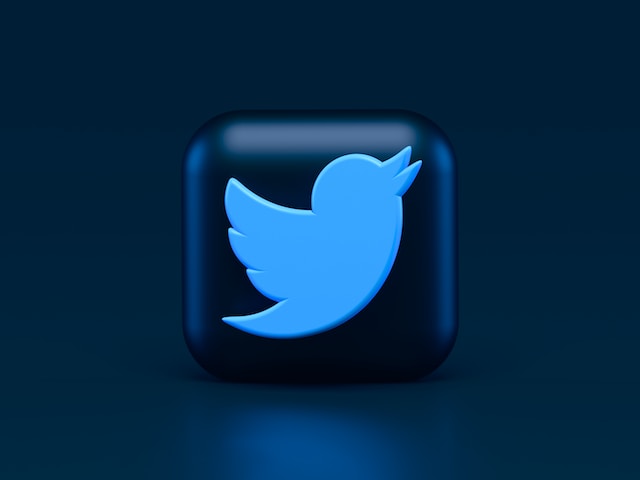 How To Embed a Video on Twitter: Ways To Add a Previous Video in Your Tweet
Videos are one of the most powerful visual tools to gain more engagement on any social platform. Many people click more on posted videos. Sometimes, you post an important video you want your audience to view again. Other times, you may see one you like and want them to see it.
Whichever way, you can embed Twitter videos without retweeting the original tweet. For this reason, we have carefully laid out detailed steps explaining how to embed a video on Twitter.
Steps To Embed Twitter Videos on Desktop
Some people prefer accessing their accounts on desktops because of the expansive display. It is no longer a secret that you can run similar Twitter features on any device. Hence, embedding Twitter videos should be an easy process. The first step requires logging into your account through a desktop web browser. Then, you can complete the process from there.
You can do this in eight steps:
Navigate to the target video and click on it to open it.
Click on the share icon in the right-hand corner underneath the video.
Select "Copy Link To Tweet" out of the several options.
Open the tweet draft to compose a new Tweet. It is at the bottom of the left-hand corner of the screen.
Write the text you want to put in the tweet.
Press Ctrl +V to paste the link.
Delete all the text after the "?" in the link. Then, type the text "/video/1" at the end of the link.
Select the tweet button.
The video will automatically embed in your new Tweet without all the previous text. However, the author's link will be underneath the tweet. Your audience can click this link to view the original author's account. You can use these steps to embed Twitter videos multiple times.
Steps To Embed Twitter Videos on iPhone
Mobile devices also make the embedding process easy. However, the steps to achieving it differ for different types of phones. Therefore, this guide is essential for people using the iPhone. Thankfully, it is a straightforward process.
To do this in six simple steps:
Launch the Twitter mobile App on your iPhone and log into your account.
Go to the video you would like to embed in your tweet.
Long press the video until a pop-up menu appears.
Select the tweet video option from the menu. This action will redirect you to a new draft tweet tab.
The video link will be on the page so that you can add more text.
Press the tweet button on the top right corner of the screen.
You have successfully embedded the video in your tweet, and the original author's username will be below it. Whenever you embed Twitter videos like this, they will appear on your timeline as your tweets. The only proof of embedding will be the original author's name below the tweet.
Steps To Embed Twitter Videos on Android Phones
Embedding a video on an Android phone is similar to a desktop. The only difference is in the screen display. Without further details, let's check the steps to achieving it.
You can do this in eight simple steps:
Launch the Twitter mobile App on your Android phone and log into your account.
Go to the video you would like to embed.
Tap on the share icon underneath the video.
Select "Copy Link to Tweet" from the menu that unfolds.
Next, tap the new tweet composer icon in the bottom right corner of the mobile screen.
Write a new text or paste the video link. You can do both if you want.
Delete all the text after the "?" in the link and type "/video/1" on this part.
Tap the tweet button to publish it on your timeline.
Your audience can now view the video and the original author's name on your timeline. All the methods above can embed Twitter videos on your timeline. But what if you want to do the same for YouTube videos?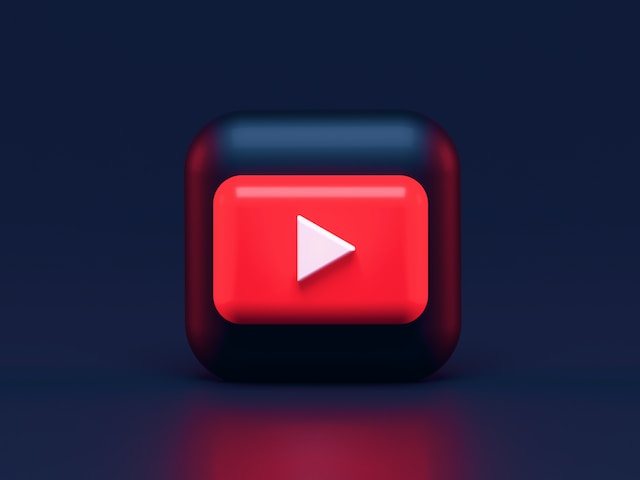 How To Embed a YouTube Video on Twitter
YouTube is famous for having some of the best videos. So, seeing videos you like and want to include in your tweet from there is normal. This can make you wonder how to embed a youtube video on Twitter. You don't have to worry; the process is quite straightforward.
It is achievable in six steps:
Navigate to the target YouTube video.
Press the share button below the video.
Click or tap the copy button to copy the video link.
Go to your Twitter account and open a new tweet composing tab.
Paste the copied link and include any text you want.
Post the tweet to embed the video in your tweet.
This automatically puts the YouTube video in your tweet. You can use the same step to add videos from other social platforms to your tweets. Although it is fun to embed Twitter content, ensuring nothing negative is on your timeline is essential. You don't want to upset your website visitors. At the same time, you could have unintentionally posted such tweets on your account. You can request for your Twitter archive to check if they exist. It is essential to remove them before embedding your feeds.For this reason, at TweetDelete, we have created a user-friendly, highly efficient web-based Application for filtering and deleting multiple tweets. This Application helps you to load, import, and delete tweets and archives effortlessly. TweetDelete web tool operates without spreading promotional content on your Twitter timeline. Start filtering and cleaning your Twitter timeline today!
Bulk Delete Old Tweets
Sign Up Now