It's pretty easy to forget your login details, given how many websites ask you to create an account. You'll only realize you don't remember your digital credentials when you have to sign in again. What if this happens to your X, formerly Twitter, account, where you don't remember your username or password? If you can't regain access, then this guide on how to recover Twitter account without username is what you need.
It shows you the various steps you have to follow to get back your profile. This guide also has answers on recovering your X account if you can't recollect the username and password.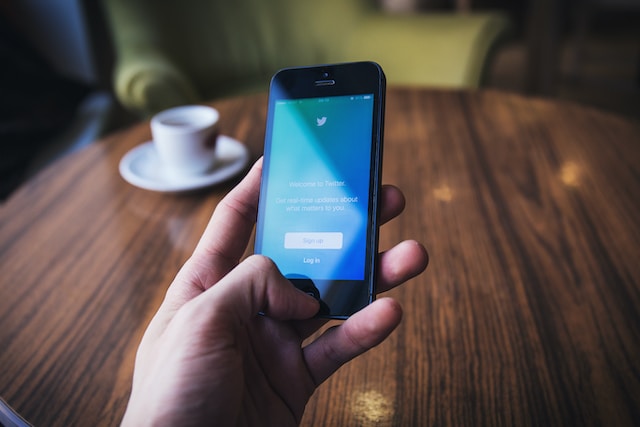 How To Get Back Your X or Twitter Account If You Don't Remember the Username?
Your username is your Twitter handle, i.e., what other people on the social media network use to tag you. The platform wants your Twitter username to be unique, as it is your ID. This is why you may not get a handle that matches your email address or name. Sometimes, you'll have to add a string of numbers or get creative to make one. It's also why you may not remember your username, especially if you created one in a hurry.
Fortunately, Twitter, now X, has several login methods to ensure it's easy to access your account. Below is a list of what you need to get back your profile:
Your registered email address, i.e., the email you created your account with. You can also use a verified phone number instead of your email.
Your account's password.
If you have the above credentials, here's how to recover a Twitter account without a username:
Open Twitter or X's login page.
Enter your registered email address or verified phone number in the first field.
If the platform recognizes your ID, it will ask you to enter your password.
If you provide the correct login credentials, you'll regain access. Make sure you note down your profile's username.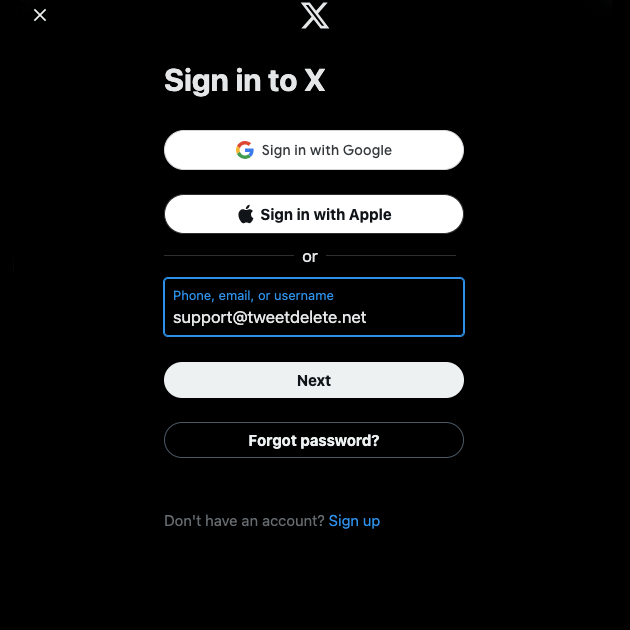 How To Recover Twitter Account Without Username and Password?
Keeping track of every username and password is challenging. Sometimes, you may forget these login credentials. Or, you changed your password recently, but you can't recall it accurately.
You don't have to create a new account, as the situation is still salvageable. You'll only require your email address or phone number registered with your X or Twitter account.
The instructions below explain how to recover your Twitter account without a username or password:
Go to Twitter's login page and click the Forgot Password button.
Enter the registered email or phone number and click Next.
The platform will ask you where to send the verification code. You can choose your email address or phone number.
Enter the unique verification code from your email or phone number.
Create a new password. Remember, when you do this, the platform will log you out of all sessions.
The social media network may ask you the reason for changing your current password.
If you follow all the above steps, you reset your current password successfully. Follow these steps to get back your Twitter or X account:
Visit Twitter's home page. Enter the same email or phone number and select Next.
In the next field, use your new password.
You can now access your account if the platform takes you to your feed.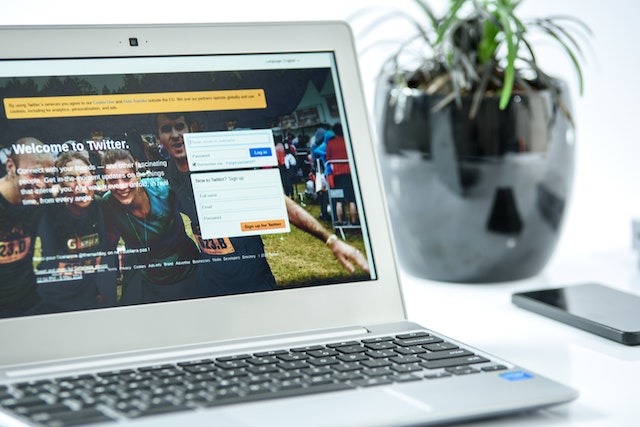 How To Recover a Twitter Account Without Email and Username?
Is it possible to regain access to your Twitter, now X, account if you don't remember the registered email address? Yes, but you need the following information:
X, formerly Twitter, verified phone number
Password of your X, aka Twitter account
What if you can't recollect your password? It won't be a problem as long as you have a verified phone number with Twitter, aka X. The platform sends a verification code via SMS. Use this code to reset your password.
Here's how to recover a Twitter account without email or password:
On Twitter or X's login page, enter your phone number. Click the Next button to go to the next step.
The social media network will ask you to enter your X account's password. Type your password in the text field and click the Log In button. Otherwise, Select Forgot Password if you can't remember your login credentials. Follow all the instructions Twitter or X provides to reset your password.
If you can't access your registered email, change it after logging in by following the steps below:
Once you're in your X account, open Settings and Privacy using the following device-specific instructions:

Twitter for the web – There's the More option in the quick navigation menu. This menu is on the left side of your screen. Click this button to view Settings and Support. Under this menu, you'll find Settings and Privacy.
Twitter for Android and iOS – Swipe right or tap your profile photo. Select Settings and Support and choose Settings and Privacy.

Select Your Account and open Account Information.
Click on Email and select the Update Email Address button.
You need to enter your X or Twitter password.
Type your new email address and select Next.
X sends a verification code to this ID. Enter it to update your email.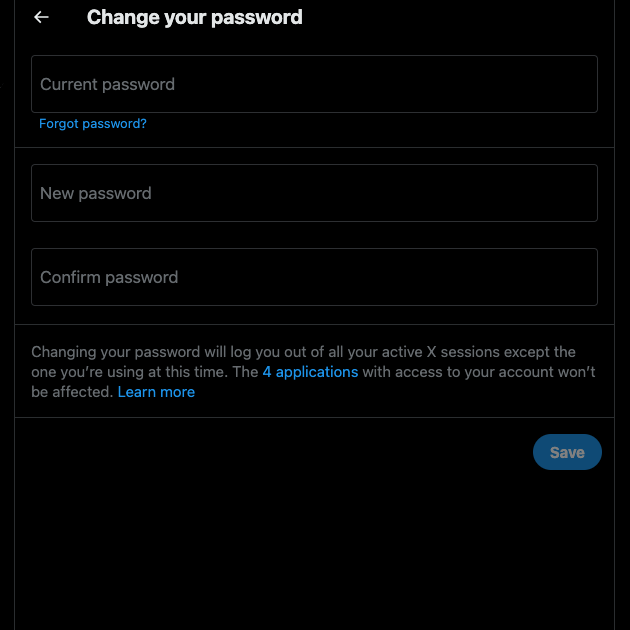 Make It Easier To Remember Your X or Twitter Account Login Information
Although making a new X or Twitter account is quick, you may not want to go through this process.
You are running an X or Twitter Ads campaign and don't want to interrupt it.
You have a large follower count, and creating a new account means starting from scratch. In other words, you must spend time rebuilding your follower count.
You have a username that matches your identity. Creating a new one means giving up on this handle, which you may not get back.
There can also be other reasons for not creating a new X account. If you want to avoid using guides on how to recover a Twitter account, you'll find these two tips helpful:
Use your browser's password manager: Every popular browser comes with an in-built password manager. For example, Chrome, Edge Firefox, Opera and Safari have this feature. Use it to store all your login credentials, such as email addresses, usernames, and passwords. When you visit a website with this password manager, you have the option to auto-fill your login information. Also, you can transfer the data from these password managers to other browsers. Even if you get a new device, you won't lose access.
Try a third-party password manager: Another option is to use a third-party password manager. They save your login information. Unlike the browser's built-in password manager, these third-party alternatives have additional features. For example, you can audit your login information to check if it is a part of any data breach. This way, you can change your credentials to protect your account.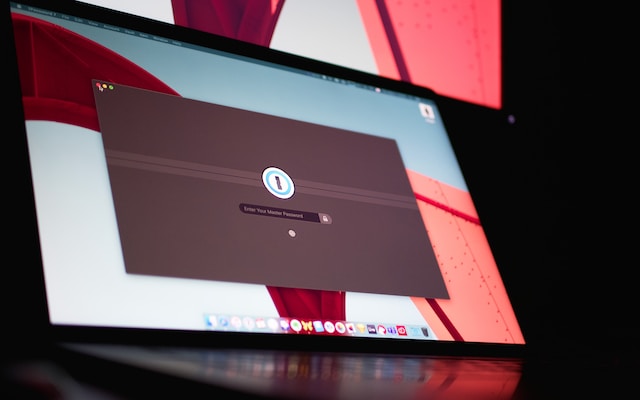 Can You Recover Your Twitter Account Without Username, Phone Number and Email?
The guides on how to recover an X account depend on knowing the username, phone number or email. You can't recover your account if you don't know all of them. The platform uses this information to verify that the right person gets access, not a bad actor or impersonator. However, there are two ways to prevent this from happening, as highlighted below:
Make sure you update your phone number and email and verify these credentials.
Use Google or Apple's Single Sign On (SSO) and connect it with your X, now Twitter account.

To do this, you need to log out of your X profile.
Select Sign In With Apple or Sign In With Google or from the login page.
The platform will give you a series of instructions to follow.
Once you complete this process, you can use your Google.
Recovering Your Twitter Account Without Your Username Is Easy
It won't take long if you follow the above guides on how to recover a Twitter account without a username. You only need to know the registered mobile number, email address or password. You can regain access to your profile if you know one of them. If the above methods don't work, you should contact customer support.
Did you know that if your posts continue to break the X's rules, the platform will suspend your account permanently? In this case, you may be unable to recover your social media account. The best way to prevent this from happening is to delete any rule-breaking tweet. This is challenging if you rely on X's in-built delete feature. Fortunately, with TweetDelete, you can remove these posts in a few minutes. Or, you can erase posts from a certain date using this tool's auto-delete feature. It also allows you to start fresh by deleting all your tweets. Protect your account from a permanent suspension by using TweetDelete today!
Bulk Delete Old Tweets
Sign Up Now