Twitter, now known as X, hosts many different discussions and conversations. Discussions on current issues, politics, entertainment, sports, and many others occur on the platform. Despite this, some users, especially newbies, are sometimes short of what to post on Twitter, also known as X. While this could be a valid concern for others, the tweets you share depend on your interests and coverage.
It would help if you considered several topics when looking for post ideas. Topics ranging from jobs, events, motivation, trends, and holidays are excellent for Twitter posts. However, factoring in your brand's industry is also important when making posts. This is because certain topics may suit your brand while others may not. For instance, posts about the stock market may suit your brand if you're a Wall Street trader. So, this article discusses what to post on Twitter if you're out of ideas.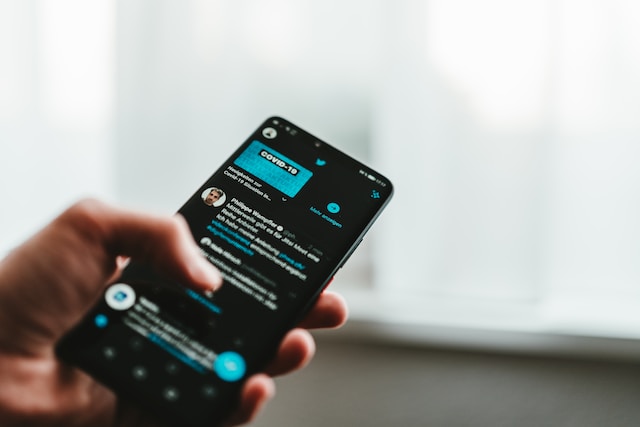 What to Post on Twitter for Massive Engagement: Buzzing Topics for Better Responses
Different topics draw different kinds and amounts of engagement on social media platforms like X, formerly Twitter. To elicit massive engagement on the social media platform, you must understand what to post on Twitter. Again, your Twitter profile must remain aligned with your posts for the best results. Here are a few ideas for your X account.
Ask Important Questions When Posting on Twitter or X
Consider throwing important questions to your audience when in doubt about what to post on Twitter. Questions draw answers, fostering engagement from your audience. No exact format exists for posting questions on your Twitter or X profile. Nonetheless, you can find topics relevant to your brand, which will trigger curiosity.
In addition, questions you share should incite in-depth conversations. While hosting a live space also works fine if you play it well, you can use a fill-in-the-gap model. Besides throwing questions, you must stand by to reply to their comments and further the conversation. Remember that many customers expect brands to reply to their comments quickly.
Trending Topics Give Ideas About What to Post on Twitter
If you're ever at a deadlock with what to post on Twitter, aka X, fall back to the trends. Trending topics offer a valuable lifeline to users and brands on most social media platforms, including X. The Twitter algorithm recommends posts to users and promotes posts touching on trending issues. This phenomenon boosts their reach, visibility, and the engagement they draw.
Therefore, hopping into these trending topics offers better chances of creating more awareness for your X or Twitter account. While this trick could work for you, you must also be careful with its use. For instance, you must only jump on topics you know about. Also, trends relevant to your brand are more likely to help your account overall.
Trends could cover ongoing global occurrences, industry events, movie releases, and award ceremonies. For instance, Paris Fashion Week, a popular event that draws much attention globally, is a helpful topic for fashion enthusiasts. In the same way, the FIFA World Cup draws heavy attention, eliciting conversation among sports brands and individuals.
Share Motivational Quotes When Unsure of What to Post
Tons of images with motivational quotes go viral on Twitter, now called X, all the time. This type of content has formed the basis of several popular accounts. These quotes could be a useful bailout when you're in a fix about what to post on Twitter.
Many popular and influential brands also employ this strategy. This is why you may see your favorite brand on X sharing a quote with hashtags like "#FridayTips" and "#MotivationMonday." Again, when sharing quotes, you must utilize ones that align with your interests and niche.
For example, as a figure on fitness, it'll be more appropriate to share quotes encouraging your audience to keep fit. Similarly, you can share inspirational tweets, even as text tweets.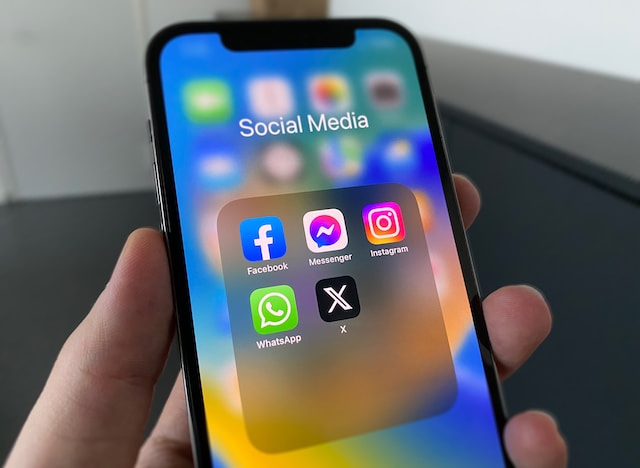 Post GIFs and Memes for the Fun
GIFs and memes are now fun ways to interact with and joke on social media. Memes became more popular on X, formerly called Twitter, due to the platform's initially tight character limit. Although X has reviewed its character limit, memes are still in vogue. Similarly, GIFs offer a quirky way to poke around on the platform. Instead of sharing a video tweet, you can utilize these compressed moving images.
So, when you're stuck with nothing to post on Twitter or X, consider playing around with these items. While GIFs and memes may seem inappropriate, many large brands and organizations also incorporate these elements into their daily interactions.
Share Visual Content When Posting on Twitter, Now X
Generally, visual content attracts more attention to posts on social media platforms. For this reason, this visually appealing content generated more engagement than plain text posts. This is why it is crucial to include videos, images, and other visuals when posting on Twitter. This type of content allows users to pass key messages across to their audiences conveniently.
Branded graphics, photography, infographics, and GIFs draw more attention as users scroll down their feeds. For instance, Twitter has relayed that posts with Twitter videos draw more engagement than posts without. You must factor in this considerable disparity when looking for what to post. Although your initial aim may not be to garner as much engagement, an extra reception wouldn't be a bad idea.
Share Your Memories When Posting on X, Formerly Twitter
People enjoy short quick trips down memory lane. Fortunately, most social media platforms understand this fact. That is why many platforms remind you about old posts you shared, even years ago. Of course, you do not have to bombard your followers with the posts you shared five years ago.
Nonetheless, you can always filter and reshare old posts people might have an interest in. In addition, you can also frame your memories in templates before sharing them with your audience on X, formerly Twitter.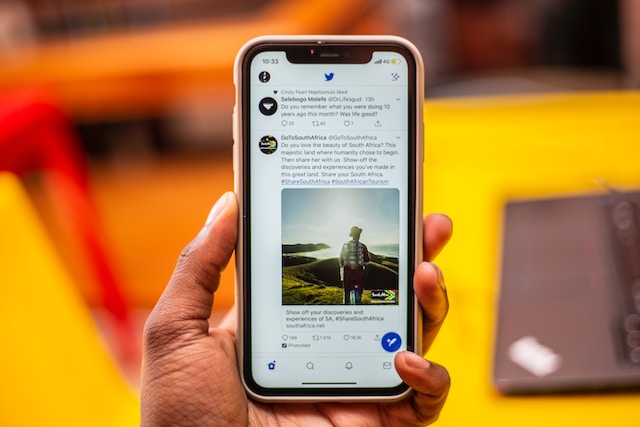 What to Post on Twitter for Business Growth: Sharing Content for Brand Growth on X
You must implement a helpful strategy to grow your business on X, formerly Twitter. Social media strategies contain many different elements. However, the content remains at the base of any helpful Twitter marketing strategy. So, users often ask about what to post on Twitter for business growth.
Share Your Services and Products When Posting on Twitter, Now X
As a business owner, your products and services should be the most important items you post on Twitter. Here, you can share pictures of your products. You can also make posts describing the features of your products. While at it, you must highlight the problems that your products seek to solve. While posting about your products and services is essential, you must avoid spamming your audience.
In essence, share a mix of tweets containing other topics your audience may find interesting. The secret is creating a content schedule that balances brand-related posts and others. Overall, keep an open flow of content streams, but ensure consistency for sustained relevance.
Share Industry News When Posting on Twitter as a Business Owner
When posting on Twitter as a brand owner, sharing news and helpful updates relating to your industry is always helpful. While you may not realize it, these news and updates create a niche for you as an expert. With time, you can cement your spot as a major figure in that field. While this seems complex, you can always start with little.
Begin by sharing content about significant changes in your industry. For instance, if you're an automobile brand, consider appraising the recent improvements to Tesla models. From there, maintain the momentum by keeping track of each addition and improvement to the car brand. Again, you must confirm your news before sharing it with your audience. This is because fake news may only dent your brand image.
Share Reviews and Testimonials for Your Brand on X
Sharing testimonials and reviews is an important way to boost your brand's trust and promote credibility. Generally, many people are skeptical about social media brands and businesses. The reviews you receive can promote sales if you share them with your audience on X, aka Twitter.
In addition, besides increasing confidence in your business, sharing customer testimonials clears doubts that may exist about your products. Surveys have indicated that sharing testimonials raises your conversion rate considerably. When posting on Twitter, consider using video testimonials. Testimonials in the form of Twitter videos are persuasive when pushing sales.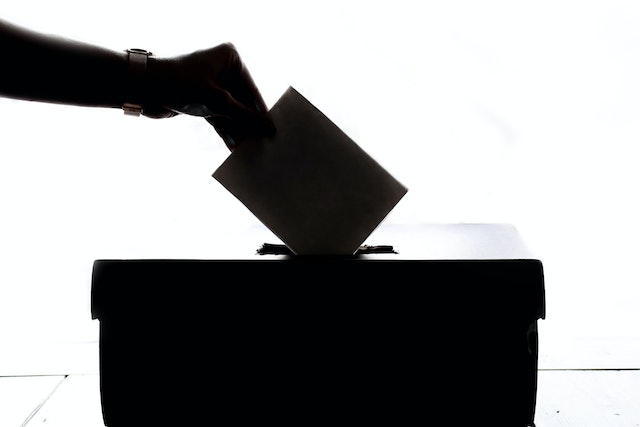 Organize Polls When Considering What to Post on Twitter
When running a brand on X, formerly called Twitter, it is sometimes necessary to request feedback from your customers. Polls provide an efficient way to gather feedback from your audience. Well, you can use this feature in several different situations. For instance, you can collect opinions on a new or existing product from your audience using this feature.
In addition, you can post polls to determine the features your customers would prefer on a product. The results from these polls provide deep insights, helping you properly manage your brand's reputation.
Publicize Forthcoming Launches and Openings by Posting on Twitter
When running a brand on X, formerly called Twitter, you can share valuable information about your brand through your posts. For instance, sharing posts about upcoming product launches is a great way to advertise the product. While doing this, share images of the product of interest and highlight its features to create more anticipation. Also, share tweets discussing the release window. Overall, this practice increases the conversation around your brand, maintaining and building your relevance.
Conversely, you can use X to share job openings in your business and others. This is because many people now rely on social platforms to find jobs. Therefore, posting jobs helps keep your timeline active and also keeps the conversation around your space. While posting job openings, ensure to use relevant hashtags around the subject. For example, include hashtags like #jobs, #hiringnow, and other popular ones.
Share Blog Content on Twitter
Blog content is among the most popular content people share on their social media accounts. The reason is simple. Generally, blog owners share their posts on their X profiles to drive more traffic. This strategy is effective since it converts if the user monetizes the blog. Therefore, consider returning to blog posts if you're out of content to share.
While website content is one essential form of blog content, you should also consider sharing your podcast content. While you may be skeptical about sharing blog content, the kind of response you receive may surprise you. Again, this practice increases your chances of obtaining conversions on your marketing products, boosting the advantage for your business. In addition, sharing blog content on your X profile sustains your activity, retaining your relevance over time.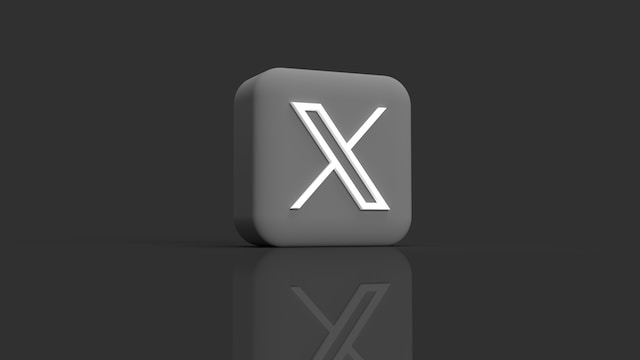 What Is the Best Time to Post on Twitter? The Most Effective Windows for Publishing on X
There are many questions about the best time to post on Twitter. Usually, the regular person whips out their mobile device and publishes a post whenever they think of something worth sharing. However, this is not always an effective way of getting the best results. But first, why does the time we make posts matter?
Is There a Better Time To Publish Posts on X, Formerly Twitter?
Estimates have shown that X, formerly called Twitter, has over 430 million active users globally. On average, this vast number of users share over 500 million posts on X daily. Because of this, the platform has become an extensively competitive landscape, with the chances of getting significant reach dropping dramatically.
However, several practices allow users to make posts that slice through the noise, reaching the target audience. One of these is the practice of publishing posts at strategic times. Surprisingly, the times you publish your posts significantly affect their visibility and overall performance. But how does this work?
Generally, the best time for publishing posts depends on your audience and industry. The psychology behind this is simple: each industry attracts a different audience. Each audience spends time differently on X. While others jump on the platform first thing in the morning, others browse it during their morning breaks. Overall, the best publishing times for different industries differ to a degree.
What Are the Best Times for Different Brands to Post on Twitter
The best days to share posts for media brands on X are usually Tuesdays and Thursdays. On Tuesdays, the best results come from posts shared from 10:00 AM to 1:00 PM. Regarding Thursdays, users must target 10:00 AM to 2:00 PM and 10:00 PM to midnight.
Brands in the travel industry do better with tweets shared on Sundays at noon and Thursdays at 10:00 AM. For hospitality and healthcare brands, users must target 2:00 PM on Mondays and 8:00 AM on Tuesdays—conversely, posts from restaurants peak by 11:00 PM on Thursdays.
But again, your personal experience may differ since no homogeneous audiences are on any account. Because of this, you may obtain more concise recommendations after monitoring your account trends with Twitter analytics. Attempt to find a pattern from your analytics. This way, you can understand the dynamics behind your audience and engagement.
While sharing posts remains an essential part of your growth on X, formerly called Twitter, deleting tweets is sometimes critical. This is because you may easily share posts that'll return to haunt you. Deleting these posts one by one can be challenging in most cases. Thus, there is often the need to delete them in bulk. This is where TweetDelete comes into the picture.
TweetDelete, a third-party web application, helps users delete their bulk posts in a few clicks. This website filters tweets, allowing users to perform highly-specialized deletion tasks. In addition, TweetDelete permits users to upload their archives, clearing their entire profiles. Since it does not foster promotional content, its popularity is growing daily. Start filtering and cleaning your X aka Twitter timeline today!
Bulk Delete Old Tweets
Sign Up Now