Sometimes, you just want to look at all your old tweets for nostalgia. Or, you're a social media marketer wanting to learn about your competition by analyzing their old posts. Sure, you can scroll through the timeline to find the older tweets. However, X doesn't show more than 3,200 of your latest posts. So, how do you look for your older content on Twitter? The easiest method is to use the platform's advanced search feature, which acts as an old tweet finder. You can always download your archive if this doesn't give you the necessary results. Another alternative is to use third-party tools.
This article has several guides on looking for old posts on X using the techniques highlighted above. It also answers questions about finding your or another user's older tweets.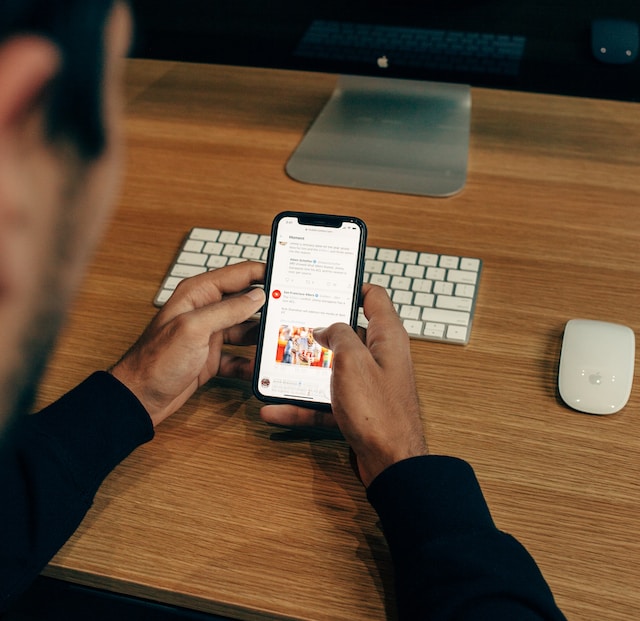 How To Find Old Tweets?
Twitter, now X, has two built-in powerful tools to help you find old tweets. One is the advanced search feature. Depending on various parameters, you can use it to narrow down your search results. You can filter the results by date, engagement, account, keyword, language, and hashtags. Unfortunately, you can only use this feature on X for the web, i.e., desktop and laptop browsers. But there is a way to look for posts on mobile devices. This is through search parameters, which behave like filters.
If this doesn't work, the second tool is X Archive. It is a file containing your history on the platform. This means you'll find all your posts, including your first tweet.
The last option is to use third-party tools like Tweet Binder, Tweet Hunter, or Tweet Deleter. They have paid features for this purpose.
There's always a reason for wanting to learn about how to find old tweets. Nostalgia is a common factor. It's fascinating to see how your opinions and tweets change with time. Another reason why you want to see your old posts is to review what's on your profile. Anyone can take your tweets out of context if there's anything controversial. This affects your professional life, as future employers won't like what they see.
Or, as a social media marketer, you want to unearth hidden gems from your competitors' posts. Going through their older tweets can provide a lot of insight. Similarly, you can review your older posts to understand their performance. For example, you have an annual event for which you have a Twitter marketing plan. By looking at your older tweets with fresh eyes, you get an overview of the performance of your previous strategies.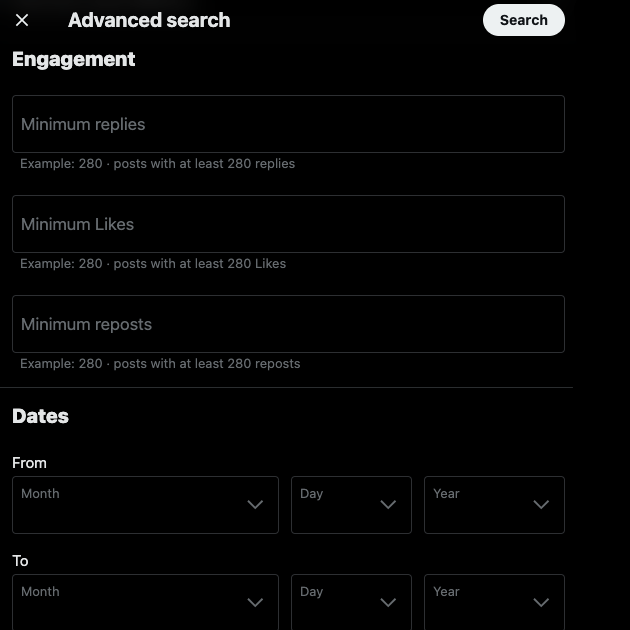 Find Old Tweets by Date Using X's Advanced Search
Twitter or X's advanced search makes finding old tweets by date straightforward. You can use this feature to look for posts from your profile and other users. However, if the person protects their tweets, i.e., has a private profile, you won't find their tweets. With the instructions below, you can find old tweets by date on X's powerful search:
Open X for the web on any desktop browser.
There are two ways to find this search utility. One option is to enter this URL – "www.twitter.com/search-advanced." The second solution is to use the search feature by entering a query. Click the three-dot or overflow icon next to the search field and select Advanced Search.
You'll now see the Advanced Search popup. Under the Accounts section, enter the profile's username in the From These Accounts text field. If you're looking for replies, fill in the To These Accounts field with the profile's username.
Scroll down until you find Dates. Select the from and to date ranges. You can go as far back as 2006, the year of Twitter or X's public launch.
You can fill in the information in the other fields to improve the accuracy of your search results. Otherwise, click the Search button.
The platform will show you the search results depending on your filters.
How To Find Old Tweets by Keyword on X's Advanced Search?
Find old tweets by keyword is one of the many filters available on X's powerful search tool. You can go one step further to remove specific phrases from the search results. This is useful if the term has several meanings. For example, say you enter apple as the keyword in the advanced search utility. You'll get results about the fruit and the technology company.
Follow this guide to search for old tweets using keywords and phrases on X:
Go to Twitter's advanced search utility by entering this URL in your browser – "www.twitter.com/search-advanced."
The first section in the Advanced Search popup is Words. Here, you can enter the keywords and phrases.

All of these words mean your search results should contain every provided term.
This exact phrase only shows posts containing the same keywords.
Any of these words will display results as long as they contain one of the phrases.
None of these words remove results if they have any keywords you enter.

Enter the person's username or handle in the Accounts section. This ensures the search results show posts from a specific user. You can also use the other parameters to improve the search results.
Select Search to view the results with keyword filters.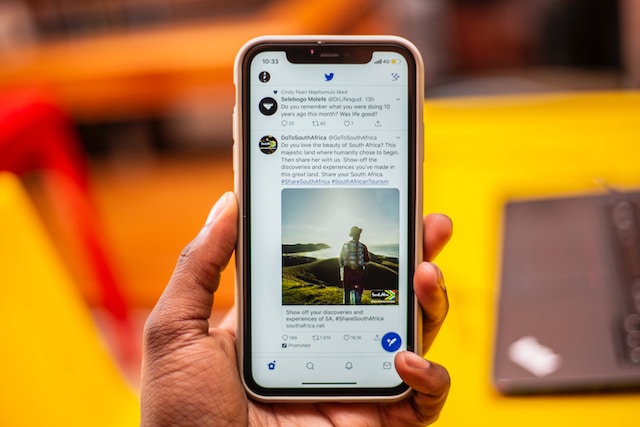 How To Find Old Tweets on X for Android and iOS?
How do you look for older posts if you can't use the search utility on X for Android and iOS? Well, the easiest solution is to use search operators. They are words that act like filters. Given below are standard search operators you can use to look for old tweets:
Quotes: When you include words or phrases between quotes, you'll get posts containing the provided terms. E.g., "Elon Musk."
OR: It asks the social media network to look for tweets containing one of the keywords or all the terms. E.g., – Saturday OR Sunday.
Hyphen: Any keyword you provide after the '–' removes posts containing this term from Twitter's search results, E.g., Tesla -Elon.
Since: yyyy-mm-dd: Use this to filter posts from a specific date: E.g., twitter since:2023-06-12.
Until:yyyy-mm-dd: With this search operator, you ask the platform to show results before this date: E.g., tesla until:2023-03-04.
From:username: This will only show results from the specified account. E.g., from:elonmusk.
To:username: It displays posts from other users that reply to the Twitter handle. E.g., to:SpaceX.
@username: You can see all posts that mention the X handle. E.g., @Samsung.
Let's say you want to find posts from Elon Musk's account. The date range is 05-12-2021 to 06-13-2021. You'll need to use the following search operators – from:elonmusk until:2021-06-13 since:2021-05-12.
How To Find Your First Tweet Without Scrolling?
You can find your first tweet without scrolling using the date search operator in X's advanced search. The platform's search utility will display this post if you didn't delete it. Here's how to find your old tweets, like your first post, with this search tool:
X for the Web
Go to your X profile page. Under your username or Twitter handle, you'll see the year you joined the platform. Make a note of this year.
Open www.twitter.com/search-advanced on a desktop browser.
Enter your username under the Accounts section in the From These Accounts field.
In Dates, select your date range. Ensure the From section has the year you joined the platform. Ideally, choose the start of the year to find your first post. In the To section, enter the last date of the year. Click the Search button to see all the results.
If you post frequently, you should reduce the date range. Using the above example, instead of using 12 months, bring it down to six months. Continue doing this until you see your first post.
X for Android and iOS
Open the official Twitter app and open your profile page. You'll see the year of joining next to the calendar icon.
Go to X or Twitter's search utility. It is the icon with the magnifying glass.
Use the following search operators to find your first post — from:username until:yyyy-mm-dd since:yyyy-mm-dd. Replace 'username' with your Twitter handle. YYYY-MM-DD should be the date ranges.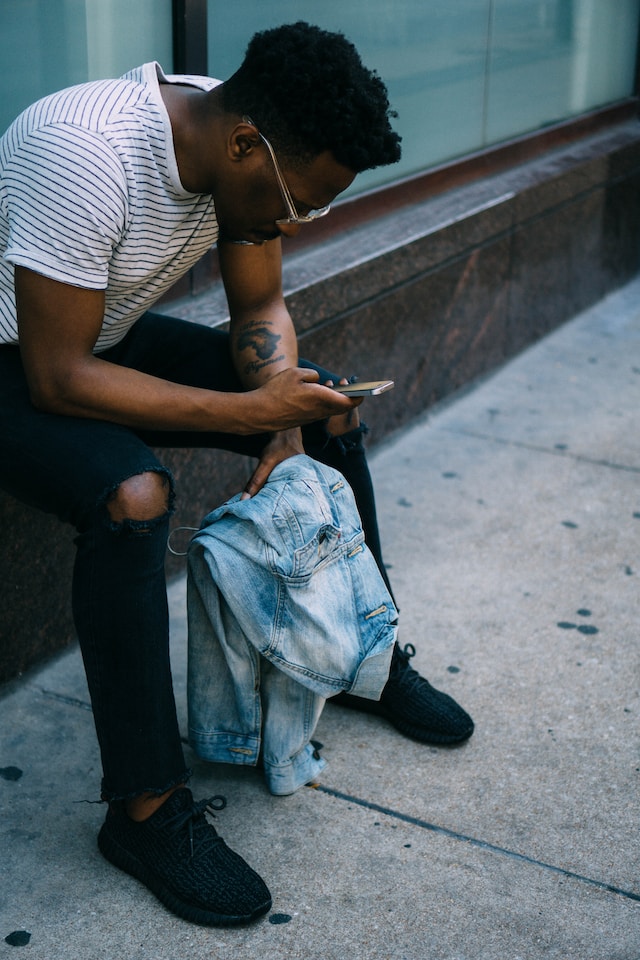 How To Find Your Old Tweets Using X Archive?
Everything you do on X will be visible in your Twitter Archive. In other words, this file contains your entire history on this social media platform. As a result, it is a great resource to find all your old tweets. It also gives you links to your posts. Here's the steps to help you find your old tweets on X Archive:
On X for the web, click the More button from the side navigation menu. If you're on the mobile app, tap your profile photo.
On this menu, you'll find Settings and Support. Expand its dropdown menu and select Settings and Privacy.
Open the option Your Account and tap on Download An Archive Of Your Data.
You need to type your password to verify you are the account owner.
You must also enter the social media network's verification code it sends to your device or email.
Tap the Request Archive button.
Wait for the platform to make the file downloadable. You must wait at least 24 hours for this file to become available.
The file is in .zip format. Extract it anywhere on your device.
Open Your archive.html from the extracted folder.
Under Quick Stats, select Tweets. You can also click the three-dot or overflow icon and open Tweets.
Use the search tab to look for posts containing specific keywords. There's also the search filters button next to the search tab. Here, you can control what you see. For example, you can arrange your posts by oldest to see your first post.
How To Look for Old Tweets From Celebrities and Other Public Figures?
You can use Twitter's advanced search to look for posts from other users:
In the advanced search popup, enter the user's X handle.
Change the date ranges depending on when the account joined the social media network.
Tap the Search button to view another user's old posts. You can also use Internet Archive's Wayback Machine. You can find older posts from most public figures. Follow these steps to view older tweets from celebrities and other famous people:
Open the celebrity's or public figure's X profile. Copy the profile URL.
Go to Wayback Machine from the Internet Archive. Past the URL and select Browse History.
You'll see a list of all the saved data in calendar format. Pick any date with a blue circle and place your mouse pointer over it.
The dropdown menu shows different timestamps. Select any timestamp.
You'll get a snapshot of the celebrity's X profile for that date.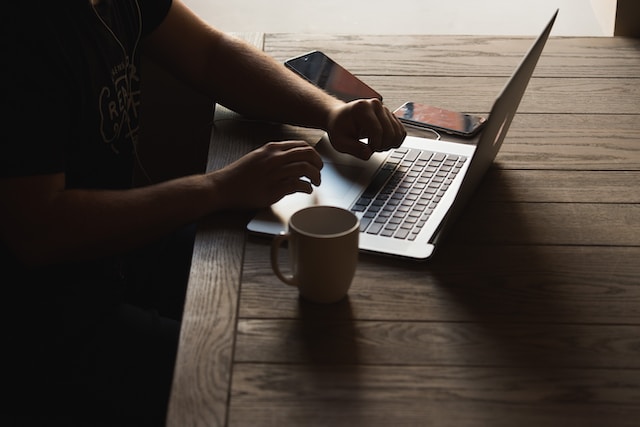 Use the Old Tweet Finder To Keep a Clean X Profile
X's Advanced Search and X Archive are some of the best old tweets finder tools. The post should be public and shouldn't belong to a private profile. With the Internet Archive's Wayback Machine, you can find old tweets from celebrities and other public figures.
When you use the How to Find Old Tweet Finder guide on your profile, go through all your posts. If it contains anything controversial, you should delete it immediately. What you say on social media impacts your life, especially if you're looking for work. If there are hundreds of posts you know will attract attention, use TweetDelete to delete them permanently. It can also delete all posts in your profile with your X Archive file. Another way to remove tweets is to use the auto-delete feature. Use TweetDelete today to give your X profile a professional look!
Bulk Delete Old Tweets
Sign Up Now