Twitter, now X, stands out as a multi-functional social media platform, a hub for information, entertainment and even business. Its overwhelming user base makes it an invaluable online marketing tool that guarantees a wider reach for your business. Although several factors contribute to a successful business campaign on Twitter, the foundation is creating a proper Twitter business account.
Many users attempt to promote their business on personal Twitter accounts but with limited success. However, effectively using a business Twitter account can make all the difference. Thus, this article discusses how to create these accounts and effectively use them to promote your business on X.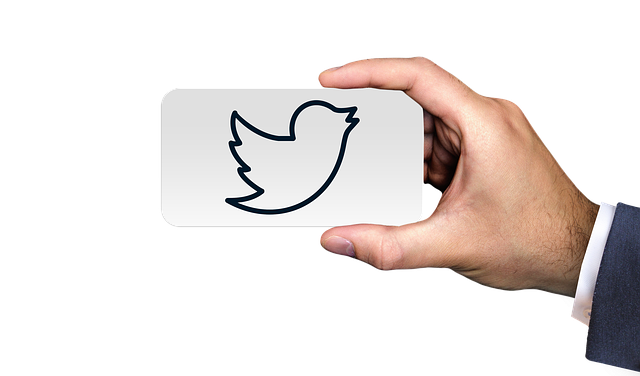 How To Create a Twitter Business Account on the X Web Version
The thought of managing a business account besides our personal Twitter account can be discouraging. However, this is the best way to promote your business effectively on the X media network. If you're wondering how to create a Twitter business account, it takes nothing special; it doesn't even cost you! You only need to fill out the same form when registering for a personal account.
This time, though, you'll use your business details to register and set up the account profile. You'll need a date of birth, email and phone number, among other details. Note that your email and phone number must be unique for Twitter to accept them.
You can follow these seven steps to create an X business account on Twitter's website:
Go to Twitter's website on your desktop and click "Sign up" in the blue highlight.
Type in your business name, email and date of birth, and click "Next" to proceed.
Choose a strong password and click the "Next" button below.
Confirm your account by inputting the code sent to your email provided earlier.
Then, select "Create my account" and click "Next."
After creating your account, Twitter will prompt you to build your timeline, mandating you to follow at least three users.
Afterward, your Twitter home timeline will appear, indicating success in creating your account.
You can now build your business profile by updating your business details on the profile. Then, you can post Twitter Ads to promote your business and build an online brand. Usually, the business owner registers and manages the X account, but social media officers fill this role in larger businesses.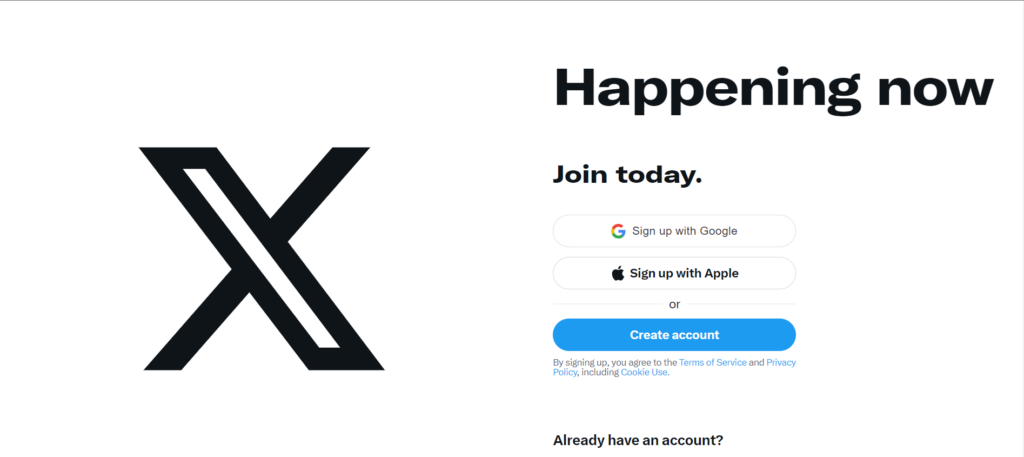 How To Set Up Twitter Business Account on the Mobile App
You can also create and set up a Twitter business account from your mobile phone. That is possible even if your personal X account is on the same phone. Then, you can manage both accounts on the same phone by switching among them. You can create a business account by temporarily logging out of the personal X account.
Below are the nine steps to set up an X business account from your mobile phone:
Open the sidebar menu from the homepage and click the "More" icon on the right of your profile image.
Then select "Create a new account" from the drop menu below.
Type in the business name, email and date of birth in the fields provided.
Then, toggle on or off the tracking button to allow Twitter to track your data for a personalized experience.
Further, confirm the information inserted in Step 3 above. All fields should have a green checkmark beside them. A red mark indicates incorrect information you should adjust.
Next, click "Sign up" in the blue highlight at the page's bottom.
Twitter will then send a code to the email address provided—type in the code in the required field to verify it.
The next page prompts you to choose a password for your account. Create a strong password and click "Next" to save it.
Afterward, Twitter will require you to update some data and features, such as your profile picture, Twitter handle and contact synchronization. However, these updates are optional, and you can do them anytime.
At this point, you've successfully created your Twitter account for business. You can now set it up by updating your profile. Ensure to draft a Twitter bio that will attract potential customers on X.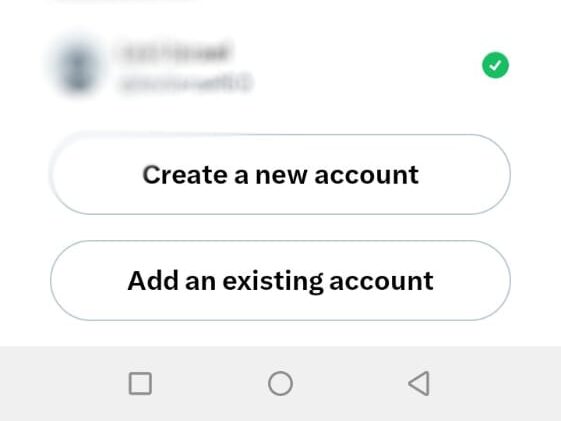 How To Add Twitter Business Account to Your Website
Twitter and social media, in general, are just one way to take your business online. There are many other ways to leverage the internet to promote your business. Some businesses have websites where they display their products and services online. They also interact with their customers through this medium.
If your business has an X account and a website, you can add the Twitter business account to your website. That is possible through embedding your Twitter account into your websites. This feature helps promote your X business account by displaying it to all the website visitors. When properly embedded, they can even engage with your Twitter account from the website.
Here are the six steps to embed your X business account on your website:
Open your Twitter profile.
Here, copy the link from your address bar.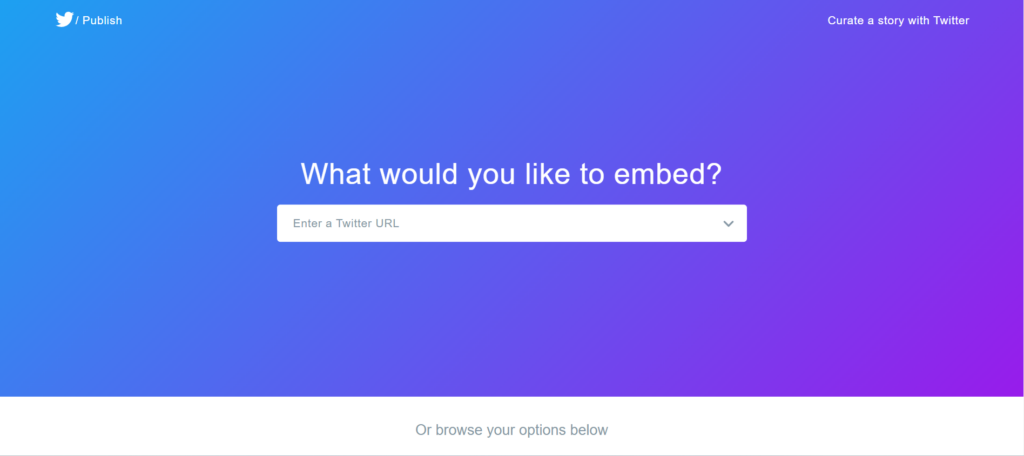 Then, go to Twitter's publish page and paste the link in the box provided. 
Click enter and select your preferred display option on the next page.
Next, customize the display and generate an embed code.
Copy this code f and paste it into your webpage program code to embed your X business account.
Once embedded, your Twitter account will display on a pop-up window on your website according to your chosen design template. Visitors can follow your account through this window and engage with your content on X.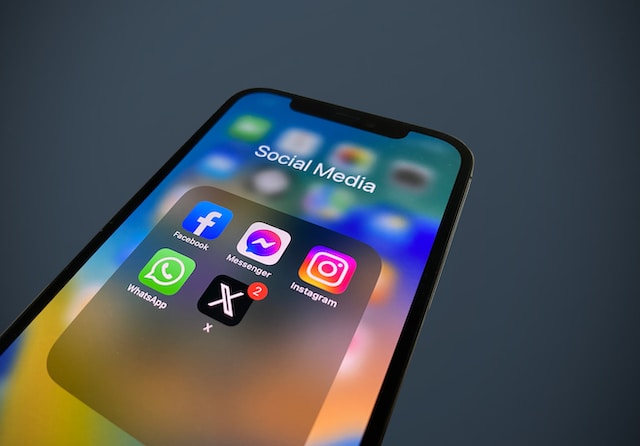 The Best Business Twitter Accounts To Learn From and Imitate
If you're just registering your X business account, you may wonder how to promote it. You can try many ideas, some of which are currency bubbling in your head. However, optimizing your account for visibility, reach, and success takes more than crude ideas. Fortunately, you can find refined ideas or inspiration to improve yours right here on Twitter. You can explore the best business Twitter accounts and learn the secrets of their success.
Below are some of the best Twitter accounts for business you can learn from:
JetBlue (@JetBlue): Overall best X business account.
Forbes Magazine (@Forbes): Best account for publications on how to build a small business.
McDonald's Restaurant (@McDonalds): Best account for online customer management.
Starbucks Coffee (@Starbucks): Best account for online brand promotion.
Nike (@Nike): Best account for product promotion.
Target (@Target): Best brand for customer and product promotion.
You can easily convert your current Twitter account to a business account to maintain your current community and contacts. That is possible by revamping your Twitter profile to represent a business. You change your Twitter header, profile picture, username, display name and bio. These will make your new Twitter business account unrecognizable. What, though, about your tweets and likes?
You can easily erase your Tweets and likes from your timeline using TweetDelete. This online Twitter management tool can clear your entire timeline with a single click. It also preserves your deleted data just in case you need to retrieve it. The tool is affordable and easy to use. It will help you to maintain the attractiveness a business profile should have. So, start filtering and cleaning your Twitter timeline today!
Bulk Delete Old Tweets
Sign Up Now