At some point, you will have encountered interesting tweets you would like to view multiple times. At the same time, you might be too busy to engage your favorite tweets. Whatever the situation, X, formerly known as Twitter, provides a way to bookmark tweets for safekeeping. Now, you can keep and access content whenever you want. However, it is essential to understand the concept of Twitter bookmarks.
Millions of tweets enter the X, aka Twitter space, every day. Losing interesting content in the multitude is quite common. Thankfully, the bookmark feature lets you keep tabs on posts you don't want to lose. It is more or less your list of memories on the social media platform. Nonetheless, understanding the basics of the feature is your first step to utilizing it.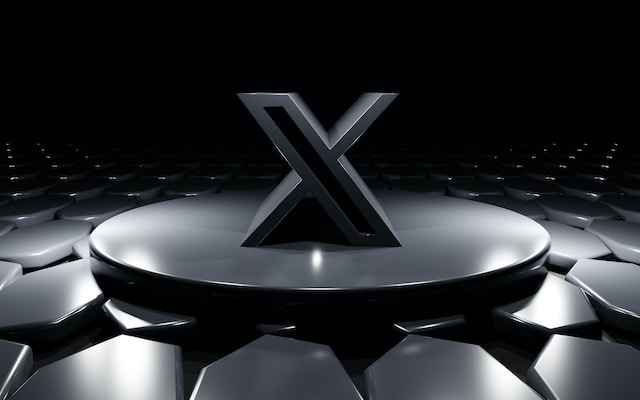 Are Twitter Bookmarks Public? Knowing Who Can View Your Saved Posts
Many people using the bookmark feature may not want to alert the public of this action. Therefore, it is common to ask, "Are Twitter bookmarks public?" Twitter or X bookmarks are private, and only you will know you performed this action. Everyone on the platform won't get notifications that you bookmarked anything. However, the platform may use this information for your recommendations and other internal purposes. In conclusion, bookmarks are a private affair.
Can People See Your Bookmarks on Twitter?
If your question is, "Can people see your bookmarks on Twitter?" This part of the article is for you. People can't see your bookmarked tweets except when you share them. Only you can see your saved tweets. Even your followers and audience can't see bookmarks. Bookmarked tweets are private lists available to only the user who created them. However, people can see the original tweets on the author's profile.
At the same time, they can view your likes and replies on bookmarked tweets. So, don't find it surprising that people react to your replies. However, you can learn the steps to hide likes on Twitter, now X. Also, they can see your retweets if you post from bookmarks but won't know you saved it. Apart from this, you can save content without worrying about people seeing it on your profile.
Where Did Bookmarks Go on Twitter?
Bookmarked tweets are in a private list on your X or Twitter account. Private lists are not visible on your timeline, so you must penetrate your account to find them. Additionally, your list of bookmarks is not in order, except you are an X Premium, aka Twitter Blue user. X Premium users can access advanced features and arrange bookmarks into folders. If you are wondering, "Where did bookmarks go on Twitter?" you must access the bookmark list for answers. You can also learn how to archive Twitter or X posts for additional safekeeping.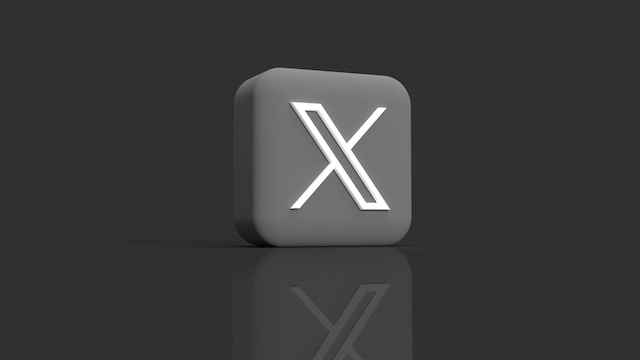 How To Bookmark on Twitter: Steps to Safe Keep Content
The bookmark feature is accessible on every X or Twitter platform version. All you need is a device with access to the platform. Thankfully, the steps explaining how to bookmark on Twitter or X are straightforward.
Here is how to do it in four easy steps:
Log into your X, aka Twitter account, on a desktop web browser or mobile app.
Locate the tweet you want to bookmark on your or someone else's profile.
Select the share icon at the bottom-right side of the post. A menu will appear on the screen.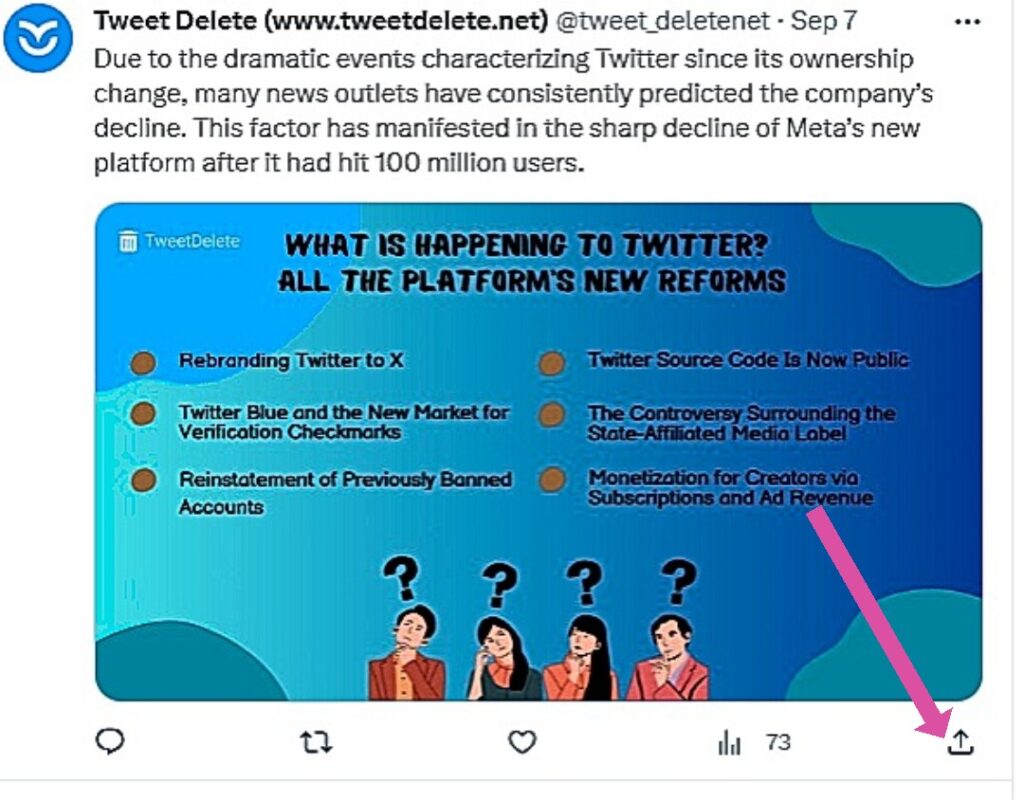 Select the "Bookmark" option from the menu.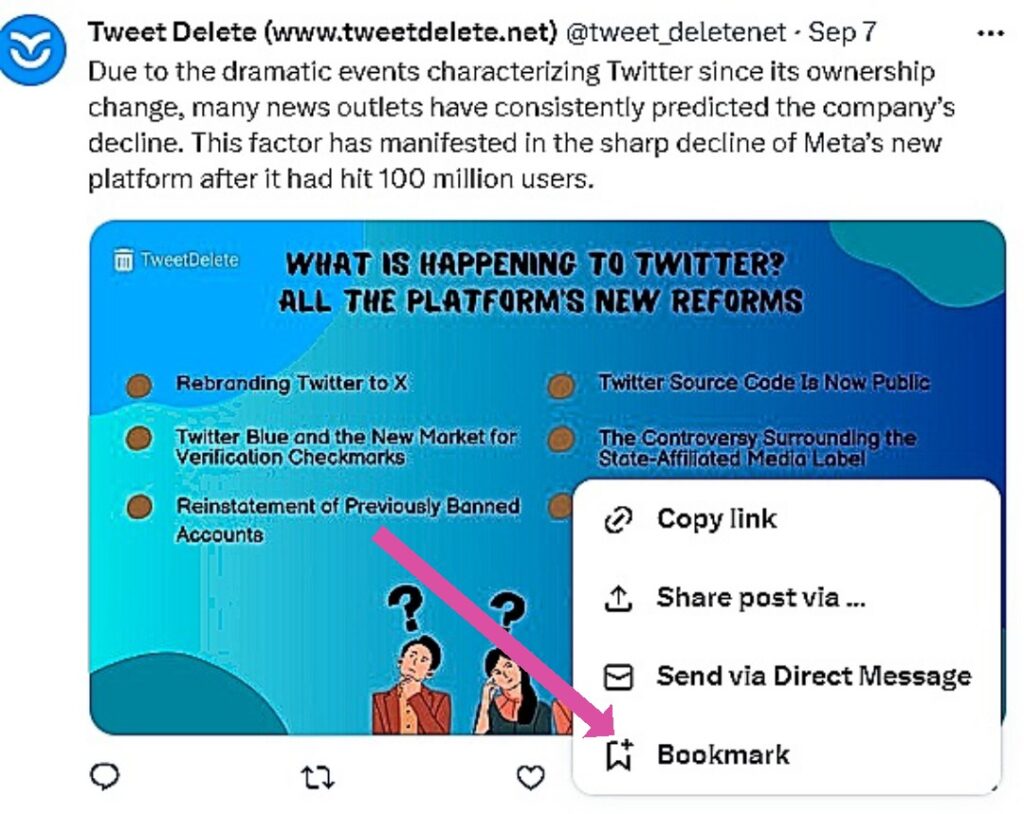 The tweet will automatically save on your bookmark list. A pop-up notifying you of this will appear.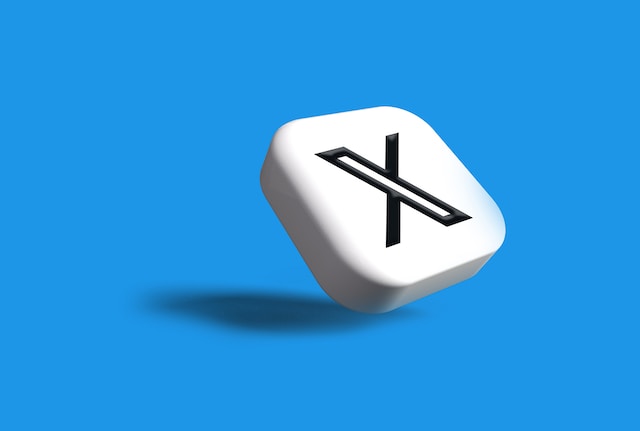 How To Find Bookmarked Tweets: Locate Your Saved Posts
As mentioned, bookmarked tweets are on a private list in your account. You only have to access the list to view them. Fortunately, this process is equally straightforward on every device.
How To Find Bookmarks on Twitter Desktop Version
The desktop interface of the X or Twitter platform is more extensive. Therefore, the steps to finding bookmarked tweets on it are different. Nonetheless, you must know how to find bookmarks on the Twitter desktop version if you are a desktop person.
This is achievable in three steps:
Access your X or Twitter account on a desktop web browser.
Click "More" on the left sidebar.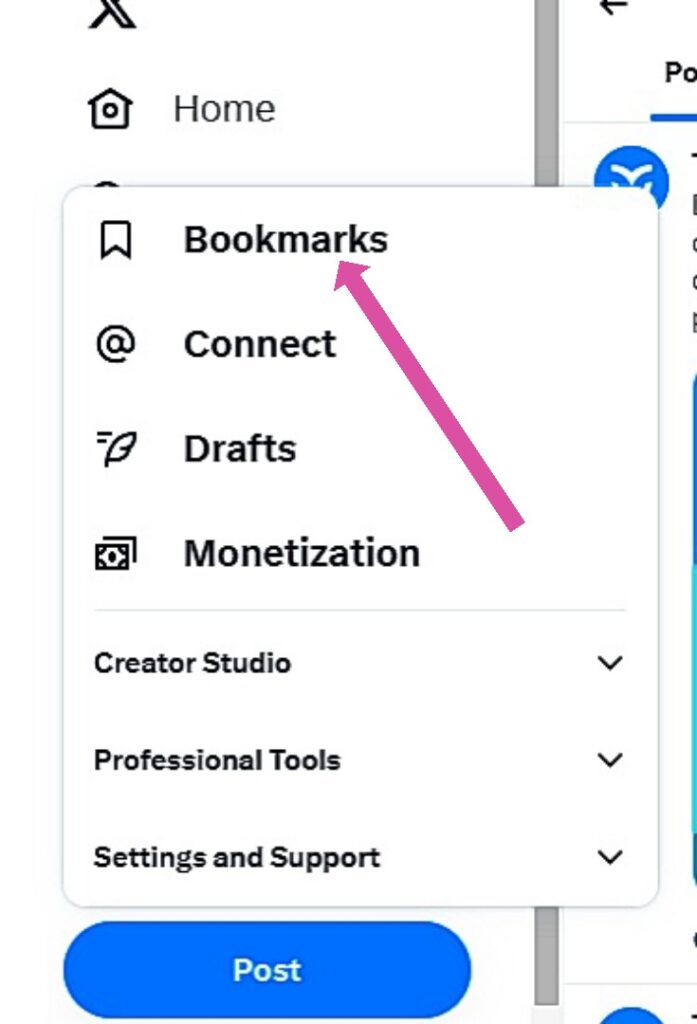 Select "Bookmarks" to see the list of bookmarked tweets.
You can select any tweet on this list for further actions like retweeting and engaging. You will also see that the number of tweet engagements keeps increasing.
How To Find Bookmarked Tweets on Twitter App
Finding bookmarks on the X or Twitter mobile app is equally straightforward. The only difference is the view and navigation on the mobile version.
Here is how to do it in three steps:
Log into your account on the X or Twitter app.
Tap the profile icon in the top-left corner.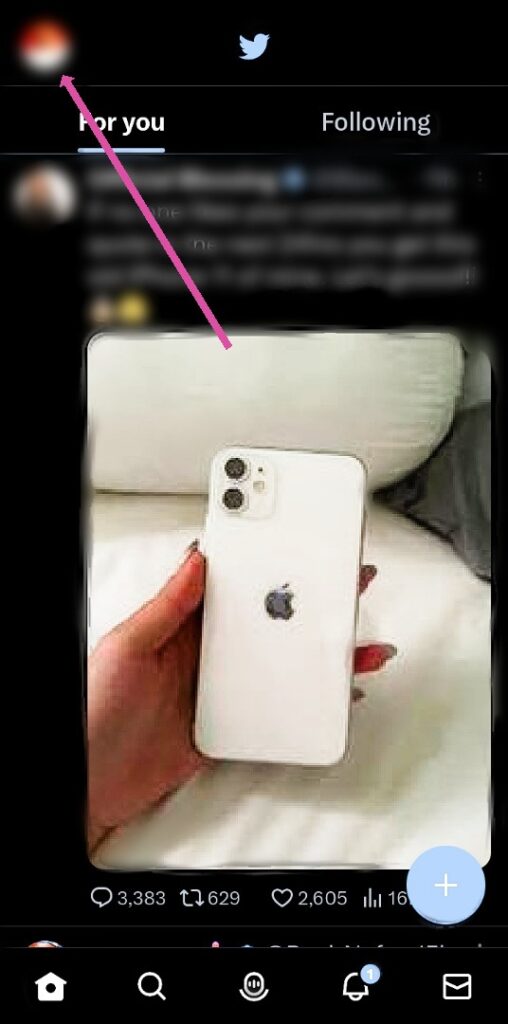 Select "Bookmarks" on the menu.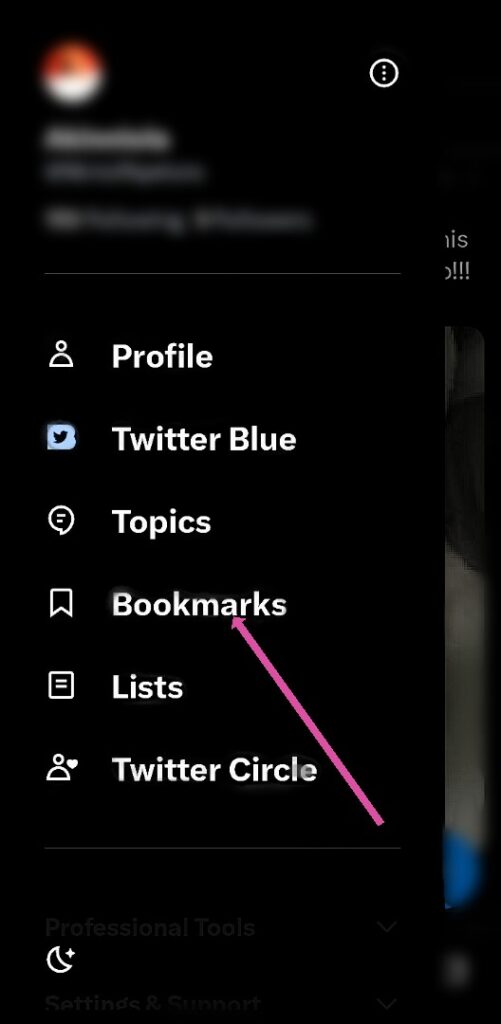 A list of your bookmarks will appear on the next page.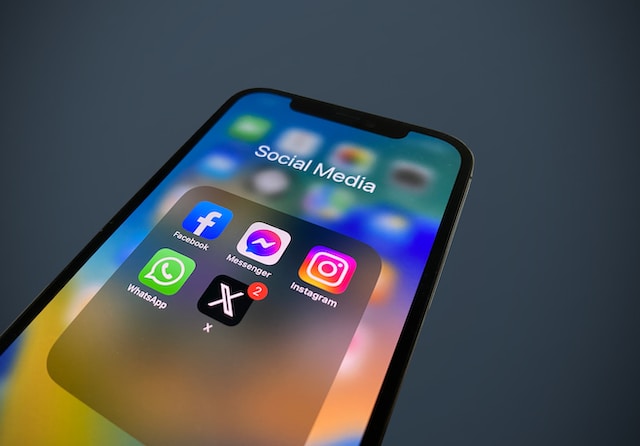 How To Remove Bookmarks on Twitter: Clearing Out Your Saved Posts
Removing bookmarks from your profile works in the same manner as adding them. However, you are accessing the tweets from your bookmark list for this process. Tweets you remove from the list will still exist on the platform. You can always locate them on the author's page if they don't delete the posts. Nonetheless, you can always recover deleted tweets with some methods. Knowing how to remove bookmarks on Twitter or X is essential for discarding unwanted tweets.
Here is how to do it in three simple steps:
Access your bookmark list using the previously outlined steps.
Click the share icon at the bottom-right of the tweet you want to remove.
Select the "Remove from Bookmarks" option on the drop-down menu.
The selected tweet will automatically leave the bookmark list. A pop-up notifying you of a successful removal process will appear on the screen. By now, you will know anyone can save tweets with Twitter bookmarks. People can do the same for your tweets and refer to them later. This is why it is essential to delete controversial tweets from your account. Deleting many of these tweets at once can be challenging
But at TweetDelete, we have created an effective web-based application that filters and deletes multiple tweets at once. This web application loads, imports, and deletes tweets and archives with a few effortless steps. Also, the TweetDelete tool does not spread promotional content on your timeline. Get started cleaning your Twitter timeline today!
Bulk Delete Old Tweets
Sign Up Now