Generally, X or Twitter's ease of usage allows users to share posts and thoughts efficiently. While this feature is the platform's selling strength, it could also be disadvantageous. People can easily share stray thoughts and unwholesome posts without a second thought. While such tweets could accumulate on the timeline over time, X only permits the removal of single posts. In such cases, users may need to delete tweets in bulk.
Twitter, now called X, does not support bulk tweet deletion. However, several third-party applications assist with this activity. While most of these third-party services require subscription fees, they also function similarly by accessing user profiles and removing posts. This guide recommends several helpful options, describing their features, upsides, downsides, and how to use them.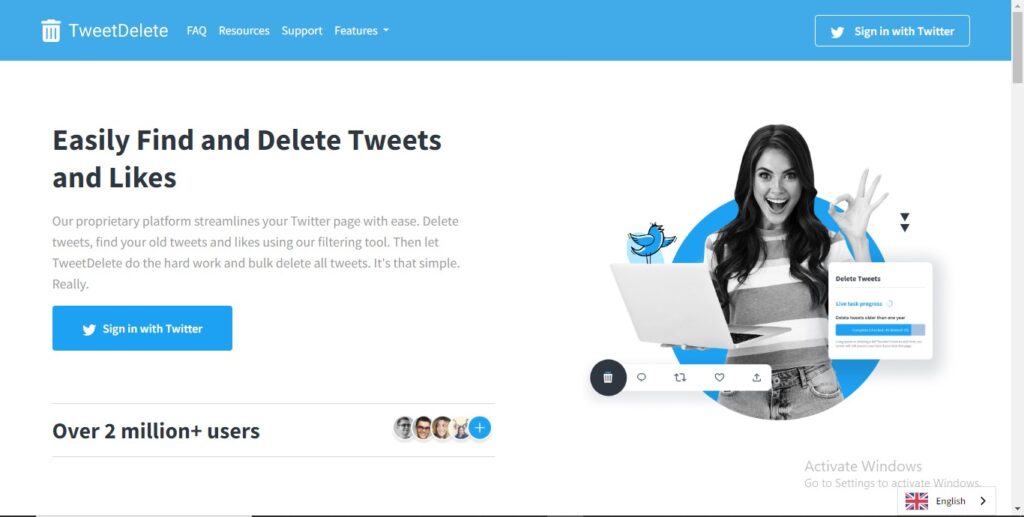 How To Delete Tweets in Bulk With TweetDelete: Employing This Efficient Web App
TweetDelete, a useful third-party service, remains a foremost option for erasing many posts on X, formerly Twitter. This web tool provides several helpful options around the activity, allowing users to tailor their deletion requests. While it is easy to use, you must purchase a subscription before accessing its features. Of course, the web app offers different subscription plans with varying features. It is a valid answer for people with questions about how to delete tweets in bulk.
Thus, here are eight steps for erasing  X posts using this website:
Launch a web browser on your device, preferably a desktop browser, and visit the TweetDelete website. The website will place you on its homepage.
From the homepage, click the "Sign in with Twitter" button.
Next, the app will prompt you to sign in to your Twitter or X account before providing authentication.
After signing in, the website will immediately redirect you to the premium page, where you must purchase a plan. TweetDelete's starter plan costs $2.91 monthly, the Pro plan $3.33 monthly, and the Premium plan $3.66 monthly. Please choose a suitable plan and subscribe to it.
Next, open the "Tweets" tab at the top section of your dashboard.
Choose your parameters for removing posts. For instance, you can select posts to delete by keyword or date range.
The website will bring out its terms and conditions. Go through them before accepting them to go forward.
Finally, complete the activity by tapping the "Delete my tweets" button.
Fortunately, TweetDelete offers several options for users to mass delete tweets. The web app provides helpful options to remove unwanted tweets, declutter your timeline, and clear your tweet history.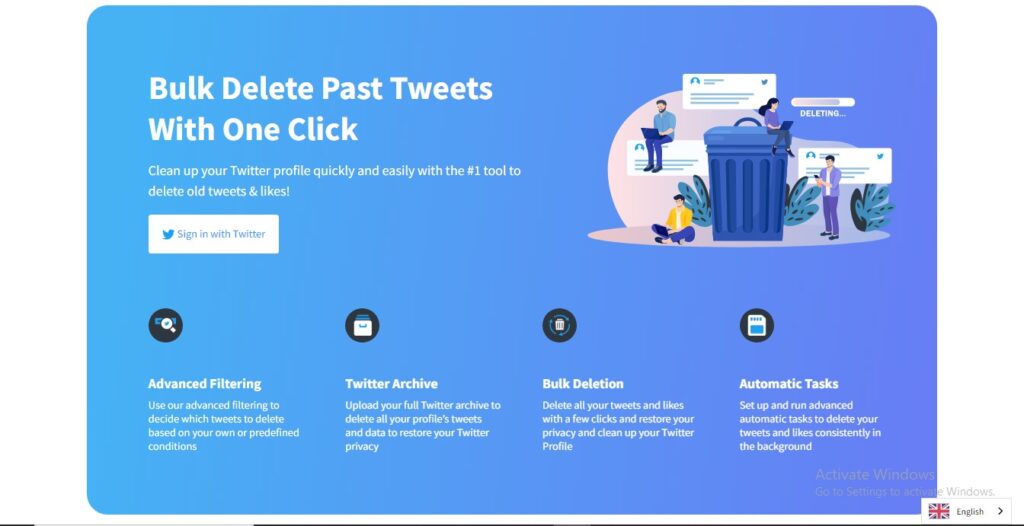 How To Delete Old Tweets in Bulk With TweetEraser: Another Web Application?
While TweetDelete has remained one of the most efficient web applications for clearing Twitter posts, TweetEraser follows closely behind. This web app functions similarly to its counterpart, TweetDelete. To delete old tweets in bulk using this website, you must upload your Twitter archive. However, you may not need the archive file to remove recent tweets from your profile.
So, here are eight steps for deleting X posts in bulk with TweetEraser:
Open a web browser application on your personal computer or mobile device and load the TweetEraser website.
Click the white "Sign in with Twitter" button from the homepage. The website will redirect you to the 0Auth page, where you'll log into your Twitter account and provide authorization.
After authorizing and linking to your Twitter or X account, the website will redirect you to the "Premium Plans" page. Here, you'll have to choose a plan from three options. There's a $2.91 monthly Beginner plan, a $3.33 Advanced plan, and a $3.66 Expert plan.
After purchasing a plan, open the "Tweets" option on the menu you'll see on the left side of your screen.
From the tweet section, upload your Twitter archive to access your older tweets, set up your deletion tasks, and initiate.
TweetEraser offers much flexibility when it comes to bulk tweet deletion. Besides being able to access thousands of tweets from the archive, it also offers advanced filters. These filters allow users to choose specific posts for deletion based on specific personalized conditions.
In addition, users can set up automatic tasks that help delete posts in the background without further action. Nevertheless, one downside to this tool is the limit that lesser subscriptions pose. For example, only the Expert plan lets users delete tweets from their archives.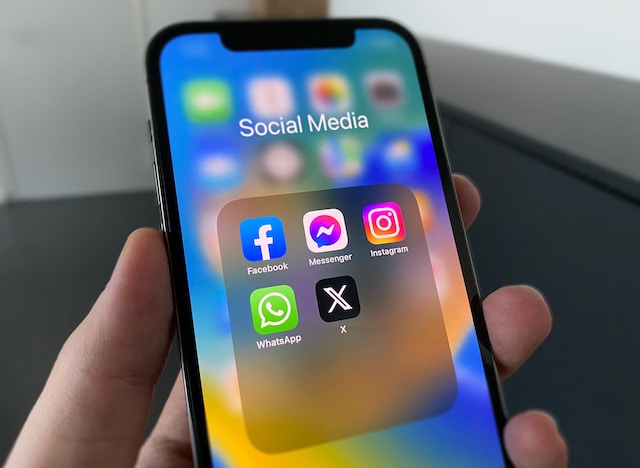 Other Tools To Delete Multiple Tweets: Additional Websites for Erasing Posts on X
Besides TweetDelete and TweetEraser, other useful web applications help users delete multiple tweets from their profiles. These websites, which mostly function similarly, provide varying levels of efficiency regarding post-deletion. Circleboom and TweetDeleter are two prominent options for clearing tweets effectively.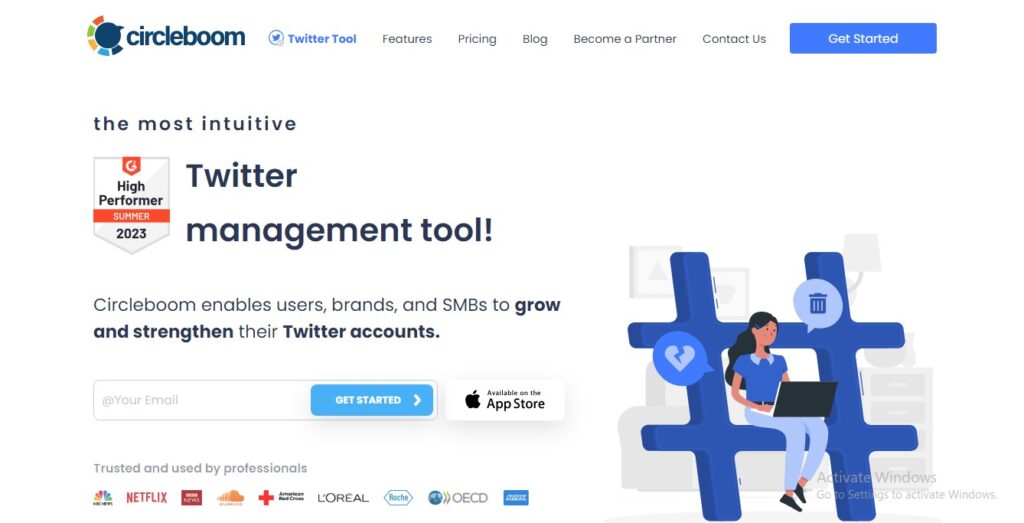 Removing Bulk Posts From Your X Profile With Circleboom
Circleboom offers a concise way of deleting tweets in bulk. While it offers several other services around automating tasks on X, formerly Twitter, post deletion is at the forefront. Regarding removing posts on X, users can use the platform's web version or iOS app.
That notwithstanding, here are six steps to clear bulk tweets using Circleboom:
First, open a web browser, preferably on your PC, and load the Circleboom website on a new tab.
From the website menu, choose "Twitter management." The platform will take you to a new page to create an account.
Create the account with your details, and log into the account. If you have an existing account with them, log into it.
Next, link your Twitter account and purchase a subscription. Subscriptions begin at $19.99 monthly, getting as high as $239.99 monthly.
Return to the dashboard and click "My Tweets." The website will show options to delete all your tweets, delete your last 3200 tweets, and use several filters.
Choose the appropriate action and initiate it.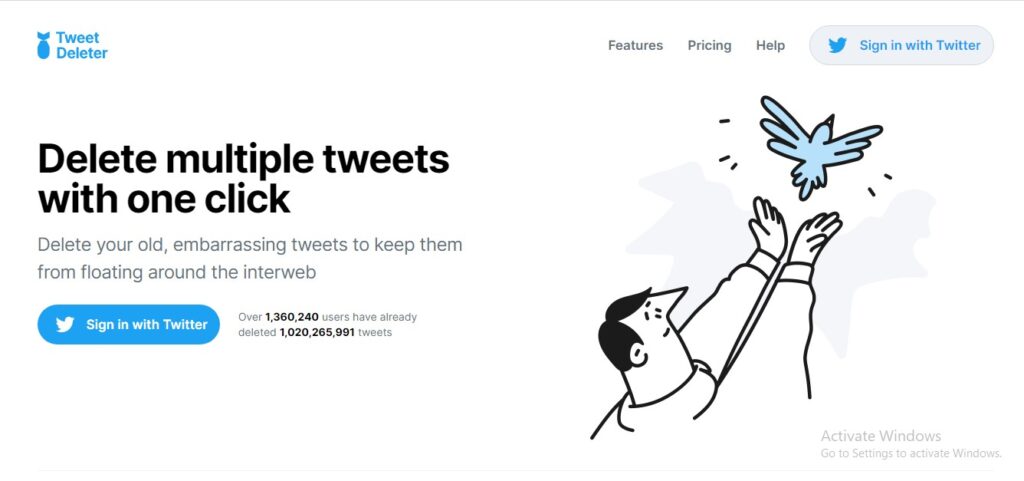 Using TweetDeleter To Remove Bulk Tweets
TweetDeleter is another web application for removing X posts in large numbers. While this third-party service also helps deal with problematic posts, it supports other activities relating to the platform. Fortunately, it also has a simple interface, allowing users to clean their timelines conveniently.
Here are four useful steps for using this web app:
Open TweetDeleter's website on your computer browser and click the "Sign in with Twitter" button.
Next, authorize the website by providing permission to your X account. The website will take you to your dashboard.
Purchase a suitable plan on your dashboard before hitting the "Search and delete tweets" option.
Use the search filters available; the available filters depend on your plan. You can also choose to delete all your posts or perform other actions.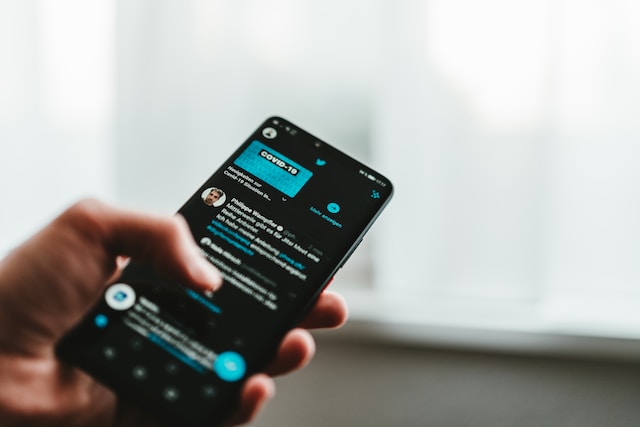 How To Bulk Delete Tweets by Date: Using TweetDelete for This Activity
Besides removing posts from your X or Twitter profile in large numbers, TweetDelete supports other actions. For instance, users can filter specific posts based on different criteria during the deletion of posts. The platform allows users to bulk delete tweets by date. This involves browsing your posts to reach specific ones you shared during specific periods before removing them.
Well, here are four quick steps to achieve this:
Launch your computer browser and open TweetDelete's website.
Click the "Sign in with Twitter" option, and provide authorization to your X or Twitter account. The website will redirect you to a page where you can purchase a subscription plan.
Return to your dashboard, open the "Tweets" tab, and choose the parameter for tweet deletion as the date.
Finally, choose the date range and tap "Delete my Tweets" to initiate the action.
While TweetDelete remains an effective service for clearing tweets, several other options exist. Of course, these web services offer different features and advantages. For instance, others allow users to delete tweets in bulk based on date.
Due to the persistent need for X users to clean their timelines occasionally, TweetDelete assists with this activity. It is a third-party web service performing highly specific deletion tasks on Twitter accounts. It also helps users reach older tweets by uploading their archives. TweetDelete is an excellent option for users intent on clearing their profiles. So, start filtering and cleaning your Twitter timeline today!
Bulk Delete Old Tweets
Sign Up Now