Twitter, now known as X, is an exciting and attractive platform: or was an exciting media platform for many users. However, with the managerial changes followed by the name and policy changes, many no longer recognize their favorite platform. Multiple users have claimed that once effective Twitter campaign strategies no longer work for brands and businesses. So, many opt to restructure their account, beginning with their following list. Hence, they keep seeking how to unfollow everyone on Twitter.
For similar reasons, many also consider leaving X for good. But, they judge it best to clear their data, including their contacts and connections, before exiting. Whatever your reason for clearing out your following list, this article will help. It considers how to unfollow everyone on Twitter traditionally and to use one-click methods and tools.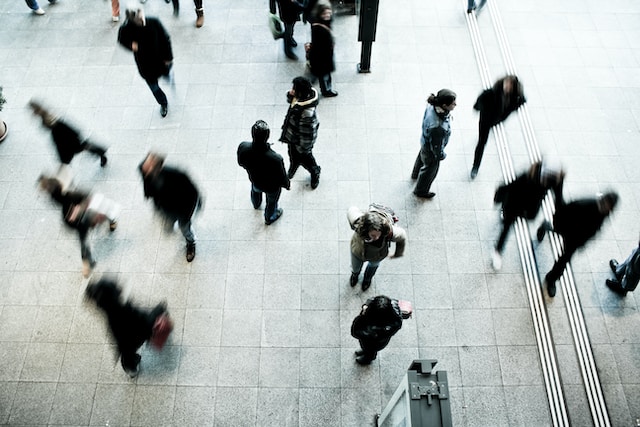 How to Unfollow Everyone on Twitter: Will X Administrators Allow This?
When growing your Twitter account, Twitter administrators monitor your account's followers-to-following ratio. In fact, after following 5000 accounts, Twitter, aka X, requires increasing your followers before following more accounts. That enforces Twitter's spam and manipulation policies to ensure transparency and organic growth. Therefore, you may wonder if learning how to unfollow everyone on Twitter is worthwhile. Will Twitter allow it without penalizing you?
Twitter does not outrightly condemn unfollowing everyone on your account. However, they always consider your following and unfollowing rate and prefer to see it balanced. Additionally, the X administrators also consider how you do it. Twitter generally frowns at following and unfollowing automation and vows to penalize any proven attempt. Although Twitter allows unfollowing an account, not providing a mass unfollow feature on the platform gives insight into its stand.
Nevertheless, there is no report of Twitter suspending a user for unfollowing everyone on his account. So, you can learn and apply how to unfollow everyone on Twitter, but in compliance with Twitter, now X rules.
How to Automatically Unfollow Everyone on Twitter: Clearing Your List With a Click
You can unfollow anyone on Twitter or X when you no longer want to see their tweets. That only requires simple steps from your profile's following list, the user's tweet or profile. However, if you intend to clear your list, it's best to find out how to automatically unfollow everyone on Twitter. There are various ways to do this without breaking Twitter rules or attracting the administrators' attention. This section outlines how to unfollow everyone on Twitter, providing safe and effective methods.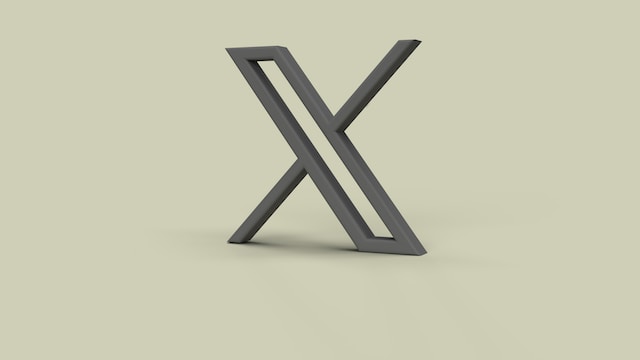 How to Unfollow Everyone on Twitter With the Mass Unfollow Extension
The Twitter mass unfollow extension is the most popular tool for unfollowing everyone on Twitter. If you're learning how to unfollow everyone on Twitter with this method, find this extension on Chrome and Firefox.
Here is a detailed guide to get and use this extension on the Chrome browser:
Go to Chrome's Web Store from your Google Chrome browser.
Type in "Twitter Unfollow " from the search tab and press enter.
Choose a mass extension tool from the diverse option, preferably Twitter Mass Unfollow.
Click "Add to Chrome" and tap "Add Extension" to install this extension. After installation, it redirects you to the setup page.
On the setup page, type in the usernames you want to exclude. While running the extension, it won't remove these users from your following list.
Check the "Reload Page" option. This feature reloads the page after completing the task.
Click "Save" to complete your setup.
After setup, go to https://www.twitter.com/following on your Chrome browser. Ensure to log in to Twitter from that browser before entering the link.
Tap the Puzzle icon from your following list page to open the extension list and pin "Twitter Mass Unfollow."
Select Twitter Mass Unfollow beside the address bar. Four buttons will pop up – Demo, All, Not Following You and Stop.
Click on "Demo" to see how the extension works. If you want to unfollow all users, select All. Otherwise, select Not Following You.
Although this tool can instantly clear your following list, Twitter will not penalize you for its action. That is because it is a browser extension, not a third-party application. If Twitter won't work on your Chrome browser, you can also use the mass unfollow extension on Firefox.
How to Mass Unfollow on Twitter With a Third-Party App
With the recent Twitter ban on third-party applications using Twitter's API, many intermediary apps have lost functionality on Twitter. However, there are still other Twitter management applications that work effectively. So, if you're searching for how to unfollow everyone on Twitter with a third-party app, this section is for you.
You can mass unfollow or unfollow everyone on Twitter using iUnfollow. It's a web-based tool that allows you to unfollow users in bulk, especially those who do not follow you back. This tool has a simple user interface that can help you learn how to mass unfollow on Twitter. iUnfollow's whitelist helps you protect users so you don't unfollow them accidentally, making it a great tool for beginners.
The tool offers a free plan with limited features and premium plans with advanced features. However, you can settle with the free plan if you only wish to unfollow Twitter users in bulk. The free plans will show all your followers on your account's dashboard and allow you to unfollow 50 accounts daily. You'll also enjoy statistical and historical features to find users you unfollowed and when you did.
Below are the steps to mass unfollow people with iUnfollow:
Go to iUnfollow's website and provide your information to continue.
Authorize the application and allow it to access your Twitter account. That will direct you to unfollow page, showing all your followers not following you.
Tap the unfollow button beside each profile on the list to remove them.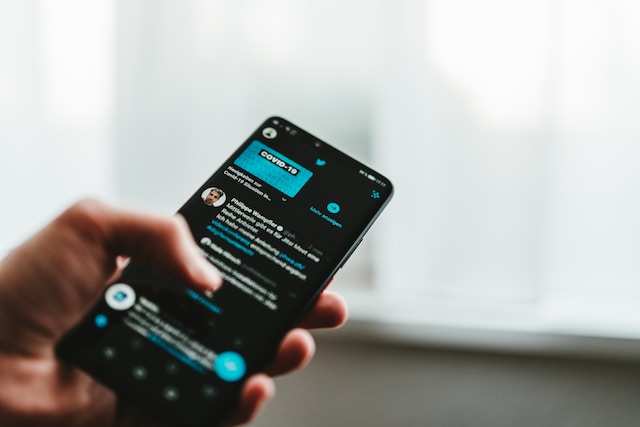 How to Unfollow Everyone on Twitter Using a Mobile Application
With most tweeps browsing Twitter from their phones, the web-based tools discussed above only benefit a few users. However, you don't need a desktop device to learn how to unfollow everyone on Twitter at once. You can easily do this with help from mobile applications on your phone.
Crowdfire is one of these applications. Although a web-based tool, you can access it from their mobile app on Play Store and the App Store. This app provides a detailed analysis of the accounts you follow and allows your Twitter unfollow all inactive accounts. From this analysis, you'll see inactive users and those not following you. With Crowdfire, you can automatically remove up to 50 accounts from your list daily. This reasonable limit adheres to Twitter's spam and manipulation policies.
You can also use Crowdfire as a Twitter management app on your smartphone. This app lets you check Twitter analytic metrics to monitor your account. You'll also find a detailed account analysis identifying active Twitter followers and spam accounts.
How to Unfollow Everyone on the Twitter App: Managing Your List From the X App
Scared of infringing on Twitter's third-party app policies, thousands of users refrain from using it on their accounts. Even when searching for how to unfollow everyone on Twitter, they avoid any response suggesting using third-party apps. If you're one of these, do not fret; you can manage your following list from your mobile app.
Twitter, aka X, allows you to modify and control your account, including your followers list. You can unfollow any account on the Twitter app using three distinct methods. However, neither Twitter's app nor the web version provides any feature for unfollowing everyone or mass unfollowing users.
That means you have to unfollow each account individually. However, this is not as daunting as it sounds. You only need to click a button on the right as you go down your following list. Follow the steps below to unfollow all Twitter users on your account from the X app:
Open the X homepage menu by tapping your profile icon in the top left corner of the page.
Click "Profile" to open your account's profile page.
Select "Following" beneath your display name, handle and date of birth. Your following list will appear, with all the users carrying a "Following" button on the top right.
Tap the button to unfollow any account on that list. Once clicked, it changes to "Follow" with a dark background showing that you no longer follow that account.
Do this for all the accounts on your following list to unfollow everyone on your X account.
After unfollowing each account, they'll remain on the list temporarily and disappear when you next check it.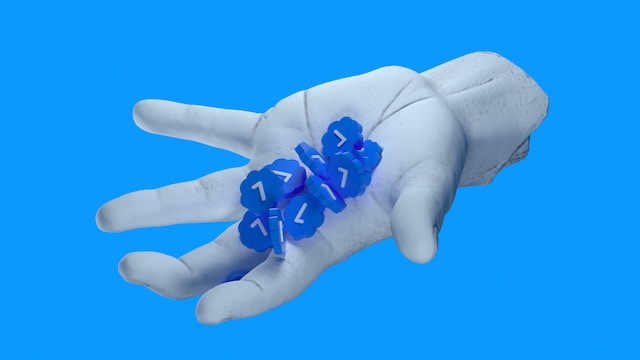 How to Unfollow Everyone on Twitter With a Verified Account
Tweeps consider verified account users on Twitter, now X, as the high and mighty. True to this classification, most verified users tweet insensitively with undue arrogance. They usually acquire the most followers but maintain a minimal following list to reinforce their importance and elegance. Any of these reasons or all of them could trigger you to unfollow all the verified users on your list. After all, your followership with others,' helped them get their Twitter verification.
You can seek out and unfollow verified accounts traditionally from your following list. However, it's best to learn how to unfollow everyone on Twitter with verified accounts automatically if your list is long. Some web tools can help you achieve this; an example is Owlead. The Owlead Unfollow Power-Up is an exciting feature of the Twitter management tool you should explore.
This feature allows you to detailedly sort your following list with specific filters. You can filter users on your list based on their verification status, followers/following count and more. Owlead uses a hybrid method that unfollows accounts faster than the traditional way but reasonably adheres to Twitter rules. That is a valuable feature because it helps you prevent any penalties while effectively cleaning your account. Additionally, this tool also allows you to schedule unfollowing.
Therefore, you can log into Owlead with your Twitter account and select verified accounts to unfollow. Their plans are reasonable, and their services are efficient. Depending on how many verified accounts you follow, you can remove all from your list at once!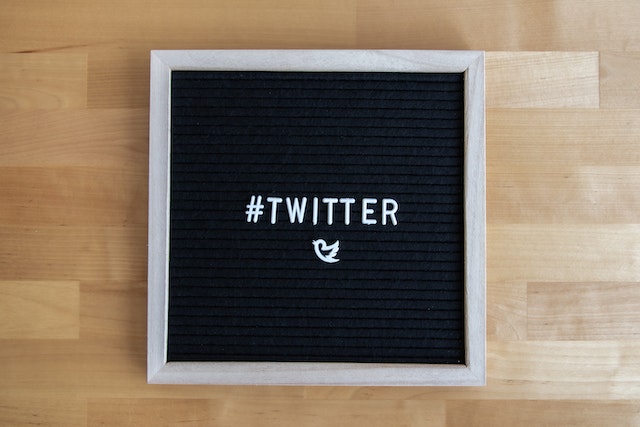 What Is the Best Way to Unfollow Everyone on Twitter?
There are many ways to unfollow everyone on Twitter. Some appear faster than others, while you can designate some as safer than others. What, though, qualifies a method as the best? You'd agree that speed, convenience, cost and account safety are all vital features. Therefore, when considering how to unfollow everyone on Twitter, your best method depends on what feature you prioritize.
The best way to unfollow everyone on Twitter is through a method that adheres to Twitter rules and regulations. That is important to ensure the safety of your account. There's no point in having a clean following list on a restricted account. However, since several methods meet this requirement, as highlighted in this article, there is a large variety to choose from.
Next, you might consider options that are convenient financially and otherwise. Some tools cost nothing and are effective but quite risky. For example, many argue that web browser mass unfollow extensions are risky because they do not protect your personal information.
You control your X, formerly Twitter feed by removing accounts from your following list. But how do you manage your tweet and likes timeline? You can do this by deleting old and irrelevant tweets to keep your profile tidy and up to date.
TweetDelete is a safe and efficient tool that can help you achieve this. It can be hard to track and remove old tweets if you tweet a lot. However, this tool automates tweet deletion to remove specific tweets after a set period. You can also import them to your archive if you need to keep them. That will help clear out your timeline while preserving an accurate record of your activities. So, start filtering and cleaning your Twitter timeline today!
Bulk Delete Old Tweets
Sign Up Now