Beyond fun and entertainment, Twitter, now X, is invaluable for keeping abreast of current events and information. However, there is so much information from many regions to get you swamped and lost at sea on X. Fortunately, Twitter provides a curative tool to help classify information in the media space for easy access—hashtags. Additionally, you will find Twitter trending hashtags on the app, highlighting the most current and widely discussed topics.
Hashtags help you identify local and global trends with a good audience and engagement on X. It also helps authors promote their content to wider and more active audiences, engaging posts on popular events. As this article will reveal, trendy hashtags benefit authors and audiences on Twitter. But how does a hashtag trend on Twitter? Let's find out.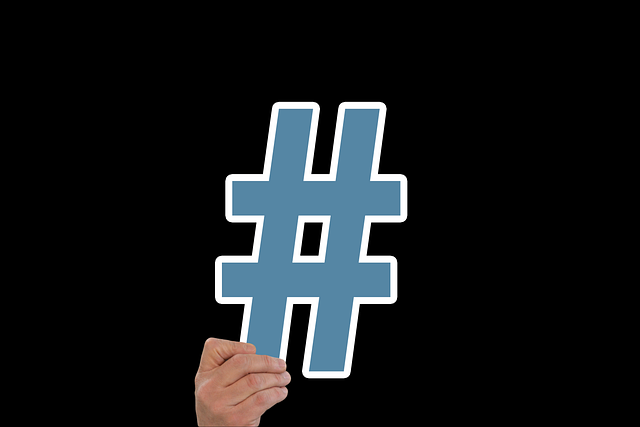 What Are Twitter Hashtags, and How Do They Trend?
Twitter or X hashtags are words, keywords, or phrases preceded by the "#" symbol, usually highlighted in blue. When a hashtag combines words, there are no spaces or punctuations between them. Hashtags are not color markers but tags for classifying posts under topics. These tags allow Twitter's algorithm to identify and group your tweet under specific topics.
Twitter hashtags only trend when they become popular and widely used in the media space. Trending or popular hashtags result from frequent use when many tweeps use them in posts. Twitter recognizes hashtags when used in a tweet, replies, and retweets. So, when keywords become widely used during a particular period, the algorithm identifies them as trending Twitter hashtags.
Twitter's trending hashtags could be local or global. Local trending hashtags are popular topics discussed in your region. These help you identify your community's interests and what they're discussing. This way, you can easily tap into the conversation to elicit organic engagements. On the other hand, global trending hashtags reveal the current global topics discussed around the world. These tags give you a broader view of what's happening around the globe. It also helps creators gain more visibility when used in their tweets.
How Do Trending Hashtags on Twitter Benefit Authors and Businesses?
Hashtags on Twitter are curators. They help tweeps find information on their desired topic. Similarly, Twitter trending hashtags help them know what topics are popular and find information on them. This feature is exciting for users browsing the site for entertainment and information. However, it is much more important to authors and businesses seeking brand promotion.
The X or Twitter algorithm uses keywords as tags to return search results and prepare personalized feeds. And remember that personalized feeds reflect content each user enjoys based on their account's recent history. So, when authors tweet with trending hashtags on Twitter, they increase their chances of appearing on more personalized feeds. Additionally, since most users search trending hashtags, tweets with these hashtags gain more visibility on several search results daily.
Authors and businesses on X, formerly Twitter, have one foundational goal—to reach larger audiences. All their other goals are easier to attain with a good Twitter reach. So, they benefit greatly from using trending hashtags when running Twitter campaigns as it assures increased impressions. Remember, increased impressions also increase the potential for more engagements and active follower attraction.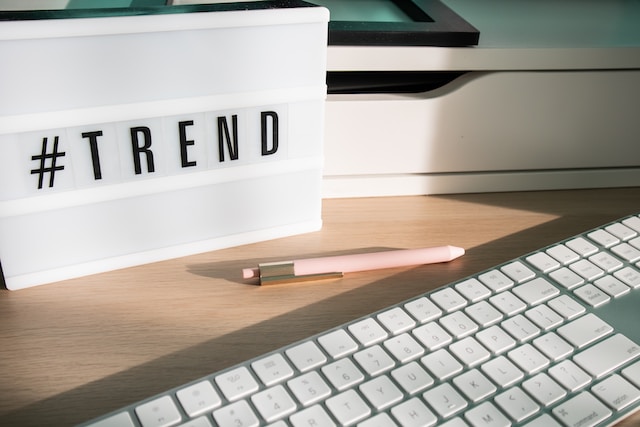 What Are the Trending Hashtags on Twitter Today?
There are many popular hashtags on Twitter. Some of these are evergreen—you can use them anytime to attain your desired results. However, they're not as effective as Twitter trending hashtags. Trending hashtags are usually explosive and momentary, depending on an ongoing event or saga.
These are the best hashtags to employ because they effectively boost your tweets' impressions and engagements, albeit effectively. So, it's important always to research trending hashtags and use them at the beginning of their trend. Let's now consider the top trending hashtags on Twitter today.
Here's a list of 15 trending hashtags on X today:
#WWERaw
#Vegan
#TheBachelorette
#Forbes
#Messi
#RussiaVsUkraine
#WeightLoss
#AI
#Masongreenwood
#HTTC
#ariana
#HealthyLiving
#Crypto
#MondayMotivation
#Gymlife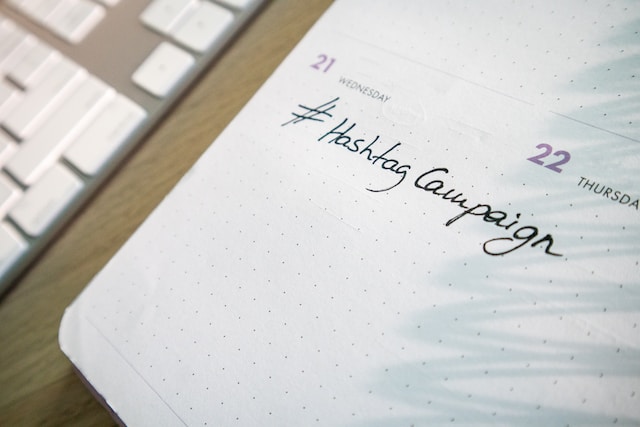 How To Find Twitter Trending Hashtags From the X App
Although Twitter does not have a trending hashtag generator, you can find them from the X mobile app. The search tab on Twitter mobile reveals a list of local and globally trending hashtags. Additionally, there's another way you can leverage the app to find these—more details below.
How To Find Trending Hashtags From the Search Tab
The search tab on the X app allows you to find tweets and handles using specific keywords. However, Twitter administrators noted that most users usually search for keywords in trend. Thus, they suggest tags and keywords each time you open the search tab. So, you can use this list to get an idea of the trending hashtags on X.
Follow these five steps below to find trending hashtags using Twitter's search tab:
Open the X app on your mobile phone.
Navigate to the search tab by tapping the magnifying glass icon below the page.
Once opened, you'll find a list of trends below the search field, highlighting trending hashtags on Twitter.
Click "Show more" to expand the list.
You can select any hashtag and view posts under it to find related hashtags used by other authors.
While this is an effective way of finding trending hashtags, remember that this method provides personalized lists. That means the list of trends on one account may differ from another since Twitter prepares them based on preferences. Additionally, this method usually highlights more hashtags trending locally within your Twitter community and region.
Find Trending Hashtags From Niche Mentors and Twitter Influencers
The easiest way to success is following the path of the successful. Many tweeps do this by modeling successful tweeps in their niche. If you're one of these, you can find trending Twitter hashtags from the tweets of your mentor. They know the importance of trendy hashtags and use the right ones always. Most times, this contributed to their success, which you also desire.
Similarly, online influencers lead the way on X. Considering their role on the social media network, they can make hashtags popular and trending. So, you can explore their timeline before posting and see what hashtags you can borrow for your post. Like mentors, you should only do this with influencers in your niche. Imitate a business influencer in the business niche and do likewise if you're in the entertainment niche.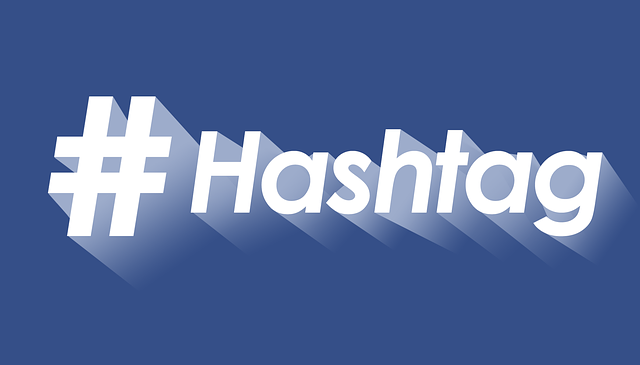 How To Find Twitter Trending Hashtags on the Site's Web Version
Finding trending hashtags from Twitter's web version is much easier. If you browse X or Twitter from a desktop, it has many features to help you find trending hashtags. When using Twitter's web version, you'll hardly need a keyword tool to find top hashtags. This section discusses two ways to research and find trendy hashtags using the web version.
How To Find Twitter Trending Hashtags With the Explore Section
The "Explore" tab provides a very rich section of Twitter on a desktop. It is the web version of the search tab on the mobile app, performing a similar function. This section is the only accessible tab for browsing Twitter without an account. You can find local and global trending hashtags on Twitter through his section without deep research.
Below are the four steps to find trending hashtags from Twitter's "Explore" section:
Log into your X account from a desktop browser.
Open the "Explore" tab by tapping the search icon on the navigation menu.
Once opened, you'll find a list of Twitter trends below the search bar.
Under "Trends for you," you'll find a list of hashtags trending in your community.
The "What's happening" section follows with a list of trending hashtags around the globe.
Click "Show more" under any of these to expand the list.
How to Research Trending Hashtags With Twitter's Inline and Advanced Search
Besides relying on the app's suggestion of trending hashtags, you can find a hashtag and measure its strength. The Twitter search feature can help you do this. You only need to search hashtags on Twitter and observe how popular it is based on the search result. You can also use Twitter's advanced search filters to specify your search further.
This method can help you when searching Twitter trending hashtags for specific seasons. You can even measure the tag popularity in previous years and prepare ahead. Remember, trending tags are usually short-lived. So, it'd be best to use them before they explode so you can top the search list when it does. Additionally, this is the best method to find natural hashtags since you'd only think of keywords relating to your post. You only need to find the best keyword variation to enhance effectiveness.
The advanced search feature allows you to filter results for specific engagement levels. Therefore, you can search a hashtag and filter for high engagement to discern how many tweets succeed with the hashtag. The best way to use this method is by combining it with others. For example, you can extract a suggested trending hashtag and verify its popularity with this method.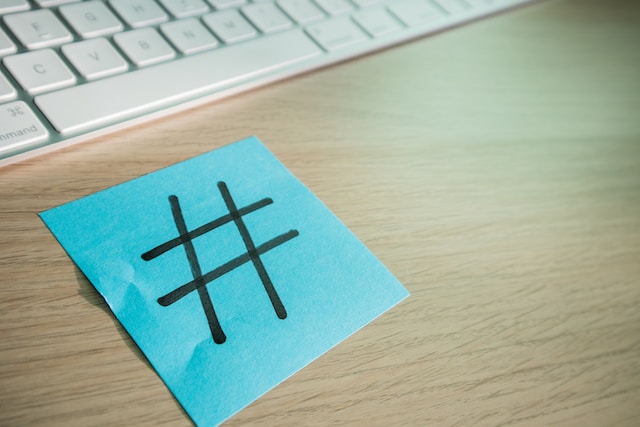 Searching Twitter Trending Hashtags With Third-Party Apps
When you search for trending hashtags with Twitter's inline feature, you'll only get a limited list of suggestions. Moreover, Twitter personalizes these results, and they may not be effective beyond your community. However, third-party apps use social listening tools to curate trending keywords from all social media networks. In addition, they'll rate the popularity of these hashtags, allowing you to choose the best ones.
Hashtagify is one such intermediary app you can explore. It is a hashtag generator and social listening tool that helps analyze the popularity of a keyword with real-time data. Hashtagify also shows the user demographic promoting a keyword online and provides related hashtags. That allows you to select the most related keyword variant to make your post more natural.
However, if you're looking for a hashtag generator for locally trending hashtags, try Treadsmap. This social listening provides all trending keywords in each region with adequate analytics. You can even find trending keywords for each country on Treadsmap.
Besides this, intermediary apps can also perform Twitter management tasks to improve your Twitter experience. For example, TweetDelete is a web-based app that allows you to clean your Twitter timeline to enhance follower retention. No matter how large your tweet timeline is, this tool can erase it with a single click. You can also import it automatically into your archive, clearing out your profile timeline. Check out this tool to start filtering and cleaning your Twitter timeline today!
Bulk Delete Old Tweets
Sign Up Now