To achieve any goal and objective on Twitter, now X, you must plan and execute an effective campaign. Such campaigns usually aim to increase your visibility, reach and engagements. Upon execution, it is good practice to monitor your progress and make necessary adjustments to ensure success. Many tweeps find Twitter analytics efficient for such monitoring on the X platform.
The inline Twitter feature allows users to track all metrics associated with their accounts and individual posts. It allows you to track your account's metrics in real time. So, this tool is a must-have if you're running an X campaign or wish to track your account's growth. But what is this analytics for X or Twitter, and how can you access it? Read on to learn more.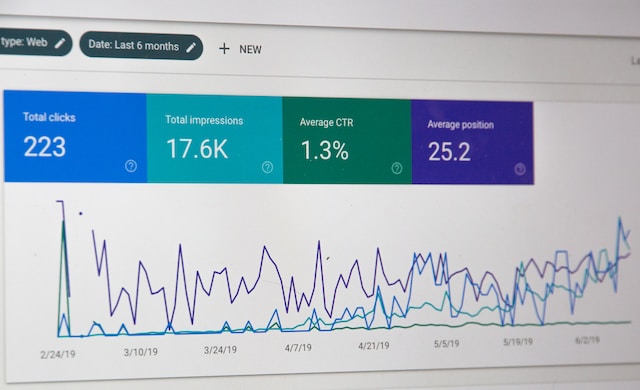 What Is the Free Twitter Analytics, and What Does It Do?
The Twitter activity dashboard, popularly called Twitter analytics, is an inline X analytic tool for tracking your account activity. This activity dashboard provides real-time data on the account, highlighting its performance over 28 days. Once your account is 14 days old, you can access the Twitter analytics page from an individual or business account. Additionally, this tool provides faster service than most third-party analytic tools, providing real-time data for your account.
The free Twitter analytics tool curates data for all metrics on Twitter, even the seemingly unnecessary ones. This feature tracks your tweet impressions, visibility, reach and engagements. You'll also learn the details of your retweets, profile visits, and follower metrics. This analytics page will highlight the best time to tweet and the best tweet type for your audience. It also supports conversion tracking to help you determine your progress on Twitter ads.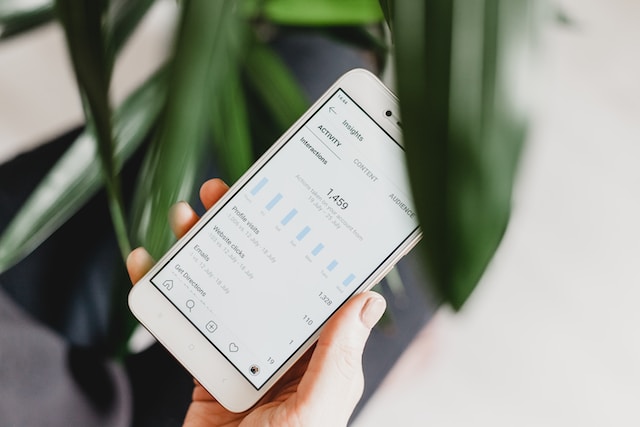 How To See Twitter Analytics for Your Account
Whether you manage an individual or business account on X, formerly Twitter, you can access the analytics feature. This inline tool is free and accessible from any device supporting Twitter. Additionally, the feature is available to users browsing X in 22 different languages, including English, French, Spanish, Chinese, Arabic, etc.
However, you can only leverage this feature if you know how to see Twitter analytics for your account. You can see analytics for your account from a mobile or desktop device. The method of accessing analytics and their content differs for each device type. So, pay close attention as this section outlines the process of viewing your Twitter account analytics.
Viewing X Analytics From Twitter's Web Version on Desktop
Many veteran tweeps using the analytics feature only know about the web version. That is because it is the real deal! Analytics on the web is extensive and complete, detailing all your account's data and statistics. With this rich web feature, you'll barely need another social tracking tool for your X account.
However, to access analytics from Twitter's web version, you must first log into your X account on a web browser. Below are the four detailed steps to view analytics from Twitter's web version:
Log into your X account from any desktop browser.
Find and click "More" from the navigation menu on your account's homepage.
Select "Creator Studio" from the drop menu and tap "Analytics" from the sub-menu.
Your analytics page will open on a new tab on your browser.
Alternatively, open the X analytics page directly on a new tab after logging into your Twitter account on the browser. However, if your attempt doesn't work on Chrome, you can try any other desktop browser to access the analytics page.
How To See X Analytics for Tweets on a Mobile Device
Despite the numerous features of the X mobile app, it lacks an analytic page for your account. There are no Twitter settings that reveal full analytics of your account metrics. However, this does not represent an absence of analytics on the X mobile app. The app contains analytics, albeit for tweets alone.
Additionally, you can only view the analytics for individual tweets from the mobile app. This analytics shows you tweet impressions and engagements. However, you can only view these semi-detailed analytics as the author of the tweets. Some tweeps believe it is as good as the metrics accompanying each tweet, which are visible to all users. Nevertheless, this analytics tool provides a more detailed idea of your reach with each tweet.
You can view the analytics for each tweet directly from the tweet. Simply tap the tweet to access the tweet details. Next, select "View Tweet activity" to reveal the analytics of the tweets. The analytic window will show minute details of your tweet impression and engagement.
This individual tweet analytics is a great way to monitor special-interest tweets, such as promoted tweets. With this feature, you'll learn how far a particular tweet goes and the engagement type it attracts. Though simple, it can help you effectively modify your Twitter campaigns towards success.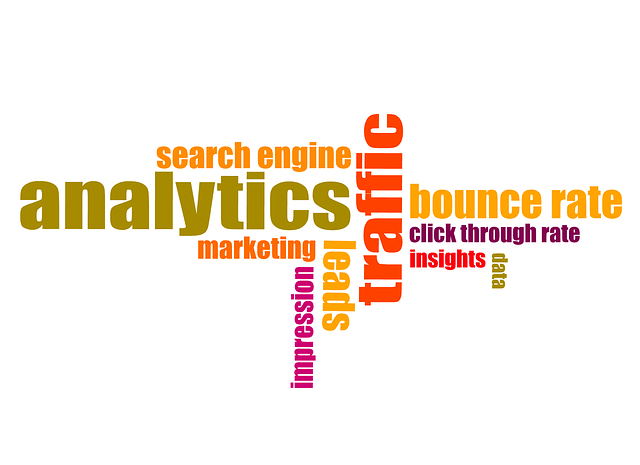 Important Analytic Metrics To Track on X
Twitter's internal analytic tool provides detailed insight into lots of account metrics. While some are paramount to every campaign, others offer sublime benefits seldom considered. Moreover, each social media strategy has its specific focus and target metric. So, learning about the key metrics on X analytics and what they contain is beneficial. Therefore, this section highlights three important X analytics metrics that reveal your account's growth.
Exploring Your Twitter Follower Analytics
Individuals and businesses on X all strive towards one similar goal: greater reach and visibility. That is the foundation for building a solid Twitter community and brand. It is also the stepping stone for more practical benefits like sales conversions and brand loyalty from a good reputation. Therefore, checking your follower analytics to determine your progress on X is important.
Your Twitter follower analytics provide many details you can leverage to build a large and engaging community. Little wonder many consider it the tab that reveals your true progress on Twitter. For example, this tab lists all your new followers on X and when they follow your account. Twitter notifies you when a user follows your account. However, it can be difficult to track when many people follow you in a specific period. Thus, this tab will help you identify new followers for timely engagement.
Also, the follower analytics shows your unfollow count and the gain-to-loss follower ratio for specific periods. Since Twitter doesn't notify you when someone unfollows your account, this is a great way to track your unfollow count. Additionally, the periodic gain-to-loss ratio lets you know which tweets interest users the most. It'll also help you determine the ones your followers received badly, especially when you tweet on controversial topics.
Another subtle highlight in this tab is your "top follower" rank. Here, analytics reveals your latest follower with the highest follower count. You can use your top follower for each month to expand your reach by engaging them and leveraging their contacts.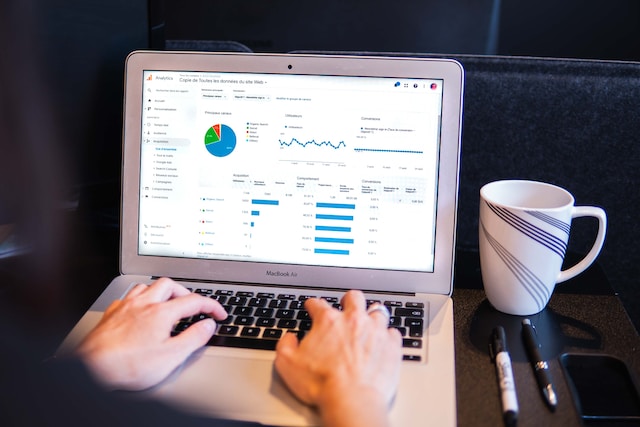 Tracking Your Twitter Engagement Analytics
Your engagement metrics are visible on each tweet, but you cannot judge your account's performance by individual tweets. So, Twitter's analytic tool helps you curate the engagements on all your tweets for a specific duration. It shows a count of the responses and reactions of your active Twitter followers and other viewers to your posts.
Under this analytic tab, you'll find your number of likes, replies, retweets, shares, social link clicks and engagement rates. If you're managing a Twitter business account, always aim for at least a 0.4% engagement rate. This level shows that a healthy percentage of your tweet viewers engage with them.
Your engagement metric highlights the best tweet time for your community and the best time to post. By analyzing your account's engagement statistics, you'll learn the type of tweets your community enjoys. You'll also discover the best time of day to post by observing tweet engagements according to their publication time.
Monitoring the Twitter Hashtag Analytics
You can track your Twitter hashtag analytics through your tweet impressions. Hashtags are among the primary determinants of your tweet's reach. When you use popular and trending Twitter hashtags, your tweets will attain greater reach. Therefore, the analytics of your tweet impressions can help you track your hashtags' performance.
Tweet impressions only measure the number of users who see your posts and whether or not they engage them. But here's how hashtags influence impressions. Twitter hashtags are like content labels used to classify the overwhelming content shared on the space daily. With this label, Twitter can accurately return search and feed results based on the searched keywords or hashtags.
Therefore, your post impression reflects your subscribers and the number of users searching for a hashtag or interested in them. So, you can discern which hashtags your audience loves from the impression and top tweet metrics in analytics. Then, you can modify your Twitter strategies to feature similar hashtags to expand your reach.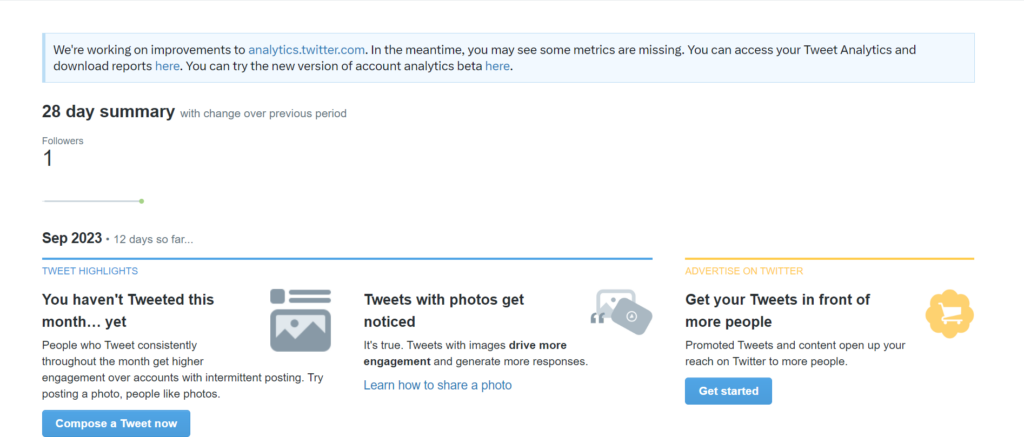 Why Is Twitter Analytics Not Working on My Account?
Since its development in 2014, Twitter's internal analytics tool remains invaluable to campaigners on X. Mobile accessibility also increased its usage since all users can access it from any device. However, there is growing concern about the functionality of this tool. Many tweeps complain about Twitter analytics not working on their devices and accounts.
Some users with mobile access complain about an error message popping up when they try to access analytics for their tweets. The message usually says, "You may only view analytics about your tweets." That is ironic because they're attempting to view the analytics of their tweets. Sadly, Twitter did not publicly acknowledge this bug but did with apologies when users reached out to Twitter Support.
Although not this bad on the web version, analytics on the desktop has had its issues. For example, some users complained that the tool didn't show any post analytics in the previous months, although they posted. Currently, Twitter notifies users upon login that analytics is temporarily missing some metrics and will return with improvements. Besides these errors, there are other simple reasons why analytics may not work on your account.
Below are five reasons why you cannot access analytics on your account:
Your account violates some of Twitter's ad policies.
You did not turn on analytics from Twitter's analytic page.
Your account tweets are not in the analytics-recognized languages. Analytics on Twitter only recognizes 22 languages.
Your account is not up to 14 days old.
Twitter restricted or shadowbanned your account.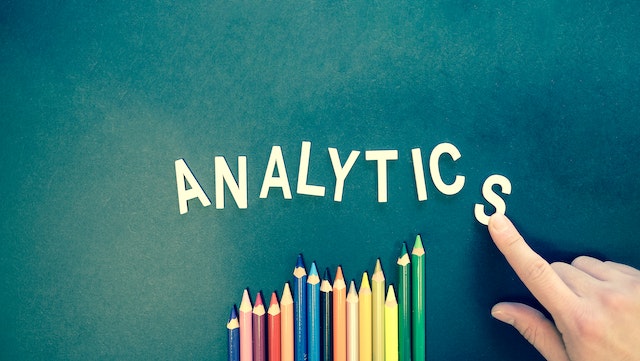 Other Third-Party Twitter Analytics Tools To Explore
The internal analytics tool on X effectively tracks your account data and provides statistics for your interpretation. However, in the era of Twitter automation, this capacity isn't enough. Tweeps still demand more advanced Twitter analytics tools that can interpret this analytic information and proffer solutions. Impressively, other third-party applications and software partially or completely meet these demands. This section will discuss some of them.
Try Hootsuite, a Popular X Social Media Analytics Tool
If you're a beginner in analytics, Hootsuite is a great tool to begin your analytic experience, besides X analytics. It is simple to use with easily understandable metrics and statistical presentation. Additionally, its versatility across social media platforms does not deplete its efficiency on Twitter. Though a paid tool, Hootsuite provides a service worth every amount you invest. Moreover, you can use a single subscription to track the analytics for all your social media accounts.
A highlight of this tool is its suggestion feature. After presenting your account's statistical data, Hootsuite provides suggestions and improvement recommendations for a more effective X campaign. Next to this is the competitive analysis feature of this tool. This feature compares your Twitter analysis with the top 20 competitors in your niche on Twitter. So, you'll always know you need to outdo the niche leaders.
Using Circleboom for Detailed X Account Analytics
It's hard not to think of Circleboom when discussing third-party applications for Twitter. In this case, you're usually correct to think it will provide your desired solution. Circleboom is a reliable analytic tool that gives insight into your account activities and metrics. It provides all the metrics available on X analytics.
This tool also permits modification of your account, allowing you to respond to your statistical interpretation. For example, Circleboom will provide detailed follower analytics, highlighting fake and spam followers. You can then unfollow these accounts directly from Circleboom. Moreover, you can access this tool from the web version or the mobile app for your convenience.
If your analytic data shows your Twitter campaign is failing, you may need to adjust your content strategy. That may involve changing your tweet type, time and frequency and using other features like Twitter lists. Some tweeps recommend clearing your timeline before launching a new campaign, which is good practice. Afterward, you can restart on a new page, using Twitter analytics to track your progress each step of the way.
TweetDelete is an efficient tool you'll find useful for this account restructuring. This focused third-party app tool can help you clear your Twitter timeline with a single click. The tool has an impressive algorithm that allows you to import your timeline directly from X into your archive. It also stores deleted tweets, keeping your timeline clear and preserving erased tweets. With automated deletion, this tool will help you manage your timeline effectively as you progress in your X campaign. So, start filtering and cleaning your Twitter timeline today!
Bulk Delete Old Tweets
Sign Up Now