Your X username or Twitter handle is a part of your identity on the social media platform. It is one of the first things people see in your post. A good username can make people curious to check out your profile. On the other hand, a bad one can drive users away from your account. If you know how to change Twitter handles, you can swap out your current username with a better alternative.
At first glance, navigating this platform's settings page feels complex as there are many options. Don't worry; this won't be a problem, as this guide will point you in the right direction. If you have any questions about the X handle, you'll find all the answers in this guide.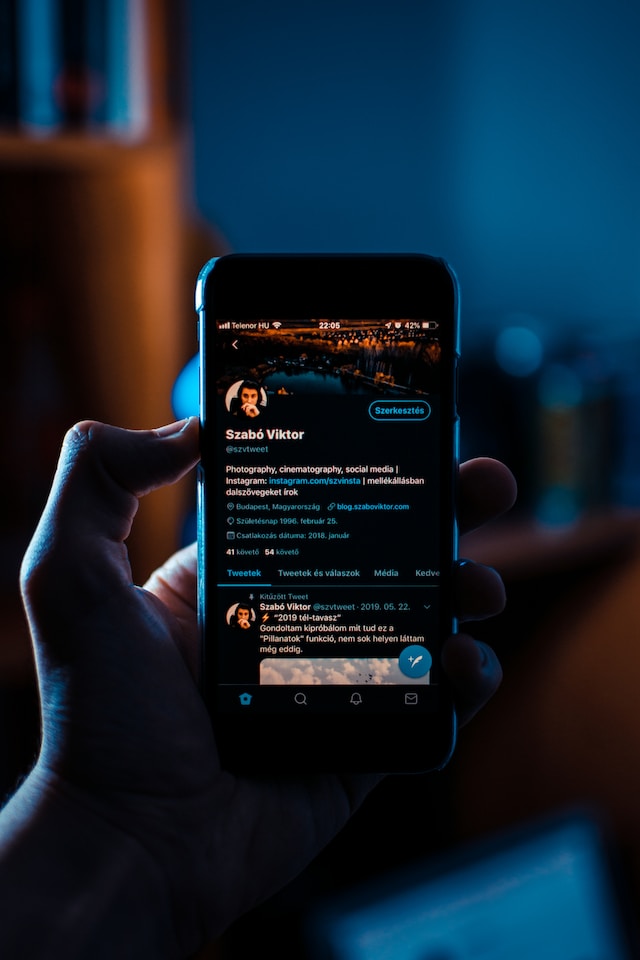 What Is a Twitter Handle?
It's common for people to use the X handle or username and display name interchangeably. However, these two are not the same. What is a Twitter handle? Well, it is a unique identity associated with your account. When you go to your profile, you'll see a name that starts with '@.' This is the Twitter handle or X username. It is above your Twitter bio. If you look at the profile's URL, you'll notice it contains the username.
As it is a unique identifier, you can use your handle when Twitter asks you for your login credentials. Also, you can tag other users by mentioning them in your direct message, post, or reply.
Your Twitter display name is just the name the platform shows for your profile. It isn't unique, so you'll find several people with the same display name. Often, it is the actual name of the person or brand.
How To Change Twitter Handle on X for the Web, Android, and iOS?
You can always change your current X username if you don't like it. Unlike other social media websites, there are no limitations to the number of changes. As a result, you can ensure your username is reflective of who you are. For instance, you can change your username when going through a rebrand.
Here's a guide explaining how to change your Twitter handle on X for the web, Android, and iOS:
Visit www.twitter.com or open the official mobile Twitter app.
To access the quick navigation menu on the mobile app, tap on your profile photo. This menu is already visible on X for the web, i.e., the website. If you're using the web version, click on the option More.
Now, the steps are the same, irrespective of your device. Open the option Settings and Support. It has a downward-facing arrow.
You'll see a dropdown menu. Select Settings and Privacy.
Tap on the first option in the settings page, i.e., Your Account.
Select Account Information. Sometimes, the social media network may ask you to enter your password. This is part of the platform's security check.
Open this menu option – Username. You can change your X handle on this page.
If you're on X for the web, the platform will also suggest available usernames. Enter your new handle or select one from the suggestions. Click Save to make the change. On X for Android and iOS, you need to tap the Done button.
The platform may ask you to solve a reCAPTCHA as part of its verification process. When you go back to your profile, you'll see the new username. Your profile's URL contains the new handle. If people want to mention you, they must use the current username, not the old one.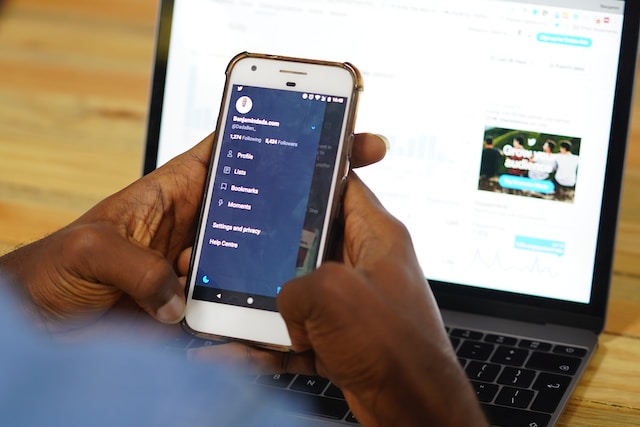 6 Things You Must Know About Changing Your Twitter or X Handle
Before you follow the above guide on how to change the handle on Twitter, there are six things to remember:
The minimum length of your new X handle should be at least four characters. Similarly, the maximum length is 15 characters.
You can use alphabets and numbers in your new username. The platform allows the use of underscores but not other special characters. You can't include a space in the handle. Also, you cannot use Admin or X in your username. These terms are only available to official X accounts.
After the change, the platform will only use the new handle for posts and mentions. The older posts will also show the new username. However, this doesn't affect the content of older posts where users mention you. In this case, the platform will show your old handle. If someone clicks the username, the social media network informs them the profile no longer exists.
Anyone can take your old username after you change it. If this happens, you won't be able to go back to your previous handle.
Changing your username doesn't mean you start from scratch. It doesn't affect your followers or posts.
When you change your username, it affects the blue checkmark you get from the X Premium subscription. The platform will remove this tick from your profile. After the social media network verifies your profile, it restores the blue checkmark. Also, you can't change your username again during the verification period.
What Should You Do if You Forgot Username for Twitter?
As highlighted earlier, you can use your X handle as your login credential. How will you access your account if you forget your username for Twitter? Given below are two solutions to overcome this problem:
Use a search engine to find your X profile. For this example, let's use Google Search. You can enter your display name along with the word 'Twitter.' Go through the search results and look for your X account.
If the previous tip didn't work, you should try logging in to your profile. You can use one of the following credentials along with your password:
Email address
Phone number
If you can't remember your username and password, it's not an issue. Here's what you should do to restore access to your X account:
Enter your account's email or mobile number on the X login page.
Select the Forgot Password button.
The platform will guide you through the process of resetting your Twitter password. After you have access, you can visit your profile page to see your username.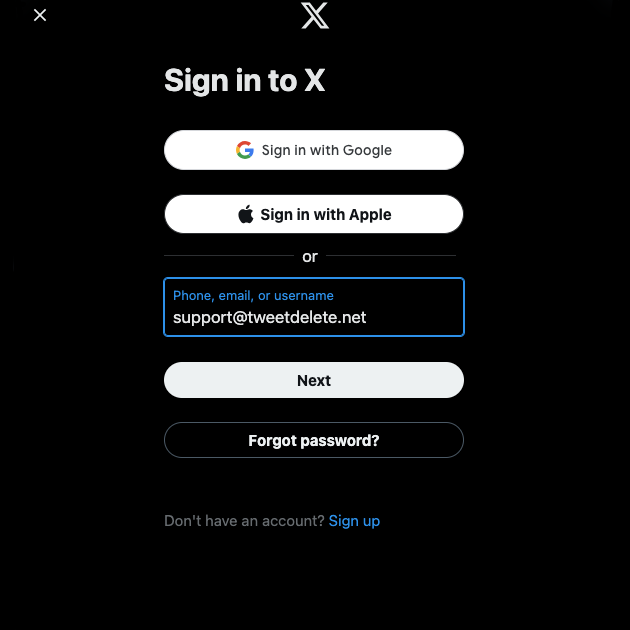 4 Tips To Choose an X Username When Changing Your Twitter Handle
When following the how to change Twitter username guide, make sure you also keep these four tips in mind.
1. Make Sure Your X Handle Is Relevant and Easy To Remember
When changing your username on Twitter, there are millions, if not billions, of options. It should be okay if you stay within the platform's guidelines. However, try to pick a handle that is relevant to your profile.
This way, people will remember your Twitter username. Although you can go for long handles, try to keep it short. The goal is to make it easy to remember.
2. Use a Twitter Handle Generator To Get Ideas for Potential Usernames
What should you do if you can't create a relevant username when changing your X handle? There are two ways to overcome your creative block. One option is to use a Twitter handle generator like the one from Mention. You need to enter relevant keywords, X account type, and email address. The X-handle generator will create unique usernames for you. However, the tool doesn't check if the usernames are available on the platform. 
Another option is to use generative AI tools like Bard and ChatGPT. If you're using these tools, make sure you provide specific instructions. For instance, mention what content you'll post on your profile along with relevant keywords. If you provide generic or basic instructions, the output will be lackluster. Like X handle generators, you need to verify whether the usernames it suggests are available.
3. Only Include Numbers if Necessary
What do you do when you come up with a creative username only to find out it isn't available? One solution is to use numbers to make the X handle unique. Although this is a great practice, you should be careful when using numerals. If you include too many numbers, your profile can look fake.
People may not check out your X account as they believe it belongs to a bot or cybercriminal. For example, if you see a message from a profile with the username' cars4sale123456,' what is your first impression? Sometimes, people choose these X handles when creating an account for the first time.
Also, if you use multiple numbers, it can be harder to remember your profile. Always think twice about whether you have to include numerals.
But what if the username you like belongs to another user? In this instance, try to see how to incorporate numbers into the handle. For example, you can use '3' instead of 'e' or '5' in place of 's'. E.g., let's say you want to use James in your username. In this instance, you can go with 'jam3s' or 'jame5'.
4. Localize Your Username
Another way to choose a username when changing your X handle is to localize it. What does this mean? Well, you add location information in your username. This works well if you run a brand account. 
By localizing your handle, people will know about your area of service. For example, Sony has multiple profiles on Twitter for various regions, like @SonyUK and @sony_jpn.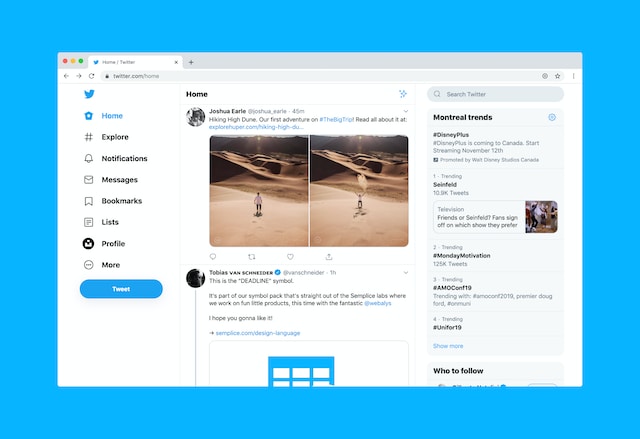 What To Do When a Twitter Handle or X Username Isn't Available?
Let's say you come up with a creative username. However, when you check whether it is available, you notice it already belongs to a user. Don't lose hope, as there are a few things you can do to use the new username:
Contact the user to see if they don't mind giving up their current username. Send a direct message to this person. However, there is no guarantee this method will work.
Try to make variations of the existing username. For example, you can use numbers in place of a few alphabets. Or, include an underscore at the end of the username.
If you have a trademark for the name, use the trademark report form to inform the platform about the user. The social media network will take action after it reviews your application.
If you come across a suspended X account, it doesn't mean the username is up for grabs. The person using this account should agree to deactivate and delete their profile for the handle to become available.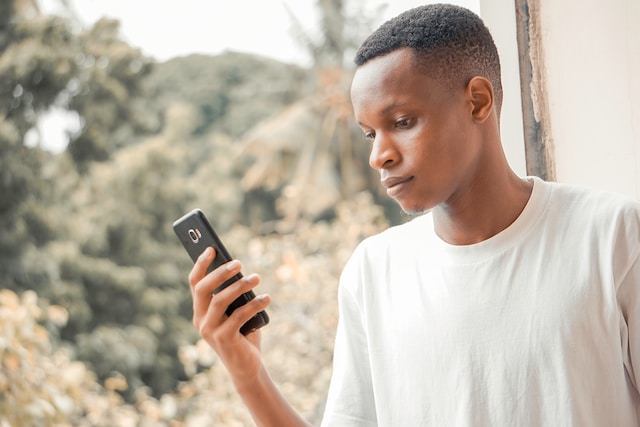 Change Your X Username and Make It Better
You must pick the right username when you change handles on Twitter. Remember, it is a part of your digital identity. A good username is short and memorable.
If you follow the above instructions on how to change your Twitter handle, you will lose your verification badge. The same thing can happen if your posts break the platform's rules. The only way to prevent this is to delete any post that doesn't adhere to the platform's rules. If you have hundreds of posts, this is no easy feat. Fortunately, with TweetDelete, this won't be a problem. This tool lets you quickly delete hundreds of posts or all your tweets. There's an auto-delete feature to remove your posts and likes periodically. Use TweetDelete to clean up your Twitter history today!
Bulk Delete Old Tweets
Sign Up Now