Twitter is a great platform to receive the latest updates on what's happening worldwide. The social media network makes it easy to find what's trending, irrespective of your niche. Although the platform is user-friendly, it makes unfollowing users a chore. An easier method is to use a Twitter mass unfollow extension.
As there are several extensions available, which one do you choose? Also, how do you set them up, and is it okay to use such tools? Learn everything you need to know about handy Twitter extensions from this article.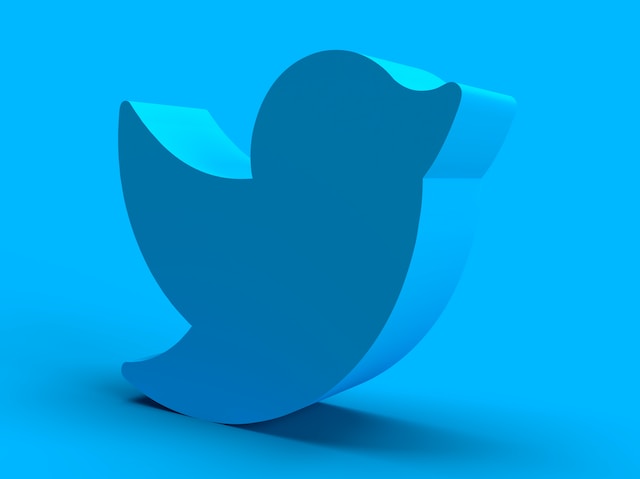 Why Should You Use Twitter Mass Unfollow Extension?
It makes sense to use a Twitter mass unfollow extension for several reasons. Should you only use this tool when your timeline looks overcrowded? Not necessarily, as it also comes in clutch in the following four scenarios:
Users Who Don't Follow Back
When you tweet regularly, you'll see a boost in your engagement. Over time, these visitors will become your Twitter followers. As you want to grow your social media profile, you also follow these profiles.
For a while, your engagement metrics experience growth. However, out of the blue, there's a drop in these statistics. You observe a decrease in users following your account after a closer look. When you check who you follow, you notice several users no longer follow you.
Unfortunately, this is a common practice on several social media platforms. Users often follow accounts hoping the other person reciprocates this action. After a while, they unfollow the account, as most people won't notice it.
The problem is that it fills up your Twitter timeline with their tweets. But they don't see your posts. In this case, using a Twitter mass unfollow extension is useful.
Eliminate Spam With Twitter Mass Unfollow Extension
Twitter is the place to be to keep up with the latest trends. However, it is also full of spam if you aren't careful. A Twitter mass unfollow extension is a great way to clean your feed. Now, spam can mean different things to different users. For example, you followed an account to get news about the latest developments in the tech space. For a while, the tweets in your timeline were informative. After some time, you only see promotional posts. As a result, you feel your timeline is full of advertisements.
Or, the same account changed the content and now posts about something else. Since you don't like this new direction, you want to unfollow the account. What if several users followed a similar trajectory? In this case, your timeline contains posts you no longer find interesting.
Irrelevant Tweets in Your Feed
Here's another reason you want to use the Twitter mass unfollow extension. You followed a meme page as it was funny and helped take your mind off work. However, there was a drastic change as it became political. Here's another common situation on social media platforms. The account provides the latest developments in finance to help you make better decisions. Now, it only promotes cryptocurrencies and non-fungible tokens (NFTs).
It happens constantly – the account changes its content to stay relevant. Or it was part of a hack and shared risky links.
But, you don't want to engage with such content as you don't resonate with the messaging. You'll want to remove these posts if they dominate your Twitter feed.
Remove Inactive Users With Twitter Mass Unfollow Extension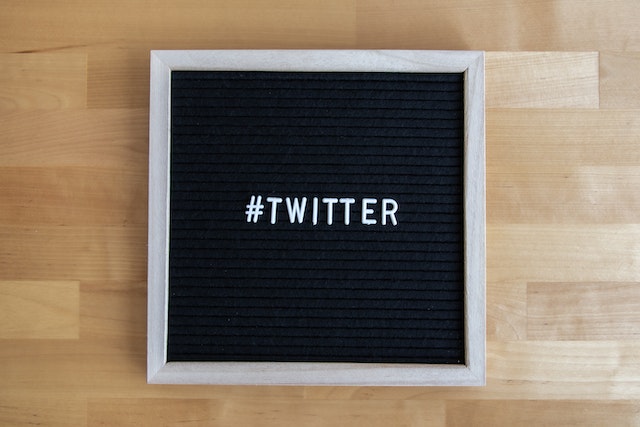 There are several reasons why a Twitter account becomes inactive. Perhaps the user is busy with their lives and has no time to tweet. Or they forgot their password and couldn't regain access to their account. Either way, this doesn't make any difference to your Twitter feed. These accounts will throw off your metrics if you're trying to increase your engagement. Using a Twitter mass unfollow extension and removing them from your following list is better.
How To Use Twitter's Mass Unfollow Chrome Extension
The next step is properly using Twitter's mass unfollow Chrome extension. It is a powerful tool that removes thousands of followers. Make sure to create an X list before you use this extension. Include all the users you want to unfollow in this list. Should you change your mind, you can recover who you were following. Here's how you can use Twitter's mass unfollow Chrome extension:
Visit the Chrome Web Store on your Google Chrome browser.
In the search tab, type "Twitter Unfollow "and press enter.
Although there are several extensions, Twitter Mass Unfollow is one of the best. Install it by clicking Add to Chrome. Select Add Extension to begin the installation process.
After installation, it redirects you to the setup page. Enter the usernames you want to exclude. While running the extension, it won't remove these users from your following list.
The following checkbox is to stop the extension after one minute. Leave this in its default state, i.e., enabled.
Also, check the Reload Page option. It reloads the page after completing the task.
Select Save and navigate to https://www.twitter.com/following. It opens the list of users you follow on Twitter. Make sure you log in to Twitter before entering that link.
Click the Puzzle icon to open the extension list and pin Twitter Mass Unfollow.
Select Twitter Mass Unfollow next to the address bar. Four buttons will pop up – Demo, All, Not Following You and Stop.
Click on Demo to see how the extension works. If you want to unfollow all users, select All. Otherwise, select Not Following You.
The extension only works if your browser language is English.
Alternatives to Twitter's Mass Unfollow Extension
Only some people use Google Chrome on their laptops. If you use Firefox, there's a Twitter mass unfollow extension. Android users can use apps like Unfollow Today and Unfollow App for Twitter. Unfortunately, macOS and iOS users don't have any alternatives. Here's how you can use Twitter's mass unfollow extensions and apps on your devices:
Twitter Mass Unfollow Extension for Firefox
Follow these steps to use Twitter's mass unfollow extension for Firefox:
Open the Firefox Browser Add-Ons Store.
Search for Superpowers for Twitter and install it.
Open the extension page to customize it.
The interval setting is how long the extension should wait before unfollowing the next account. Change it to 0.1 seconds – 1 seconds to make it random. However, it increases the time it takes to unfollow Twitter accounts.
Ignore Days Followed option, as it doesn't apply to you.
Limit is how many accounts to unfollow before the extension stops. The free version allows you to remove up to 50 accounts per session.
Enable Skip Follower if you don't want to remove users following your account. Similarly, Skip Verified is for accounts with the blue tick.
Don't enable Mass Followed Required.
If there are any accounts you don't want to unfollow, enter their usernames on Blacklist.
After setting up the extension, enter the following link – https://www.twitter.com/following in your browser.
You'll see an Unfollow All button on top of your screen. Click it and allow the extension to do its magic.
Twitter Mass Unfollow Tool for Android
The following two apps are reliable Twitter mass unfollow tools. You can't use Twitter's mass unfollow extension as it is unavailable for mobile devices.
Install the app on your smartphone.
Open it and enter your Twitter username and password.
On the Analytics page, tap on an appropriate box. If you want to remove users who don't follow you back, select "Not Following Me Back."
It shows you a list of accounts. Tap on the Unfollow button next to the profile.
Unfollow Today
Open the app page on Google Play Store and install it.
Select Login with the Twitter icon and enter your username and password. Tap on Sign In.
It opens the page with a list of users who don't follow your account.
Select the X icon next to the profile to unfollow them.
Tap on the Refresh icon located next to the Share icon. It refreshes the list of Twitter users.
Before you enter your Twitter account's login details, read what the app can access. Knowing what data you're sharing with the app is always good practice. Although an app for iOS exists, it no longer works after the latest update.
Should You Use the Twitter Mass Unfollow Extension?
Are there any valid reasons not to use the Twitter mass unfollow extension? Yes, there is one reason highlighting why you should be careful with these types of extensions. Tools like Twitter's mass unfollow extensions are against X's automation rules. Breaking them is a cause for concern, as the platform can suspend your account.
As per Twitter's latest guidelines, automated unfollowing is a strict no-no. When you unfollow many accounts, the platform becomes aware of your actions. It doesn't matter if you have a sound reason to do this.
In Twitter's eyes, you're aggressively or indiscriminately unfollowing Twitter users. Now, the platform assumes you aren't intentionally trying to break the rules. As a result, you may receive a shadow ban. In other words, the platform places restrictions on your account temporarily.
If it is a shadow ban, your tweets may not appear to other Twitter users. It is invisible unless a user opens your profile and sees the post. However, your Twitter followers will still see your tweet. It may prevent other users from interacting or engaging with your tweet. Also, you won't have access to Twitter's features.
Initially, the platform will inform you about the broken rules. However, if you continue to ignore the policies, it can result in an account suspension.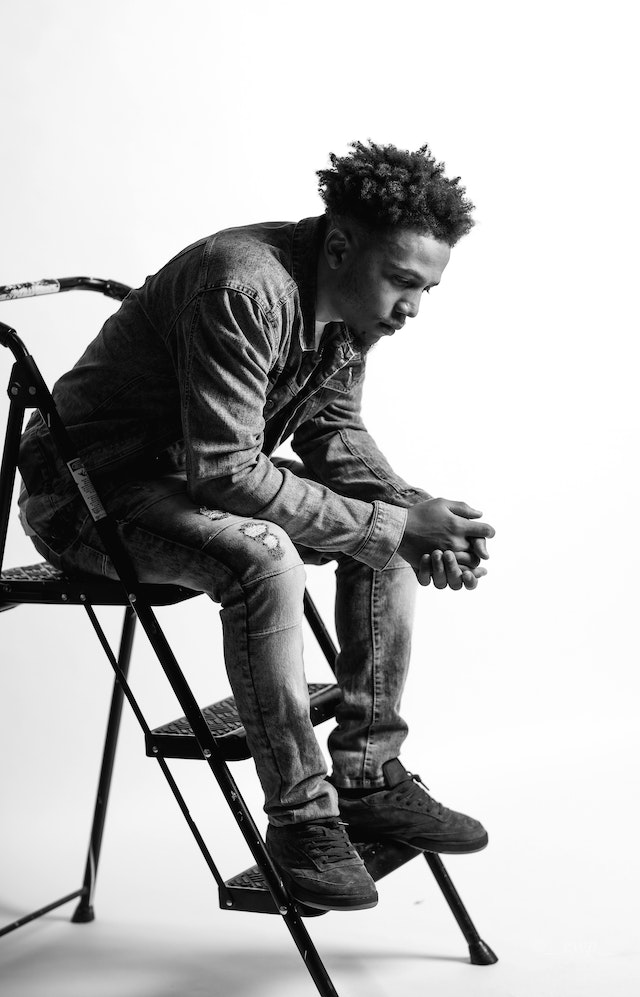 What's Next for Twitter's Mass Unfollow Extensions?
Twitter's mass unfollow extensions have checks in place to avoid detection. However, there's still an inherent risk in using these tools. Also, the platform is undergoing significant changes due to the change in ownership. As a result, there may be a drastic change in the rules and policies.
Recently, the platform changed the guidelines for what third-party apps can do on Twitter. It broke the functionality of several apps. Relying on third-party applications is a game of cat and mouse. Ultimately, you have to decide whether it's worth the risk.
Here are two tips to help you understand when to mass unfollow people:
If there are fewer than 20 accounts, manually unfollow the accounts. It is a repetitive process, but account suspension is not risky.
For greater than 20 accounts, use the extension or app.
What if you want to unfollow over 100 accounts? Avoid running the tool and completing this task in a few minutes. Instead, break it down and spread it over two days. It takes longer, but you won't have to worry about coming under Twitter's crosshair.
There's a better solution if you want to mass unfollow users because of several older tweets. With TweetDelete, you can filter these posts and bulk delete them instantly. It won't ask you to share promotional tweets to keep things discrete. Give your Twitter timeline a squeaky clean image today!
Bulk Delete Old Tweets
Sign Up Now