Twitter ads are cost-effective solutions to reach your target audience. X, formerly Twitter, may have a lower user count than other social media networks. According to Twitter, this platform's return on investment (ROI) for every dollar you spend is close to 40%.
If you want to market on this platform but don't know its advertising tools, this article is for you. It goes in-depth to give you a comprehensive understanding of running ads on this social media network. Below, you'll find information about the ads manager, revenue, specifications for each ad format and the cost of running ads.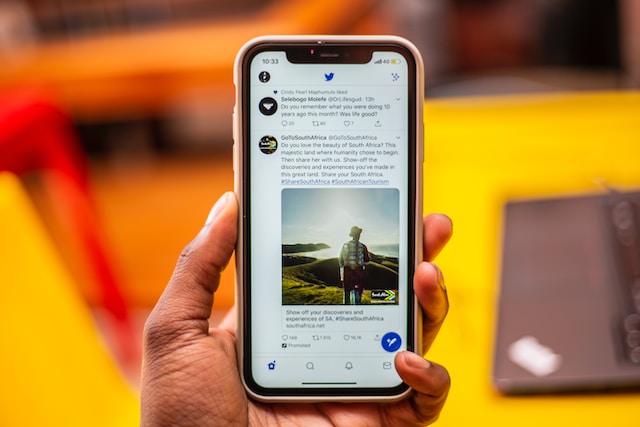 What Is the Twitter Ads Manager?
Twitter Ads Manager is essentially the control center for all your marketing campaigns on X. In other words, it is a dashboard where you can monitor the performance of your advertisements. The information available can help you analyze your ad campaigns and optimize them to meet your requirements.
For instance, on this dashboard, you get comprehensive information about the users who see or interact with your advertisements. What are their language preferences, what topics do they find interesting, and what do they do when they're online? With this data, you can make changes to your future campaigns for better results.
If you're working with an internal team, marketing agency, or ads specialist, it keeps a log of every change. You can see who is making changes and to what part of your campaign. Also, the dashboard allows you to assign roles to different members. The roles determine the access level and what changes your team can make in the campaigns.+
You don't have to use what is available on this dashboard by default. It has several customization features to help visualize specific metrics. Let's assume you're using it to promote your application. In this case, you can see how much you're spending for a user to install the app.
Twitter Ads Cost: How Does It Work?
The next thing you'll want to know about is Twitter Ads cost. The good news is that there is no minimum spend. You can have a budget as low as $1 and run the campaign for a day. 
X, or Twitter, uses various factors to determine how much to bill you for advertising. One such factor is billable actions. In short, Twitter, now X, charges you depending on how users interact with your ad. However, it won't bill you for every action. Instead, it uses your campaign's objective to determine the billable action.
Let's say you want to raise awareness about your profile or a discount you're offering on a website. If you select your campaign objective as awareness, it looks at your ad's reach. In this case, it is for every 1,000 impressions on your ad.
Similarly, if you want people to install your application, run an app install campaign. For this type of campaign, when a user clicks the ad to view the app, it is a billable action. Alternatively, you can choose the number of impressions as the billable metric.
You can also run an engagement campaign to boost your tweet or post metric. In this instance, the platform will track engagement metrics like how many likes, replies and retweets (reposts) per post. If a user views the tweet (post) you're promoting but doesn't engage with it, the platform won't charge you. Or, you run a video views campaign. The cost depends on how many views you get.
X or Twitter uses other factors like your target audience size and the number of people targeting the same audience. It also accounts for your campaign dates and daily budget to ensure the cost stays within your limits.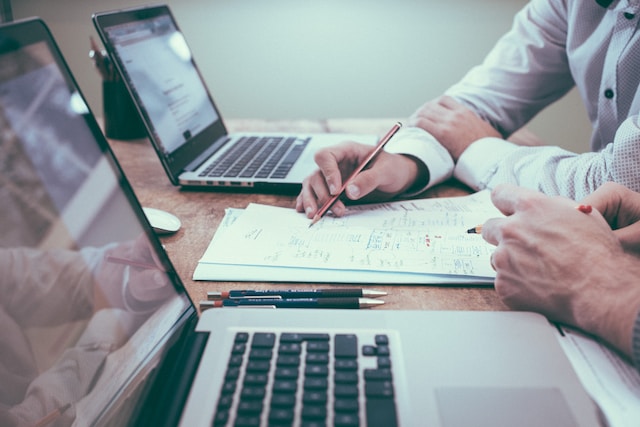 Twitter Ad Specs: How To Ensure Your Creatives Meet X's Requirements?
People use X, aka Twitter, on different devices like smartphones, tablets, laptops, and desktops. This means the platform has to display ads on devices with different screen sizes. In order to provide a consistent experience, there are Twitter Ad specs you need to follow, as highlighted below. Here are the ad specs for various types of marketing campaigns on X:
Text Ads and Follower Ads
Text ads are promotional tweets containing only text. Follower ads are like text ads but focus on increasing your follower count. This means the billable action is for users who follow your account after viewing your advertisement. The copy, i.e., text for both types of ads, should be within 280 characters.
Image Ads
Image Ads include a single image along with the promoted tweet. You can share a high-quality photo to make the text advertisement look exciting. The tweet's copy shouldn't exceed 280 characters.
Image Size and Aspect Ratios
(1:1 Aspect Ratio) – 800 x 800 pixels

(1.91:1 Aspect Ratio) – 800 x 418 pixels
For Standalone Images (A Single Image Without a Call-To-Action)
(1:1 Aspect Ratio) – 1200 x 1200 pixels

(1.91:1 Aspect Ratio) – 1200 x 628 pixels
Supported Format and File Size
JPEG, PNG, and GIF: However, GIFs will be static.

No support for BMP and TIFF.

Not more than 5 MB.
Video Ads
Video Ads are promotional tweets with a video attached to them. This is a great way to show off your brand in style. The tweet cannot be longer than 280 characters.
Video Size and Aspect Ratio
(16:9 Aspect Ratio) – 800 x 450 pixels

(1:1 Aspect Ratio) – 800 x 800 pixels
For Standalone Videos (A Single Video Without Any Call-To-Action)
(16:9 Aspect Ratio) – 1920 x 1080 pixels

(1:1 Aspect Ratio) – 1200 x 1200 pixels
Video Length
Recommended – 15 seconds

Maximum – 2 Mins 20 Seconds
Bitrate
Frame rate 
Video and Audio Codec
Video Supported Format and File Size
Recommended 30MB, but can go up to 1 GB
Thumbnail Supported Format and File Size
Carousel Ads
Carousel Ads are a series of 2 – 6 images or videos. Generally, brands use these ads on X to showcase their products and services.
Image Carousel Size and Aspect Ratio
(1:1 Aspect Ratio) – 800 x 800 pixels
(1.91:1 Aspect Ratio) – 800 x 418 pixels.
Video Carousel Size and Aspect Ratio
(16:9 Aspect Ratio) – 800 x 450 pixels
(1:1 Aspect Ratio) – 800 x 800 pixels
For a mix of images and videos, use a 1:1 aspect ratio.
Image Carousel Supported Formats and File Size
JPEG, PNG, and GIF: However, GIFs will be static.
No support for BMP and TIFF.
Video Carousel Supported Formats and File Size
Recommended 30MB, but can go up to 1 GB
Amplify Pre-Roll and Amplify Sponsorships Ads
Amplify pre-rolls are pre-roll video ads that appear before a video plays. For example, a user wants to watch the weekly highlights of their favorite football team. The platform will play your pre-roll video ads before showing them the video. This is similar to what you see on YouTube. If you're not a YouTube Premium subscriber, you'll see ads before every video. It is a safe way to run your advertisements, as you can choose from hundreds of trustworthy publishers.
Amplify sponsorships are to collaborate with publishers to sponsor their videos. You get to work exclusively with one of Twitter's publisher partners or content creators to run your advertisements. Whenever users think about the content creator, they will associate it with your brand.
Video Size and Aspect Ratio
(1:1 Aspect Ratio) – Minimum is 600 x 600 pixels, maximum is 1200 x 1200
Any other aspect ratio – 640 x 360 pixels minimum
Bitrate
Frame rate
Video and Audio Codec
Video Supported File Type and File Size
Twitter or X Live Ads
Twitter or X Live Ads are a livestream of an event, like a conference or a product launch. Use up to 280 characters to describe the event page.
Resolution
Recommended – 1280 x 720 pixels
Maximum – 1920 x 1080 pixels
Video and Audio Codec
Framerate
Twitter or X Timeline Takeover
Timeline takeover is the first ad the user sees when they open X. The X Ad type determines what specifications you have to follow. For example, if you use Image Ads for the Timeline Takeover, follow the specifications for Image Ads.
Trend Takeover and X Trend Takeover +
Trend takeover ads appear under the What's Happening and Trending tabs. Trend Takeover + is the same as Trend Takeover. But it also allows you to include media.
Trend Takeover
You can describe the trend takeover within 70 characters.
You should create 3 – 6 types of X-promoted ads.
The copy shouldn't be longer than 20 characters when taking over a hashtag.
Trend Takeover +
For trend takeover +, the description cannot be longer than 30 characters.
The aspect ratio for images and GIFs is 16:9.
The image file size is 5 MB, and for GIFs, it is 15 MB.
Trend takeover + supports JPEGs, PNGs, and GIFs. GIFs cannot be longer than six seconds.
Branded Hashtags
With branded hashtags, you can use a hashtag to represent your brand. You can choose up to 5 hashtags and associate them with emojis. Every time a user uses the branded hashtag, the emojis will appear alongside them.
Emojis and Hashtag Size and Other Specifications
The emojis' maximum size is 72 x 72 pixels.
The hashtags you choose shouldn't have more than 250 mentions during a 30-day rolling period.
Twitter Ad Revenue Sharing: What Does This Mean?
Twitter Ad revenue sharing is part of the platform's push to get creators to be active and create content. When you post on Twitter, the platform looks at the impressions their ads get in the replies to your tweet. However, the impressions must be from verified users, i.e., people with X Premium subscriptions.
You'll only get a share of the revenue if you generate a minimum of 5 million impressions every three months. Another requirement is that your follower count should be 500 or above. Also, you need to subscribe to X Premium as an individual. As a company, you need a verified organization subscription.
Also, you shouldn't violate the platform's rules. If you break them, you become ineligible.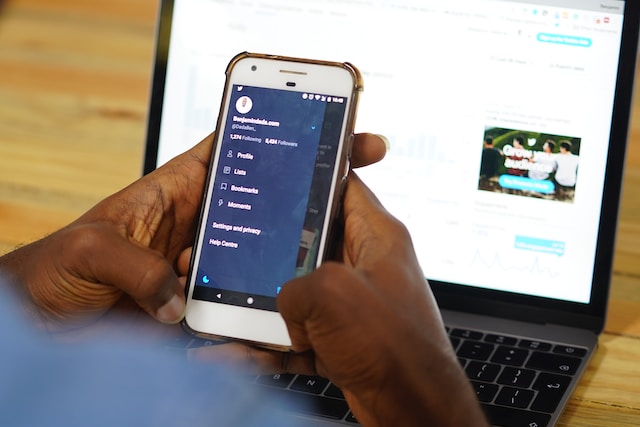 Achieve Your Goals With Twitter Ads
Running ads on Twitter is a great way to ensure you hit your social media targets. For instance, it can improve the visibility of your content by appearing in the feeds of the right target audience. When you use them properly, it will increase your follower count. Ads also help supplement your content strategy.
If you want to run Twitter ads, you must ensure your profile has no rule-breaking posts. This can happen to your older tweets as the platform's rules change regularly. Your Twitter or X post history can also contain tweets that users may find offensive. With TweetDelete, you don't have to dig through your profile manually to locate these posts. With a few clicks and its handy filter, you get a list of these tweets in a matter of minutes. Also, it can bulk-delete these posts, helping you save significant amounts of time. Ensure your profile is X ads-compliant by using TweetDelete today!
Bulk Delete Old Tweets
Sign Up Now