Keeping backup copies of your Twitter data is the way to go, especially if you consider safeguarding your information. Despite the social media platform tightening its security features over time, there are still some risks of account loss. Also, it is crucial to save your data even when deleting your account. One of the most convenient ways to do this is to download the Twitter archive.
The site now known as X and previously known as Twitter, permits users to download files from their archives. These files contain complete information about their interactions on the platform. To obtain them, users must request them, after which the social platform prepares them and makes them available for download. Well, this guide discusses all about how to download Twitter archive. It talks about the full process on the mobile and desktop versions of the app.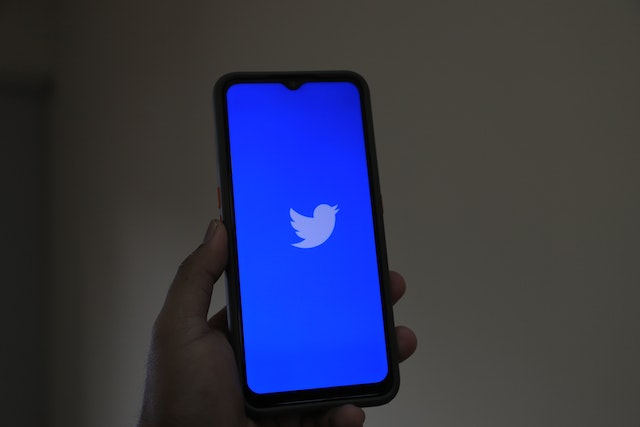 What Is Twitter Archive? Everything About This Feature and Why People Download Twitter Archive
Although much conversation surrounds the Twitter archive, many people are still unsure what it means. While most people understand that it permits actions like tweet recovery and data storage, questions like "What is Twitter archive" persist.
When you open a new account on X, previously Twitter, the platform begins to save data about your interactions. The archive is the file to which you save and download this data to your device. As its name implies, this archive contains all the information on a Twitter account.
Twitter archives contain tweets, retweets, media like pictures and videos, direct messages, Twitter lists, and followers. The company continues setting up these pieces of data, arranging them for easy access. Once Twitter users request their archival files, the platform compiles the data, adding them to one downloadable folder.
Usually, it takes a few hours for the company to set up your archive. However, this could take longer if you have more content on your account. Again, the size of your archive depends on the quantity of your Twitter content and your overall activity. The archive file could range from less than 1GB to 50 GB. Well, obtaining an archive of 50 GB is a rare phenomenon.
Well, there are a lot of uses for the Twitter archive; here are three of them:
Provides a backup copy of a user's Twitter data.
It allows users to access their deleted tweets.
It is useful in third-party services for performing tweet deletion operations.
Before you use it, you must download Twitter archive. This way, you can browse your information from the offline files. You can also upload the file to third-party services for these specialized tasks.
How To Download Twitter Archive: Saving Your User Data to Your Mobile and Desktop
To access the elements in your Twitter archive, you must download it to your device. However, saving your archive could be confusing for people without prior experience. This activity first involves making a request for the file. Then it moves to wait for the social media service to make it available for download. The good news is you can request this file on any device that supports the platform. So, here is how to download Twitter archive from your account.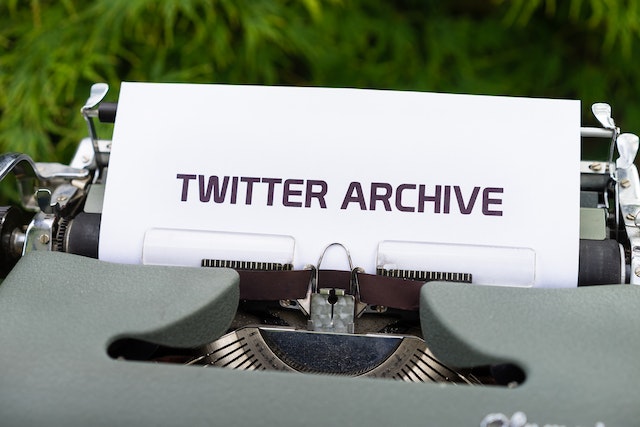 How To Download Twitter Archive on the Mobile App
Twitter's mobile application provides portable social media platform access. It offers almost all the service features, providing a convenient way for users to download Twitter archive. To download this file, you must request the archive and wait for Twitter to prepare it before saving it.
Well, here are six steps to download your archive on your mobile device:
Open the X application on your mobile device and log into your account with your credentials. This action places you on the app's homepage.
From your homepage, tap the profile avatar at the top left corner of the screen. The application will open a side menu.
From the side menu, click the "Settings and Support" option. Immediately, more options will appear.
Click "Settings and Support," and the app will take you to your settings page.
While on the settings page, click "Your account." The app will open your account settings, displaying several options.
Click the option that reads, "Download an archive of your data." The app will open another page, prompting you to re-enter your login details and confirm your account ownership. Enter your details and complete the process.
After requesting your archive, it takes a while for the platform to prepare the file for download. Once it gets ready, you'll receive an in-app notification or a notice in your email address. After following the notification, you'll see an option to download Twitter archive to your device. It provides this service on the go, making it more convenient.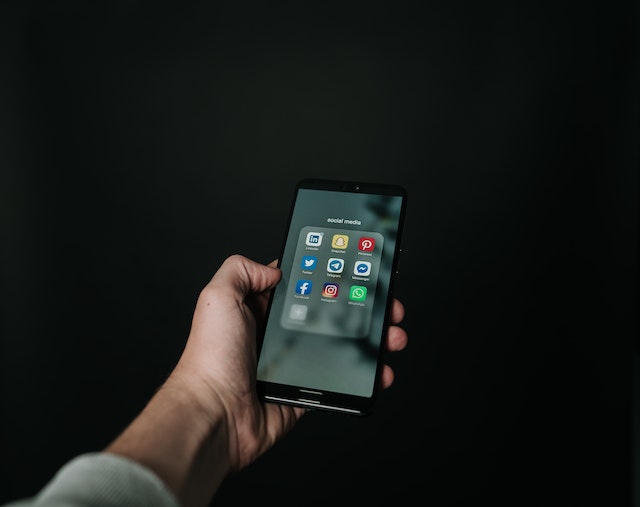 How To Download Twitter Archive on the Desktop Web Version
Twitter's desktop web version offers many social media features, including tweet deletion. These versions, such as the desktop application and the web version, allow convenient access, supporting different functions. However, there is some uncertainty about how to download Twitter archive on Twitter's web version. While people see the process as simple, others find it complex.
Here are seven steps to obtain your archive using your computer:
Launch the X application on your computer or open the website in your web browser and visit the login page.
Log into your account with your correct Twitter details.
The app will place you on your homepage. While there, click the "More" button, and three options will pop up.
Next, click the "Settings and Support" option at the bottom-left corner of the screen.
A tiny drop-down menu will appear; choose "Settings and Privacy." Several options will appear in the middle column of the screen.
After opening your settings, choose "Your account." Again, a flurry of options will appear, but this time at the right-hand side of the page.
Click "Download an archive or your data" from the options available.
A dialog box will appear, prompting you to verify your password. Enter your password and click the "Next" button.
The app will immediately send a code to your phone number. Verify the phone number and complete the process.
After a while, the social media platform sends a notification to your connected email, also sending an in-app notification. From there, open the email or return to your account settings to save a copy of the archive file. While you can download the Twitter archive using the desktop app, the desktop browser version provides a helpful alternative.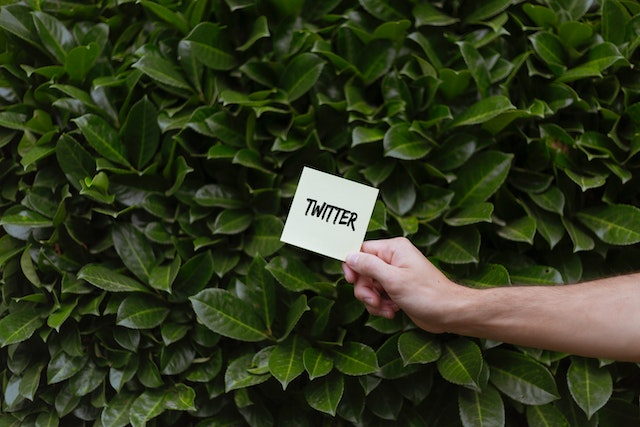 Why You Can't Download Twitter Archive: All the Reasons
The process of downloading the Twitter archive is usually seamless. However, there could be some hitches along the way, causing the activity to be more challenging. Several problems account for why people can't download Twitter archive. These issues range from connectivity to Twitter policy. Let's talk about them.
Bad Internet Connection May Not Let You Download Twitter Archive
When it comes to issues around downloading your archive on Twitter, the culprit is usually your internet connection. Bad internet messes with an app's functionality, providing an impression of a fault in the system. Therefore, if you face difficulties when trying to download Twitter archive, restart your internet connection.
If you're using your mobile data, you can put it off and on to restart it. In the same way, restarting your Wi-Fi connection could produce the desired results. However, chances are your internet is not the problem. Well, you'll find out if restarting does not fix the problem. Here, you'll have to consider other options and solutions.
You Cannot Download Twitter Archive More Than Once a Week
After requesting and saving your archive, Twitter placed a one-week buffer, limiting you from requesting that archive again. Usually, the platform deactivates the button for requesting the archive during this waiting period, making it impossible to download it.
In this case, you must hold on until the waiting period elapses to download Twitter archive again.
How To Delete Twitter Archive: Clearing Your Twitter Data From Your Profile
After saving your Twitter archive, you can perform several other actions with this feature. One of these is tweet deletion with third-party applications. Many third-party apps supporting tweet deletion require uploading Twitter archives to clean user profiles. As opposed to Twitter's single tweet deletion feature, this process permits users to delete Twitter archive. But how can you do this with multiple third-party apps?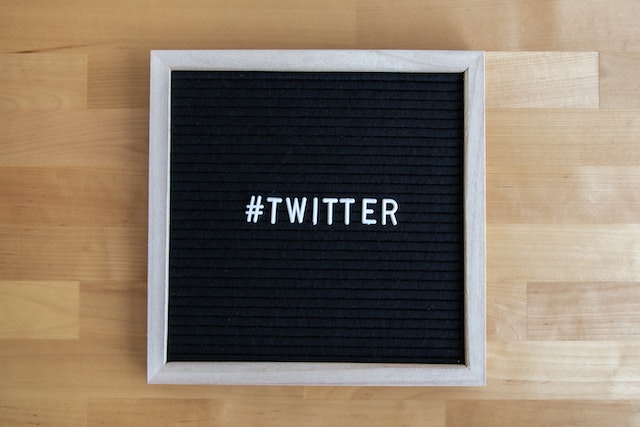 Deleting Your Twitter Archive With the Twitter Archive Eraser
The Twitter Archive Eraser, a third-party desktop application, supports Twitter archive deletion. This app, which has Windows and Mac versions, provides features that filter and automate the tweet deletion process. Unlike many other third-party apps, there are no limits to deleting your Twitter posts with the archive eraser. After installation, this application functions securely on your personal computer, decreasing the chances of data compromise.
Here are seven steps for deleting your Twitter archive with the Archive Eraser:
Go to your account settings and download Twitter archive.
Return to the Twitter Archive Eraser's website on your personal computer's browser.
Download and install the app; choose the version compatible with your Windows or Mac computer.
Open the app, and sign in with your Twitter details. This step provides permission for the app to access your user data.
After clicking the "Delete tweets option" on your dashboard, the app will prompt you to upload your archive file. Upload the file and load it.
After the app loads the archive file, it'll display a list of dates. This list of dates contains groups of tweets that the app has sorted by months and years.
Pick the month to delete tweets from. The app will open another page with a list of all the tweets you published during that time.
Here, you can further filter your tweets on the available parameters. Also, you can check and uncheck more before finally hitting "Delete Selected Tweets."
The Twitter Archive Eraser offers more features and advantages for tweet deletion activity. While you must install it on your computer, it offers better safety.
How To Delete Your Twitter Archive With TweetEraser
TweetEraser is another third-party app that allows users to delete their Twitter archives to clear their profiles. This web app contains many features that simplify tweet deletion. While clearing your archive, you must upload the archive file to provide all your tweets and other user data.
Here are five quick steps for clearing your archive with TweetEraser:
Open a web browser on your personal computer and visit TweetEraser's website.
Choose "Sign in with Twitter" and log into the website with your Twitter account credentials.
The website will prompt you to purchase a subscription plan. Buy one according to your needs and continue with the process. While the Basic plan costs $2.91, the Expert plan costs $3.66.
Toggle your TweetEraser account settings and choose the applicable filters.
Initiate the tweet-clearing process and let it play out.
Before deleting your archive on this web application, download Twitter archive from your account settings. This archive provides access to your user data, allowing the app to erase them.
Using TweetDelete To Delete Your Twitter Archive
TweetDelete, another third-party application, also permits users to delete their Twitter archives from accounts. It offers tweet deletion services, offering several filters that help to tailor tweets for deletion. It requires subscription plans for the most important features, providing different limits for different plans. Again, users must download Twitter archive to maximize this app's usability.
Here is how to clear your Twitter archive with TweetDelete in four steps:
Launch your computer's browser and open the TweetDelete website on a new tab.
Log into the account with your Twitter details and authorize the app to manipulate your account's functions.
Immediately after the website opens your dashboard, tap "Delete Tweets." The website will display your tweets in date categories, allowing you to mark posts within specific periods.
Tick the tweets within a specific period or choose all before initiating deletion.
At TweetDelete, we've created an efficient, straightforward web application for deleting tweets in large numbers. This web app permits users to upload their archives, filter tweets, and perform specialized deletion tasks. It is ideal for users to find a way to clean their Twitter profiles and begin afresh with X. So, start filtering and cleaning your Twitter timeline today!
Bulk Delete Old Tweets
Sign Up Now